Lakeisha Patterson - Contributor
We left with the cat and $50
My mum, Sherryn, is the glue that held us all together. She literally started again from scratch. We all restarted our lives and, from then on, it was just us girls.
I was born in Wodonga in country Victoria, the middle of three daughters who are all very close in age, and we moved to Queensland when I was three for my dad's job.
But, two years later – on my fifth birthday – my parents split up. Things had become really stressful at home.
Mum was going through treatment for thyroid cancer at the time. She was doing her best to raise the three of us, including caring for me and my cerebral palsy.
My condition meant I had developmental delays and was constantly visiting the hospital and doctors for physio, OT and specialist appointments.
During this period, I began falling over all the time, just out of the blue, which suggested something else was going on. Soon we discovered those falls were drop seizures and I was diagnosed with epilepsy. A lot was happening.
I think it all became too much for my father to handle and an abusive relationship towards my mum formed. It got to the stage where there was some abuse towards me and my sisters, too.
I don't remember much of that time because I was very young and also because the epilepsy affected my memory. But I do remember what it felt like – like my whole world was falling apart and there was nothing I could do to fix it. It was a very tense time for us all.
Finally, my mum made the decision. She packed us kids and the cat in the car. She had $50 on her. We had a little tablecloth, which became our core piece of furniture.
It was our dining table and our place to do homework. We ended up staying with friends until we got our own place and started again.
'UNIQUELY ABLE'
We moved around a bit over the next little while until we settled on Bribie Island, which became our little island paradise. It was amazing.
One of the best things about it, for me, was that the community around us was incredibly supportive. At home, Mum and my sisters, Tehlia and Kiarna, made sure I had a go at everything and they never focused on my disability.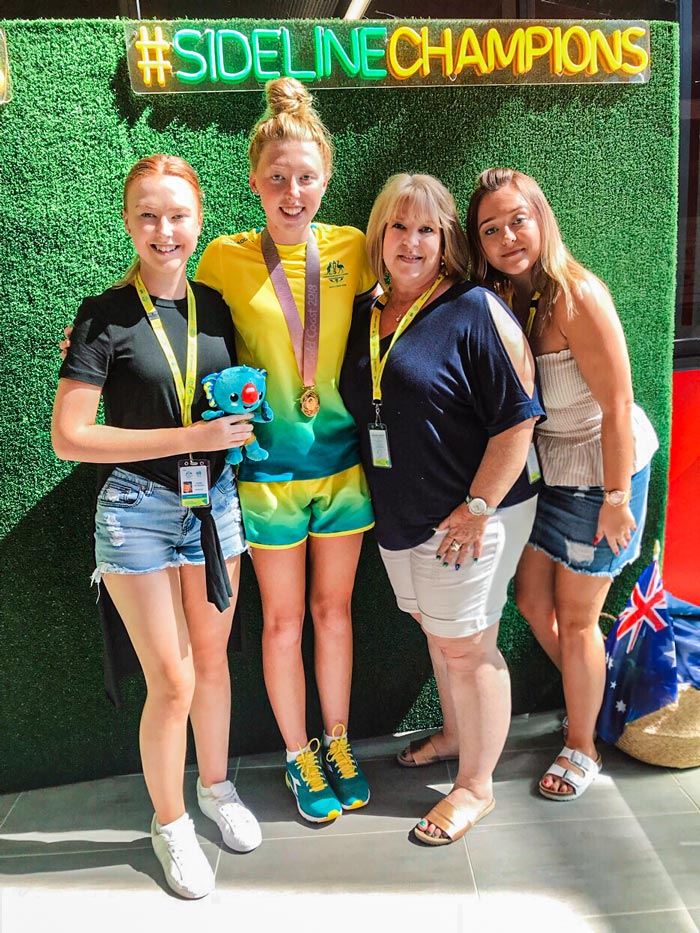 It was the same at primary school on the island. The teachers and students treated me the same as everyone else.
They were encouraging and generous. There was always interest in what I could do, rather than what I 'couldn't' do – focusing on my abilities over my disability.
The result was that, from a young age despite a tough beginning, I didn't feel much different to everyone else. There were challenges, for sure, and it would take me longer to do normal everyday things.
But I felt encouraged and well supported. I like to say that I'm not disabled, I am 'uniquely able' and those challenges taught me to become adaptable and find innovative ways of overcoming obstacles.
Again, it was my mother who deserves so much credit. Once she got custody of the three of us, one of the agreements was that we couldn't leave the state.
That meant we couldn't visit family in Victoria, so all the responsibility fell onto her shoulders. She went from zero to hero.
Mum did an amazing job raising us while working three jobs to keep us afloat. She provided us with a great life for the next few years and we lived on the island until I was about 14.
Eventually, we moved off Bribie because we were all working or going to school off the island, and the travel times and daily commute were becoming too draining. But the island will always hold special memories for us girls and Mum. We still live close by and regularly visit.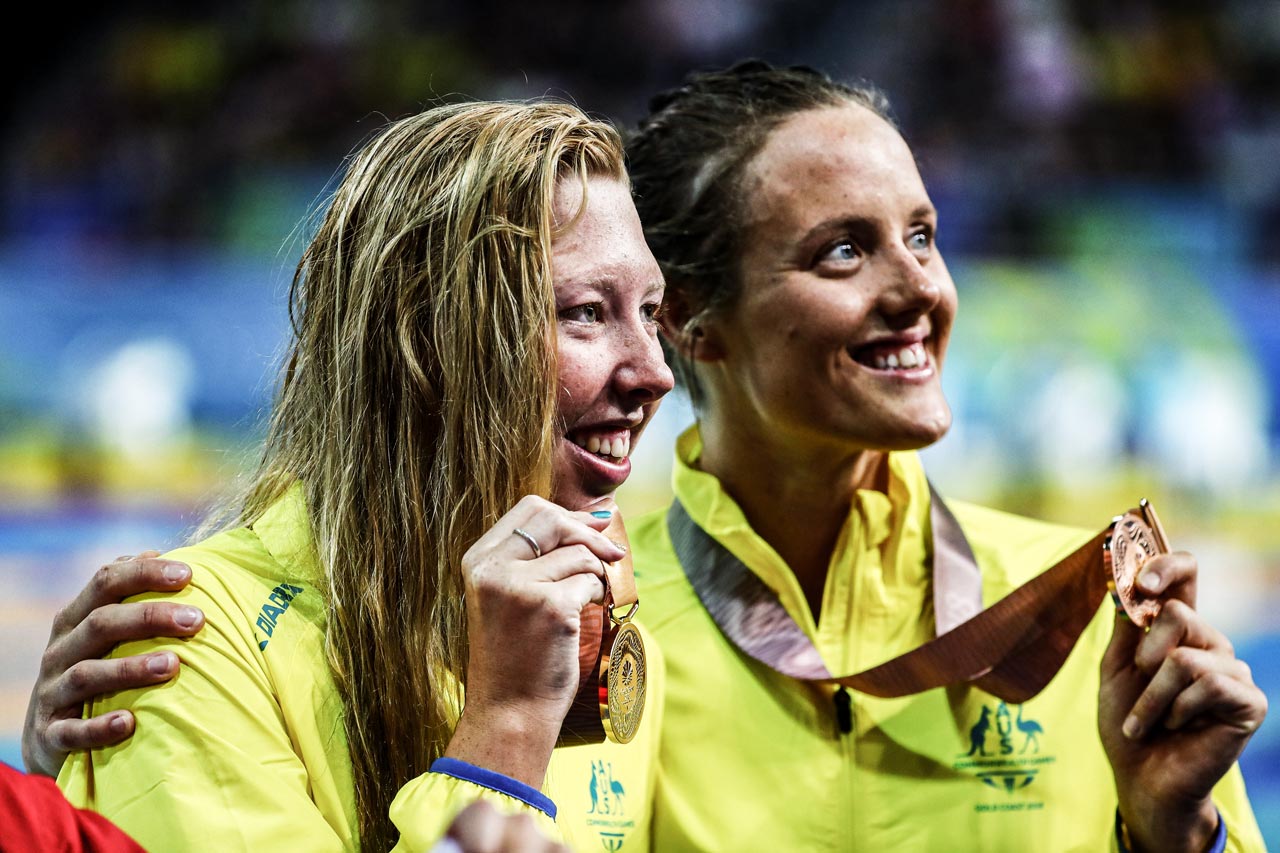 SWIMMING WAS MY RELEASE
I was born breech – meaning my bum was first instead of my head. After scans showed my incorrect position in the womb, Mum was scheduled to have a Caesarian, but I came too quick and they didn't have time to go through with it.
Due to the incorrect position of my body when I was born, I was deprived of oxygen and my body turned blue. It caused a stroke and I needed resuscitation.
The trauma at birth led to a diagnosis of cerebral palsy left hemiplegia, which affects movement, coordination and balance on the left side of my body.
I felt free in the pool and the water on my skin felt magical. I had a sense of belonging, which was a new experience.
Mum was open to all sorts of suggestions and treatments to make my life easier, but being a middle child, my main motivation was to just try and keep up with my sisters in whatever we did. I was encouraged to try and play different sports, which was a positive thing.
After trialling many different things, I found that swimming was the one sport in which I felt really at home. It started as therapy, a way to manage my muscle pain and help me gain mobility. And it blossomed from there.
It wasn't until swimming came into my life that I found I was on a near-even setting with my sisters. I felt free in the pool and the water on my skin felt magical. I had a sense of belonging, which was a new experience.
My sisters were swimming in squads and I set myself the goal of reaching the same squad and beating my older sister, Tehlia. There was some very healthy competition between us! When I finally reached the same squad as Tehlia, it felt like a really big achievement.

Beyond matching my sister, swimming wasn't about competition for me. In fact, it wasn't until I watched the London 2012 Paralympics on TV that I realised Paralympic sport even existed!
I remember staying up late to watch the swimming in London, just because I was enjoying my swimming so much at the time, and it was great to see all the incredible athletes, who had already overcome incredible odds to get to the stage of representing Australia and winning medals.
I remember sitting in the lounge room and saying to Mum that I was going to compete at the next Paralympic Games, in Rio, and I was going to win a gold medal. Mum was like, 'Ah, OK, well, if you work hard, then maybe!' I was 13.
I think she was quite surprised and thought I was very ambitious. But she was always willing to support me in any way possible.
I went to training the next day and told my coach at the time the same thing. My coach looked into how I could become classified, meaning I could compete in Paralympic sport, and then I went to a few local competitions to try and get qualifying times.
Having that goal was really important for me to focus on something, and feel like I had a purpose, which led to some fast improvement. At 14, I made my first national development team, which was really exciting. And the following year I made the national team for the 2014 Glasgow Commonwealth Games.
It all happened very quickly. I was able to beat some champion swimmers who were twice my age, people I really looked up to. It felt overwhelming in some ways, but I think it also ignited the fire to keep working hard and see what was possible.
More about: AIS | Disability | Olympic Games | Paralympics | Resilience | Rio 2016 | Swimming | Tokyo 2020 | Women's Sport