The beauty of my double life
Whilst my family's list of sporting involvement and achievements is well documented, the point I want to make is not that my family are a talented bunch of athletes, it's that we all carry with us a common appreciation for the true value of sport: that it helps make you a well-rounded human being.
Having spent all of my teenage life playing representative softball, I came to cricket quite late and knew very little about the game. I was provided my early representative cricket opportunities based on parallel skill sets, more than my cricket knowledge or achievements.
Throughout my entire sporting journey, despite my very competitive nature, there were many times I missed selection in teams or didn't do as well as I had hoped, and became frustrated. But my parents always encouraged me to see past the surface of those outcomes.
'Kirby, don't be a victim', Mum or Dad would say. 'There was obviously someone better than you, so if you want to make the team, you need to be better'. There was usually a hug in there somewhere too!
Often in the car on the way home from a game they would remind me of the intangibles. As a kid, the emphasis of our discussions was rarely about how many safe hits I got or runs I had scored. It wasn't about beating this person or that person for a spot on the team. It was about the team result and what I learnt from the experience that had a bigger picture lesson for everyday life and relationships.
In my family, the view has always been that sport teaches skills which cross into all aspects of life: being part of a team, listening well, interacting with different people, leadership, accepting and overcoming failure, among many others.
I'd never want to downplay all that my family has achieved in sport. It is pretty special that my great uncle Neil Harvey, who was in Don Bradman's 1948 Invincibles team, follows my cricket and has watched me play at North Sydney Oval. He and his brother, Mick – Pop to me – used to speak about my cricket a lot, before we lost Pop a couple of years ago, not long before I became captain of the Brisbane Heat.
Pop played many years of first-class cricket for Victoria and Queensland before becoming an international umpire. I'd give anything to sit on a park bench with him and discuss captaincy. Even if the critique would be more honest than most would have the guts to give me!
My family's sporting history is a nice narrative. I'm proud of my bloodline. But the thing I value most and is my most important lesson from them, is that sport is much bigger and more important than making a representative side or being the best player on a team.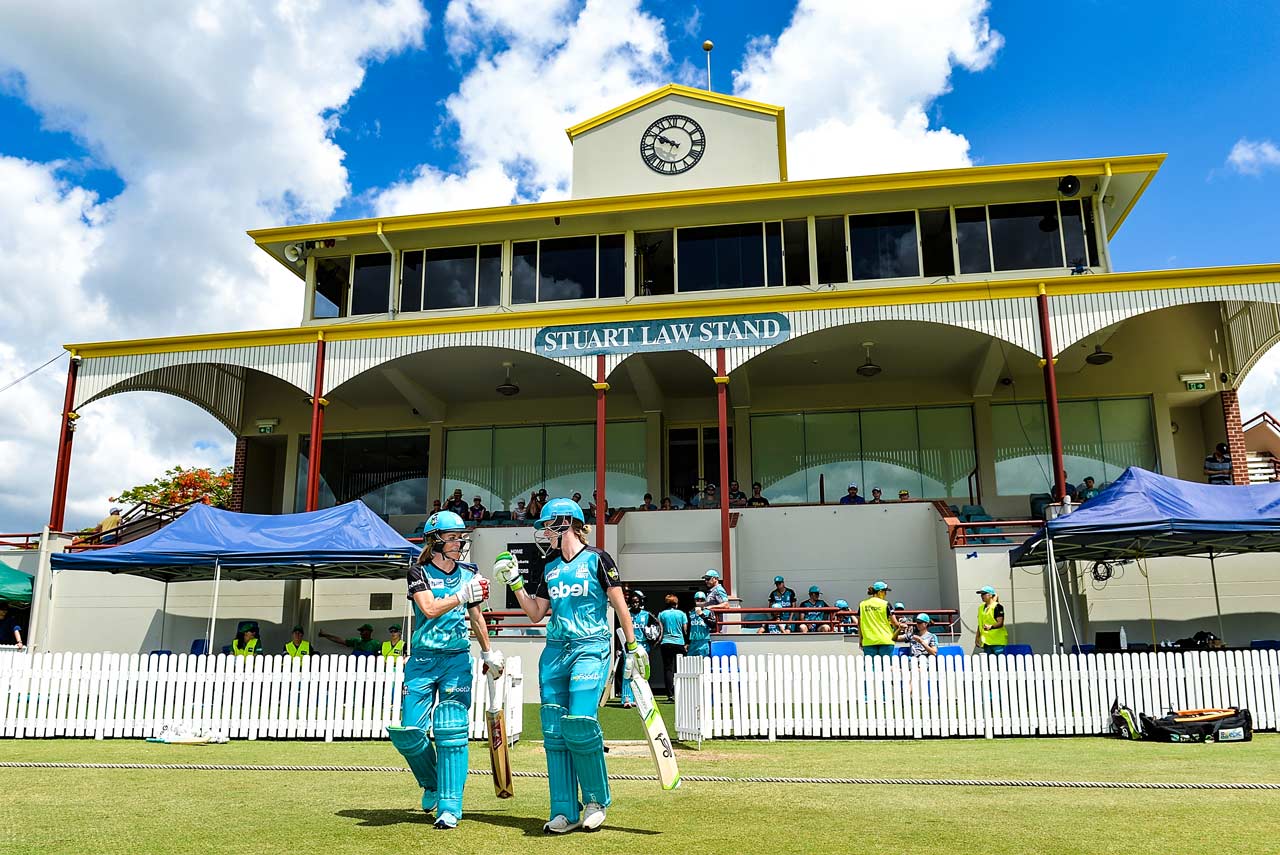 My balancing act
It's fantastic that women's cricket is on the verge of becoming fully professional. I hope that rising trajectory continues well into the future. But I wonder sometimes what will be lost when there are no more players left who juggle a career away from the game with one in the game.
It's certainly not easy having two professional careers. The juggle is perhaps typified by a day I had early in 2017, the year I first started at MacGregor State High School in Brisbane, as Head of Department for Health and Physical Education. The school year began with a student-free day, which also happened to be game day for the Heat.
Given I was new to the school, I felt it was crucial to be at work to make a good impression on my staff and set the agenda for the year at our first faculty meeting. I went in to work, ran the meeting and by 12pm was back at the Gabba to play. Thankfully, we won that game.
That day kind of sums up a lot of my life. I've nicknamed the transition from one realm to the other 'switching brains'. Metaphorically 'parking' one focus and putting my energy into the other. It can be tricky. That was one of the more challenging days!
As difficult as it can be at times to juggle both roles, the beauty of my double life is that one role complements the other. My leadership in cricket is complemented by my leadership at school. My style in both areas is to be a role-model and set high expectations of myself and others. I also strongly believe in the need to build quality relationships. I've found that getting to know the students, staff or players as individuals is vital to maximising the growth and outputs of a team.
Pop played years of first-class cricket for Victoria and Queensland before becoming an international umpire. I'd give anything to sit on a park bench with him and discuss captaincy.
As a PE teacher, I have been fortunate to teach in two high-quality state high schools, both with unique school cultures. As an early career teacher at Wavell State High School, I was taught to never judge a book by its cover when some of the boys in my senior PE classes looked like they could be my father, not my students.
Taking the time to understand the stories of individual students in my classroom allowed me to develop my own teaching and behaviour management styles that relied on relationships and expectations, not threats and raised voices.  
Similarly, my MacGregor State High School experience has exposed me to a genuinely multicultural context and highlighted the importance of taking the time to understand different sets of values and beliefs, based on culture and background.
I am privileged to have a unique opportunity to lead in a variety of contexts. Whether it's a sporting team or a teaching team, knowing how to build relationships with individuals – and build relationships between those individuals – is a great advantage. It's something I've been able to learn about through my professions, in sport and teaching.
Having to juggle the two has other advantages. If I've had a bad day at cricket or in teaching, I can 'switch brains' and move on to the other. I get a chance to focus on the other side of my life.
Aside from the sleep deprivation, I feel fortunate to be living this 'double-life'. There are some players in our Heat team who will never know anything but playing fulltime cricket. It's a great thing for women's sport. But I wonder whether something will be lost. The perspective and skills gained from having a job or career – which helps make you a well-rounded human being – may not be there anymore. I suppose time will tell.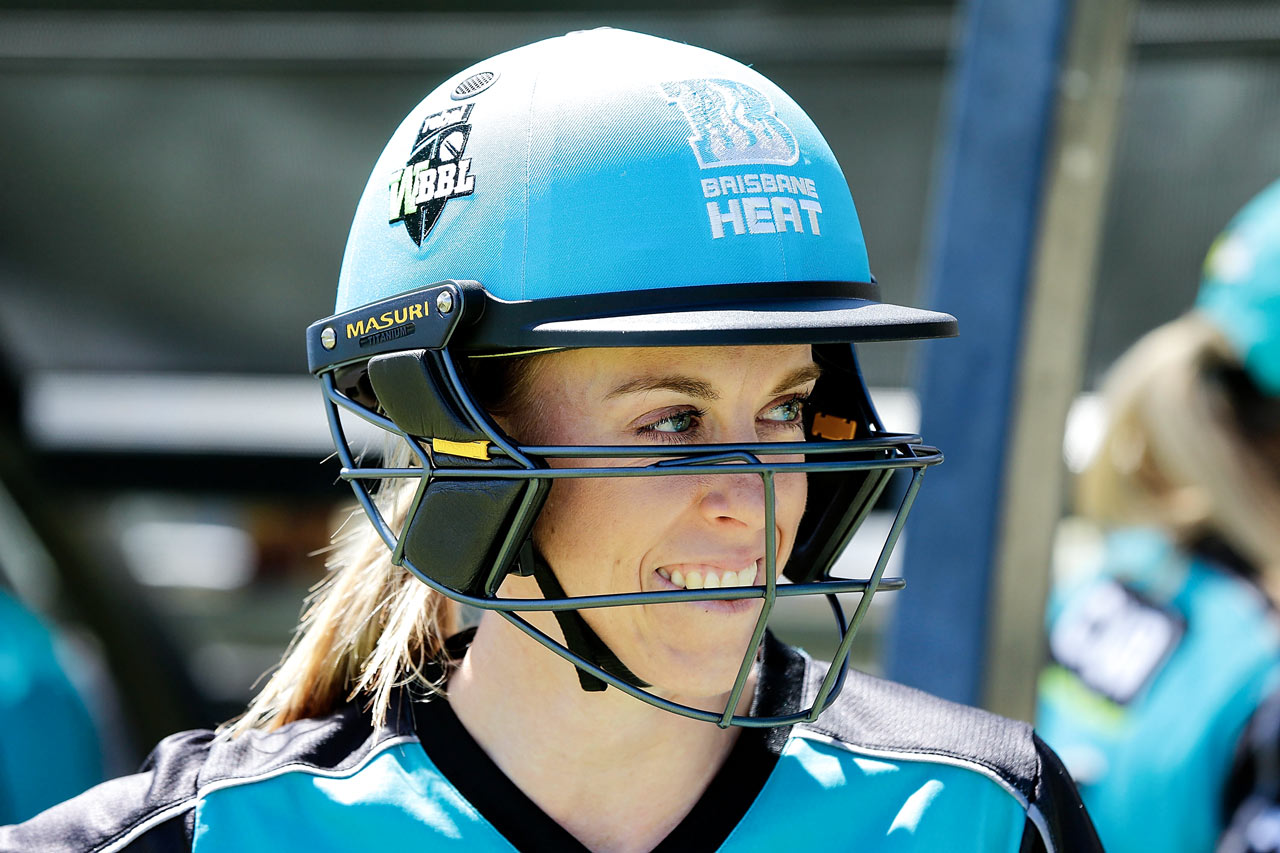 More about: Brisbane Heat | Leadership | T20 | WBBL | Women's Cricket | Women's Sport