'I'd lost who I was' 
A month after my breakdown, my first long-term relationship came to an end and I fell into a depression. Then I made a devastating realisation. I'd given all of myself to that person and ended up losing who I was.
With the injury, the loss of my career and the break-up, I felt like I had nothing left.
It forced me to confront really big questions like, 'who am I?'
Luckily, I didn't have to face the pain on my own. I started seeing a new sports psychologist and, for the first 18 months that we worked together, we didn't actually talk about anything related to sports psychology. We just worked on me.
It took six or seven sessions for me to understand that the relationship I'd been in wasn't normal. Things had been quite toxic, which was hard for me to face because when you love someone it can make you blind in some ways.
I had to find a way to let go of all that negativity.
I began taking anti-depressants because I didn't feel like I could be happy on my own. But after two months on the medication, I wasn't feeling much better. I decided I had to be the one to change my life.
It was up to me to form stronger relationships with my housemates, so I could have friends again. It was up to me to get back into studying PE teaching, so I had a sense of purpose in my life. It was up to me to spend more time with my family.
I didn't want my life to be defined by cycling anymore.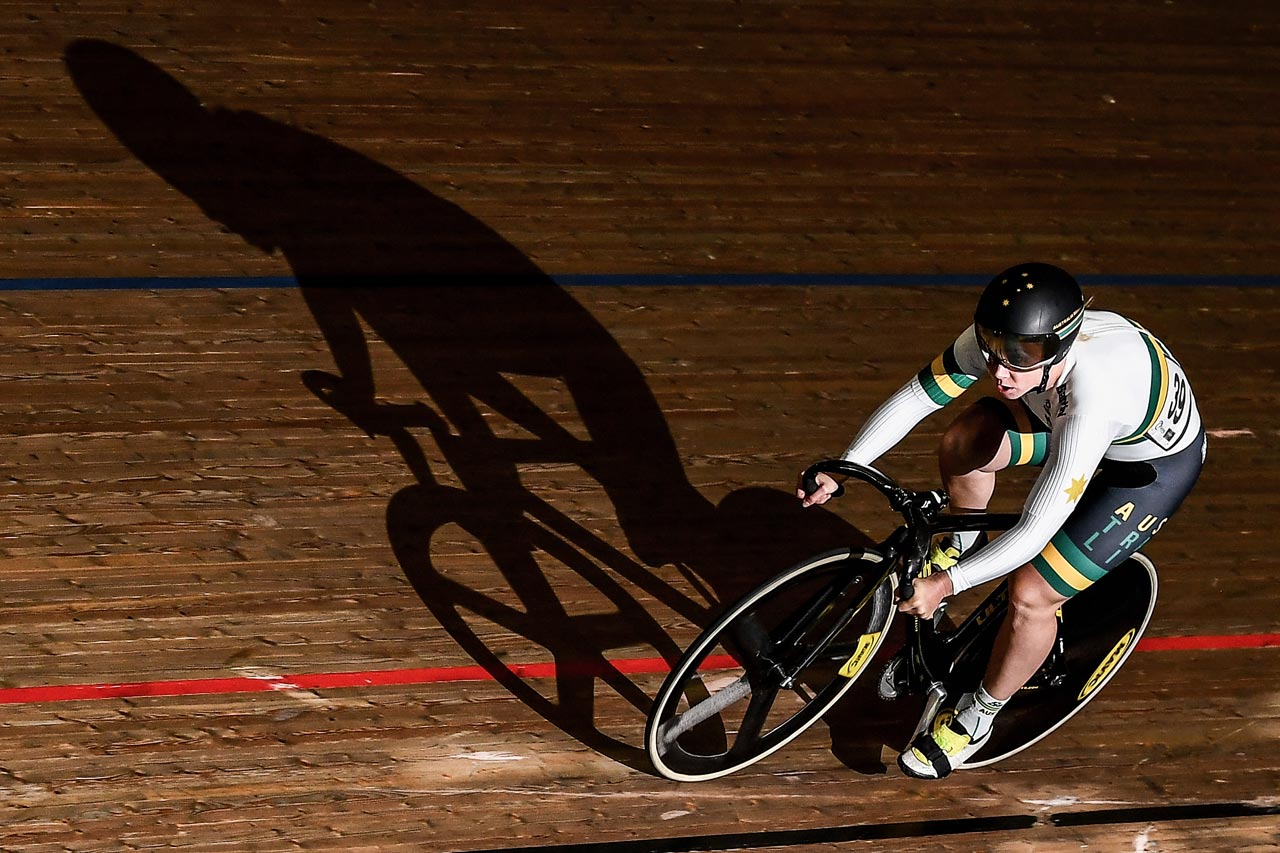 Over the course of the next eight to 10 months, I learnt a lot about myself. I learnt a lot about what I want in life and what I want from a partner, from my friends and from my career.
And funnily enough, it was while I was living in my 'Harry Potter broomstick cupboard' that I rediscovered who I was.
I was in a share house in Homebush, near Sydney Olympic Park, with three other people who were incredibly generous and good to me. Jarrod Gilchrist, who played water polo for Australia at the 2016 Olympics, was one of them. Along with his wife, Kara, and Esther, who played hockey for NSW.
With the injury, the loss of my career and the break-up, I felt like I had nothing left. It forced to confront really big questions like, 'who am I?'
As I worked on my own happiness and trained to get back into the cycling set-up, there were a lot of challenging times where I asked myself, 'why am I doing this?'
My housemates kept me going.
I'd only ever lived with cyclists before that and being in that world 24/7 used to make me anxious. All of a sudden, I was with people who had completely different lives. Things like hearing what happened at work for Kara and Esther, who worked in childcare, made me realise that having a small injury is not really that big of a deal.
There were people out there who were doing it way worse. My life was still pretty good. And I could find my way back.

Missing Rio lit a fire in me
By the time I returned to elite track cycling in June 2014, I'd used up all my life savings. I'd even had to ask other people for money to help me get by, including my grandmother.
That's why it was very validating when within six weeks of getting back out there, I was riding faster than I had directly after the London games.
I went to the Oceania Championships in 2014 and won the team sprint with Stephanie Morton. That was the performance that showed the Australian team that I was worthy of being brought back into the fold. It also put me in the frame for Rio 2016 selection.
I was one of three contenders for the team sprint along with Anna Meares, who was the defending Olympic champ, and Steph, who had won the sprint at the Comm Games.
The three of us were among the best in the world but unfortunately only two sprinters get to compete.
I was the fastest girl over a standing lap heading into Rio, but I just couldn't find the consistency to satisfy the selection criteria.
After working so hard to get back in contention, receiving the phone call to say I hadn't been picked was heartbreaking. Especially because they wanted me at the games as a reserve, in case of injury. That would mean continuing to train hard for an Olympic event that I would most likely never get to race.
I was angry and disappointed, but I decided to take the opportunity because I wanted to experience being at an Olympics again. And I still wanted to support the girls.
I ended up laying down career-best times in the last training session in Rio. That made not being involved even harder to take but sitting in the stands, watching the girls go out and do their thing, I knew that the frustration was a positive.
I'd proved I was up to racing at the Olympic level and having to watch on had only lit a fire in me to make sure that I was on the bike at Tokyo 2020.
Today, I'm faster and happier than ever before.
I relocated back to Adelaide to rejoin the Cycling Australia program in January 2018, which has been one of the best decisions I've made. That's down to a combination of my coaches, my training environment and the work that I have done on myself to come back from those really tough times.
I didn't appreciate the fact that I was a three-time World Champion until I almost lost everything. But having become a World Champion for the fourth time in my career this year, I really made sure I enjoyed the moment instead of just thinking about what comes next.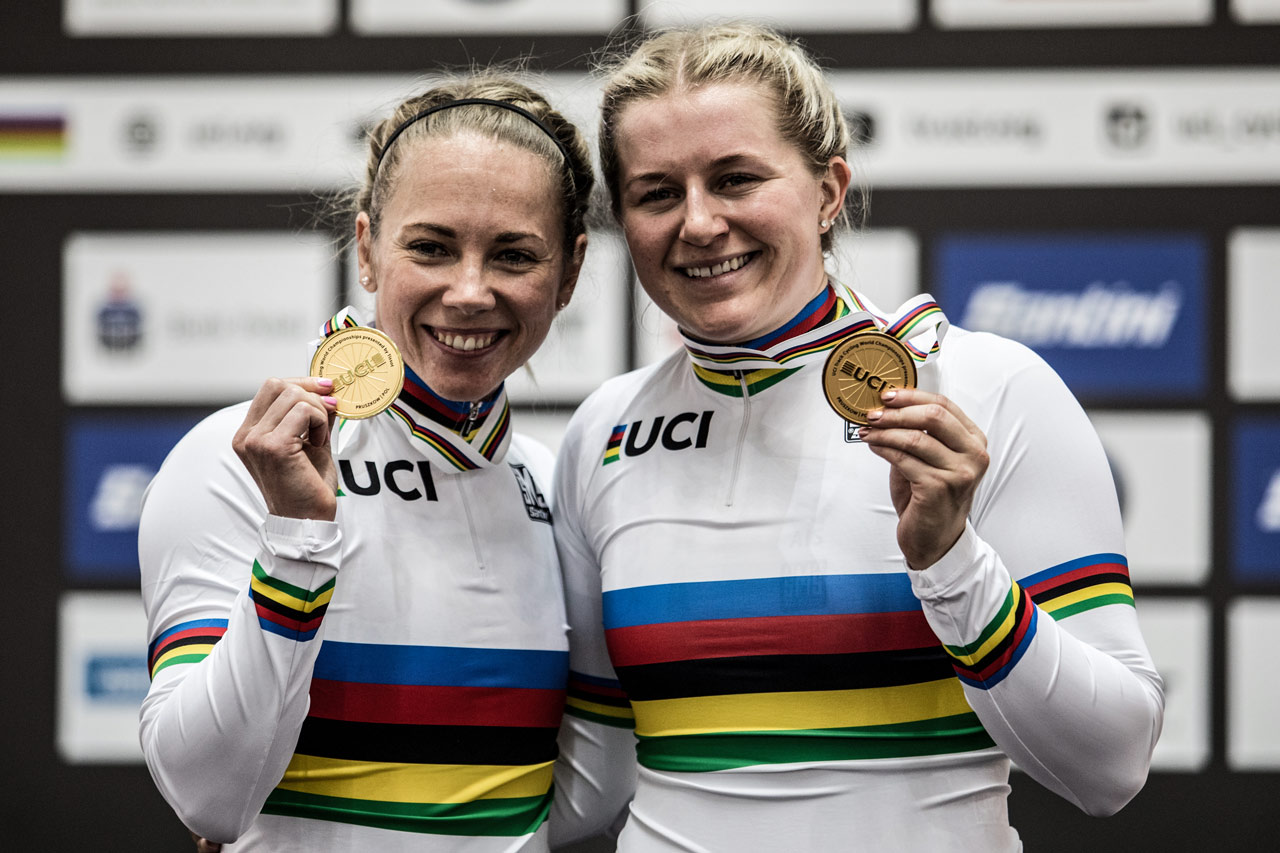 I get to be a World Champion for a full year. That's bloody amazing and I'm going to enjoy it.
I'm really proud of my Olympic bronze now as well. At the Tokyo Olympics I want gold but, if I finish second or third or even fifth, I'll be at peace with that. I'll know that I gave it everything I had.
I also met a man who has helped me to be happy within my own skin and loves me for me. 
Kevin Chavez is a Mexican who moved to Australia in 2016 to fulfil his dream of competing at the Olympics in his sport of diving. He became an Australian citizen in 2015 and continues to compete for Australia. His strength and bravery to move to a whole different culture inspires me and he has helped me find balance in every aspect of my life.
My message for young girls out there is never settle for anything less than you believe that you deserve, even if that means having to be alone first.
My vision for cycling
When I moved back to Sydney from Adelaide in 2014, I got to train with a much more diverse group of cyclists than I used to, from the elite down to juniors who have never ridden a bike before.
One of the most memorable moments for me, was going to see a young girl do a track stand for the first time. 
The track is steep, it banks at 45 degrees and you're riding a bike with no brakes. There are so many scary things for a young girl to overcome in this sport, so to see someone overcome those fears was inspiring.
Watching her walk off the track with a smile on her face got me thinking about what I could do to get more people involved in cycling.
I wasn't always at peace with my appearance. It took me many years to accept that I have a bigger bum than most girls and that I carry a bit more weight on my legs.
Since then, I've been working with the NSW Institute of Sport as a Sprint Apprentice Coach, to develop a talent identification program. We need to find more girls and boys who are powerful and strong, with an ambition to represent their country in a sport that they love.
I want my program to teach them the proper skills, so they can ride a bike correctly and reach their full potential. How to descend, how to look around the track, how to defend, how to do a track-stand.
But most importantly, I want to find the girls and boys who just want to wake up on a Saturday morning and go for a ride with some friends.
My vision is to have a new generation of cyclists who love the sport like I do.
More about: AIS | Mental health | NSW Swifts | Olympic Games | Rio 2016 | Tokyo 2020 | Women's Sport