Kaarle McCulloch - Contributor
Dangerous myth of the perfect body
I remember the first time I rode a track bike for a slightly different reason than you might expect.
In cycling, you're not supposed to wear underwear beneath your knicks but, at 17 years old, that made me feel very uncomfortable. Let's just say that not going commando was a mistake I only ever made once.
This sport can be tough for girls. The lycra is tight-fitting and sometimes you'll be racing for a team with white or yellow skin suits and it can leave you feeling very exposed. But you get used to it.
What I've come to realise is that my body is my engine. It's my F1 race car. And as a 31-year-old woman, I'm proud of being able to squat more than 100kg. I'm proud that I can generate more than 1,500 watts of power. I've learned to appreciate the things that my body can do, rather than wishing I looked a different way.
That's significant, because I wasn't always at peace with my appearance.
It took me many years to accept that I have a bigger bum than most girls and that I carry a bit more weight on my legs.
When I was 12, I wanted to be a runner and I was very aware that I was built differently to the other girls. I was short and muscular, while most of the other competitors were tall and lean. I'd constantly compare myself to those girls.
Looking back, there are two things I learnt from that experience.
First of all, it doesn't matter what your body looks like, you can do whatever you set your mind to. I won many races against taller, more genetically-suited runners.
And second, it wasn't until I found a sport that suited my body type that I began to truly appreciate my body for the way it is.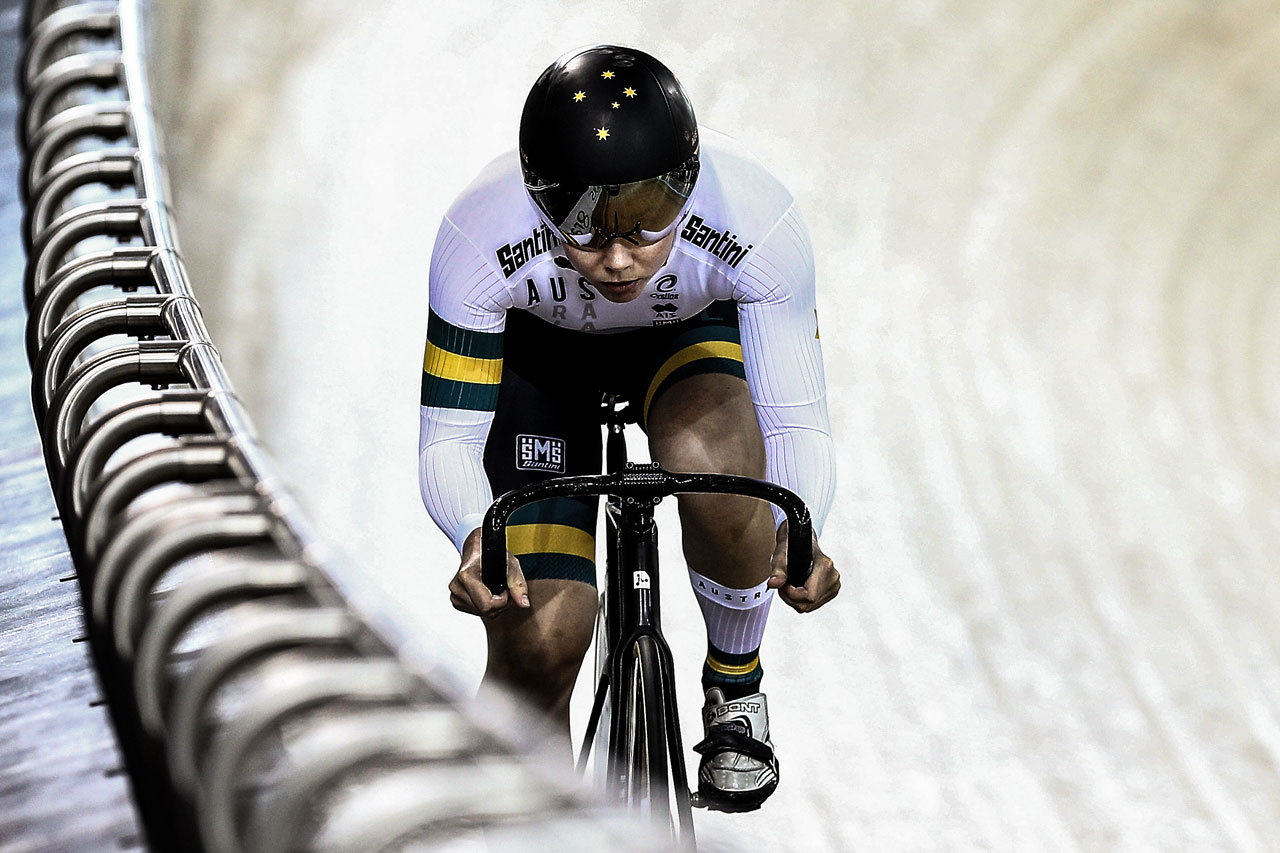 My message to young girls is to try as many sports as they can. Find what your body excels at because that's what makes you special.
There's no right or wrong answer. My sister Abbey is a professional netballer who plays for the NSW Swifts, even though she is quite short for that sport at 177cm. She's proof that you don't have to have the ideal body type to play the sport you love.
There are other factors that will be more important to your success, like what's in your heart.
I know that it's very easy for me to say these things to young girls, when they are the ones who might feel uncomfortable in their own skin. But I promise that one day they will look back and realise how hard they were on themselves, unfairly.
It's a big part of why Abbey and I have started doing talks in schools, working with girls between 12 and 15 years old, a period where they can often form cliques and be not as friendly towards each other.
We speak about the importance of empowering each other and how what you see on social media is not an accurate portrayal of life. We want to encourage girls to be physically active at an age where they statistically begin to drop out of sport.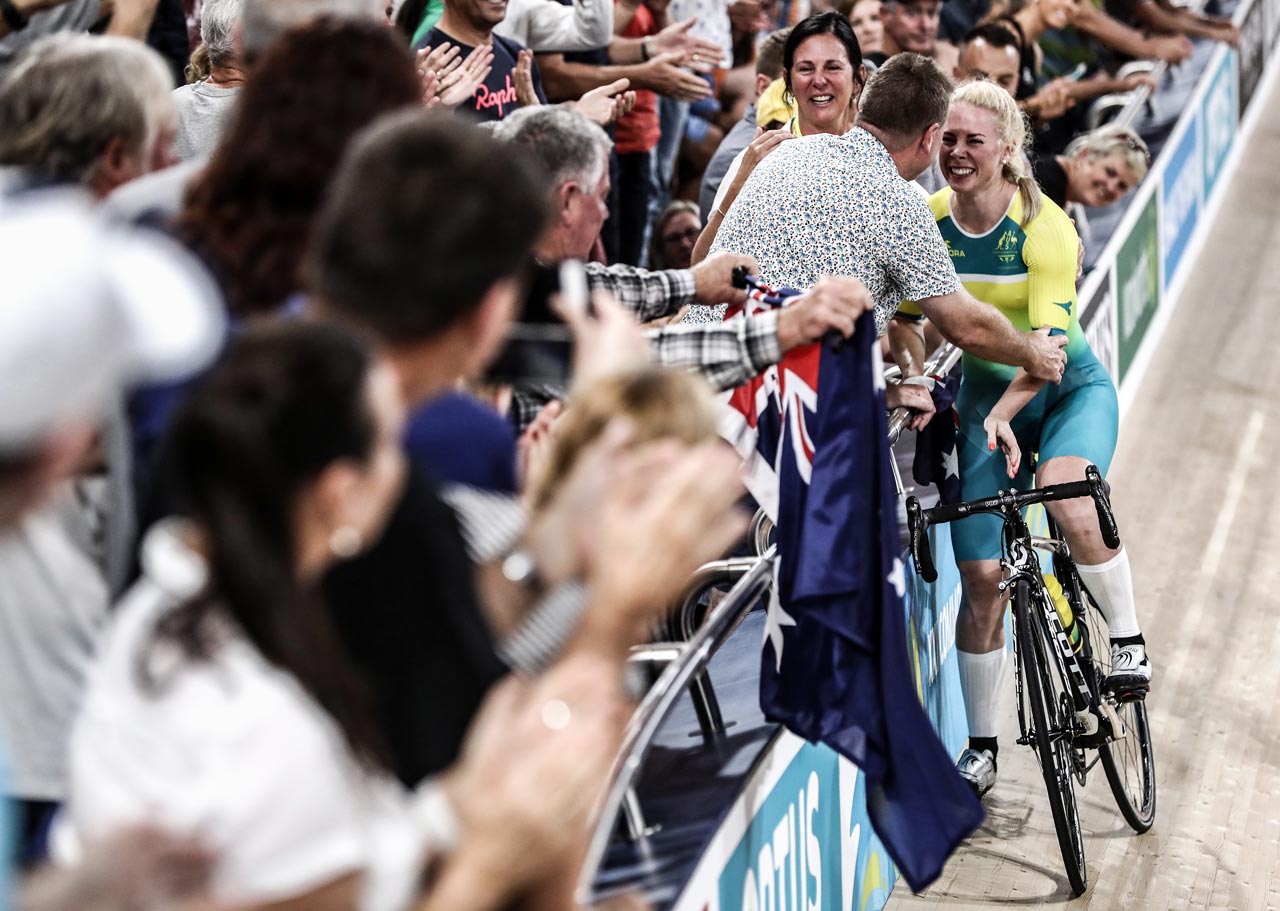 When the pain beat me
I won a bronze medal at the London Olympics, but six months after stepping off the podium I felt like I'd lost everything. My cycling career, my income, a relationship with someone I'd loved.
I was paying $130 per week to live in a tiny bedroom with no windows that I called the 'Harry Potter broomstick cupboard'. My life and career hadn't exactly panned out how I'd thought they would.
For a number of years, I'd been dealing with chronic pain and the stresses of competing at the elite level of track cycling. And looking back on my time in London, there were signs of what was coming even then.
There's a photo of me crossing the line after Anna Meares and I won the bronze medal in the team sprint where I look absolutely devastated. I was.
There are other photos of me on the podium, with a half-hearted smile on my face as I waved to the crowd. I wasn't appreciating that moment. I was too busy beating myself up for failing to live up to my own expectations.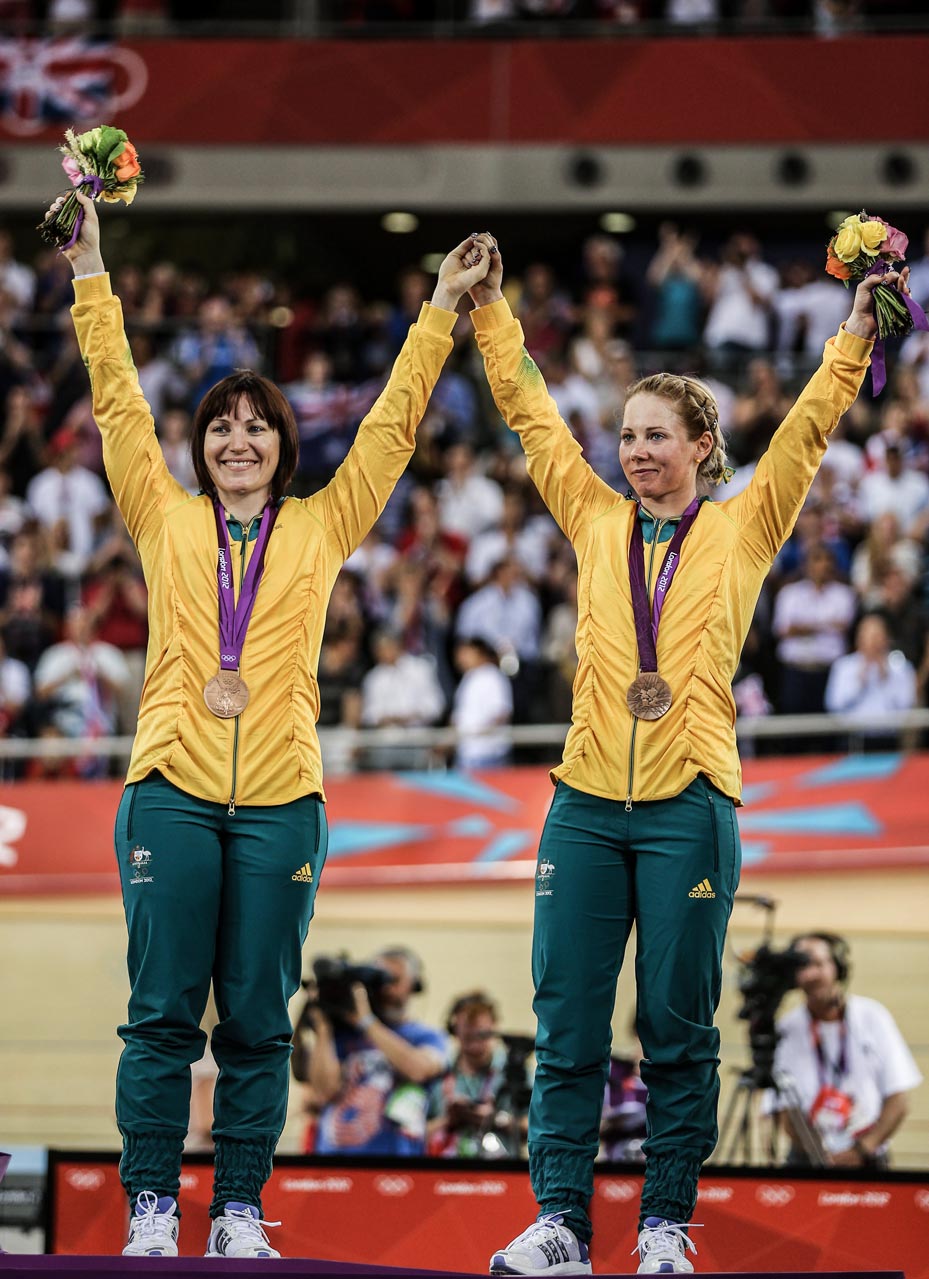 It wasn't until I stepped into the TV studio after the ceremony that I was brought back down to earth. Anna and I were given a standing ovation. It was humbling to know that Aussies were still proud of us even though we hadn't won gold.
I felt that same support when we got back to Australia and the athletes were given a tickertape parade down George Street in Sydney. I realised that very few people ever win an Olympic medal so no matter what colour it is, it's a really special thing.
Unfortunately, those lessons didn't really sink in.
I immediately set my sights on the Rio Olympics. I changed coaches and left the Australian Cycling Team set-up. I got straight back into training when I should have taken time off. And before too long my body began to fail on me.
I was suffering from chronic knee pain that dated back to a crash in June 2009 it had been getting progressively worse for quite a while and eventually became unbearable.
During a training session on my birthday in 2014, the pain beat me. I broke down in tears, unable to continue.
I told my coach that I was done with cycling. I didn't want to be in pain anymore.
He listened and said, 'OK I respect that, but let's try to fix your body first before you call it quits for good'.
I took four months off the bike and started seeing a new physio who diagnosed me with a back issue in the thoracic section of my spine. I started retraining my posture and by taking time off and doing some work in the gym, I was able to fix the problem and re-find my dream of competing at an Olympic Games.
The problem was that I missed the Australian Championships and Comm Games qualifiers. It resulted in me being removed from the Cycling Australia program and my training scholarship coming to an end, which left me without an income.
I spent the next 16 months living off my life savings, trying to get myself back into the team. I could only afford to pay the minimum amount of rent possible in Sydney, so I could fund all my own nutrition and physio.
That's when things really got tough.
More about: AIS | Mental health | NSW Swifts | Olympic Games | Rio 2016 | Tokyo 2020 | Women's Sport