draining but worth it
Last weekend, as part of the Community Custodians program, I went with two of the other 21 athletes involved – diver Declan Stacey and para-cyclist Gordon Allan – to Broken Hill, where the local footy teams run a campaign called How'z Ya Mate, which is based around checking in on your mates to see if they're OK.
We fitted a lot into the weekend. On the Friday, after we arrived, we visited schools and answered questions. That night we were involved in a panel discussion with the footy clubs that run How'z Ya Mate.
On the Saturday, we each attended a number of footy games and went into the rooms beforehand to speak to the players. On Sunday morning, I ran a basketball clinic.
Then we visited the Royal Flying Doctors airbase. We wanted to connect with as many people as we could. The weekend beforehand, I was in Brisbane for the Lifeline Legends Luncheon.
By the time I got home from Broken Hill, I was absolutely knocked out. Physically it was exhausting, but emotionally it takes a lot out of me.
It's not an easy topic to talk about. It's extremely draining. But I do it because I know it's helping a lot of people. I know how important it is.
I don't want anyone to feel as lonely as my uncle did in his last moments. And I don't want other families to go through what our family's gone through.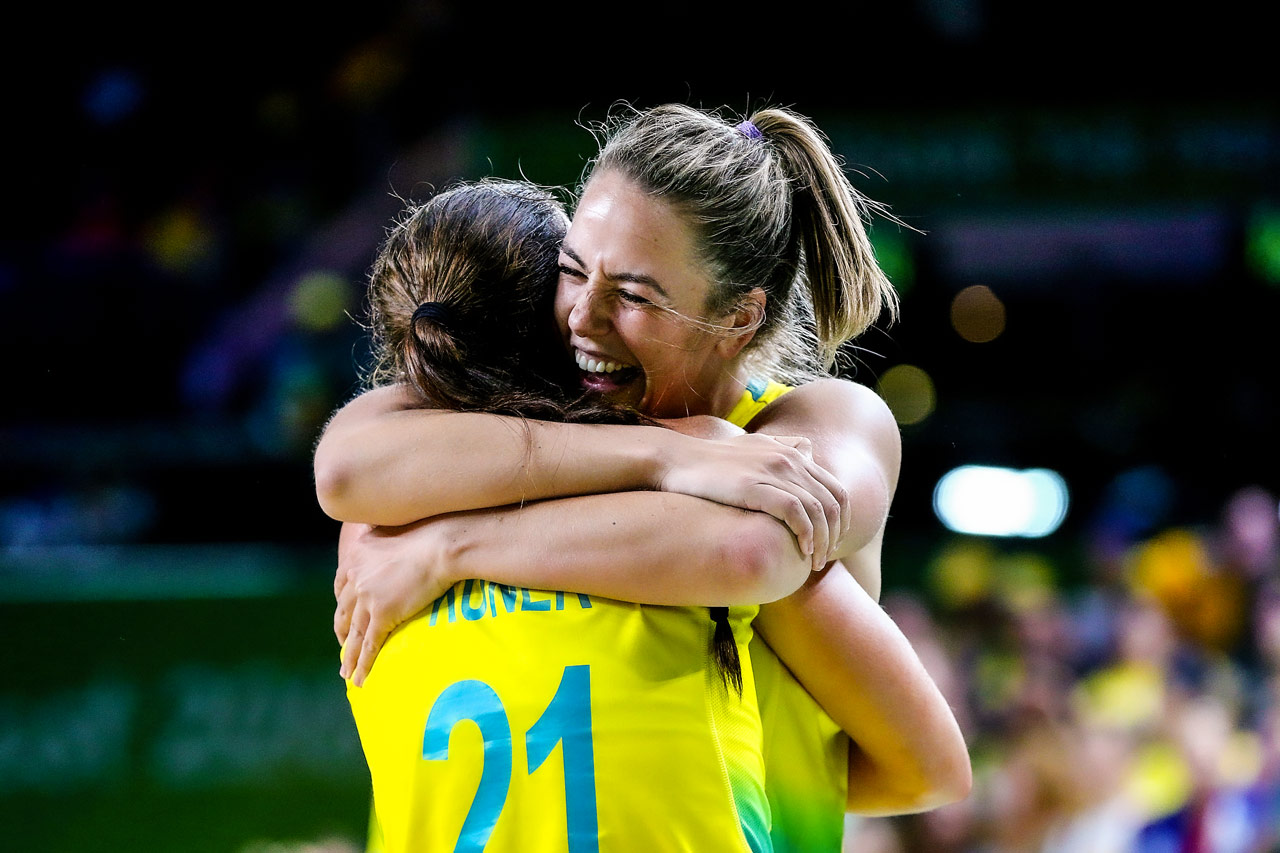 Going to events like the ones in Brisbane and Broken Hill recently, hearing stories and connecting with people, seeing them feel comfortable talking about it, it all helps get rid of the stigma around mental health.
I'm noticing people open up about their experiences the more I get out and talk about it. Some are talking to me about family members or friends.
Others are telling me that, as hard as it's been for them, they've finally taken the step of making a phone call and seeking help they've needed for a long time.
I live in Melbourne and I've had people stop me on the street to talk about mental health. Making inroads in this area has so much more meaning to me than anything I've done on the basketball court.
It's been so rewarding for me. I got into this to help people, but people are helping me back. It's amazing.
Not life and death
I've always had an appreciation for being able to play basketball for a living. I've travelled the world, won an Olympic medal and had so many great experiences.
But, since we lost Ferg, I've felt a sense that, while basketball is a great game, there's so much else to life.
I'm grateful for what basketball has given me, but it's not life and death.
I've been a professional basketballer since I was 21. I'm now 32. It's involved a lot of sacrifices. There's been a lot of family events that I've missed out on, for example.
I missed Ferg's wedding because I was away with basketball. I missed a number of my cousins' weddings. I missed two of my grandparents' funerals.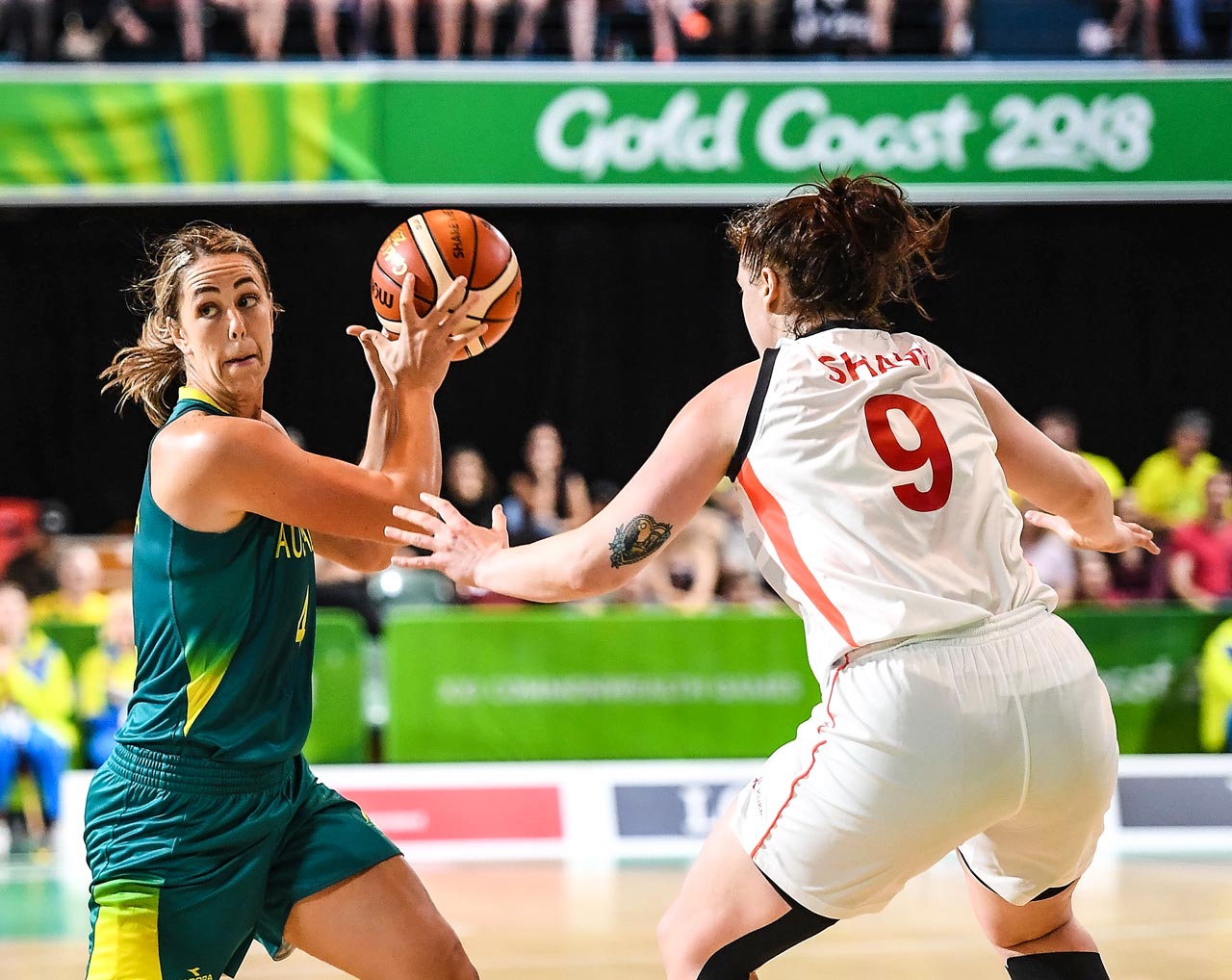 They're the things you do if you want to be an elite athlete. You can't change those things but you definitely look at them a bit differently as you get older and as things like this happen.
I wouldn't change the decisions I've made, but I'm a lot more aware now of the value of what I've missed out on. There is nothing more important than family and sharing precious times.
The other side of it, of course, is that I feel proud to have made my family happy through my successes. They love coming to watch me play.
I've had aunties and uncles and cousins come overseas to watch me, they're always calling to see how I'm going. I think they've enjoyed seeing me chasing my dreams and accomplishing my goals.
I've got more to achieve in basketball, but I think the experiences I'm gaining from going to all these different events and meeting all these different people makes me feel that I definitely want to stay in the mental health space after I finish playing.
I want to use my position to be an advocate while I'm in the game and beyond.

In the meantime, if there's one message I could get across to the many people who follow sport, it would be to consider that you never know what someone's going through, including athletes.
There are a lot of keyboard warriors out there and they should know that what they say can really affect people's wellbeing.
Athletes read pretty much everything that is said. We try not to, but we hear it, we see it, and I think it's really important that we all try to be more considerate.
Things you say can go a lot deeper than you may intend.
There's so much keyboard bashing that goes on these days. When you put that together with the fact that one in four Australians deals with a mental health issue, be aware that one word can trigger someone.
Whether that is an athlete, a friend, or someone you may not even know, words on a computer screen can really sting. It's just not OK!
Let's all just be kinder to each other because you can never be totally sure what someone's dealing with.
If you are experiencing a difficult time, call Lifeline on 13 11 14. You are not alone.
More about: AIS | Mental health | Olympic Games | Opals | Women's Sport