Jenna O'Hea - Contributor
So many people loved him
Whenever I spoke to Ferg, he always had a great story to tell. To me, my uncle Fergus – Dad's youngest brother – was always laughing and joking around. I guess that's why it was such a shock to us.
I remember, when I was looking to adopt a dog, he was really involved in that process, sending me through all this information about different breeds he thought would suit me.
Mum and Dad ended up getting a French bulldog and Ferg was straight onto it, saying, 'This is one of the breeds I was telling you about!'
When I finally got around to getting my dog, Kosmo, he was really involved again and loved seeing the joy Kosmo brought into my life, because Ferg always loved dogs.
Those chats are among my fondest memories of him.
The call came in December last year. It was Mum and straightaway I could hear that her voice was broken.
You never know what's going to be at the end of one of those conversations, but she said it was Ferg, that he'd taken his own life.
My brother lives with me and we rushed to my parents' place. To see my dad – it was devastating. We all gathered around each other.
I couldn't tell them
I messaged my coach at the Melbourne Boomers to let him know there was a family emergency and I wouldn't be at training the following day.
For the next few days I didn't feel as though I could tell people what had happened. I didn't want anyone to know that someone in my family had committed suicide. I went into hiding, in a way.
When I went back to training, all my teammates knew was that something was wrong in my family. That was about it. I couldn't bring myself to tell them.
That's when I started doing some research and was really stunned to see how common it was, that eight people each day take their own lives across the country and more than 30 try to.
I was really shocked by those numbers. And I thought that if I was shocked, others probably would be too. I felt like, with the platform that I had, I needed to do something to help others and share what I was going through.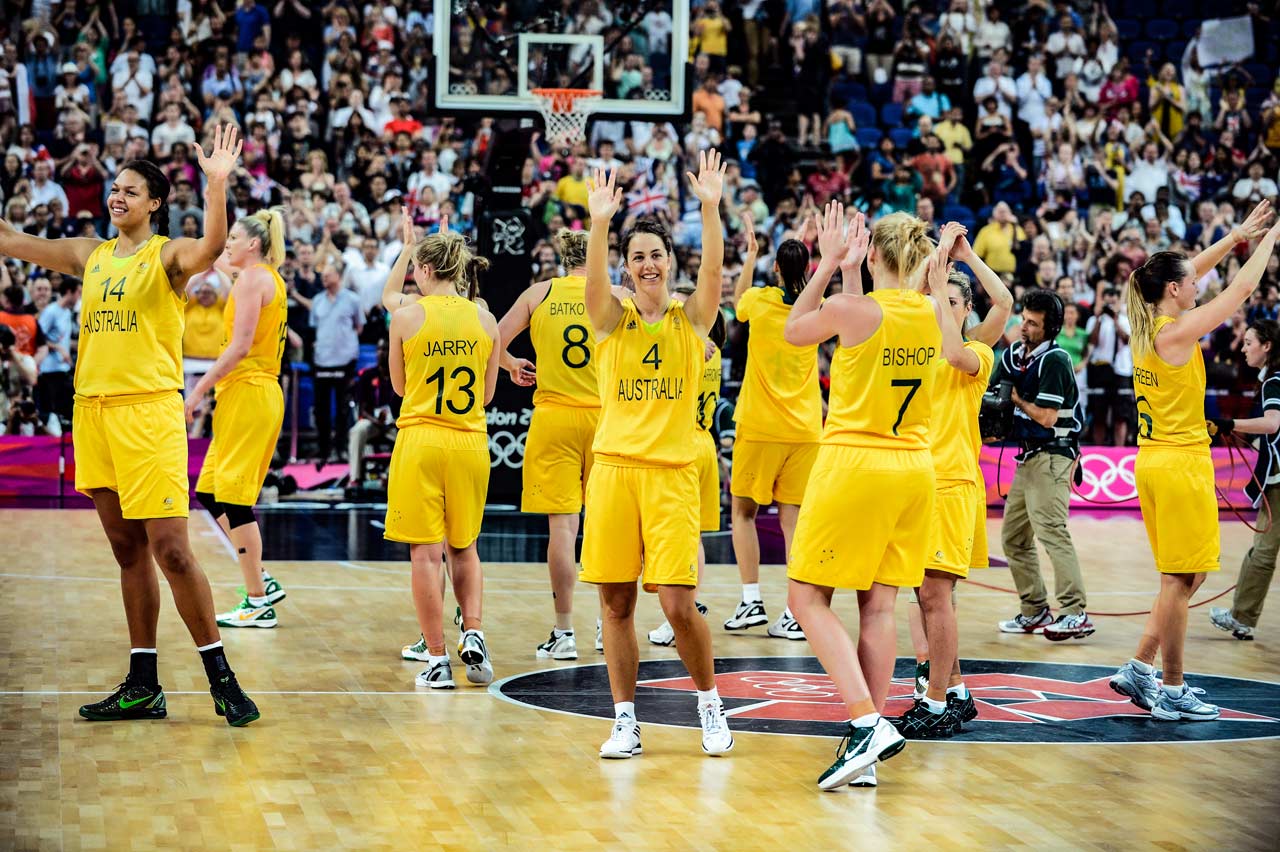 I approached Justin Nelson, the GM at the Boomers, with an idea to raise money for Lifeline, which does incredible work around mental health and suicide prevention. He was supportive and it snowballed from there.
We initiated the Lifeline Round, which was played in the last round of the season. For every three-point shot that was scored, each club donated $100 and the WNBL matched the final number.
We ended up raising over $15,000 and it really helped raise awareness about mental health.
From there, I became involved in a partnership between the Australian Institute of Sport and Lifeline, called the Community Custodians program, which has brought together 21 athletes, each of us sharing our own personal story and getting involved in community events around the country, supported by Lifeline.
So many hide it
The Lifeline Round happened a little over a month after we lost Ferg. It was a time of mourning made even more difficult by the fact that his funeral was so delayed.
After someone takes their life, there's an inquest, an autopsy, a coroner's report and so on. It was three weeks until we could finally come together to celebrate the life Ferg had lived.
At the funeral, Dad let everyone know about the Lifeline Round and the way my family and friends responded was amazing. I had so many people come to my game.
Then, that night, for the last game of the round, we had 30 or more family members come back to Mum and Dad's place to watch.
Mum and Dad put on a big feast for everyone and every time a three-point shot was made, the whole room erupted in cheers. The entire family is really proud of the work I'm now doing around mental health, especially Dad.

The thing is, it's always been such a secretive illness. One in four Australians suffer from mental illness but so many hide it. When they're in a lot of pain, they try and lift others up, even though they're feeling a lot of sorrow and loneliness themselves.
It doesn't have to be that way. There are always people willing to help. There were more than 600 people at my uncle's funeral. He had so many people who loved him. Still, we could have done more.
More about: AIS | Mental health | Olympic Games | Opals | Women's Sport