How footy players help
When rugby players move into boxing it helps our sport because it helps transition football fans into boxing fans.
They'll go and watch the rugby players but stay around and get into boxing. Also, boxers look extremely good when you see us on the same card up against most footy players.
What I don't like is when the football players go up against guys they're certain to beat. That was the case with Justin Hodges, who fought a guy who couldn't handle the first combination Hodges put on him.
He was, I heard, the fourth or fifth replacement for the fight. I understand it was Hodges' second fight and he wanted to look good. We need to see some better matched fights for these guys.
Boxing is a tough sport and it's frustrating when people think it's easy when footballers demolish unsatisfactory match-ups like these.
It's hard for the promoter and the fighter when all they want is to get a run on the board. Especially when the fighter has done the hard work for weeks, training.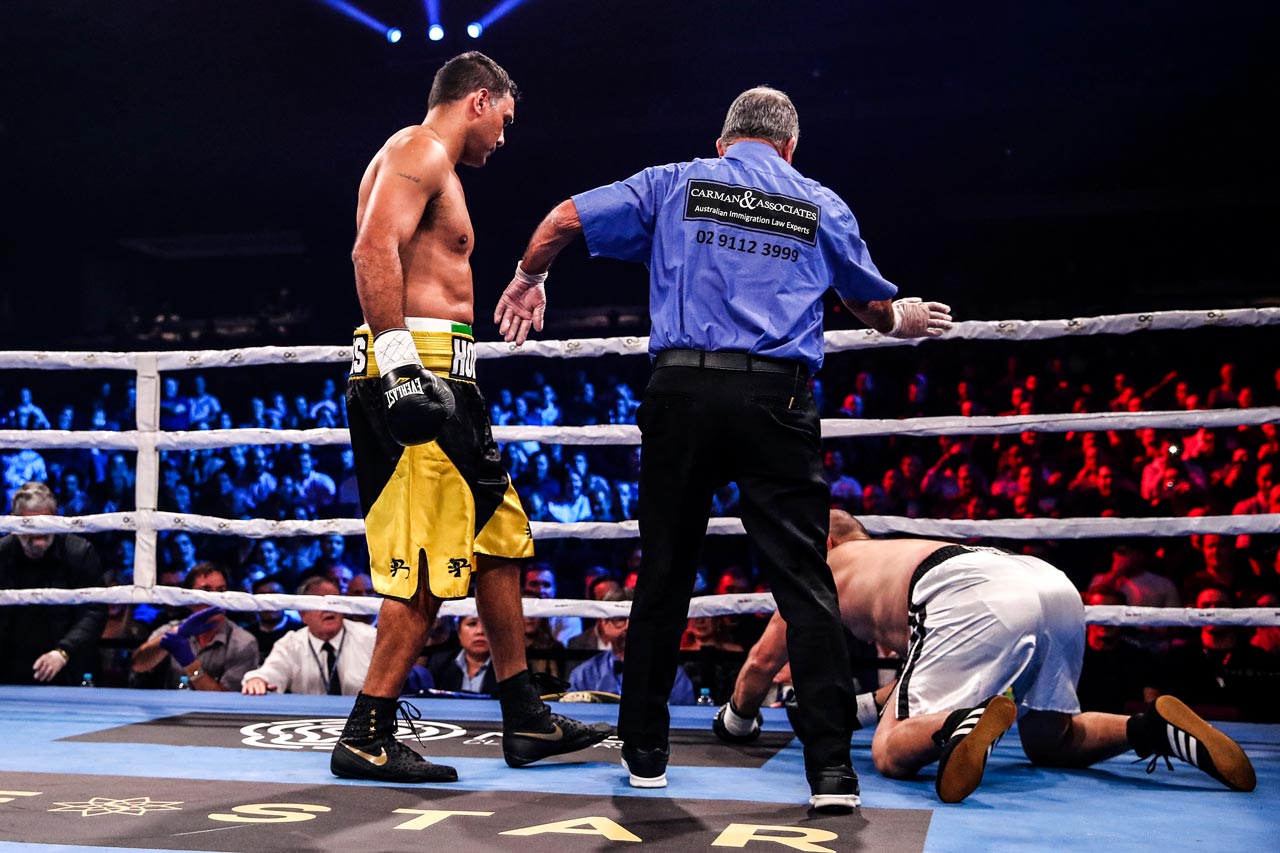 I'd like to see the footballers fight someone who's half decent, to show boxing's not as easy as people think. They see footballers having these easy wins against boxers, because they're going up against guys who have no idea.
Anthony Mundine is obviously the best footballer turned boxer we've had. He had a great gift for boxing and did well for a very long time.
Second to him, Paul Gallen is pretty impressive – I think he'd got some natural ability for boxing.
Sonny Bill Williams was okay. But none of these guys have been pushed too far. Gallen looks a nice, tidy, strong boxer. It will be interesting to see how far he can go with it.
I'm probably one of the few who don't want to see a Gallen v Hodges State of Origin style fight.
Why? Because I don't want to watch New South Wales win! At this stage I think Gallen takes Hodges down pretty comfortably.
Hodges is very green and doesn't have the experience yet. Gallen is more explosive at this level, and moves very well for the size of his frame.
I'd like to see Hodges have a few more fights against half-decent opposition, to see what he's got and how he would match up.
Getting close
We're working on a fight at the moment and it looks like I might be back in action late August.
It will be good to get back in there. We have a baby coming, due next month, so it's a busy time. It's a time I want to enjoy.
More about: Anthony Mundine | Boxing World Champion | Jeff Horn | Paul Gallen | Sonny Bill Williams