He's just graduated primary school
Tim Tszyu's a good boxer. He's developing quickly and he's got the Australian title now. The way I see it, with his win over Joel Camilleri, he's basically graduated primary school and about to head off to high school. I'm in university.
He called me out after that fight but he's got a bit to go. It's definitely a fight that's on the radar for the future but not the next one.
You don't want to leave things too long but you need to see if people are interested and Tim has to build his career a bit more.
People need to see more of him. That was his first pay per view fight. Of course, if he can build his reputation it could be a massive domestic fight we have one day.
A few are calling for it already but I don't know if enough want it yet. If there is a lot of interest we might be able to make it happen but, until we know it's a fight Australian fans want to see, it won't be happening.
I think he should be looking at the top super welterweights or middleweights around the country and who he thinks he can beat. My mate, Dennis Hogan, is one, but he probably doesn't want anything to do with him right now either because he's where I am, the same stage, fighting for world titles.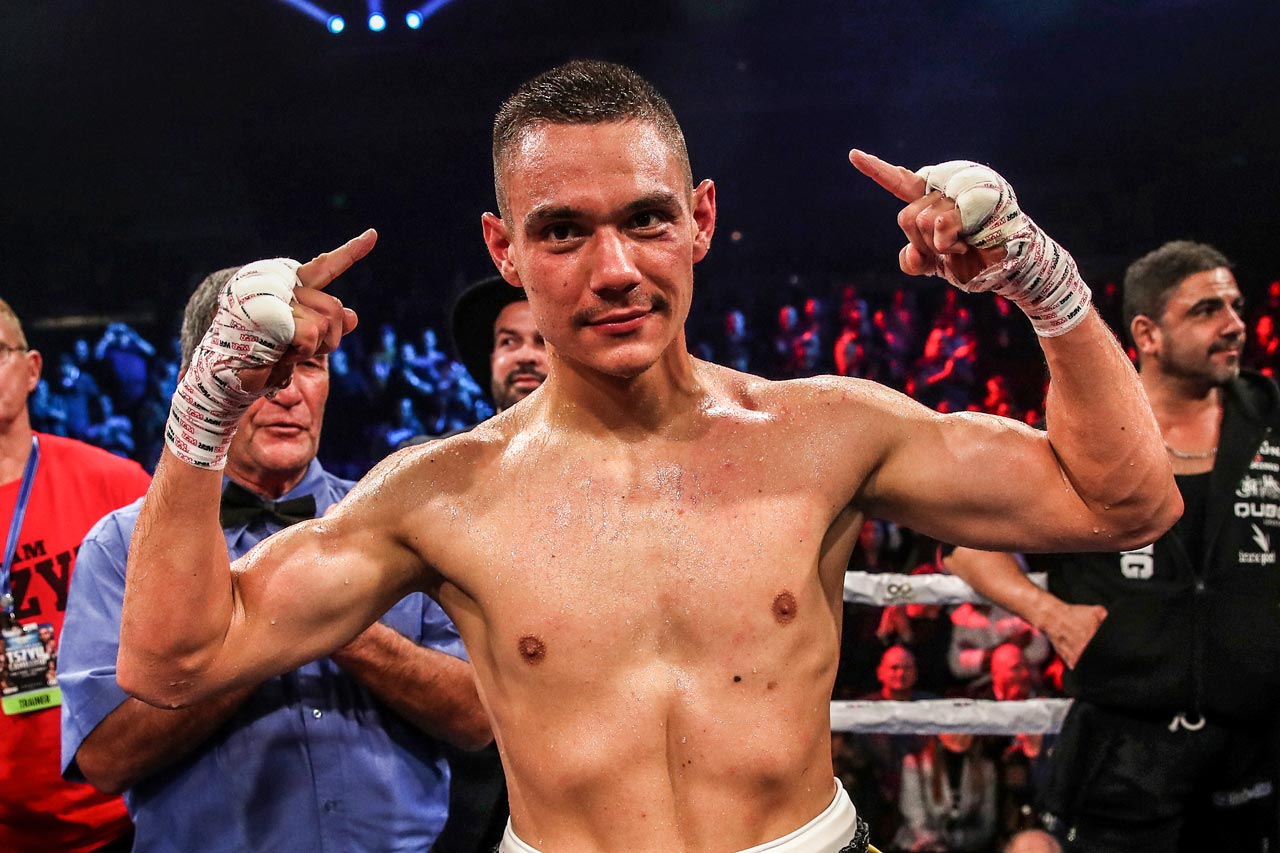 There are other fights he can have to make his name stronger. He's just got the Australian title, which is a big achievement, but there's no massive world ranking behind him. He's got a bit to go.
I wasn't that into boxing when Kostya was around but I can remember seeing some of his fights. He was very explosive and a great fighter. Tim doesn't possess that same explosiveness.
Tim's definitely trading on the Tsyzu name but good on him. He's got an advantage that most of us don't have and that's to be able to fall back on that name of his. It's a positive but can also be a negative because people expect him to live up to what his father has been able to achieve.
He's still got a long way to go to reach what Kostya did because he was a mega-star.
Tim's bigger than what his dad was and he's definitely got power behind him. I saw he was strong and his ring craft is very good, because he was able to control the ring with a more experienced boxer.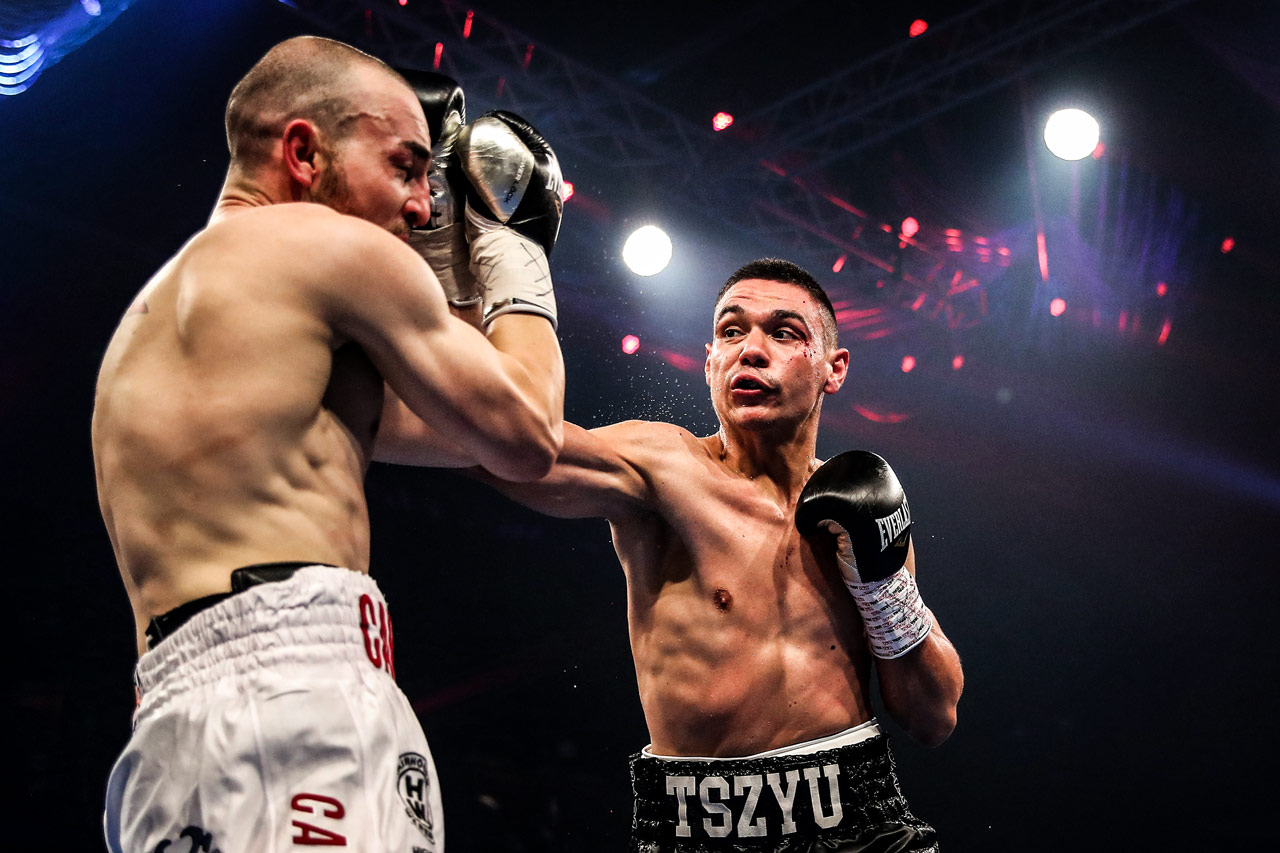 He hurt Joel on a few occasions in the fight. But, to have completely impressed me, he needed to finish the fight quickly. He won the fight but he didn't do it very convincingly.
I feel like I won my first Australian title a lot more convincingly against Sam Colomban. That took 78 seconds.
I wasn't even expected to win that fight. That was different for Tim. He was pretty much the A side based solely on his last name, which Joel was frustrated about as the champion.
The Tszyu name helps him get opportunities a lot faster but the danger is that people want to push him to have big fights and he might not be ready for them.
More about: Anthony Mundine | Boxing World Champion | Jeff Horn | Paul Gallen | Sonny Bill Williams