MY OLD MAN, MY MATE
My dad never coached me in an actual team, but his influence on me as a footballer and a person has been enormous. He coached Blayke for 10 years through the juniors at Aquinas Colts and they won 10 straight comps. I still give it to dad about that. Never coached by him and I never won a grand final growing up. I'm still yet to play in one!
But dad has always studied me from the sideline and coached me on what he sees. He's got a great footy head. In 2015, he coached the Sharks to win the Harold Matthews Cup in the junior reps. He hasn't got the time to coach a team fulltime these days because of work, but he still helps out with the development academy at the Sharks. He's also the assistant coach of the Endeavour Sports High team.
Dad played for Ryde-Eastwood in the old Metropolitan Cup. His dad, Brian, played for Balmain in the early 1960s. They were both halves. Halves and hookers, the Braileys.
My dad's also my best mate. I love spending time with him at home. He watches me closely in games and I go to him for feedback afterwards. He's a straight-shooter and he doesn't miss a trick.
I wouldn't be playing footy to the level I am now without the support of my mum and dad. I'd love for the Sharks to be able to advance to the grand final so I could play next week for them. They're so emotionally invested in what I do. I can't thank them enough.
Mick walked in wearing a suit – he must've been working for Fox Sports that day – and I thought, 'Shit, this must be a big deal'.
Blayke's still a couple of weeks away from turning 20 and he's got another grand final on Sunday, for the Newtown Jets against Canterbury in the NSW Cup. It would be pretty cool to one day play alongside my brother, but it's going to be hard since we're both hookers. Blayke doesn't say he's coming to get my job. There's a little bit of banter, but he's a fairly reserved character. We're pretty supportive of one another. We don't go at each other ever.
I get more nervous than my brother before games, but I'm getting better at that. Before I played my first finals game last year, I thought about it all week. As a result, I was on edge. I still thought I went well, but it probably zapped me of a bit of energy I could've used.
I know more about what it takes now. I've been able to get a better routine. It's about backing yourself and executing. There will still be nerves because of the high stakes involved, but I'll be excited more than anything.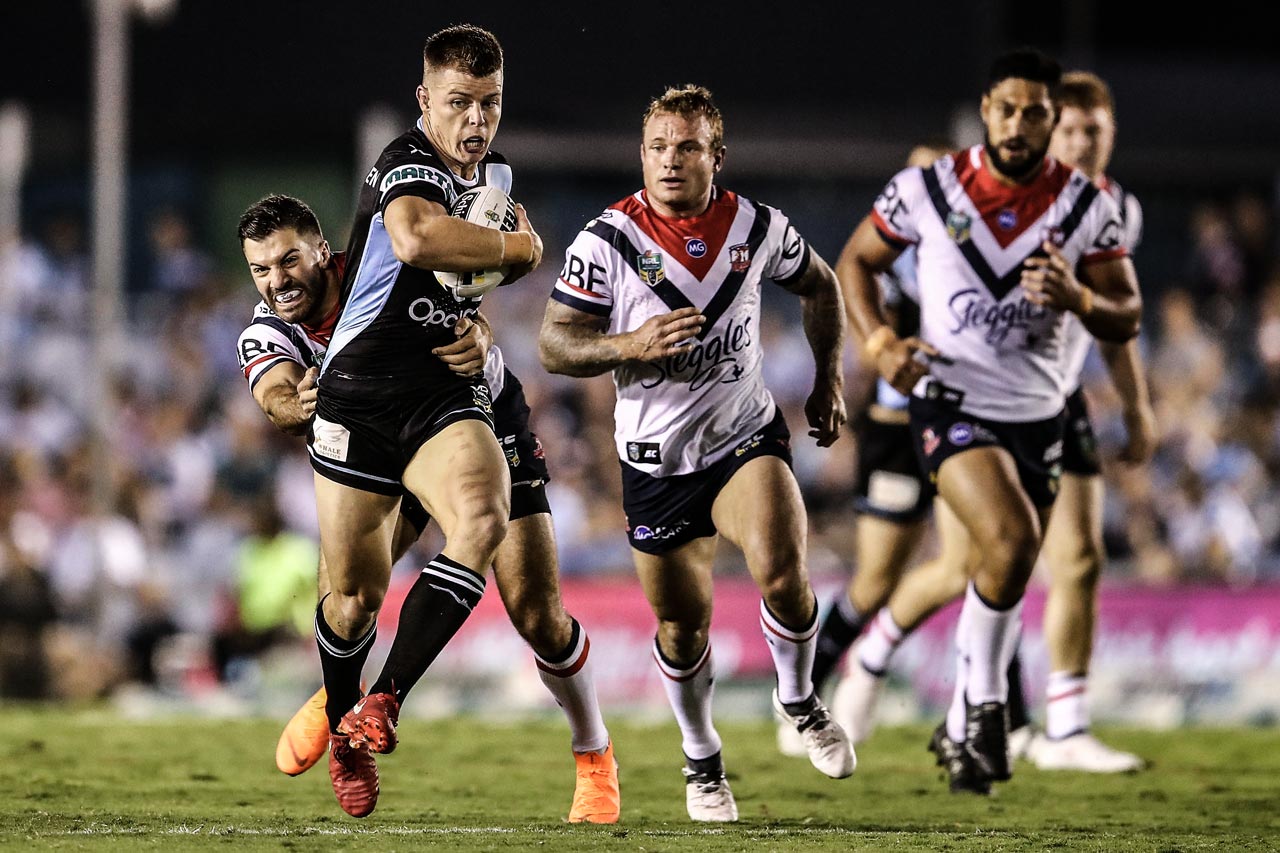 PLAYING AGAINST A LEGEND
I consider it a privilege to play against Cameron Smith.
It doesn't mean I want to beat the Storm any less, but I started playing hooker when I was 14 and he's obviously been the benchmark among hookers all through that period. It's just about respect. I've been watching him for a long time and trying to take things from his game for myself.
I've played against him four times now. There's been no rubbish talk between us. I wouldn't do that. I don't have the right as a 22-year-old playing opposite a legend, but it's not my style anyway. After the game, we shake hands.
When we played the Storm in round six in Melbourne last season, it was on the day of my 21st birthday and we got a win.
It was the first time I'd played against him and I felt a bit awkward about talking to him because, you know, it's Cameron Smith! But after fulltime, I said, 'Bad luck Cam. It's an honour to come up against you'. I think he was a little embarrassed, because he laughed and said, 'Oh, thanks. You're having a great rookie year, keep it up, mate'.
To be able to play against him in a preliminary final is the stuff dreams are made of. If we could get past a Storm team led by him and I was looking at my first grand final – ever – that would be something else again.
More about: Cameron Smith | Cronulla Sharks | Melbourne Storm | Michael Ennis | Sports Commentary