When Mick Ennis stunned me
When I broke my jaw playing against Manly last year, I went straight to St George Private Hospital in an ambulance. My family were at my bedside almost immediately.
So was Mick Ennis.
I'd been hurt making a front-on tackle on Dylan Walker in a round 16 game at Shark Park. I knew straightaway I was in big trouble. As I left the field, the trainer put a towel to my mouth and took me to the dressing-room so the doctor could examine me.
My jaw was broken in two places. I was going to need an operation to put it back together again.
I wasn't expecting Mick to show up. I'd worked with him when I was in the under-20s team training alongside the first-grade squad in 2016. The relationship grew after he retired – but this was another level.
I wasn't in a good state that day in hospital and Mick was concerned about my welfare. He could see I was very upset. He walked in wearing a suit – he must've been working for Fox Sports that day – and I thought, 'Shit, this must be a big deal'.
He was there for about 30 minutes and he helped calm me down.
He said, 'Don't worry, you've had a great start to your career. You'll bounce back. No-one's going to take your spot. Just get yourself fit and right and you'll be in the team again before you know it.'
I was blown away that he'd gone out of his way to come and see me – and so quickly. Mum and dad, Carla and Glenn, and my younger brothers, Blayke and Taj, were stunned as well.
But that's Mick. I know he used to cop a bit for the way he'd go at it on the field sometimes. That was just his competitive streak. He's a winner. I want to achieve some of the stuff he's achieved. He's a real professional and I aim to follow in his footsteps that way – as a player and a person.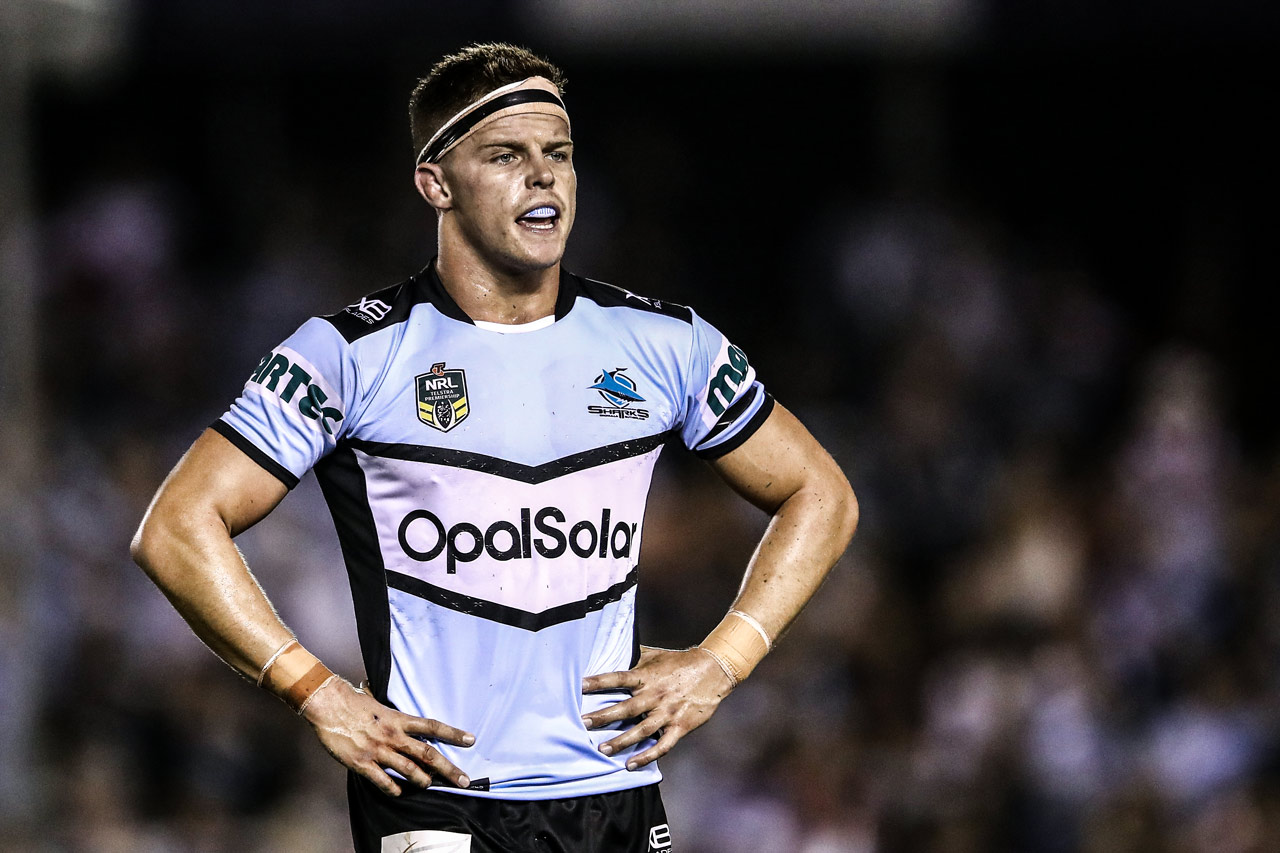 THE MOST IMPORTANT LESSON
It's obvious to anyone who has seen Mick on TV how well he analyses the game. I've been lucky enough to benefit directly from that knowledge. He's had a massive influence on me.
When I started training alongside the first-grade squad, he'd keep an eye on me and say, 'Try that a bit more,' or, 'Do this,' or, 'Look out for when this might happen'. If I did something well, he'd praise me. If I needed to sharpen up, he'd let me know as well.
After the session he'd take me aside to do hooker extras, just the two of us. Dummy-half passing, running out of dummy half, kicks in behind the line … whatever was important.
One of the first big things he really impressed on me was the importance of counting the numbers in defence from dummy half. If there are seven defenders on one side of the ruck and four on the other side, when there really should be six and five, you've got to take advantage of the side that's short a man.
It's not just about looking at the players on our team. I know our shapes and structures, so I should have a feel about where everyone is on my side. It's about looking up, seeing what's in front of me and picking the right play to run.
I've improved a lot in this area with Mick's help. It's one of the things he did well as a player.
Mick came in for one training session a week most of last season. He'd put some video footage together of my game, plus some things to watch for in the opposition, and we'd go through it.
He'd call me after games, or text me with little bits of advice and encouragement. And I could call him whenever I liked. That has continued this year. He has still managed to get to a training session most weeks, despite his busy work schedule and a family to look after.
Probably the most important thing Mick did was convince me to back myself.
I was only 20 when I came into first grade. I was very nervous. I didn't want to blow it.
Mick said, 'Continue with what you've been doing through to the NRL and, with a few adjustments, you'll be fine. All the boys back you. I back you. You're ready'.
He didn't want me to shy away from trying things because it was the NRL. If I saw an opportunity, I had to take it. I couldn't just try to play it safe and pass the ball all the time from dummy-half. Then I'd become one-dimensional and not be a threat at all.
It's about limiting the missed opportunities. You can't be perfect, but the more times you count the numbers right, spot that lazy defender and take off out of dummy half or link with a teammate, the better off you'll be.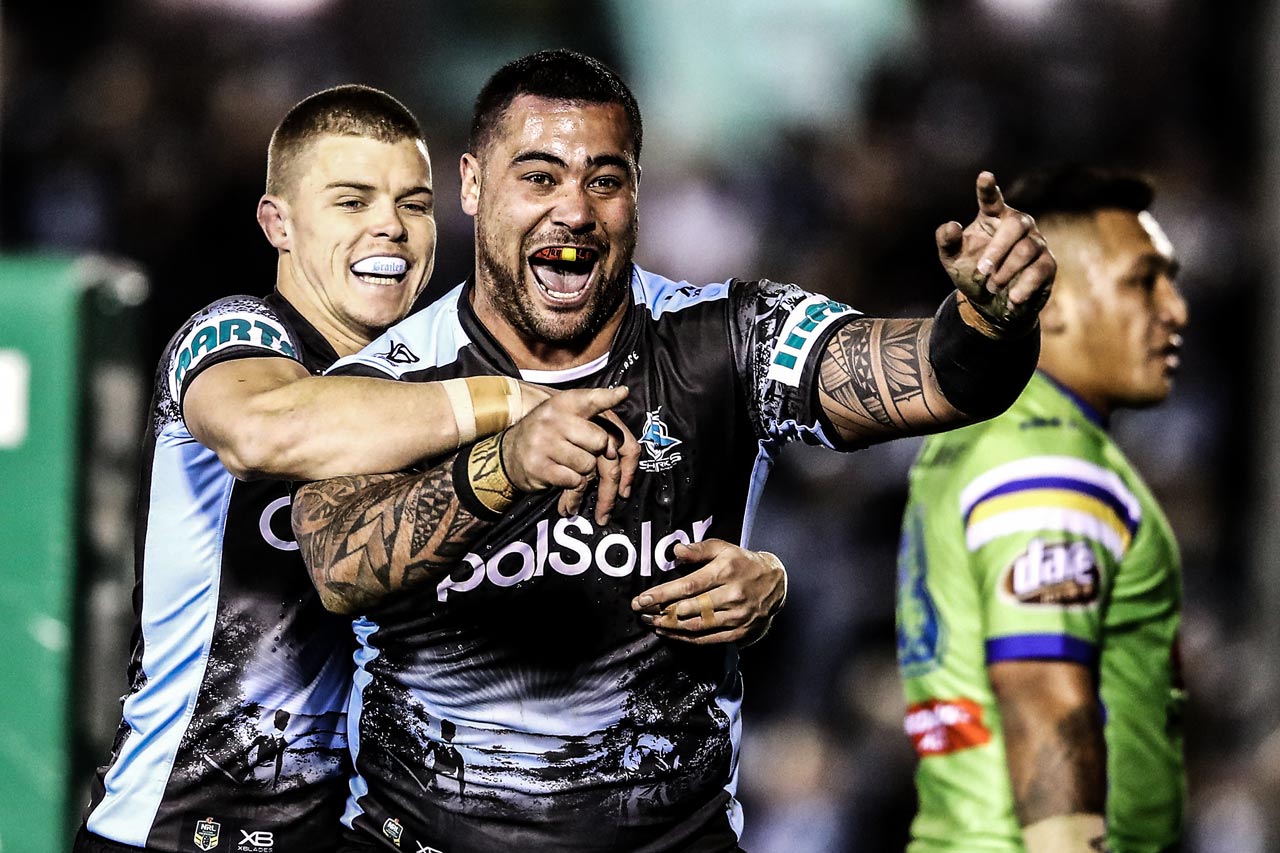 More about: Cameron Smith | Cronulla Sharks | Melbourne Storm | Michael Ennis | Sports Commentary