Losing Dad
The next stop for me was Yorkshire and, while it was a world away from Kwekwe in terms of finances and resources, it was similar in that it reshaped me as a coach.
The biggest lesson came from my saddest experience.
It was 2013 and I was in my second season as head coach. Anna, the kids and I were moving from a rental property to a place we'd bought in Leeds. Mum and Dad timed their holiday to the UK so that they could help us shift all our gear over.
The new place was just around the corner from where we'd been living, so I hired a little truck and Dad and I got to work loading and unloading boxes. We'd been going for a while and Dad looked a bit tired. We said, 'We'll do one more load, then we'll head up to the pub for a couple of beers. We've earned a few pints.' And we had a little laugh about it.
Dad was in the back of the truck unloading stuff. I was inside the house moving boxes in.
When I came back out, I couldn't see him.
He wasn't in the back of the van. He wasn't on the footpath.
I wandered around the Hilux. He had collapsed in the gutter. He was having a heart attack.
I was yelling and screaming in a panic, telling Mum and Anna to call an ambulance. A doctor and nurse who lived a few terraces up ran over to offer assistance. There was one moment, in particular, that I'll never forget: I was doing heart compressions on Dad's chest and I looked up to see my two sons, who were only seven and six, staring down at me.
There was sheer terror on their faces.
Anna saw it, too. She grabbed them and took them away so they couldn't see what was happening.
Dad passed away.
I spent a fair bit of time after that thinking and reflecting. I began to look at life through pretty different eyes. Watching your dad die in front of you challenges the way you think, the values you possess and the things you place importance on in life.
It makes you see things for what they really are.
My main takeaway was to relax. Cricket is a game. It's something I'm fortunate enough to work in and it should be celebrated. Yes, livelihoods can depend on it but, really, it shouldn't cause lots of stress and distract you from the truly important things in life, like family.
It was an important lesson.
Watching your dad die in front of you challenges the way you think, the values you possess and the things you place importance on in life.
Family was the main reason Anna and I decided to head back to Australia after five years with Yorkshire. As much as we'd loved our time in Leeds, we didn't want to be away from home anymore. Our son Jackson, who is 13 now, had spent more than half his life in Leeds, Cardiff, Harare and Kwekwe. It was a great experience for him – as it was for all the kids – but it was time for them to really know where home was.
The kids all had thick Yorky accents when we came back – particularly the youngest two because they learned all their words there. Delaney was born in Leeds and Kingston was only a baby when we moved to the UK. They learned all their phonics from Yorkshire teachers.
The accents are gone now, the kids are settled in school and we've found ourselves a nice home on the coast just south of Adelaide.
I'm glad we made the move.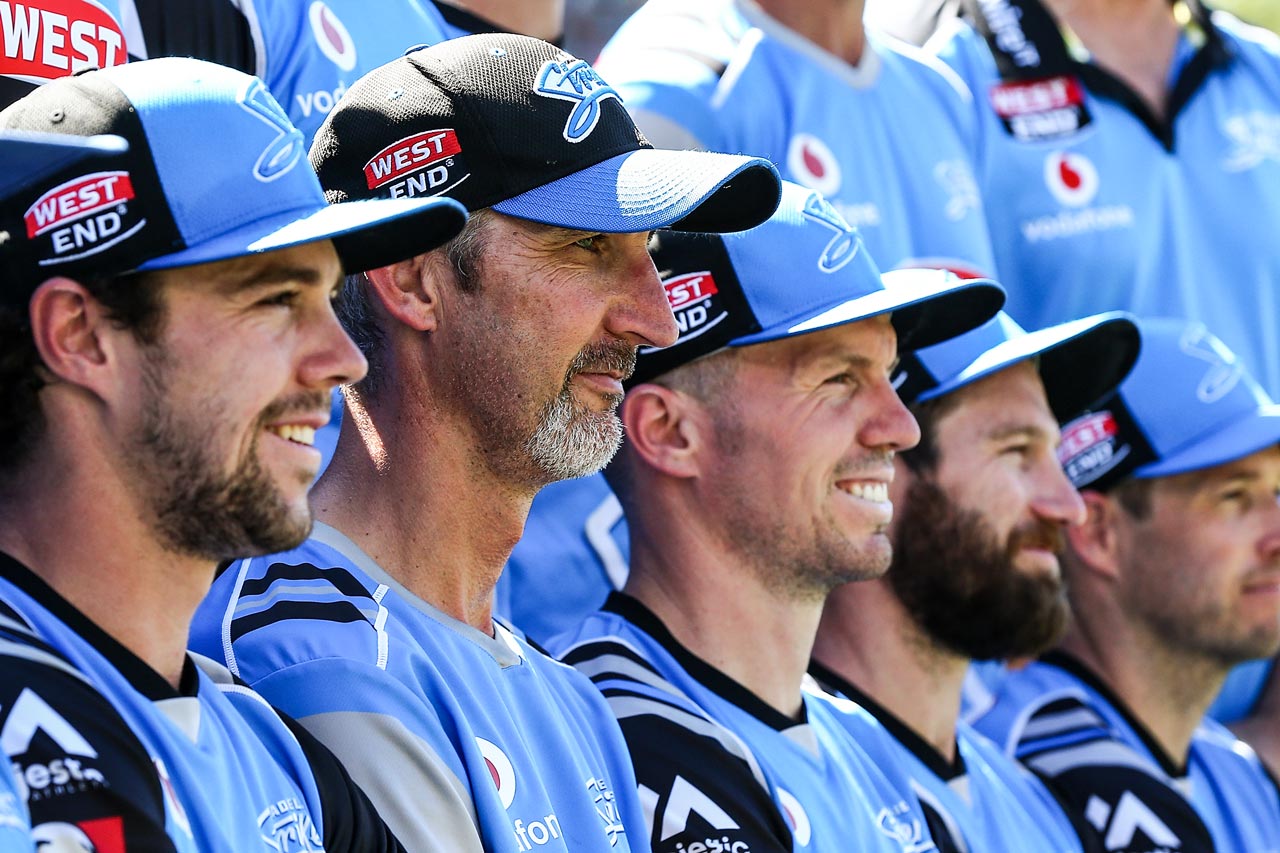 What it's all about
A coach has to put himself last. I love that.
When you're a player, it can be quite an insular experience. Yes, you are playing a team sport but you're often judged on your individual performances. I always thought that getting a five-fa or scoring runs was great, but it really meant bugger-all if your team didn't win.
As a coach, though, it's not about you. It's about helping players and empowering your staff. It's about making sure all the preparation work has been done so your team is in the best possible position to win.
In many ways, I'm enjoying coaching more than playing – and I loved playing.
It's also very challenging. No one likes having to tell players they've been dropped, or that their contract isn't being renewed. The only way to approach those situations is to be up front and honest. Most players respect the decision when you've explained it to them.
Another tricky aspect is the travel. Cricket is an international game and you can't expect to land jobs in your own backyard.

These days, I spend the southern hemisphere summer coaching the Strikers in the Big Bash League and the northern summer with Sussex. Sussex was an interesting move. When I was first approached about the job there my response was, 'But I've only just moved back from England for my family.'
They were great about it. They told me I could work the UK summers and be home for the Aussie summer. Anna and I spoke about it. We agreed it could work.
Being away from the kids can be tough, but if they were in the UK I wouldn't see them all that much more during the season. I'd always be on the road and they'd be busy with their school and their mates. They'll all come over for a few weeks during the school holidays.
The best thing, though, is that when I'm home, I'm home.
I take the kids to school and pick them up. We spend lots of quality time together.
And that's what it's all about, really.
More about: Adelaide Strikers | Australian cricket team | Big Bash League | Coaching | England | Jason Gillespie | T20