THE NBL LOTTERY
People who think they have got the NBL competition worked out at this early stage of the season are kidding themselves. It's a lottery and you can't predict it.
Most of the eight teams have played four or five games – the Adelaide 36ers have played six – and the Perth Wildcats are the only team that hasn't had more than one loss. Everyone else has already had two or three.
I always thought it was going to be this way. I think it's funny when I hear people say this team will run first, or that team will run last. It is shaping up as a very even competition and there is just no way of knowing.
The Kings and Melbourne United are definitely very talented, but there are no easy nights out and teams have to face tough schedules like the one the Bullets have this weekend. At home against Adelaide on Thursday night and back at their court on Sunday.
Injuries and other circumstances will come into it and I can see a situation developing where all eight teams are still fighting for the top four spots with a few rounds to go.
I'm feeling comfortable in my role. So far I haven't shot the ball as well as I have in the past, but I feel like I have contributed a lot in different areas that have influenced the games and that's a big learning curve for me.
Obviously guys like Jerome and Kev liked the ball in their hands at the Kings and I was happy to play off the ball, but now the ball's in my hands so I get to make some plays and create things.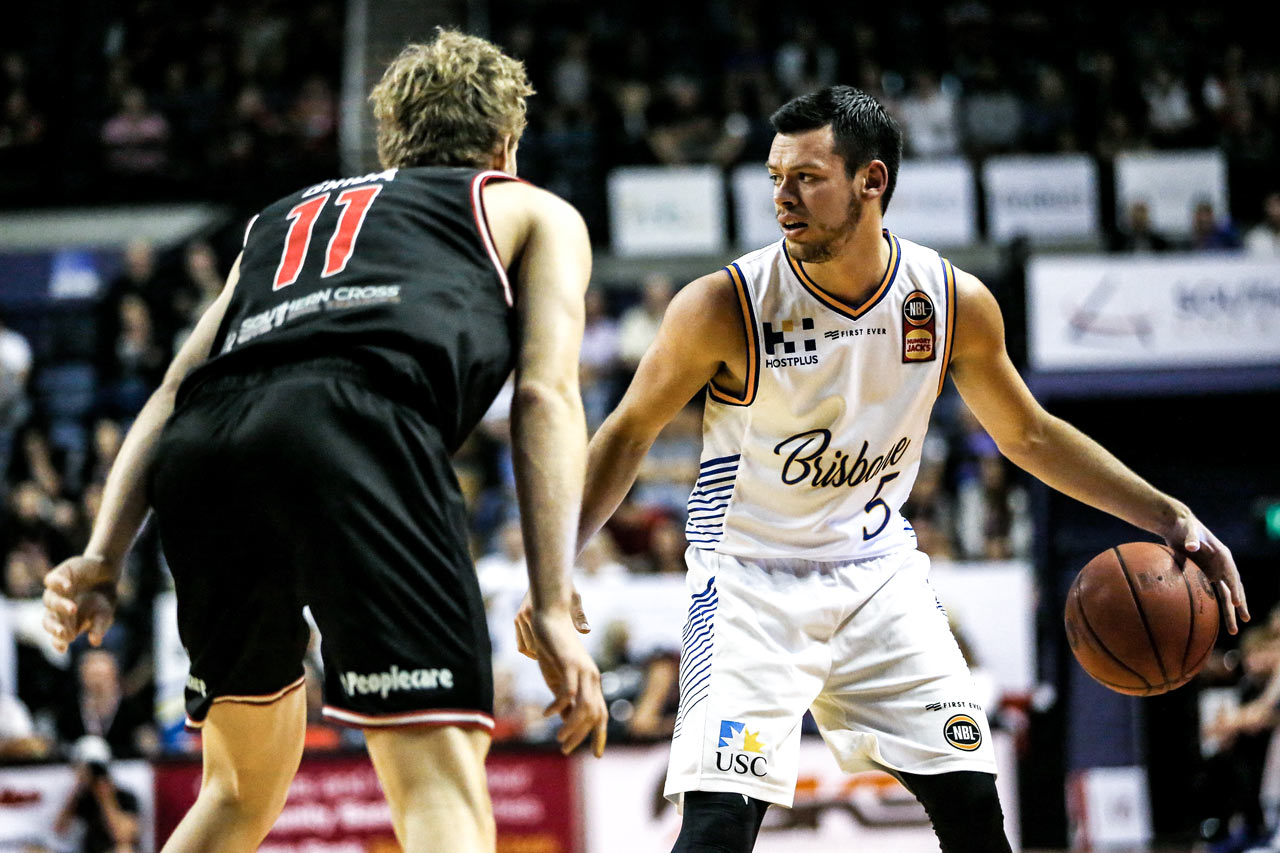 A lot of teams in this league now have import guards and don't go with Aussies. Apart from the Bullets, Perth with Damian Martin and Mitch Norton,  Adelaide with Sobes, are the only teams that go with Aussie point guards.
It's a challenge, but it's fun.
We had some issues with injuries in the pre-season and now Alonso Gee has gone back home to the US which meant we had to go looking for another import or two. But that's life in the NBL. There's always something happening.
Adelaide will be tough. Sobes has been a good player in this league for the last couple of years. He has started to figure it out and his speed and athleticism sets him apart from a number of guys in this league.
He has the ability to get to where he wants to on the floor. And with him playing the point now he has the ball in his hands way more than in the past. Joey Wright's system gives him free rein.
Sobes is going to get his numbers because of his athleticism and talent. It's our job to keep it to a reasonable limit.
What Drej said opened my eyes to how other people see my game and what they thought I could do.
Sobes and myself have one big thing in common in that we are among those NBL players who are trying to survive in the Boomers squad for the World championships and Olympics when all our NBA guys are available.
I won't get preferential treatment because Drej is my club coach as well as Boomers coach, but he's great at what he does and I can't help but benefit from that. It's the same working with Sam McKinnon and CJ Bruton, our assistant coaches here. I know I can learn from them. I'm just going to get better.
There are only a few guys from the NBL who are going to be able to slide in alongside the NBA guys for the big tournaments.
We are all a part of it anyway, because if we don't win the qualifying games the Boomers will not get to play in the World champs or Olympics, but everyone wants to be there at the end.
More about: Andrej Lemanis | Boomers | Brisbane Bullets | NBL | Sydney Kings