Dean Widders - Contributor
Perfect match: The day Sam met Rusty
It's something I always brag about. I tell people my career highlight wasn't something I actually did on the field, it was that I took Sam Burgess to meet Russell Crowe.
I think it was destined to happen anyway. They would have met somehow.
I was playing with Castleford in England and two of my teammates, Chris Feather and Jimmy Evans, had come from Bradford and were really close friends with Sam.
They would always hang out together and that's how I met Sam; through them.
I remember the first time playing against him, he was this big strong boy, very skilful and fast and tough as nails on the footy field.
I'd spoken to Russell about him a few times already, and we knew Manly were really keen on him. Steve Menzies was playing at Bradford, so he was talking to Sam about going to the Sea Eagles and it seemed almost like a done deal.
But Russell, who was over in England shooting Robin Hood at the time, wanted to meet Sam, so we made it happen.
We got into Chris Feather's car, along with Jimmy, Sam and Sam's brother Luke, and drove a couple of hours down to Hertfordshire where Russell was shooting.
On the drive, they were all nervous. They didn't know what to expect. They had a lot of questions about Russell but also about the club and the Souths area.
I love Souths, so of course I was talking them up. But you could see Sam was nervous and the rest of the guys in the car were shitting themselves as well because they were thinking, 'We've never gone to meet a movie star before'.
Everyone was so nervous about meeting Russell but within the first five minutes of the encounter they could see he is a normal guy, loves footy and a yarn. Obviously, he is achieving great things but the way he is, helped relax everyone straightaway.
From where Russell was staying, we walked down these back country roads to a pub in town. I knew, during that walk, that Sam was going to Souths.
They chatted together the whole way into town. It was like a match made in heaven. Russell had this incredible passion for Souths and is really down to earth and, as soon as Sam met him, they connected.
The way Russell treated the rest of the blokes – all important people to Sam – was important too. Chris even ended up coming over and working for Russell later.

Russell wanted to learn all about Sam's family and why he wanted to play footy. He was also telling Sam everything about South Sydney and what they meant to him.
We stayed together all day and into the night, going back to the beautiful country lodge where Russell was staying to have dinner, and we played a few pranks on him.
When he left the room, at one stage, I changed his food order with the waiter. You can just imagine a waiter who has to serve Russell Crowe, making sure he's trying to do everything to perfection.
Then you have me, acting seriously and telling the waiter in an official voice, 'Mr Crowe has requested a change of this meal'. You could see the waiter hesitate, but he must have thought I was Russell's minder, in charge of ordering for him. As the food came out, you could see Russell's face change as he realised what had happened.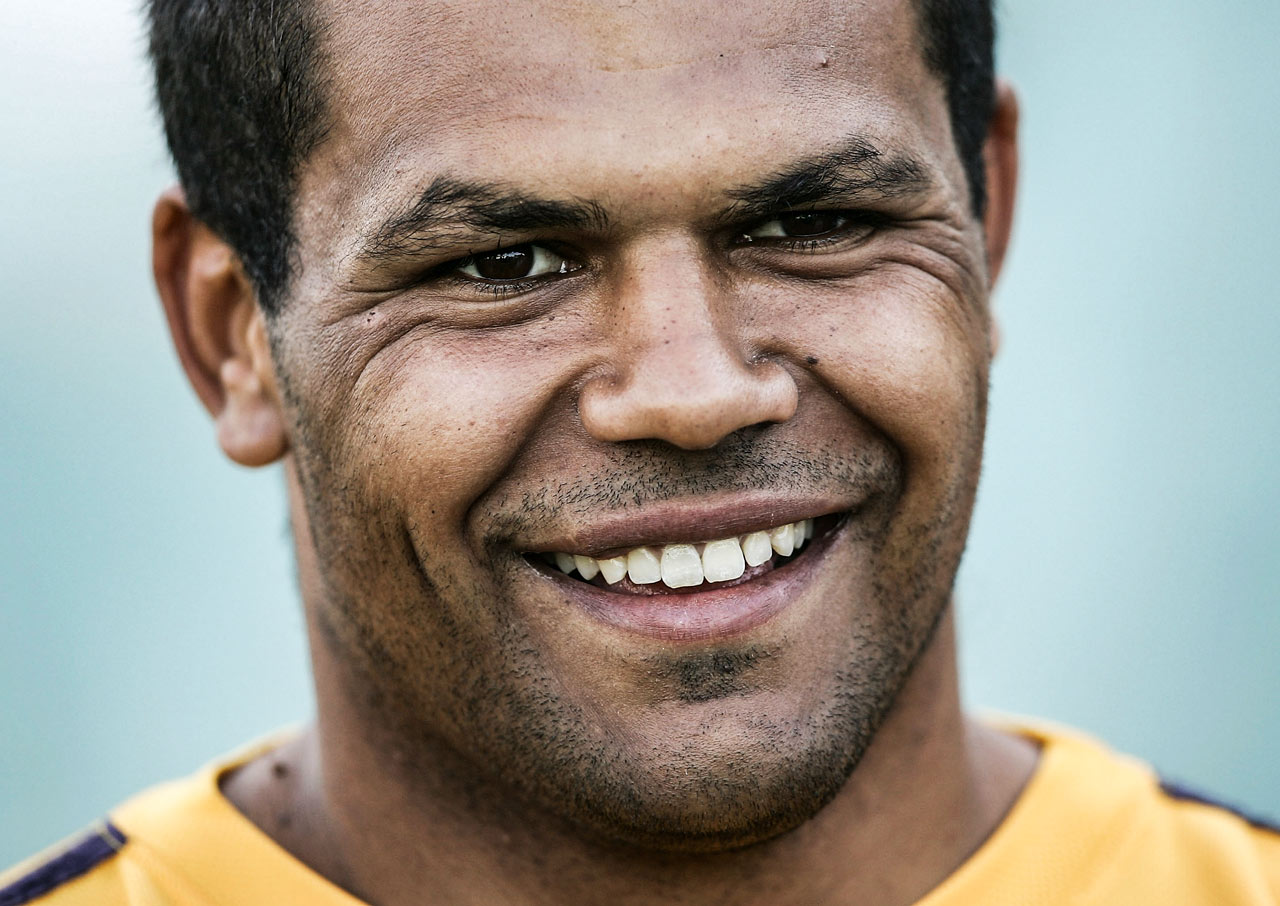 That led us to all talking about the best pranks we'd played and a lot of jokes were told.
Sam got to see how relaxed Russell was around the boys, how much fun he is. I think what Russell saw in Sam was a young person who had aspirations to be the best in the world.
Looking back, it was the greatest time. A lot of joking and fun and laughter, but you could also see the serious side of a coming together of two dreams – one boy with big dreams in rugby league and another guy with his dreams for a club and a community. And they matched together perfectly.
He was extra special
Sam was what South Sydney needed. But you could tell from that first meeting that the two of them needed each as much as the other. They believed in each other's dreams.
Russell desperately wanted Souths to win that premiership, get back to No.1, and Sam was the perfect person to help with that because of the hunger he had at that age and how much he wanted to go to Australia and prove himself and show how good he could become.
I reckon there have never been two people who have met each other at the right time and did so well from what each other's dreams were.
More about: England | England rugby league | Manly Sea Eagles | Retirement | Russell Crowe | Sam Burgess | South Sydney Rabbitohs | Super League