UNDER MORE FATIGUE
If I was offering advice for Cody Walker, it would be 'back your instincts'. He's a brilliant, instinctive player.
Also: hang off Cookie. Damien Cook is a real strength for NSW. The Blues have really got an edge around the middle in terms of leg speed and mobility up the middle of the park.
The go-forward will create opportunities for Cookie and onwards for James Tedesco and Cody to get in around the ruck. At club level, Cody's got a great combination with Cookie and that'll go a long way. 
He knows what he needs to do there. I'd tell him, he doesn't have to change anything. He was picked for the footy he's been playing. Don't do any different.
You can't replicate the bonding you can get over a drink. As much as people say you can, there's no better way to bring players out of their shells, bring out personalities.
The more fatigue comes into it, the more those players can create something. One thing to be aware of is that you're under a lot more fatigue. Origin takes it out of you.
In Origin, there's less stoppages. Every tackle and every run is a little bit harder. It means more than a club game. There's a bit more effort in a carry, the hits are harder. Every play is elevated over 80 minutes. Which means more fatigue.
But then that's the same for everyone. And everyone's physically fit. It's more that they're such big occasions. It's not necessarily through the 80 minutes when you're drained, it's probably across the six weeks.
You have these intense camps, a big build-up, then you go back to your club. There's a comedown as there is after any high. You get up to this big high and there's a comedown. Up and down, up and down. It's like playing three grand finals in six weeks.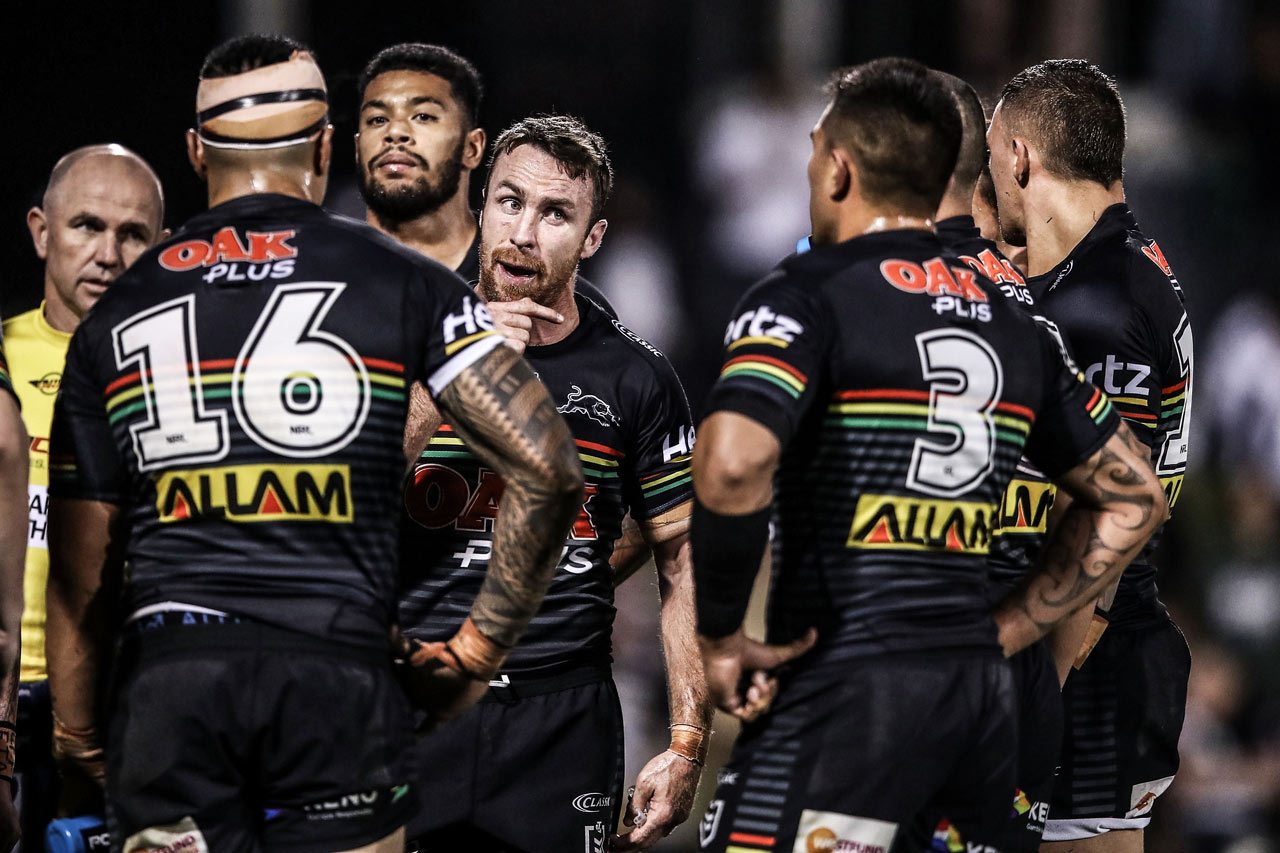 No-One will begrudge them
The boys who'll make a point about not singing the anthem, I respect their opinion. Some things are bigger than football. Blokes aren't doing it if it doesn't mean enough to them.
You can't begrudge anyone for standing up for something they feel strongly about. On those occasions, you get a platform to highlight things that are bigger than football. And if that's how those blokes feel, no-one's going to begrudge them.
The Tip
People ask what it's like not be in Origin this year and, to be honest, it's pretty relaxing! You're not in the midst of a huge build-up to a huge game. I've been kicking back at home. Took the young bloke to Flip Out.
Tonight I'll watch the game at home. It's a late game and a school night. Easiest is just to chill and watch it with the family.
I'm tipping the Blues. Got to be NSW. They'll control the result. It's theirs to lose. There's always that questionmark when it's Queensland at Suncorp. No doubt they'll get the rub of the green. But if NSW play to their potential, they'll win.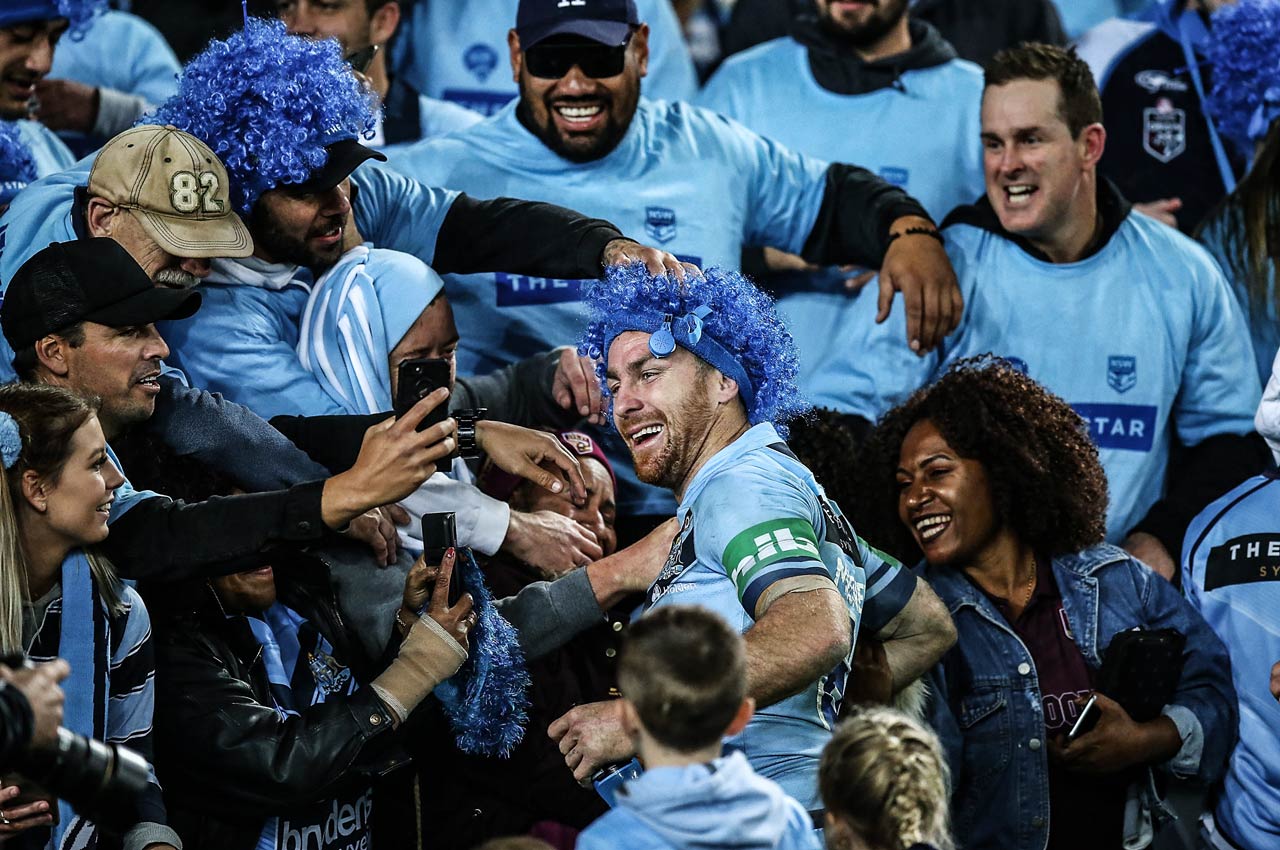 The crowd is a factor. The Queenslanders definitely thrive on it. The penalty count is handy as well. I read an article the other day, the last nine games at Suncorp, the penalty count's been 8-1 Queensland. Just how it is.
There's been games up there we've won well. And other games have been close when there's been a lopsided penalty count. Game three last year it was 9-3. We only lost by six.
That's just what happens up there. You know it's coming. It'll be spoken about. It's out of your control. It's how it is. You've just got to be better than them.
That's not being derogatory about referees. They're humans. And at Suncorp there's 50,000 people making, um, suggestions! It's the same for NSW at Homebush.
It's out of your control. But if you've got enough points, you can take it out of the equation.
FINALS ON OUR MINDS
We've been going well the last couple of weeks. We had some hard times when we couldn't find a win but we've turned it around in the last couple. Hopefully we can get a bit of momentum, stay on track and play finals footy come September.
Ivan Cleary hasn't changed too much. People see him as a pretty calm guy but he was as frustrated as anyone.
Everyone was frustrated. We'd look at the games and the same things were letting us down week after week. That's frustrating. But we persisted and there's been some improvement and hopefully we can develop, improve and be there at semifinal time.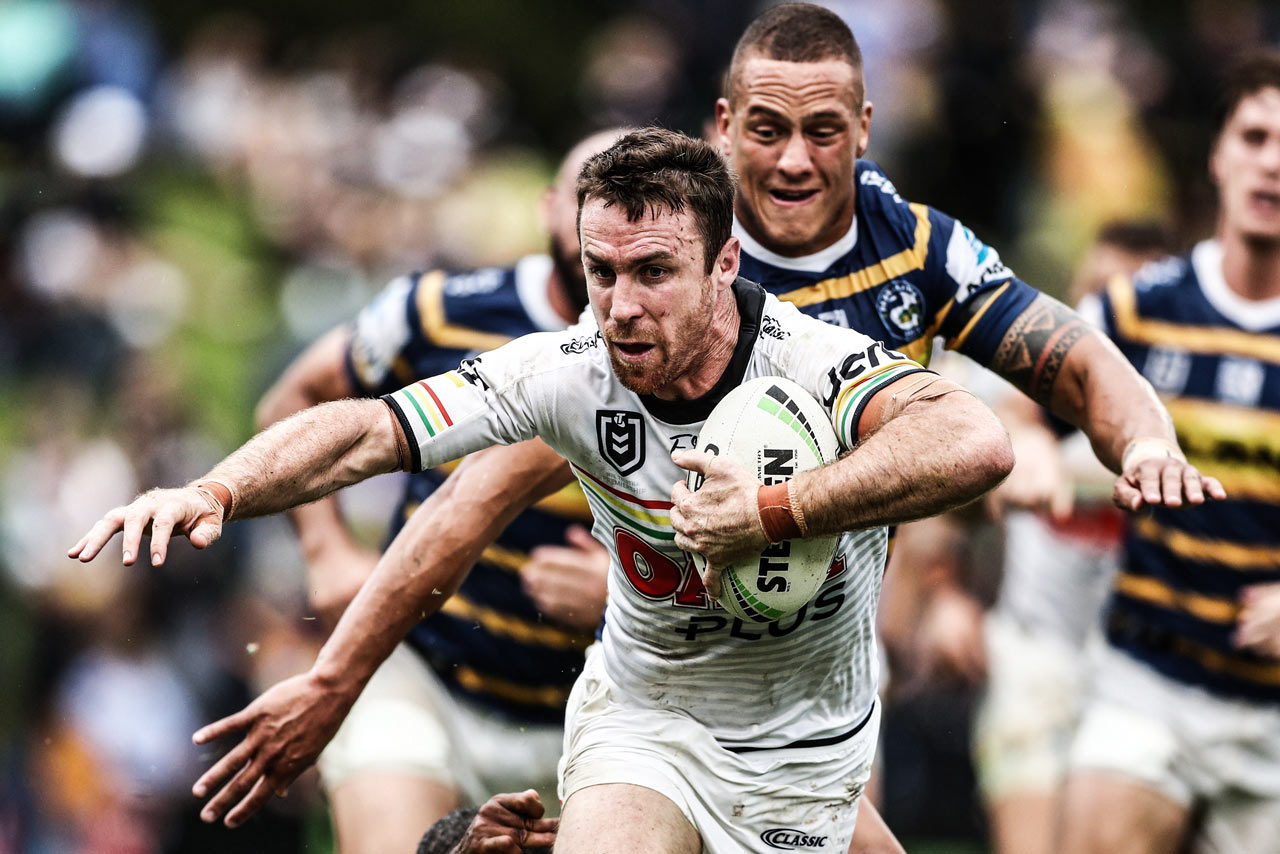 There was a lot of press about Phil Gould moving on but it didn't really affect the players. I don't mean that in a bad way. In terms of day-to-day, he wasn't involved a hell of a lot. He'd sit in on the odd video session, have the odd chat. The day-to-day at training, not a whole lot. 
But when he spoke it was good, a good voice to have around. If anyone wanted to pick his brain about something, he's been around, he was generous with that.
Everyone at the club understands what a good job he's done in turning the club around. But him leaving, that's just pro footy. For players, the movement of management is above our pay grade. Players just play.   
More about: Boyd Cordner | Brad Fittler | Cody Walker | David Klemmer | Ivan Cleary | Nathan Cleary | NSW Blues | Penrith Panthers | Queensland Maroons | State of Origin | Tyson Frizell