A different schedule
Starting a family when you're an athlete can be tricky. But, as a hockey player, there are some unique challenges.
With the start of the new FIH Pro-League this year, there is a different sort of environment that we've got to get used to.
In the eight years I've been involved with the Kookaburras, we've always played tournament-based hockey. We might play six games in 14 days in, for instance, Malaysia, and then come home. Then it might be a Test series against another country in Australia or overseas.
The Pro-League is more of an ongoing international league, where each of the nine countries involved plays each other in home and away games, points are accrued and the goal is to qualify for the grand final, which this year will be played in Amsterdam at the end of June.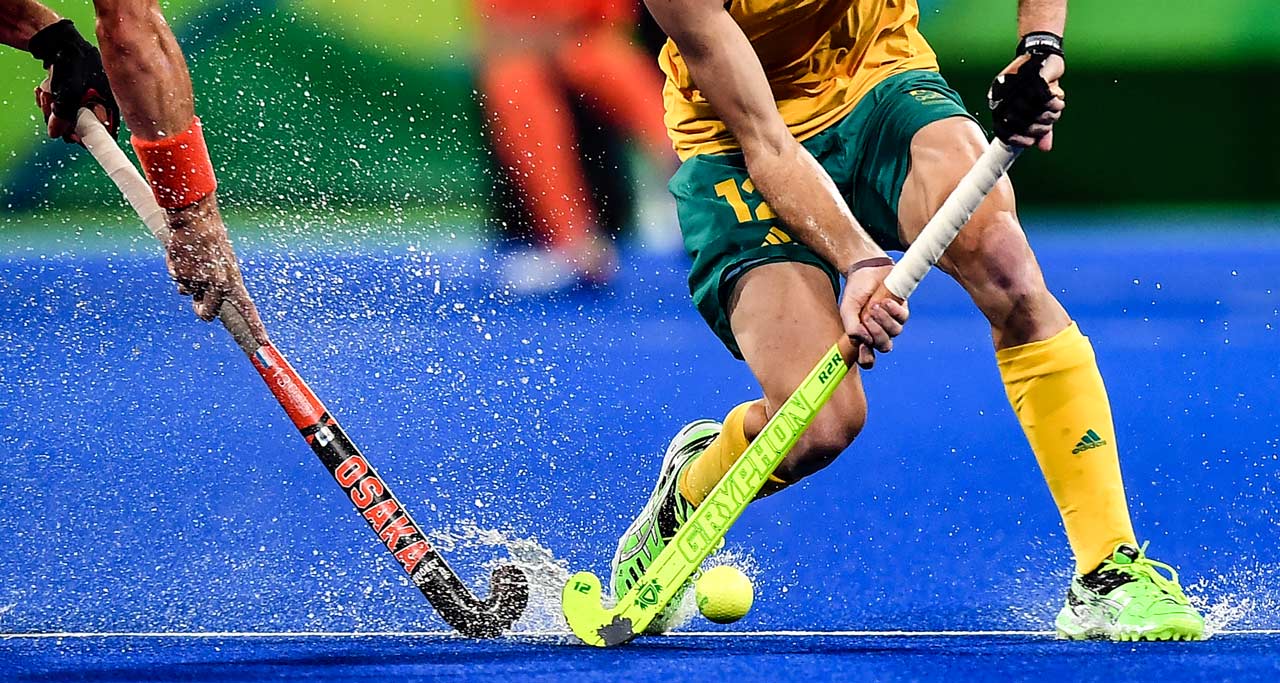 Whereas standalone tournaments appeal to traditionalists, the Pro-League takes the game to various cities, here and overseas, which previously could go a long time without hosting international hockey.
We've just come from Melbourne, where we played the Netherlands and Belgium, we're down in Hobart this weekend and then play in Perth and Sydney. After that, we head to New Zealand, then Argentina and, a short time later, start a six-week tour in Europe.
It's busy but playing five games in five weeks across Australia is something the Kookaburras and Hockeyroos have never experienced and gives us a new level of interaction with fans.
Hopefully it can take off and lead to more kids wanting to play and bring more people into the game. The Pro-League is a six-month competition in which every game counts. There's pay-TV coverage in Australia, which hasn't been the case in the past, and people can keep tabs on how we're going.
Eventually, the hope is that major sponsors will be attracted, which would make life better for everyone involved in the game.
work commitments
While the concept is one I strongly support and have no doubt is good for the game, it does present a bit of a challenge with earning money – a bit of a perennial story in our sport!
The wage from Hockey Australia gets you by with your mortgage and groceries. Not a lot more – and I can tell you, nappies are not cheap!
When you play a sport that doesn't offer much income, you have to be able to work outside the game. I completed my certificate in personal training late last year, so I didn't get much chance to get established with a job. We had the World Cup and my focus was on that.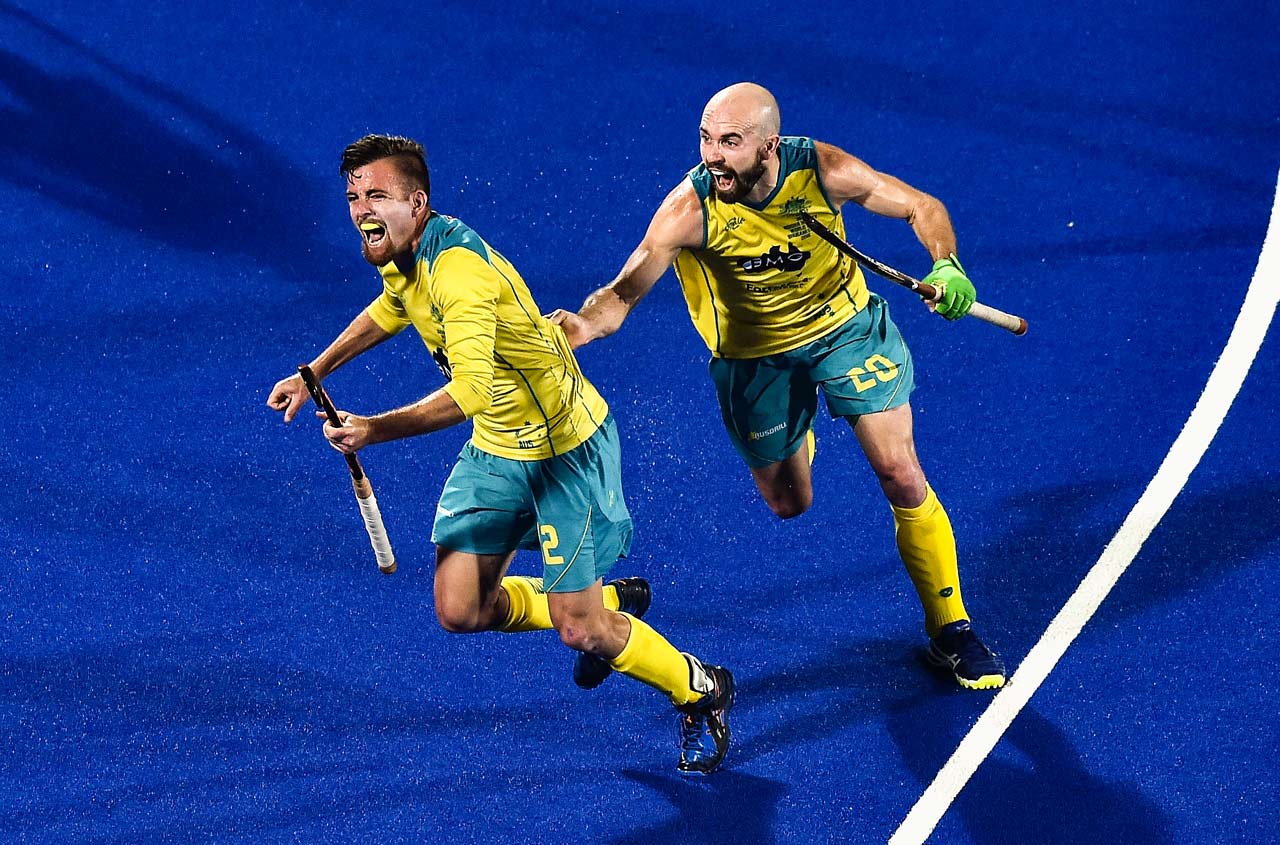 Then, this year, I've been in touch with a few people about work possibilities, but it's a hard conversation to have with employers when you have to explain that you're going to be away so much.
Even when the league is in Australia, it's tricky. If you're playing in another city, you have to leave on a Thursday, train on a Friday and play on Saturday or Sunday. Then you probably won't fly home until late Monday. There aren't many bosses who would accept that. You can't blame them.
The other way hockey players have made ends meet – and will be probably affected by the new Pro-League – is by securing a contract to play overseas. I played in the Hockey India League for three years, which was a pretty big financial gain for Sam and me. That pattern of playing for Australia and having stints playing overseas is a bit up in the air now.
Playing professional sport as a new father can be hard, but it makes you think more deeply about why you're out there.
There is discussion about the India League being moved to the back-end of the year to accommodate the Pro-League. But, with Europe, their competitions are in the middle of the Pro-League.
What that means is, if any Australian wanted to play in Belgium, for instance, where there is decent money to be made, you'd have to give up your spot in the national team. It's a huge decision to think about. That window to play in Europe, with the Pro-League, is probably closing.
Felix in the crowd
The Pro-League is going to be awesome, but it will mean plenty of time away from home over the next few months.
I'd love for Sam and Felix to come around Australia or over to Europe to watch me play. It would be beautiful to have them there and would mean I could help Sam with looking after Felix.
But, financially, there's no way we can do it. It doesn't even come into our mind. Sam will stay at home in Perth with our son. Fortunately, I'll get to see him on FaceTime, but that's about all I can offer.
Playing professional sport as a new father can be hard, but it makes you think more deeply about why you're out there. We had a bad result last weekend against Belgium. They really taught us a lesson. But it was the first time Felix had come to see me play.
I went over after the match, saw him smile and look at me, just looked at his little face and I couldn't wipe the smile off mine. It's what life is about.
More about: Hockey World Cup | Hockeyroos | Kookaburras | New Zealand