SCARIEST PART WAS yet tO COME
Not much happened until a few days later, when Andy and I were summoned to the ZCU offices. We were grilled by the media manager and by the CEO again. I'm sure political pressure was brought to bear on them.
The consequence of that was I was dropped from the side, though still in the squad. Andy kept getting picked because most of the white players had said if they dropped Andy, they wouldn't play.
The ZCU started getting mad at me. They told us not to wear black armbands. I wore red armbands. They told me to take those off, too. It all got pretty ugly. I started getting death threats. It really was a pretty scary time.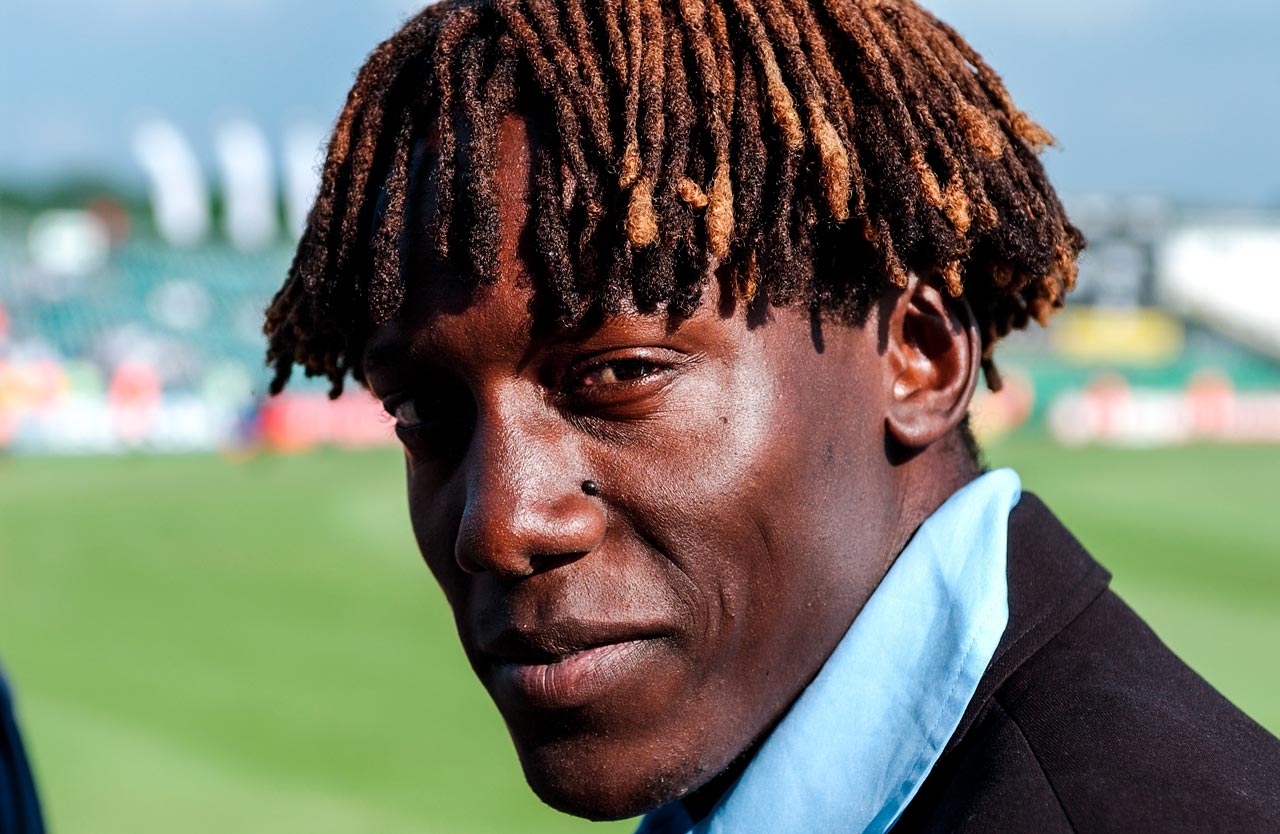 In the end, possibly the reason I'm still alive today is the weather. We were faced with the prospect of drawing or beating Pakistan in our last group game to progress to the tournament's second phase, the Super Sixes, which would be held entirely in South Africa.
If we made it, I'd be getting out of Zimbabwe.
It was looking bleak, in more ways than one, when Pakistan flew to 3-73 off 14 overs. There was no way we were going to beat them. They had Wasim Akram, Waqar Younis, Shoaib Akhtar – and that's just the bowlers.
But then – it rained. And it kept raining. The match was called off, and with no reserve day, we were off to South Africa.
Once we got there, my girlfriend in Zimbabwe broke off our relationship. I now had absolutely no reason to return.
Yet the scariest part was to come.
We lost our first two Super Sixes games (I played in the second one), and were out of the running by our third and last match, against Sri Lanka in Port Elizabeth.
During the game, we noticed what we thought were police officers from Zimbabwe, sitting in a VIP box. Our security men then confirmed this was the case. We concluded they were probably there to escort myself and Andy Flower back to Zimbabwe and into the fire.
The match ended (we lost), and I quickly released a statement saying I'd retired from international cricket, while reiterating I was standing by my protest. Team officials then said I couldn't ride on the team bus, though Andy could.
I was out on my own. Thankfully, I hitched a ride to the hotel with our security guys.

I had a nervous couple of days before flying with the squad to Johannesburg (after making my own way to the airport). From there, I left the team and went into exile – quite sad that only two guys, Douglas Hondo and Tatenda Taibu – bothered to say goodbye.
I'd arranged for friends in Jo'burg to pick me up from the airport and I stayed with them for about a month, still a bit worried that the Zimbabwe police might be after me.
Finally, I was given an air ticket to London by a wonderful American man who'd heard my story and who fortunately owned an airline.
In England, I worked in TV and radio commentary and worked and played for the renowned cricket entertainment club, the Lashings International XI, and did some after-dinner speaking/singing engagements.
I became reacquainted with an Australian girl named Tara Reed, who I'd met while having my bowling action corrected by Dennis Lillee in Adelaide years earlier. After a few more years in London, we moved to Adelaide in 2016.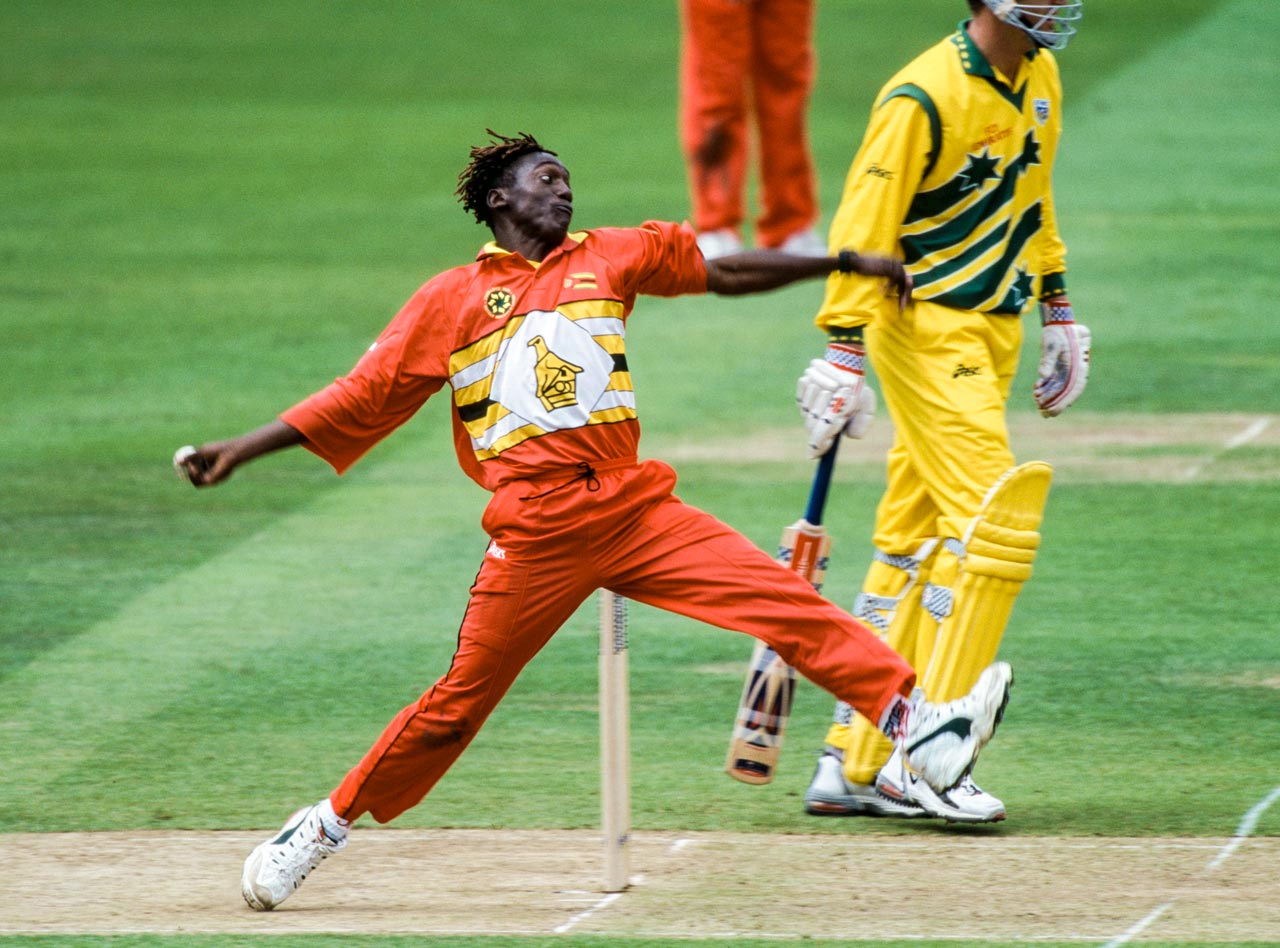 MY OPTIMISM IS GUARDED
Some things have changed in Zimbabwe. It's sad that they're not in the current World Cup, but they couldn't beat some other minnows to get in, so that is probably fair enough.
Mugabe has gone, which is good, but my optimism is guarded. Just because he's gone doesn't mean the whole system has changed and that it's suddenly better for the people.
I hope the country gets good governance before it reaches a point of no return. But I really don't know what its future holds.
As for our protest: did it achieve anything? It's very hard to gauge how much impact a protest makes, but I do hope it shone a light on the very bleak situation in Zimbabwe. It certainly made headlines and so probably raised awareness.
Did it help increase pressure from the outside for change in Zimbabwe? Well, it certainly didn't hurt.
The ZCU started getting mad at me. They told us not to wear black armbands. I wore red armbands. They told me to take those off, too. It all got pretty ugly. I started getting death threats.
What I do know, as a man of faith, is that thankfully the divine plan for my life prevailed and the rain came that day in Bulawayo. I know my life would not be anywhere near as comfortable as it is now had that not happened – if indeed I had a life to live.
I may have been out of Zimbabwe for 16 years, but it still retains a special place in my heart and my love for that land is undiminished.
Having written a patriotic song (called 'Our Zimbabwe'), lived with its wonderful people, animals, and in its beautiful climate, I still consider myself a proud Zimbabwean, even if my citizenship has changed to British.
I am grateful Zimbabwe allowed me to develop into the man I am today and I do hold out hope that it will return to its glory days.
Nowadays, I'm a very happy ex-cricketer indeed. I'm getting into film-making, I paint a bit, I love my fishing, have just about got my head around AFL (Go Crows!) and I keep busy with some charity work, such as speaking and singing.
Most of all, I'm a very proud dad of our two girls, aged eight and six.
They used to always tell me to stop singing! But now, after my appearance on The Voice, they say they want to sing like Daddy. I hope I can continue to make them proud of me.
More about: Adelaide Crows | Cricket World Cup | Resilience | Test cricket