From death threats to The Voice
I guess there have been three major moments in my life in which I've felt utterly exposed, completely in the spotlight, and, yes, very nervous. Two of them felt quite similar.
Walking out to sing in my live audition for The Voice did feel akin to standing at the top of my run-up before my first ball in Test cricket, as an 18-year-old, for Zimbabwe against Pakistan, on February 1, 1995.
That day in Harare, I took a deep breath, ran in and let the ball go … and watched, horrified, as it went for four wides, down the leg side.
Thankfully, I recovered quickly, taking a wicket two balls later. I combined with Andy Flower (a hint of things to come), with my captain taking the catch to remove Saeed Anwar.
The debut was eventful, to say the least. We won by an innings to record Zimbabwe's first-ever Test victory. And after my mixed bag of a first over, I ended up being called for an illegal action and got sidelined by an injury which restricted me to just 10 overs in the match.
Suffice to say that walking out to sing on national TV, I was very, very keen not to start on a bum note like I did in my Test career.
At least this time I was a more seasoned 42-year-old, but if that Test debut was a whirlwind, then The Voice was a bit of a blur. My performance seemed to fly by.
The first thing that hits you is that it's quite cold (the Sydney studio being air-conditioned) and dark. The dim lighting looks spectacular on TV, but it's something to get used to when you're there.
Still, I came out, had a good lookaround for about 10 seconds, took another deep breath, and away I went, singing one of my favourite songs, Anthony Warlow's This Is The Moment.
If I can equate my singing voice to a cricket ball, this time it came out alright. I think on my second line the crowd started cheering, which gives you a pick-up.
And then when Delta Goodrem became the first judge to turn around after about 30 seconds, it felt wonderful.
When you've got a chair it's a bit like getting that first wicket: you can relax and enjoy it. Then Boy George turned around – a man I used to listen to as a boy! – and then Kelly Rowland at the end, whose team I chose to join.
There are similarities and differences about those two events. In 1995, I was growing used to some scrutiny.
I was Zimbabwe's first black Test player, so there'd been some media attention, which I became used to. But for The Voice I'm a nobody! I'm now a stay-at-home dad in Adelaide and with my cricket career now ancient history, I've gone into the shadows.
It took me a while to respond to the encouragement of a few people to apply for an audition, probably because I didn't have the self-belief I had as a young cricketer. Now I'm through to the knockout stage (on Channel 9 from June 10), it's a great confidence boost.
It feels like a great competition. Unlike most venues you'll play in as an international cricketer, the crowd, or rather the audience, is on your side (they don't clap if you get hit for a four!). I'm very excited.
I've had an amazing reaction to my appearance, getting messages and tweets from all over the world. And, of course, I hope to go as far as I can.
What people might not realise, though, is that singing isn't new to me. In fact, nearing the end of high school I was offered a scholarship, in England, at the London Academy of Music and Dramatic Art.
I chose cricket, partly because my singing coach told me a tenor's voice doesn't really settle until you're 40 anyway. So I could have my go at cricket and maybe pursue singing after I retired.
What I didn't know was retirement would be forced upon me far sooner than I expected.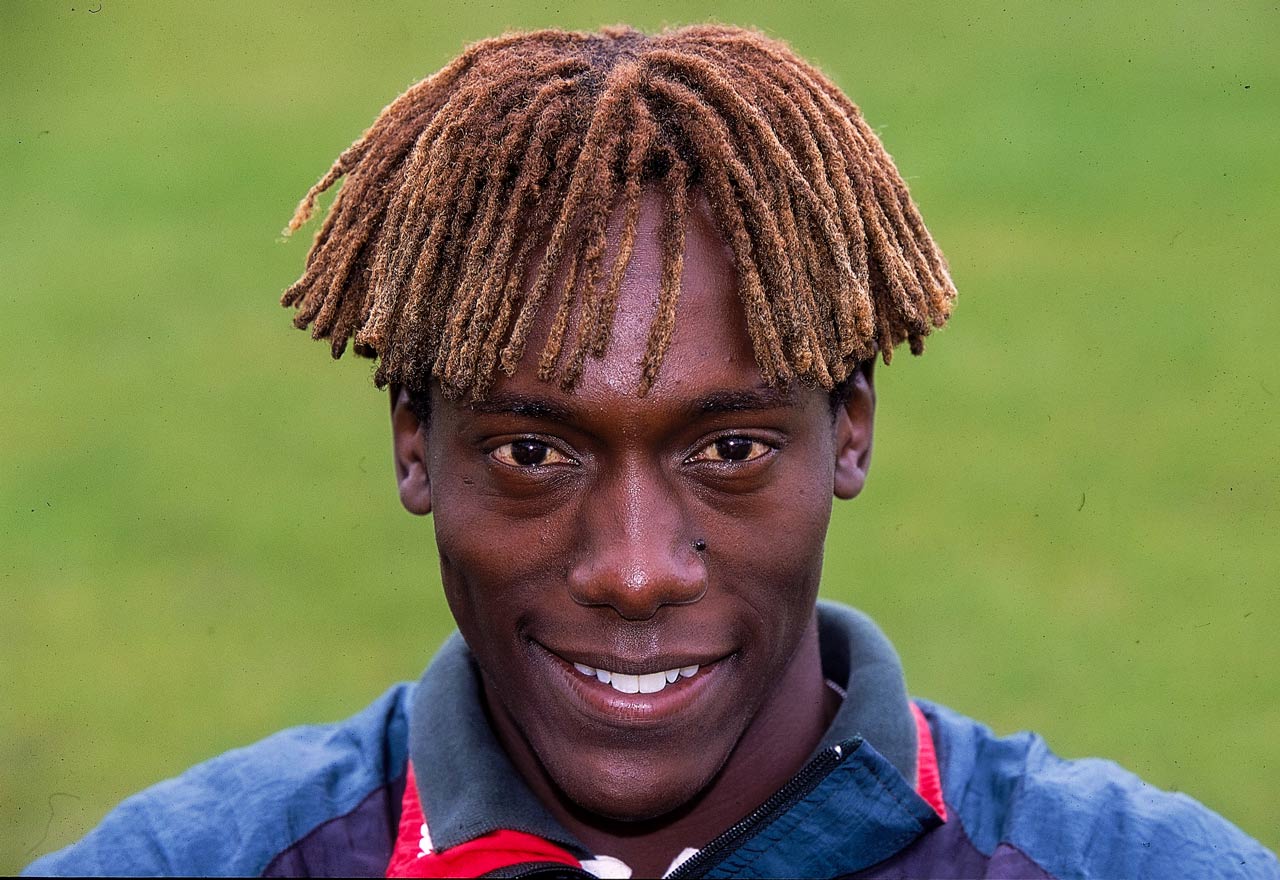 WEARING BLACK ARMBANDS
Which brings me to that third big "utterly exposed" moment, for which I'm possibly best known.
That Test debut and The Voice were nerve-wracking, but at least I knew I could bowl and I could sing. But what's to be expected when you stand up to a dictator? That was a different kind of nervousness, and a plunging into the unknown, altogether.
I speak of course about the day Andy Flower and I formed a different sort of partnership, wearing black armbands for our first match of the 2003 World Cup, after releasing a statement saying we were mourning the death of democracy in Zimbabwe.
Our protest, at our match against Namibia in the Zimbabwean capital Harare, created headlines around the world.
The Mugabe regime was ruthless. It had been known to torture, mistreat, falsely accuse and even kill off their opponents. It was no small thing that we were doing.
It came months after Robert Mugabe was 're-elected' as president, yet again, in an election deeply questioned by the international community.
It was in the era of Mugabe-sanctioned violent invasions of white-owned farms in our country. And a week before the World Cup, Zimbabwe's opposition leader Morgan Tsvangirai had gone on trial, for supposed treason.
There were two odd factors about our protest. I wasn't even meant to be in Zimbabwe's World Cup squad. A shortlist of 24 players had been announced late in 2002 and I was left out. It was only after I took 6-28 against Kenya in mid-December that I was added to the squad.
And, to be honest, while we stood together in our protest, Andy and I had not seen eye-to-eye for a couple of years. There'd been animosity between myself and some of the white players and we'd had a falling out.
Still, he came to me for a chat during our preparations for the World Cup. He'd been approached by another man who'd told him, 'You shouldn't be playing in the World Cup as if everything is normal in Zimbabwe. You're actually endorsing the government if you do.'
Andy started thinking about a protest. I told him I'd been thinking along those lines myself. For years I'd struggled with Mugabe's human rights abuses, his excesses and corruption, and many things that bother me about Zimbabwe to this day.
What Mugabe was doing was completely beyond the pale. It needed challenging and standing up to.
To be honest, I'd met Mugabe twice as a younger player and thought it was an honour to meet the leader of our country.
But over the years, travelling abroad and being able to read more and more things on the internet, which you couldn't read in Zimbabwean papers, had opened my eyes.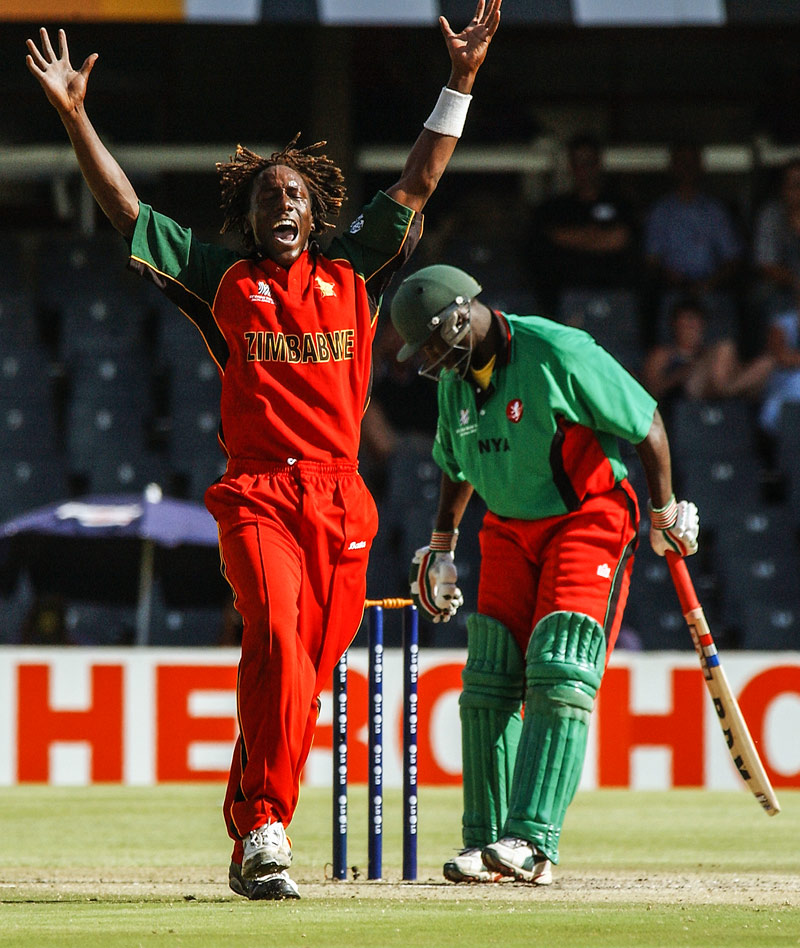 Andy and I spoke with lots of people about the pros and cons. There was a long list of consequences people advised could happen to us: losing our careers, exile, and, yes, death.
The Mugabe regime was ruthless. It had been known to torture, mistreat, falsely accuse and even kill off their opponents. It was no small thing that we were doing.
Andy approached me as the senior black player among four. He was thinking of having the whole team boycott the match. But I thought it'd be impossible to get all the players of colour on board. It would also be unfair.
Our wicketkeeper, Tatenda Taibu, for example, was only 19. It would ruin his career. Furthermore, there'd always be allegations that some players were coerced.
A boycott – either a forfeit, or replacement by a second-string side – would also potentially ruin the tournament for Zimbabwe and for the major hosts, South Africa. At least a protest would be non-disruptive, visible throughout the match, so hopefully more powerful than all of us not turning up to play.
So it was my idea to not have the whole team. We then considered having two senior black players and two senior white players. Ultimately, we agreed having just two of us make a stand was a more powerful statement.
And then it happened.

We waited for the toss – because the teams can't be changed after that. We asked English journalist Geoffrey Dean to distribute our statements – which I'd printed on my own laser printer the night before – around the press box.
Andy told the team what we were doing and left the statement in the dressing room for anyone who wanted to read it.
No-one had had a clue this was going to happen. I don't think our coach, Australia's Geoff Marsh, was too impressed. I think he just wanted us to play a game of cricket.
Of course, a bit of hell broke loose. We batted first. Andy wore his black armband while making 39 (out of 2-340 against the outclassed Namibians). I was photographed wearing my armband on the balcony.
At lunch, Vince Hogg, the CEO of the Zimbabwe Cricket Union, called Andy and me into a room downstairs in the pavilion. We knew we were facing the firing squad.
He said, 'You guys have got to recant the statement. You've got to disown it. You can't do this.'
No doubt Vince just wanted a smoothly-flowing World Cup. But we were sticking to our guns. I said, 'Vince, we've done it. We're not taking it back.'
We went back, finished our lunch, then went out and fielded, with Andy and I still wearing our armbands. I bowled three overs out of 25 before rain brought a premature close, giving us an easy win.
More about: Adelaide Crows | Cricket World Cup | Resilience | Test cricket