OFF THE RAILS
My brother, being the only constant person around, became my role model. But he was only five years older than me and still needed guidance himself. He got into dealing drugs, he had money, dressed well and I thought he was pretty cool.
With no one really looking after me, I was able to stay home from school when I felt like it and started dabbling in drugs and alcohol, which moved on to anti-social behaviour. I was tall, hanging out with older guys and started going to nightclubs from about 16 years old.
I remember going out when Mum was home and ending up sleeping in train stations or school ovals because I didn't want her to find out what I'd been up to.
When she was away, my brother would have all his mates come over. All sorts of stuff went on. The day before she'd come back, there would be a massive clean-up. I was part of it all. I was pretty impressionable.
I'm not proud of my behaviour back then, but it's shaped me as an individual and shaped my values today.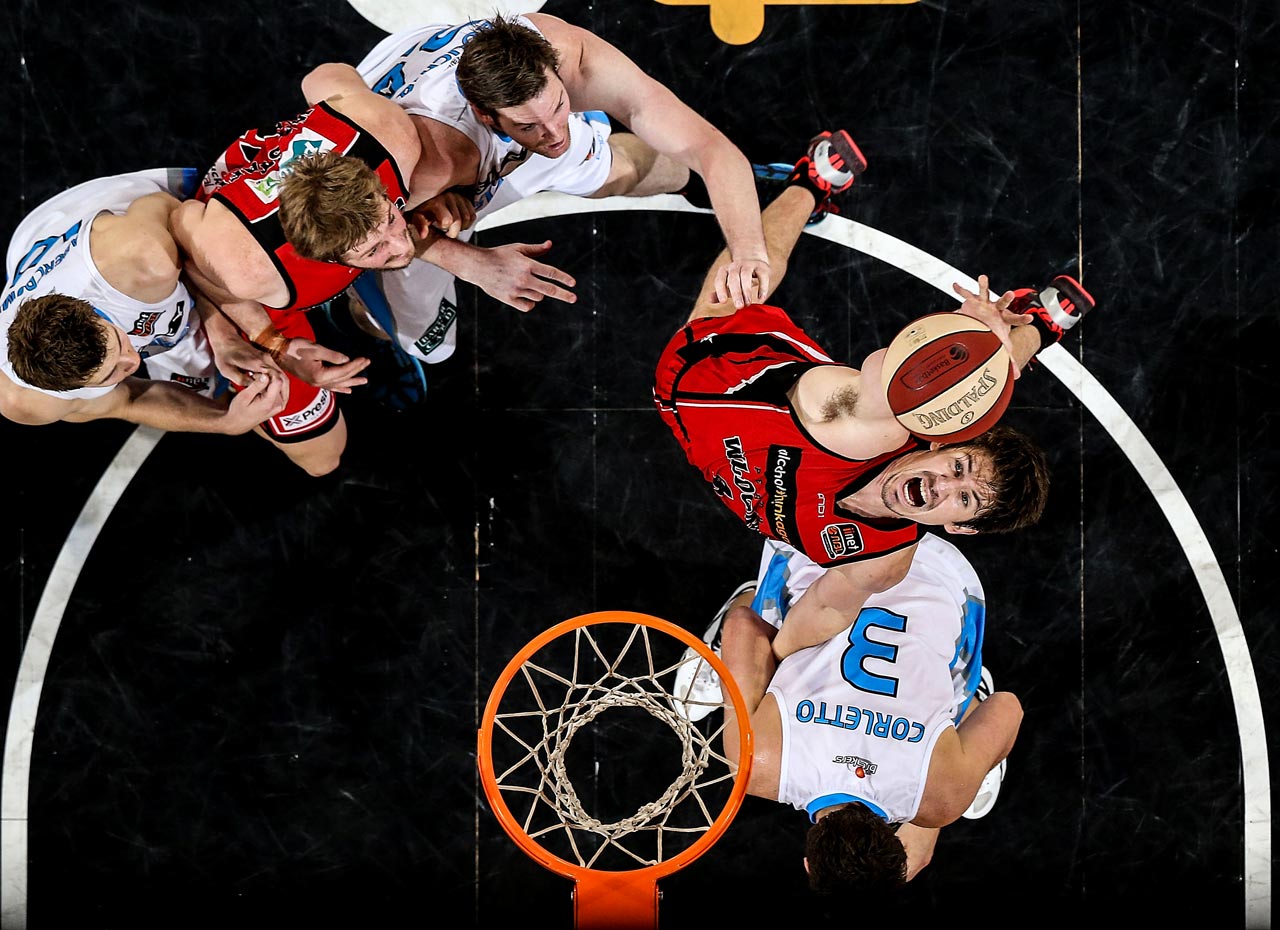 UNDER HIS WING
I was very fortunate to have basketball. If I didn't go in that direction, I don't know where I'd be.
My brother was way more talented than me, taller, more athletic and skilful, but unfortunately a lack of guidance meant he never got onto the right track. I knew the direction I was going wasn't good and, thankfully, I was able to change it.
It's transferred on to the court. I'm not the most talented player on the roster but I am the hardest working – and I've always played with a lot of heart and emotion. It's how I got out of my situation when I was younger. I've had to work hard for everything I've got.
I'm not proud of my behaviour back then, but it's shaped me as an individual and shaped my values today.
I had a PE teacher at school who became my first basketball coach. PE was my favourite subject because I was good at it. But I was falling asleep in class, not paying attention and behaving poorly. He knew I was talented but could tell something was wrong.
He came to me one day and said, 'What you're doing is not right. You need structure in your life'. He asked what my ambitions were and I told him I'd like to play in the NBA, just like any kid who likes basketball.
He said, 'OK, if you want to play in the NBA, you need to play well at school and get yourself into the state team'. He went on from there and gave me some realistic goals as a way of providing a pathway.
He said you have to do well in your studies or you don't get to that sort of level. We started using basketball as my motivation to get things on track. He really took me under his wing.
I remember going to a state trial when I was about 14 and one of the coaches telling me I shouldn't bother coming back, that I wasn't good enough. I didn't have a dad to go home to and talk about it.
All I had was my goals and a hard work ethic to try to reach them. I kept what my teacher had said in mind, stayed determined and kept fighting to get better. That PE teacher changed my life.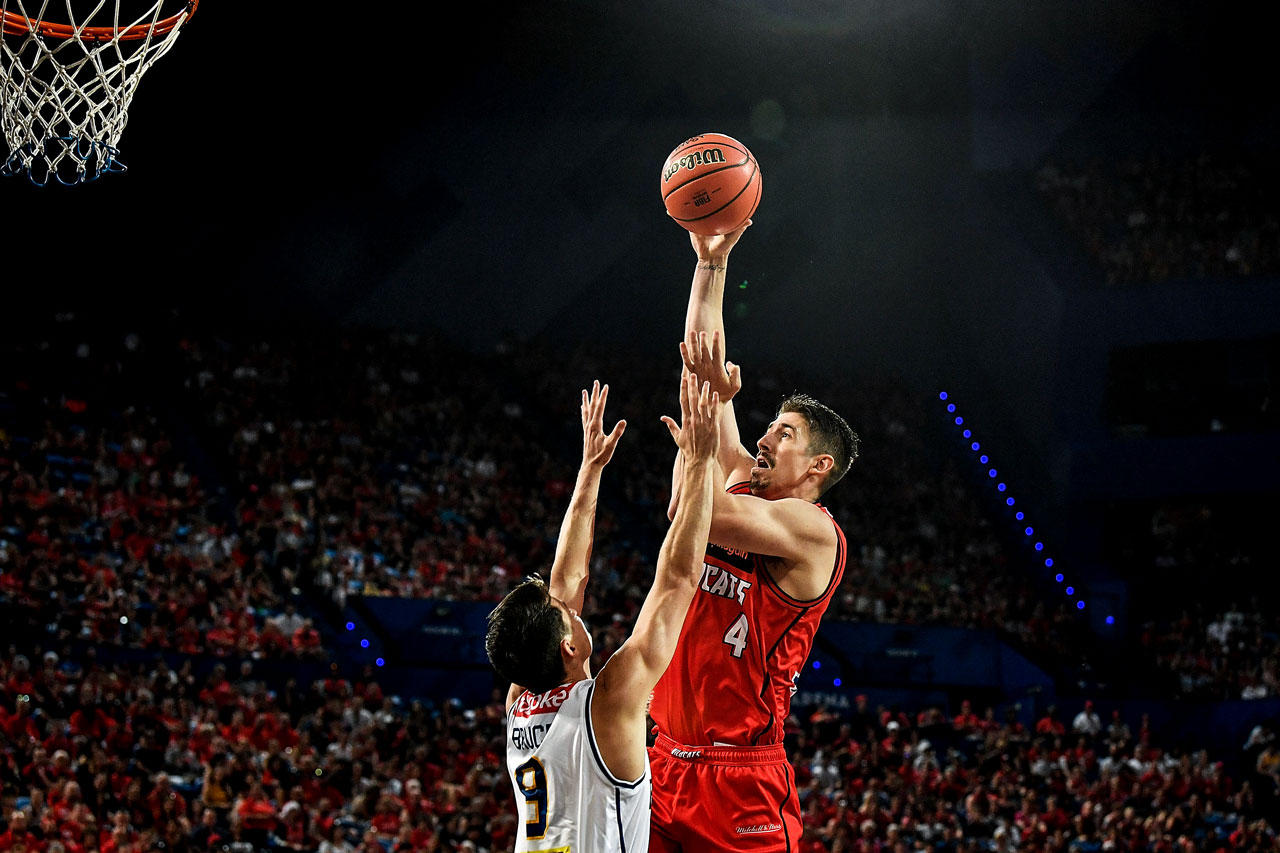 MY OPPORTUNITY
My very first salary as a development player at the Wildcats was $5000. My payslip worked out to be $2.30 an hour, or something like that. I was straight out of college, about 23 years old. The low money meant I had to work and I decided I wanted to do something that was meaningful.
Each day I'd do what I had to at the club, finish around 1.30pm and then head to a youth centre and work with the kids until about 7pm. On other days, I'd work at Wheelchair Sports WA. These jobs put me in touch with people who had less opportunity than I had.
Over my first couple of years as a fulltime player, I still worked other jobs because I didn't know how long things would last. I remember getting on Seek and going to a couple of interviews when I thought I could be cut from the Wildcats program. Thankfully, I was lucky enough to stay and play over 200 games.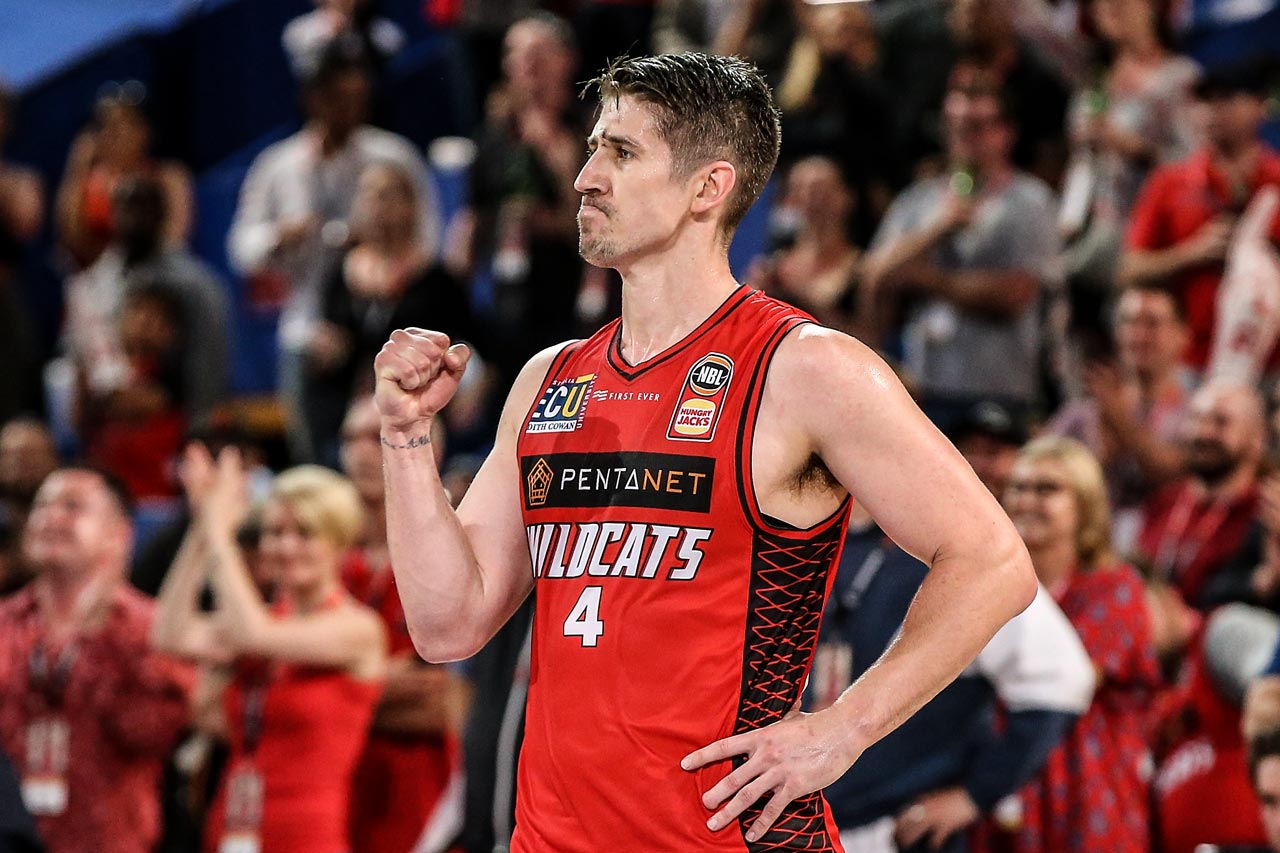 Throughout my decade at the Wildcats, I've embraced my role and the importance of every individual's role. Some might be more prestigious. Others might mean doing more dirty work. I know my game hasn't been visually enticing, that at times I haven't registered on the scoresheet. But, ultimately, team success has always been the goal. It's what's really mattered.
It's a dynamic that transcends the locker room. It happens in a lot of families, too. Mothers tend to hold a family together, but don't get the glory.
If you respect the way the game is played, you'll respect your team and won't play as an individual. The two go hand-in-hand. Teamwork is the ultimate goal. Basketball is intricate, the work done behind the scenes, the sense of respect you gain for your peers – it creates a feeling that's hard to explain.
I relish the position I'm in now, knowing how hard I worked to get there. But the other side has been keeping an appreciation that it could end any time and I should use my position to impact the community the best way possible. It's a message I've passed on to younger guys at the club at every opportunity.
As professional athletes – and I'm guilty of this too – we can be a bit precious. I'd complain sometimes if I had the wrong shoes, or whatever. But, seeing what I've seen up in the Kimberley, for instance, has given me a different perspective.
You can win championships and all that. It's a nice legacy. But, probably because of my experiences growing up and the way I've approached things since basketball gave me a way out, I've come to place a bit more value on having helped change a person's thought pattern or direction.
By being an advocate for mental health, I've heard from people I'd never met, who otherwise might never have opened up. I've been on the road at times, seen a notification on my phone with a message saying something like, 'Can we talk?'
It sets off alarm bells and can be stressful. I've had people tell me they're considering taking their own life. But, by them reaching out, I've been able to speak to them, settle them down and refer them to service providers or crisis help. At other times, I've notified emergency services. It's huge to be able to help people in that situation in some way.
Closer to home, I've loved having my kids watch me play. If through basketball and beyond I can give them a positive example to follow as they start their journeys in life, I think that's a legacy I'll be very proud of.
More about: Indigenous Australians | Mental health | NBA | NBL | Perth Wildcats | Resilience