BEST THING THAT HAPPENED
The strange thing is that a lot of good came from England winning that Test and the Ashes. The 2005 series energised the whole game. In a strange way, it was the best thing to happen in Australia.
Don't get me wrong, if I could go back in time I would still want those three runs to win, but I have to acknowledge that a lot of good things happened because we failed.
I had been expected to miss the third Test with it coming just four days after Edgbaston, but Errol worked his magic to allow me to throw away my crutches.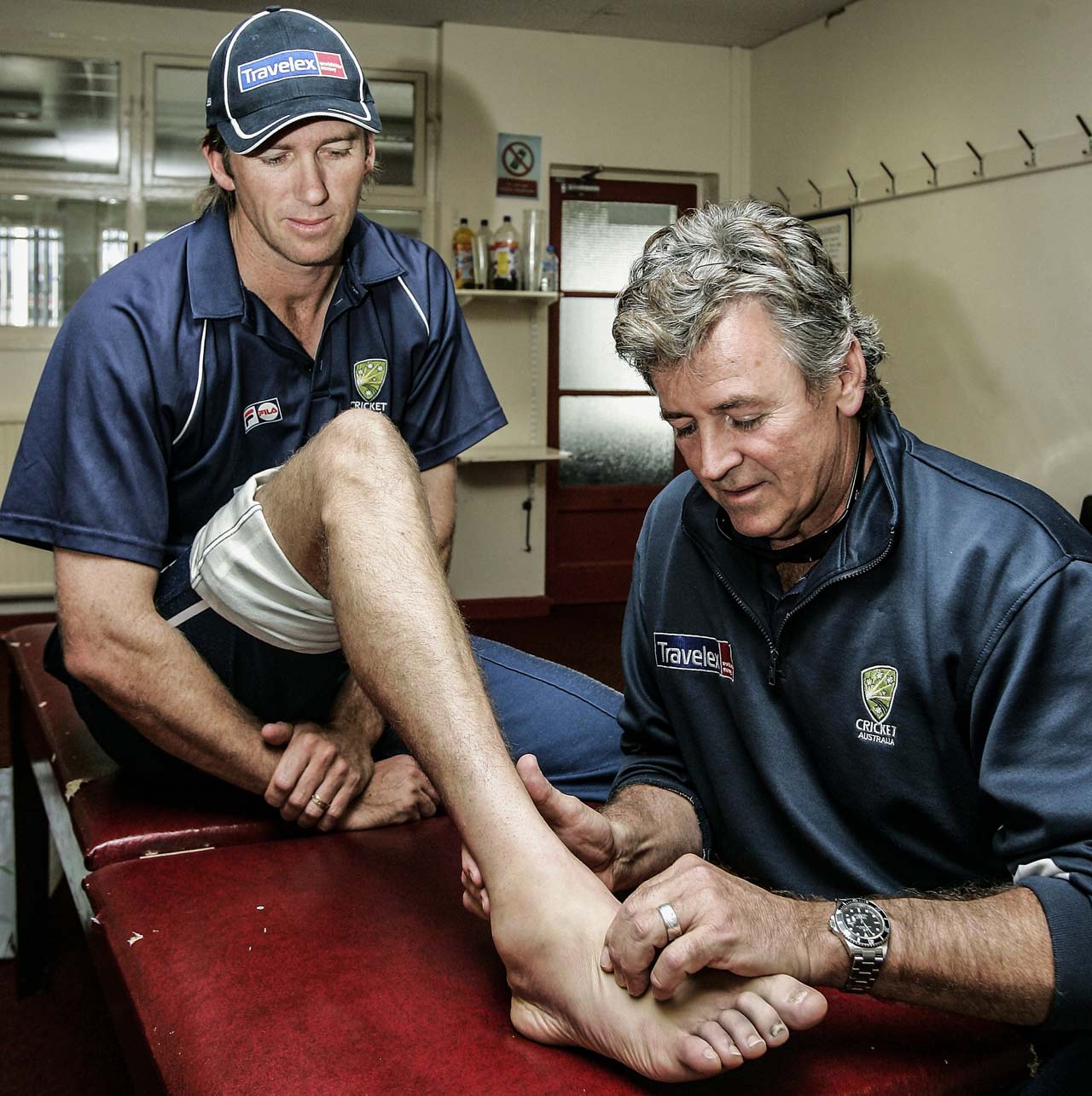 I played with some strapping on my ankle, which proves you don't need that many ligaments.
I was probably a bit undercooked. I finished with figures of 0-86 in the first innings as England made 444 and they were on top throughout the next three days. By the start of the final day, we had been set a target of 423.
It was going to be another nervy climax. From the first ball, our dressing room was quiet and tense. Everyone sat in their lucky seats and only moved for a toilet break.
As our wickets fell throughout the day, one constant remained, our captain Ricky Ponting, who played probably the greatest innings of his career.
He was so brave, defended when he had to, but still played his shots. With 25 balls remaining and with Ricky on 156, we began to breathe a bit easier.
But at that moment he nicked a chance from Harmy to Jones and we were back into despair.

I had little chance to dwell on it as I passed him and walked down the steps to face the last 24 balls. My task was simple: don't get out.
I was prepared to take some balls on the body and block them out. Was I nervous? Not at all. It was a relief to escape the cloying tension of the dressing room. I was now in control out here.
At the start of the final over, Stuart MacGill came out to the middle with the instruction to bat two metres out of the crease to take away the chance of being out lbw. I blocked two balls and then scored from the third. As I passed Brett Lee, I knew I had played my last part in this Test.
As Brett tucked the last ball down to the fine leg boundary, he and I hugged each other. We looked up at the balcony where the rest of the guys were going mad.
Celebrating a draw with such fervour was mocked and the England guys said it proved we were feeling the pressure. We happy because we had survived a position we had never been in before: batting all day to draw a Test.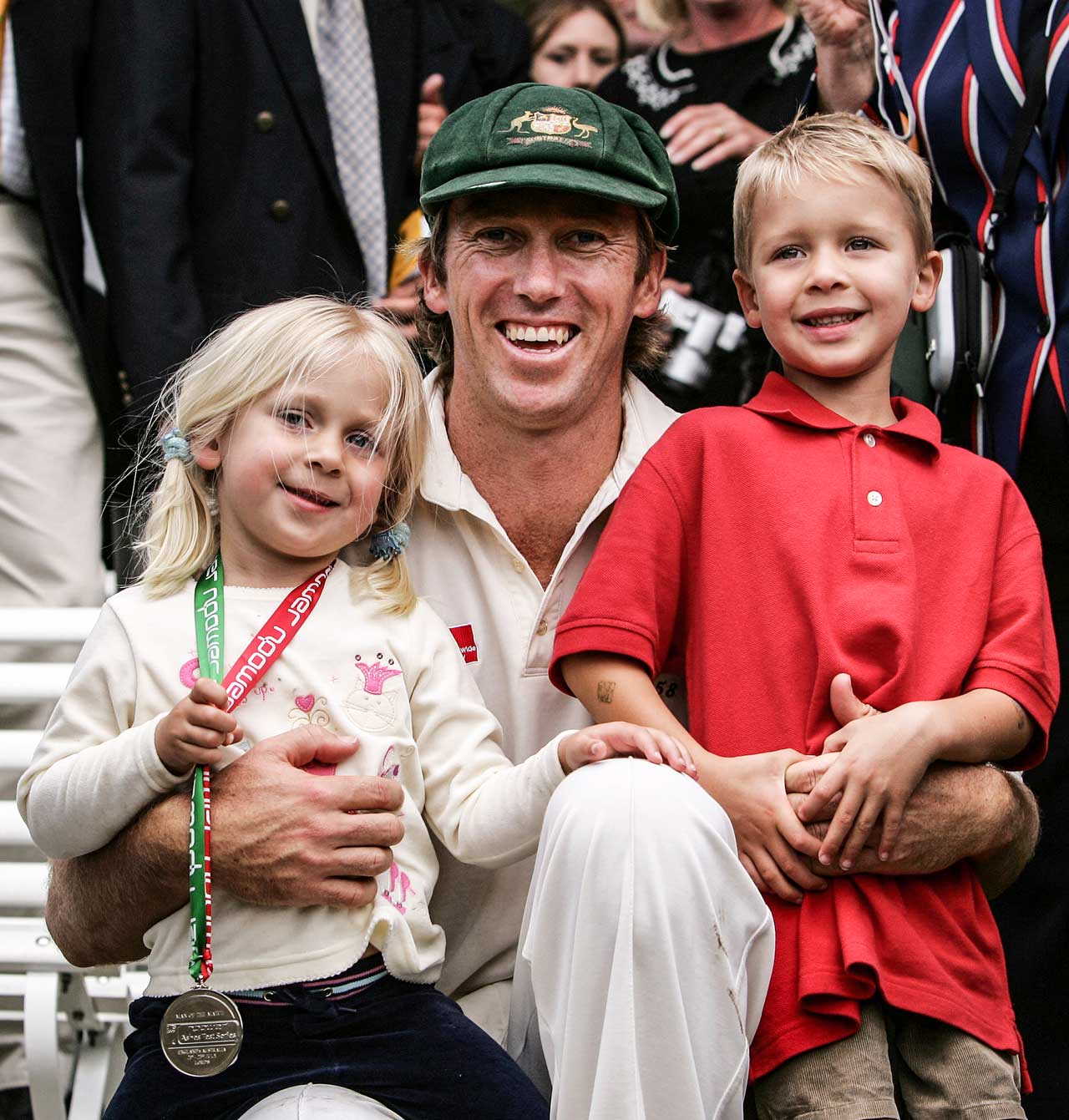 LAST FEW HOURS WERE TORTURE
In the days leading up to the fourth Test at Trent Bridge, I felt some pain in my right elbow and failed a fitness test. If watching us lose at Edgbaston was tough, this was worse. I hated every minute.
England built a commanding lead in the first innings and again we didn't play like ourselves. On the final day, England struggled to make the 129 needed to win and lost seven wickets before collapsing over the line.
We wounded them, but couldn't kill them off. We were now 2-1 down with just one Test left to play.
My fitness for the fifth Test at The Oval was in doubt until the day before. Ricky had said he trusted me to be honest.
I would normally try and sneak in the side with a broken leg, but I knew this match was too big. I had to be able to survive the full five days.
On the first morning I woke up fully expecting to win this Test, retain the Ashes and be sitting on the Qantas flight home in six days with a large smile on my face.
The strange thing is that a lot of good came from England winning the Ashes. The 2005 series energised the whole game. In a strange way, it was the best thing to happen in Australia.
England won the toss and made 373 in their first innings. It might have been more, but Shane Warne held them back by taking five wickets. Alfie and Haydos made a great start to our reply with an opening stand of 185, but then the weather intervened.
We decided to come off for bad light several times because we felt we had time on our side, but by the fourth morning, we had no choice.
If we stayed in the dressing room we would be handing over the Ashes. We were forced to play in conditions perfect for swing bowling and England took full advantage, reducing us from 2-281 to 367 all out.
We knew England would not want to be out there in this light and at the first opportunity they left the pitch. This was met with a huge roar from the crowd. They were edging closer to the Ashes.
On the final morning, I still believed we would get our hands on the urn by the end of the day. The sun now shining and with 98 overs to be bowled there was hope.
That increased when I got Vaughan and Bell in successive balls early in their innings.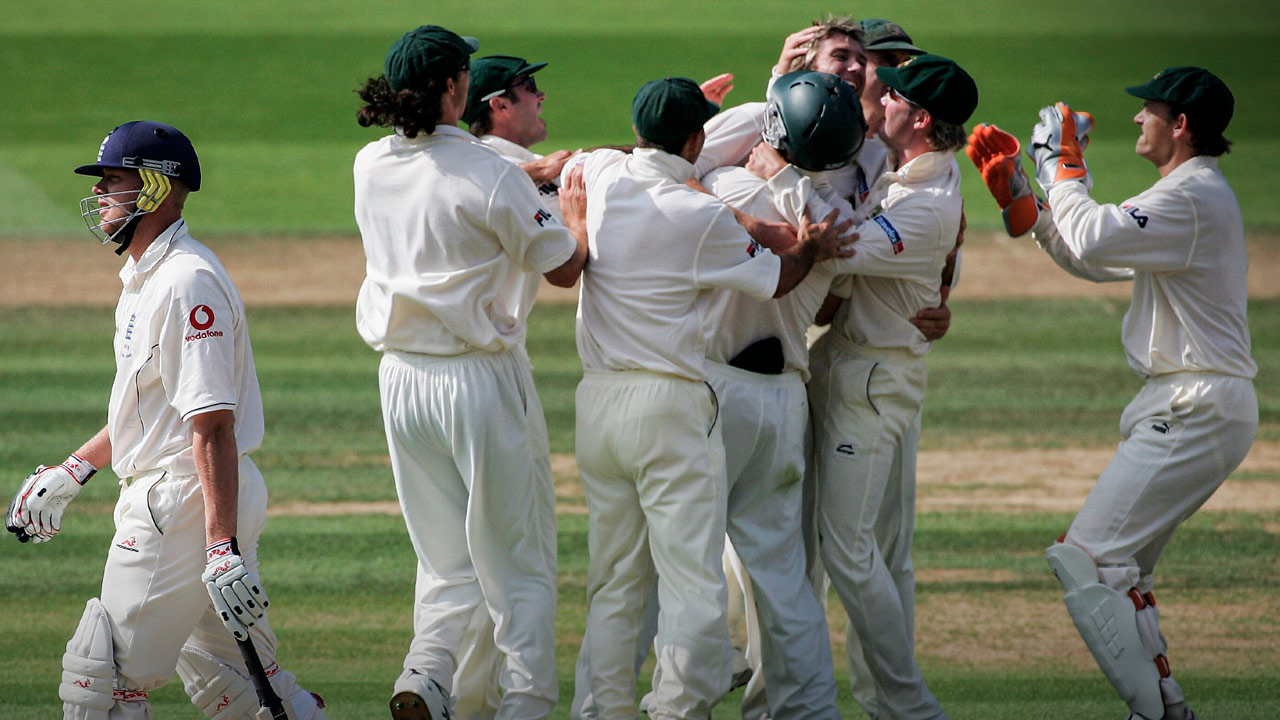 We were close to getting Kevin Pietersen out before lunch too, but both Warney and Haydos dropped him.
He was playing horribly, not dealing well with the short stuff, he seemed nervous and I thought it was only a matter of time before we knocked him over. But after lunch he returned a new man.
He decided to trust his game and attack us. He was striking everything to the boundary. I had never seen anything like it.
The agonising part was that every run was leading England to the Ashes. I eventually got him out for 158, but it was a meaningless wicket. The Ashes were gone.
Those last few hours at The Oval were torture. I could hear the crowd singing and celebrating the return of the Ashes, champagne corks were popping all over the ground and every trip to the boundary forced me to come face-to-face with an army of gloating England fans. I found out what hell looks like!
Was losing the Ashes as horrible as I had imagined? It was worse. Much worse. I felt sick. I never wanted to be part of an Australian side who lost a series to England, but here I was on the field at The Oval watching Michael Vaughan get his hands on the urn.
We'd been on the brink of winning 2-0 and we wouldn't have been toppled from that position, but now it was 1-1 and we'd lost a live Test to England for the first time for eight years.
We were still on the field when England stepped on to the stage and waited to lift the Ashes. I had the opportunity to escape to the dressing room, but something made me stay and watch.
It was painful, but I forced myself to watch England lift the Ashes.  
What made losing the Ashes slightly easier was the knowledge we weren't robbed, we weren't unlucky, let there be no doubt England deserved to win.
We weren't used to teams looking us in the eye and just didn't know how to deal with it.
I am genuinely proud to have played a part in what is recognised as the greatest Test series in the history of the game, especially as it included that spell at Lord's where I took my 500th wicket.
This is an extract from the book The Ashes Match of My Life, edited by Sam Pilger and reproduced with permission.
More about: Ashes | Australian cricket team | England | Justin Langer | Pink Test | Ricky Ponting | Shane Warne | Test cricket