My husband Ryan, who was a superstar athlete growing up, had no idea about diets when I first met him, and now he's got one of the cleanest eating schedules of anyone.
After the Nationals in 2013 we all went out together and he was flying to Mount Laguna, California, the next morning with the Melbourne Track Club team.
He went to a 7-Eleven and bought a meat pie and chocolate milk and some chocolate bars. I asked, 'Is that for your long-haul flight?' He said, 'No, it's for now. I've just raced and I need to load up on calories.' I was thinking, 'You've lost the plot.'
Another time he was making scrambled eggs. He covered them with so much tomato sauce you couldn't see any yellow, just red sauce. I started to tell him the sugar content of the sauce.
Dad claims it was his focus on my diet that made me the athlete I am, and I wouldn't take that away from him. Also, I never get sick, no colds or coughs or flus. I don't know why. But if you ask my dad, it's because of the way he brought me up that makes me tough.
I grew up on a farm, ate a lot of Wagyu meat and nutrients. It could be true. Who knows? I just know that Dad definitely gave me a headstart against other people my age when it comes to nutrition and even to this day, if there's something wrong, if I have a stomach ache or I feel low on energy, he's the first person I'll message and say, 'What do you think this could be?'
I feel if Ryan and I have children we're destined for a massive debate. Ryan claims that because he wasn't deprived of all the delicious children's food, he and his siblings don't crave it.
They can go to their family home and there are chocolates in the fridge and  lollies in the jar, but they don't dive at it because they weren't deprived of it.
Whereas my brothers, if you put a Snickers bar in the fridge and they see it in there, it's gone.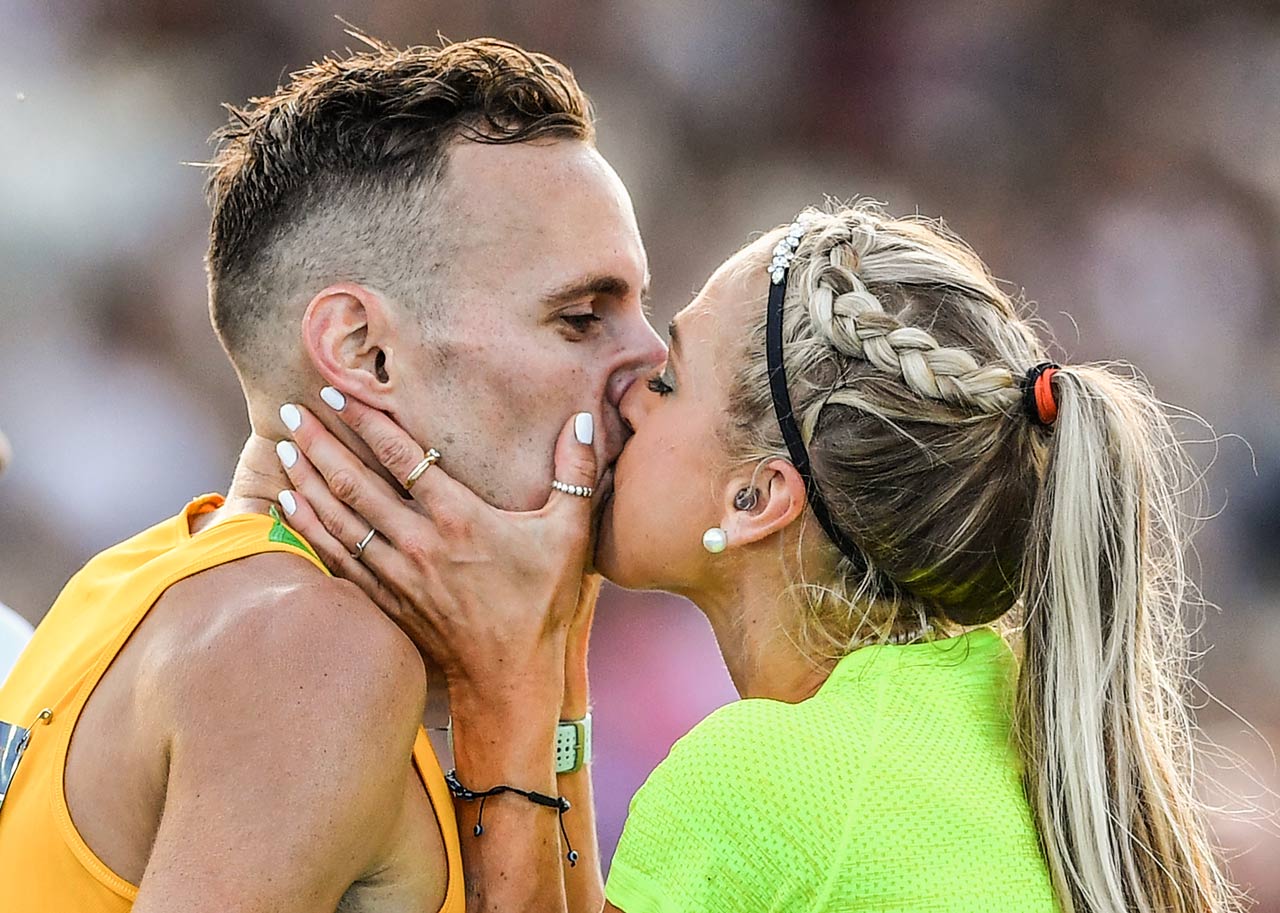 It's intense at times
Ryan and I train together all year round. We sleep together, we eat together, we rest together. We do absolutely everything. So, we know exactly where each other's mindset is in terms of racing and training.
I feel hugely fortunate to have a husband who is on the same journey as I am, as an elite athlete.
He is pretty much the last person I talk to before I take the track other than my coach Nic Bideau, who's equally as good when it comes to tactics and information about a race.
It is intense, at times. If I'm injured and every step hurts and I can't just enjoy my run, he'll be checking on me and I'm so aggravated that I'm just like, 'I'll talk to you, after. I can't even express what I'm feeling right now'. He immediately knows, okay 'it's not good', and he'll sprint off.
As soon as we finish our run, he'll walk over to me and say, 'Tell me what you feel like, where's your head at?' It may be intense because there's no escaping it. But when it comes to us, we don't want to escape it, we'd rather discuss it. I can sit on a couch and cry about an injury for an hour, but he'll talk me through it and it's better than if we hadn't had done that.
I'm the one that needs the attention when it comes to injuries. But he has his own ups and downs.
He might have a bad race and I'll tell him my thoughts and he'll listen. We never not take each other's advice. We know each other better than anyone else in the world, so we can't ignore the person that truly knows what we're going through. And I think that makes it a lot easier.
I'm capable of dumb decisions
I just turned 30. I don't know what 30 is meant to feel like but it is strange to say out loud because I don't know where time's gone and I can't say that I feel like I'm a very mature 30-year-old. I'm still doing what I did when my parents made me get on the plane to the US for college 12 years ago – living out of a suitcase, and without that many responsibilities.
I think I'm still capable of some really dumb 20-year-old decisions.
My mum thinks it should be a time of reflection for me because when she turned 30 she had four kids already. I think it's different because we know so much more now. There are so many athletes powering on into their 30s. Ryan's always telling me about Tom Brady, who's 42, and there's Kiwi 1500m runner Nick Willis who won a medal in Rio aged 33 and is still going strong.
I was reflecting on this the other day. I have had a lot of adversity with injuries. I've spent more time in a pool or on a bike than most and my body hasn't been treated like the usual 30-year-old distance runner. It's had a lot of time off and a lot of recovery time to strengthen back up. I know a lot of 30-year-olds have run their bodies into the ground.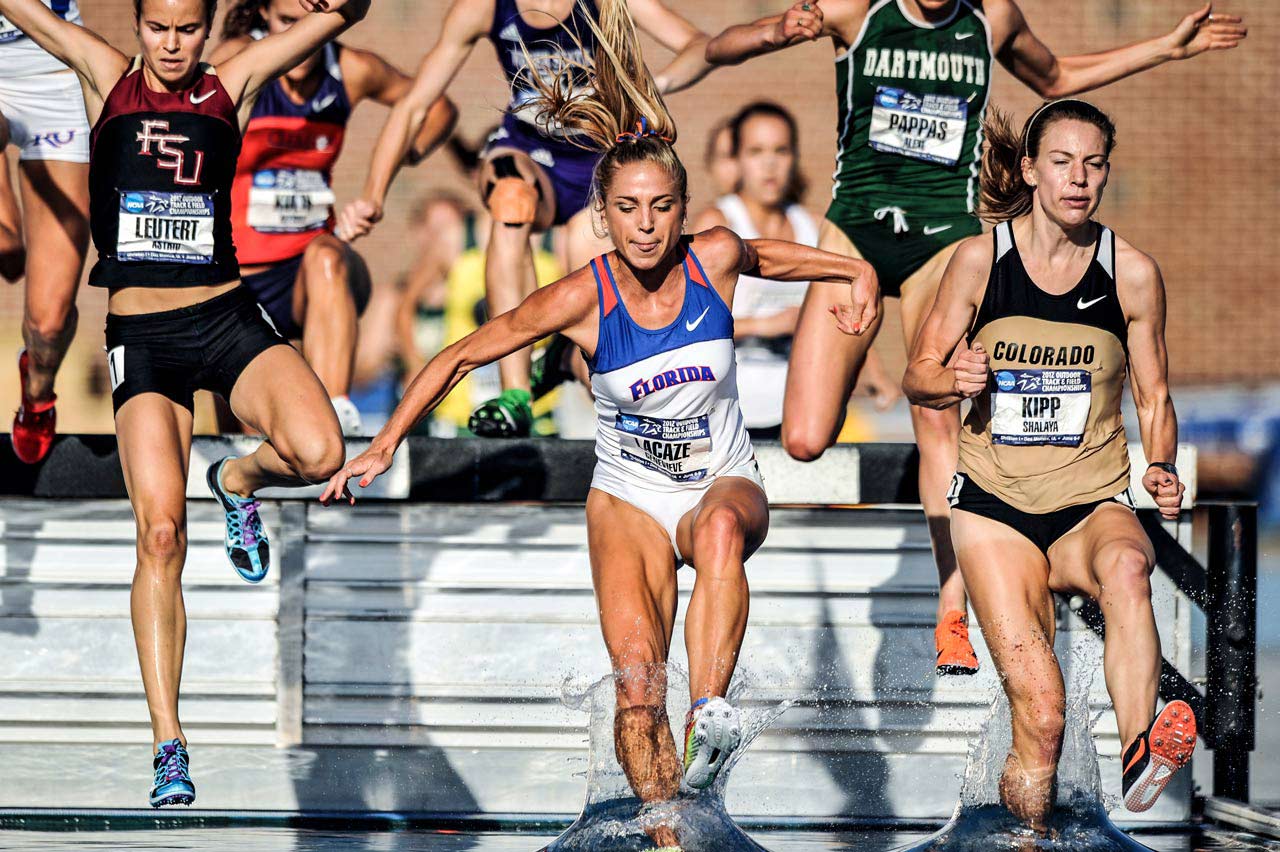 That's not brave, that's stupid
My mentality has changed over the years. I remember the 2012 Olympics very clearly and I felt like a baby. I had the mentality of 'just happy to be here'.
I felt it might be the only time I'd get to experience the Olympics. Now I wouldn't dare consider not making the Olympics, that's a given. I now have a business-like mentality, much more professional.
It translates to my racing as well. I'm much more calculated than I was right up to around 2015. Before that I had the attitude of 'when the gun goes, I run until I can't run no more'.
Now my plans are better and every bit of effort is estimated perfectly. I'm going in with the best plan possible to reach the goal. Everything is very calculated and considered over and over again with Ryan or Nic.
If you go out hard and you're leading a race for the first half, but then you die, people like to say, 'Oh, you're so brave. Well done.' Now I think that's not 'brave', that's stupid.
I consider everything differently now and make sure that I'm getting the most out of my body because I can't afford to be stupid. I can't afford to make mistakes and not get the most out of my body at this point in my career.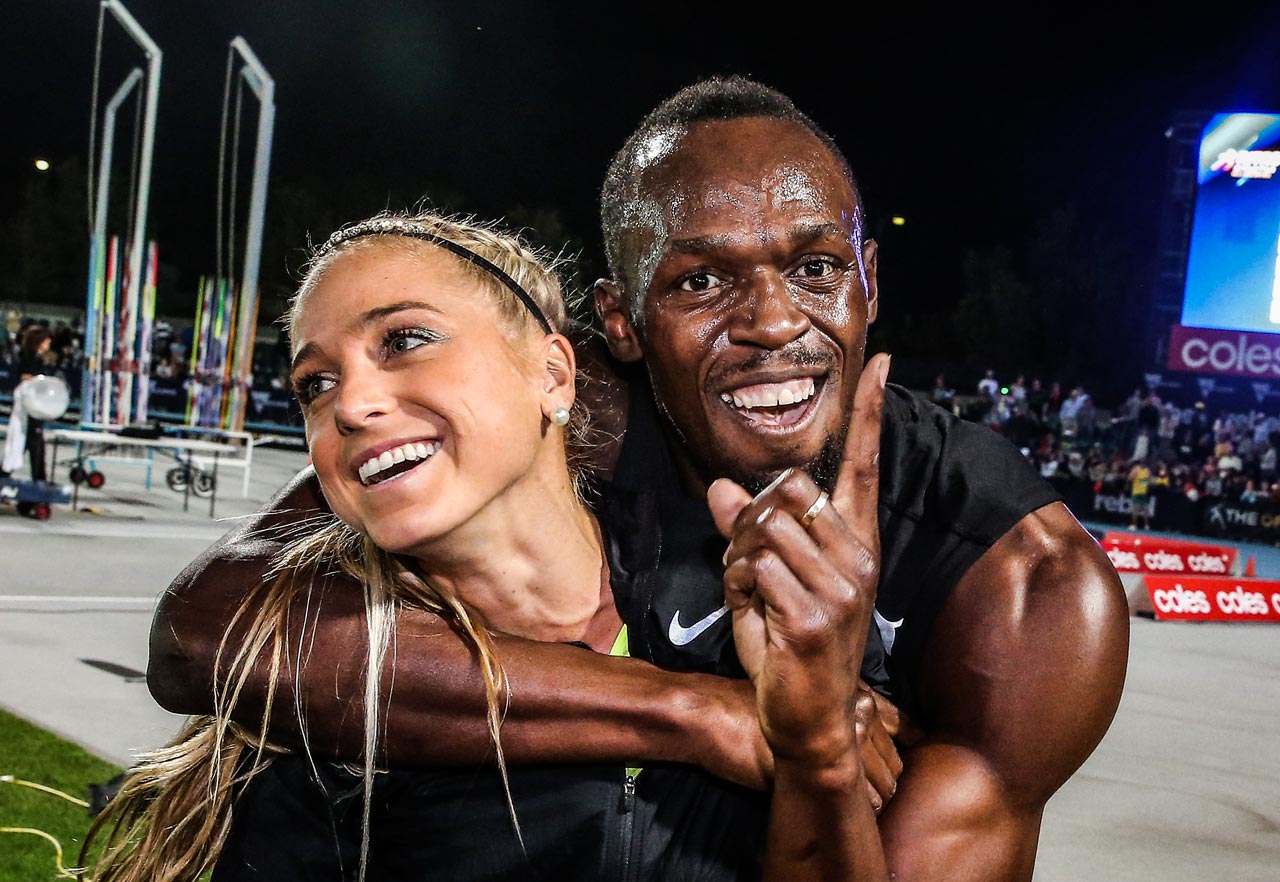 I always step up to an occasion
I've been battling an Achilles injury this season and it has put me on edge as far as the Tokyo Olympics go, and made me change my approach.
I don't do as many sessions. I don't do hill work. I am on the track less. I don't really get into spikes or flats that often. I stay in heavy shoes and my mileage is so low.
I used to run more than 100km a week and lately it's been more like 80 or 90 but topping up with a lot of cross training. Tokyo is going to be a totally different year with the way I'm approaching it, compared to Rio, but when you're an elite athlete you can't treat every year the same.
There are too many variables and age is one of them. Your tendons and muscles get weaker as you get older. You've got to be able to make the changes when necessary to get the most out of your body.
All these injuries have taught me where my limits are in relation to training but not ability. I think I can run a lot faster over the steeplechase and just tactically be smarter to finish higher than Rio.

Initially, because of this injury, I thought these world championships were off the cards. But I just started training really well, I've had a lot of positive feedback with my body and I haven't had to do much work to even get to this fitness.
The reason why I'm going to Doha is I want to get the Tokyo qualifier. It won't be my best championship ever, and making the final is going to be really difficult because I'm not the athlete right now that I want to be.
But if I can run sub 9min30s, I've got the Tokyo qualifier out of the way and the rest of my lead-up can just be focusing on getting fit and strong.
The Olympics is an opportunity that is so hard to get. As an athlete, even just looking at my last three years, it's so hard to time everything and you want to so badly.
The Olympics is the pinnacle of our sport. It's a pinnacle of all sports. And you have to say that's pretty much why we do it.
You could take away all competition and I'm still going to love training and love the casual run around the park, but why I do this job ultimately is to be as best as I can in the world in my event, and that's decided at the Olympics.
It's where the world stops and watches, and to time everything right and get the stars to all align for one day in the four-year cycle, is just a crazy thought and it puts so much anxiety on you when you think about it.
But I always step up to an occasion. I think the more pressure I feel, the more likely I am to perform.
I had so many PBs during the lead-up to Rio in all events, and by the time I got there I was like a robot. I was an aerobic engine.  Nothing was going to stop me unless I fell over.
With the lessons I have learnt and the mental strength I have gained over the last four years, I believe I will be the best I have ever been at the Tokyo 2020 Olympic Games.
More about: Olympic Games | Rio 2016 | Tokyo 2020