The lights would set me off
I'm not an angry person. But I had a lot of angry moments. I found myself getting aggravated over silly things.
I'm not a quiet person. But I would withdraw into myself and not talk. Which was unlike me. I had feelings of depression and sadness that were completely foreign to me. 
I'd had no experience of concussion before or known what would come along with it. The headaches, dizziness and fatigue were just a part of it.
It happened last February. I'd just missed Commonwealth Games selection and the Vixens were playing a practice match against the Firebirds in Queensland. I was out at goal defence, an unusual position for me, although I'm picking it up more now.
I was running back on an angle to try for an interception and Romelda Aiken accidentally brought her elbow down to rip in the ball and clocked me on the head. I fell straight to the ground, tried to get back up and, whoops-a-daisy, fell straight back down again.
All the girls rushed over. There's a video of Jo Weston looking at the massive egg on my head, bringing her hands to her mouth and gasping in shock. I thought 'Oh, my head's a bit sore' and it definitely hurt, but I had no idea what would come from that. 
Concussion isn't a common netball injury. But I'm glad it's something the medical profession is putting a lot of work into learning more about, as I now know how serious it is.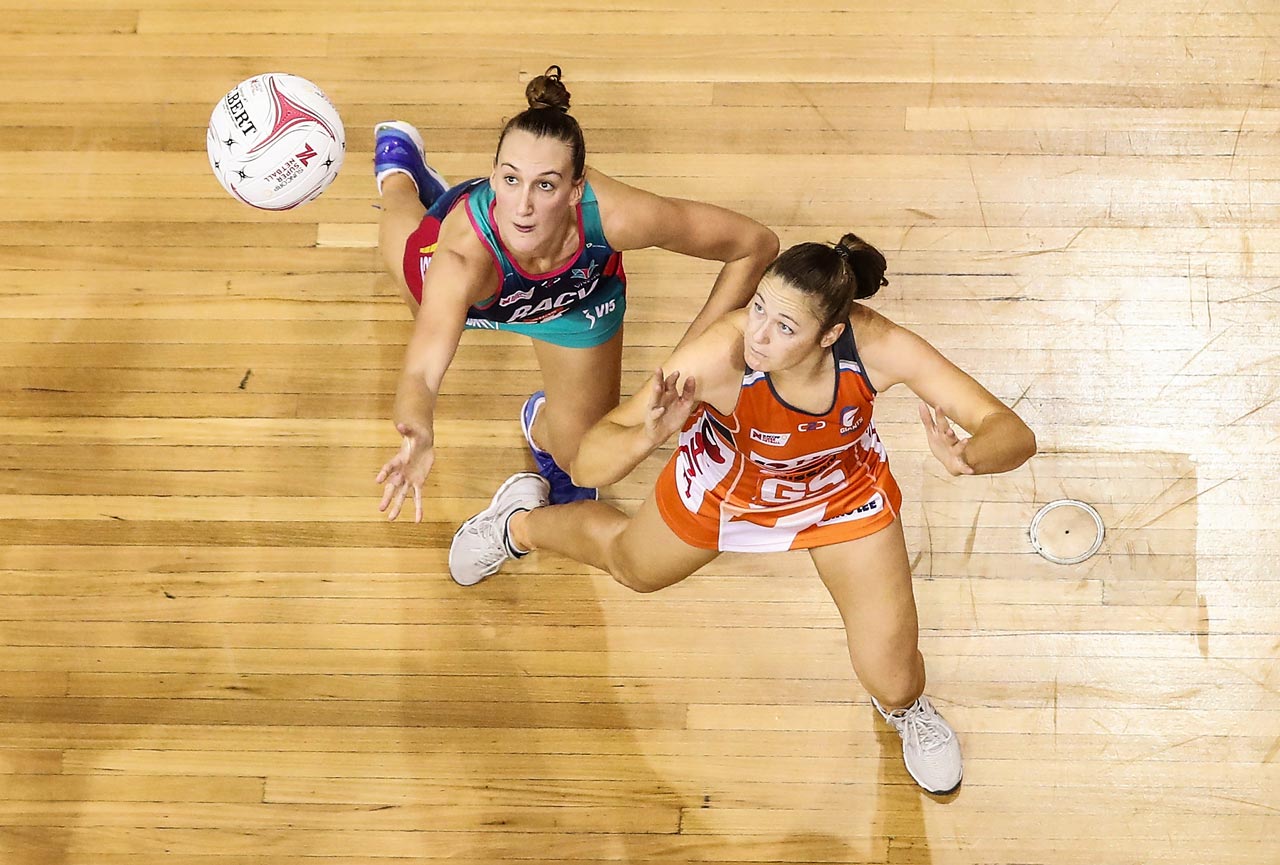 Lasting Effects
For about six weeks, I wasn't able to do anything. Literally nothing. It was almost three weeks before I could even go for a 10-minute walk at the back of my house.
It was hard, but I had so much support around me. The Vixens – including the medical staff, my teammates and Simone McKinnis, our coach – were all fantastic. The girls made me a little care pack with all the essentials, even though I can't remember what they were!
I came to a training session in the middle weeks but had to stop because the lights would set me off. It made me really tired just watching the ball get passed around. It was a real struggle but I'd get calls every day from Dr Matt Chamberlain or Steve Hawkins, our physio, to see how I was going and make sure it didn't progress into something more.
They never pushed me to do anything if I wasn't feeling up to it. If I woke up feeling lousy it would be 'Don't do anything'. The next day, I might wake up and feel a bit better. The hardest part was not knowing when I could come back.
When I did, for a pre-season match in Geelong, I felt completely uncomfortable. I felt out of it – not in terms of the concussion, I just felt lost.
We played Collingwood in round one of Suncorp Super Netball and I did cut it pretty fine. I was still questioning my ability to play because I lacked a solid pre-season. I probably didn't feel like myself again until halfway through the season.
And then it got turned on its head a little bit.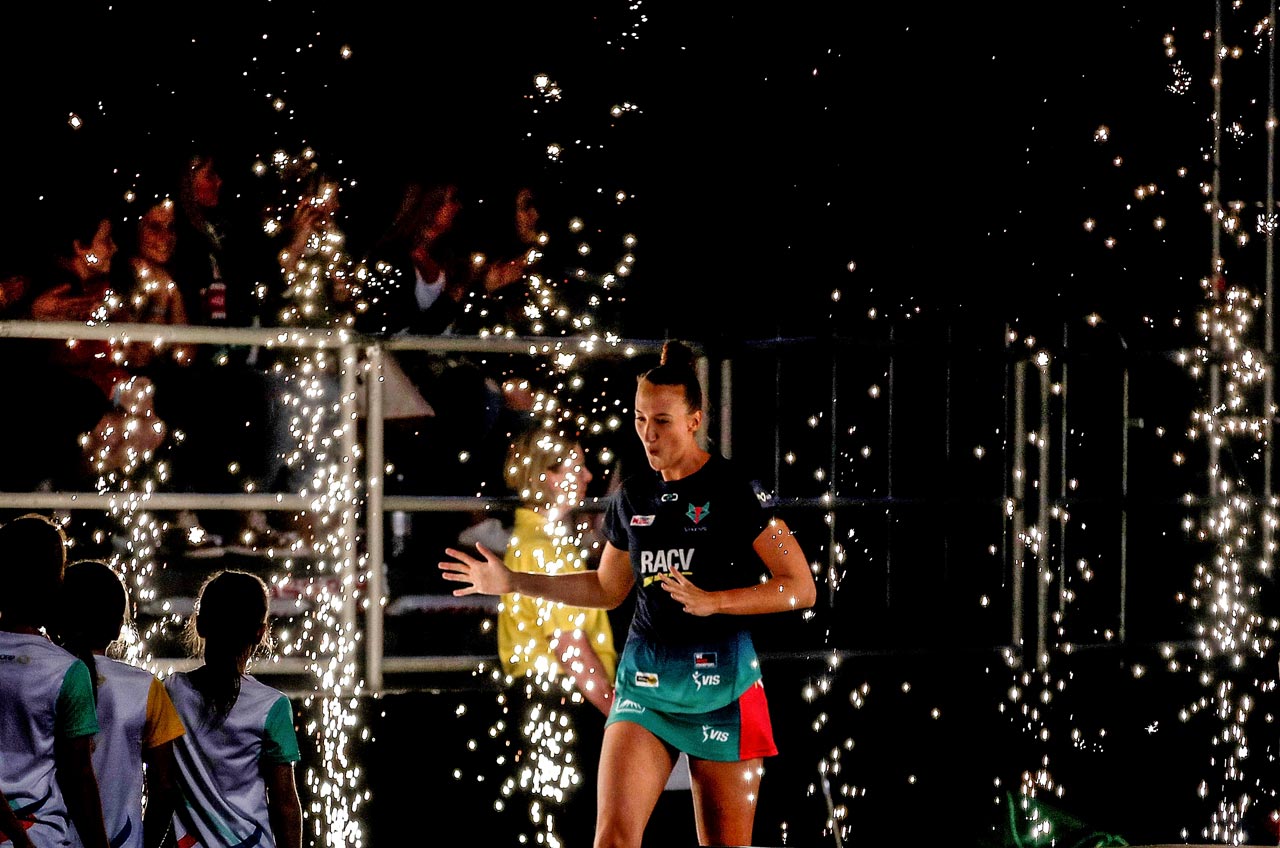 Next level of pain
I suffered a compound fracture of my finger against the Magpies in round eight. The Vixens were bluffing a bit about how bad it was, which I understood, but it made me look like a sook! They were like 'Oh, it's just a dislocation' and I was like 'Not quite!'
The pressure of the ball hitting my left pinky dislocated the middle knuckle. It also split the skin and flesh at the front of my finger from where it joins my palm to halfway up my pinky. The cut looked terrible. But the main damage was to the plate – the joints were shattered to pieces.
I came to a training session in the middle weeks but had to stop because the lights would set me off. It made me tired just watching the ball get passed around.
The surgeon thought he'd have to get a graft from my wrist to fix it, but luckily that wasn't necessary. The damage held me back for so long, though, and the risk if the pinky got broken again. I was lucky it could all be stitched back together. 
Even after everything, I never thought of it as a terrible year. I thought to myself it could be worse! Even with the concussion and my pinky – and missing the Comm Games – I thought, 'There's people doing it worse than me. Girls that have done achilles injuries and ACLs'.
These things happen in sport. I'd been pretty lucky that it was my first real taste of having to watch from the sidelines. I've had a few niggles and I've broken a few fingers along the way, but nothing as serious as this.
More about: Collingwood Magpies Netball | Concussion | Diamonds | Injuries | Laura Geitz | Lisa Alexander | Melbourne Vixens | Queensland Firebirds | Super Netball