KIDS HAVE NO IDEA WHO I AM
I've just started a rugby podcast  – Talking Rugby with David Campese. We launched last week with Mark Ella. I'm looking at how these guys started the game and their passion for it.
It's not a controversial series. I just want to give the rugby public an insight into the journeys of the people that I talk too, and that we all love the game of rugby and we all started somewhere.
I'm doing some coaching at Briars Rugby club in Sydney and was telling one of the young blokes about it. He's 22. Told him I've got Mark Ella, Bob Dwyer, Michael Cheika, Phil Kearns and Nick Farr-Jones. I looked at him and said, 'do you know who Nick Farr-Jones is?' He had no idea. 'The World Cup captain?' Our history, and no one knows about it.
When I go and coach, most of the kids have no idea who I am.
Matt Burke was doing a coaching clinic not long ago and one of the kids said to another kid as they were walking to get a drink, 'this is fantastic!' The other kid said, 'yeah, but why is that guy who reads the Channel 10 news coaching us?'
That's bloody scary. In Australia, we have so much rugby history yet no one knows who we are. It's not an ego thing. You have to have a sense of history because that's why most of us became Wallabies and won World Cups, because of the ones who played before us.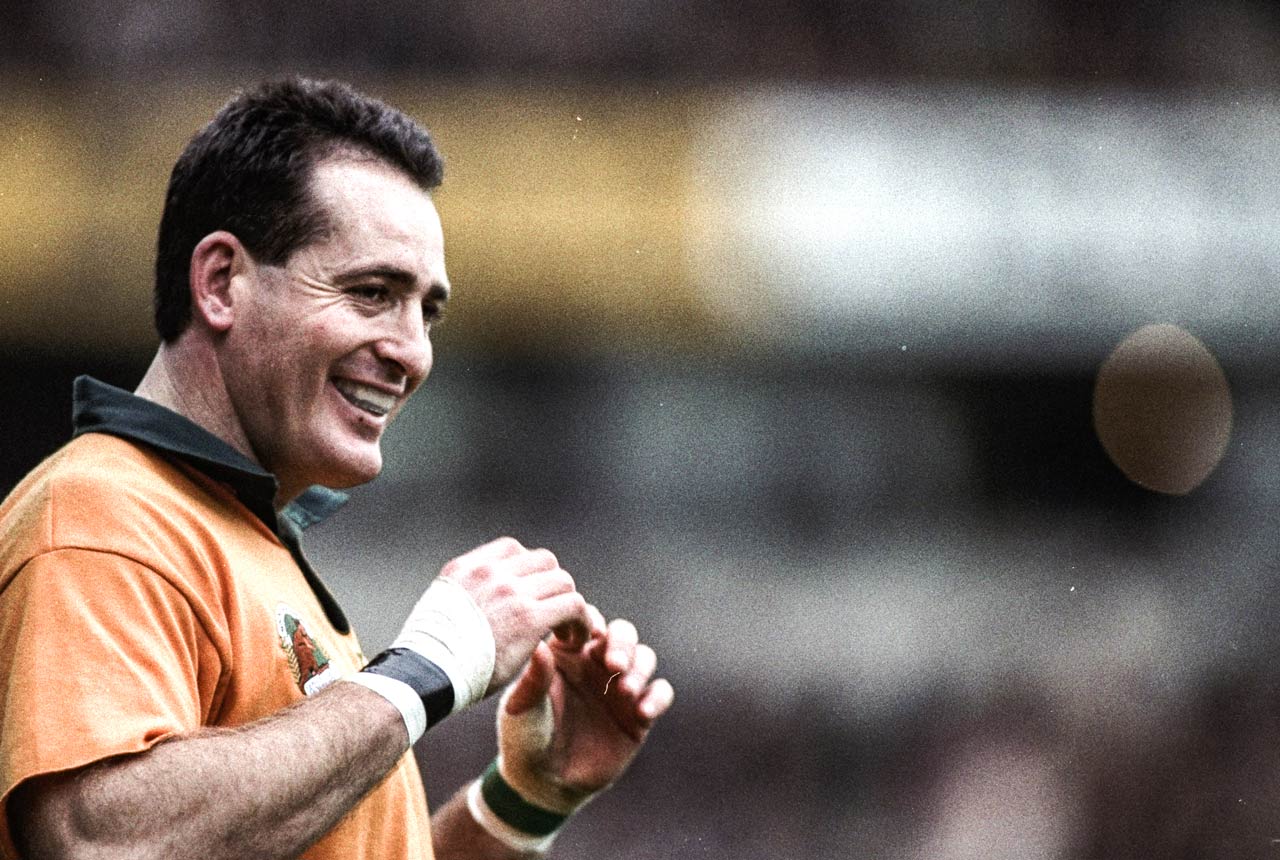 THE TURNING POINT IN '86
When it comes to history, will we see some made at Eden Park this weekend?
It's 33 years since we beat the All Blacks there, when the team I was part of won the third match and series in the Bledisloe Cup there in 1986.
That was a pretty tough tour. There was a lot of expectation after winning the Grand Slam in 1984.
We came over and a New Zealand team had gone to South Africa on the Cavaliers tour, so they tried to tell us it was a baby All Blacks side. 
We won the first Test 13-12. The second was tough and we lost by a point in controversial circumstances when Steve Tuyneman scored a try and Bevan the referee said it was held up, which was ridiculous.
We didn't play well and going into the last Test I was dropped from fullback to the wing. I had a sciatic nerve problem so I wasn't in great shape.

It was a big game at 1-1. The turning point was a Topo Rodriguez tackle on Hika Reid right on our line, under a lot of pressure driving him back.
The team was playing well, but that indicated the desperation and the will to win.
It was a desperate tackle, he just demonstrated, 'I can do it, why can't you?'
It's amazing how one thing in a game can change so much but it did. It changed the mindset and we ended up winning and I scored a try. 
Beating the All Blacks at Eden Park was amazing. I played the All Blacks 29 times and I think I won eight or nine.
It's scary when you think about it, just how long it is since we beat them here.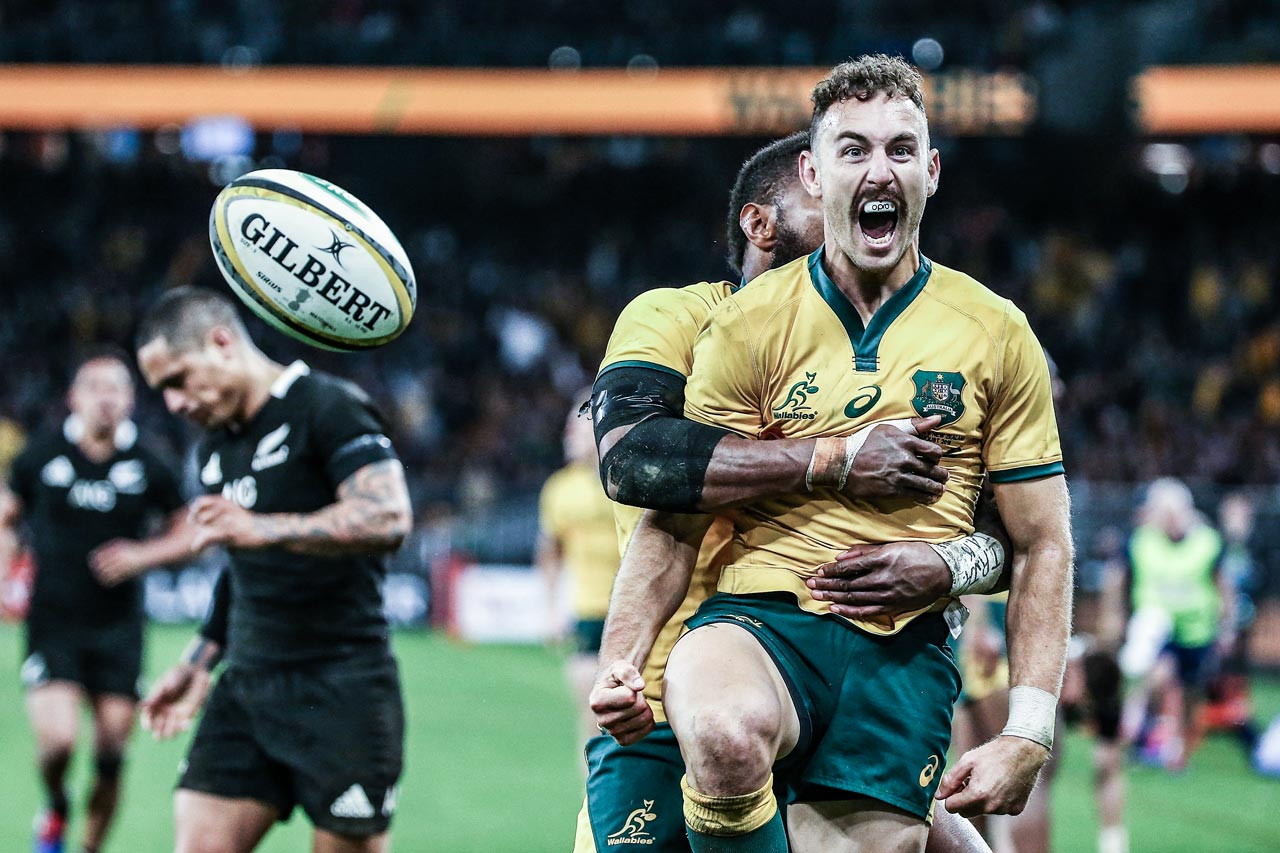 NEED MORE KURTLEY BEALES
To win in Perth last week was a great performance but to beat New Zealand at Eden Park we'll need to play as a team, stick together, don't give away stupid penalties, and every decision you make think of the team and not yourself.
The All Blacks are a fantastic team with a lot of tradition and culture but they are beatable.
At the moment they're more vulnerable than they've ever been, and there's probably more pressure on them now than the Wallabies because the expectation for the All Blacks to win every Test is high.
If we play like we did last week, the chances are we will beat them again which will be absolutely fantastic.
There were seeds against Argentina with the scrum doing well. The All Blacks, in the last couple of Tests, experimented a lot by putting the best No.10 in the world at No.15, which you never do. They had a few who lacked match fitness which I felt was a key last week.
They don't like playing against Kurtley Beale. He's unpredictable. Even in my day they didn't like facing unpredictable players. They want players who conform, but unpredictability has been one of our strengths.
I just wish Michael Cheika had a few more Kurtley Beales to call on because I'm sure then his record would be a helluva lot better than it is. 
I think a lot of people wrote Cheik off too early. They said Stephen Larkham should have been coach but he struggled when our backline last year was scoring roughly one try per Test, and standing  deeper and deeper.
Coaches are vital and Cheik has started to find some mojo. I think this week is make or break for him going into the World Cup. I wish him and the team all the best.
David Campese's new podcast series Talking Rugby with David Campese is out now:
More about: All Blacks | Bledisloe Cup | Coaching | International rugby union | Kurtley Beale | Michael Cheika | Rugby World Cup | Super Rugby | Wallabies | Waratahs