I don't think we give our region enough credit sometimes. Watching the UFC from the early days, I'd always had the idea in my head that the best MMA coaches were on the other side of the world.
I'm a tactical thinker, so I had to go and explore that for myself. I went over to the US to see what they had to offer and I trained in some highly-respected gyms. I went to Tiger Muay Thai in Thailand and to the Saigon Sports Club in Vietnam with Jamie and did the same.
What I discovered was that the level of coaching we've got in New Zealand is something really special. It was something that I took for granted for many years.
Eugene at City Kickboxing has been my head coach since 2015 and his knowledge far exceeds anyone else that I've come across. I've found my guy and I'll stick with him until the very end now.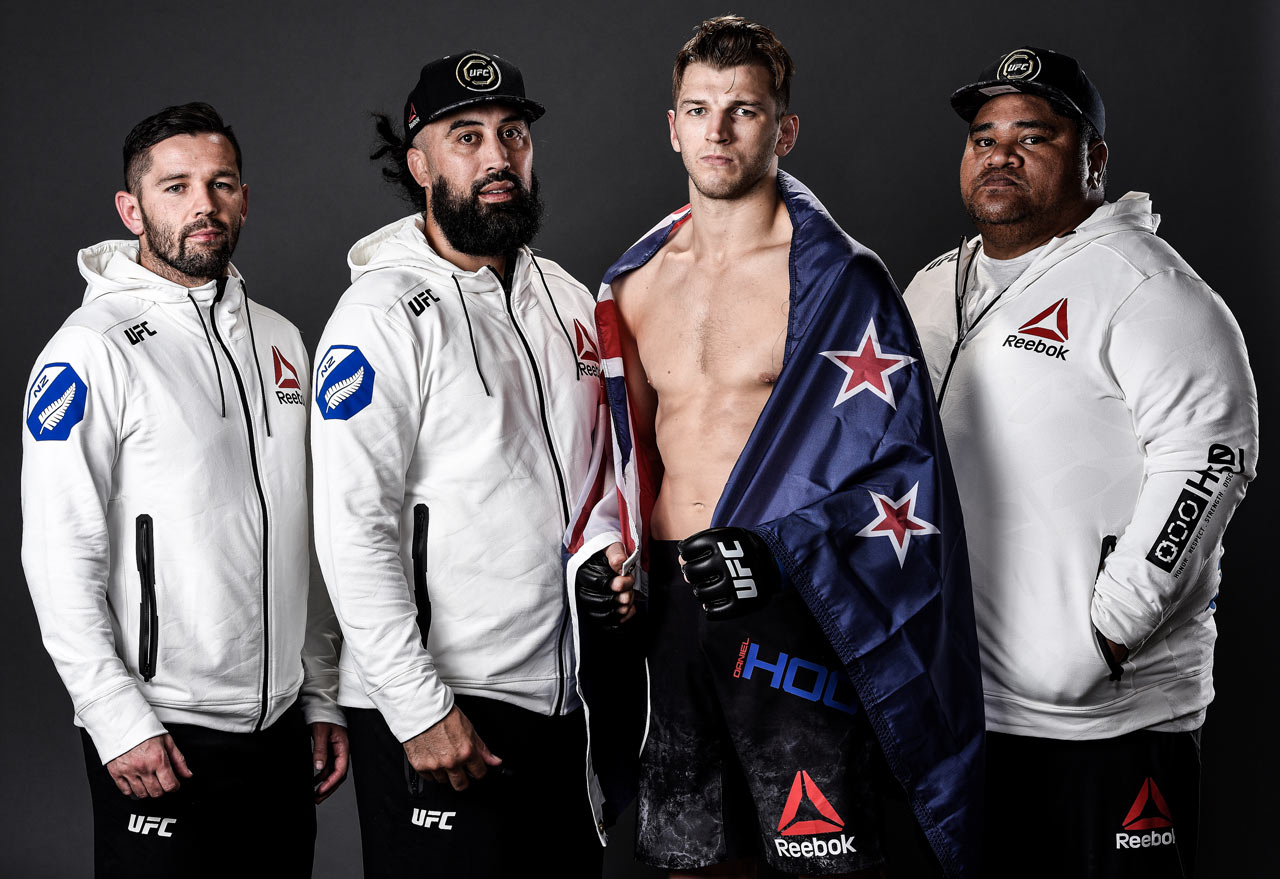 A GUY THAT LIKED A FIGHT
I wouldn't say I got in a lot of fights when I was a young bloke. Or rather, I didn't get in a lot of fights compared to the group of guys I surrounded myself with.
We all came up with that bravado, wanting to challenge each other and prove that we were tough. That's the Auckland culture. Being a guy that liked a bit of a fight, I thoroughly enjoyed myself growing up in that environment. But it wasn't until I got into MMA that I found a sense of direction.
That really started when I went to watch a friend of mine, Steve Warby, in his first MMA fight. I still train with Steve to this day, but back then he was the toughest guy in our area. He was someone I looked up to and the first of my friends to really take MMA and jiu-jitsu seriously.
He knocked the guy out in about 20 seconds. I felt the rush of the crowd and the energy in the room, and I just wanted to be a part of that.
From that moment, dabbling in a bit of MMA wasn't going to be enough for me. I wanted to feel what Steve felt. I wanted to be the one to excite the crowd.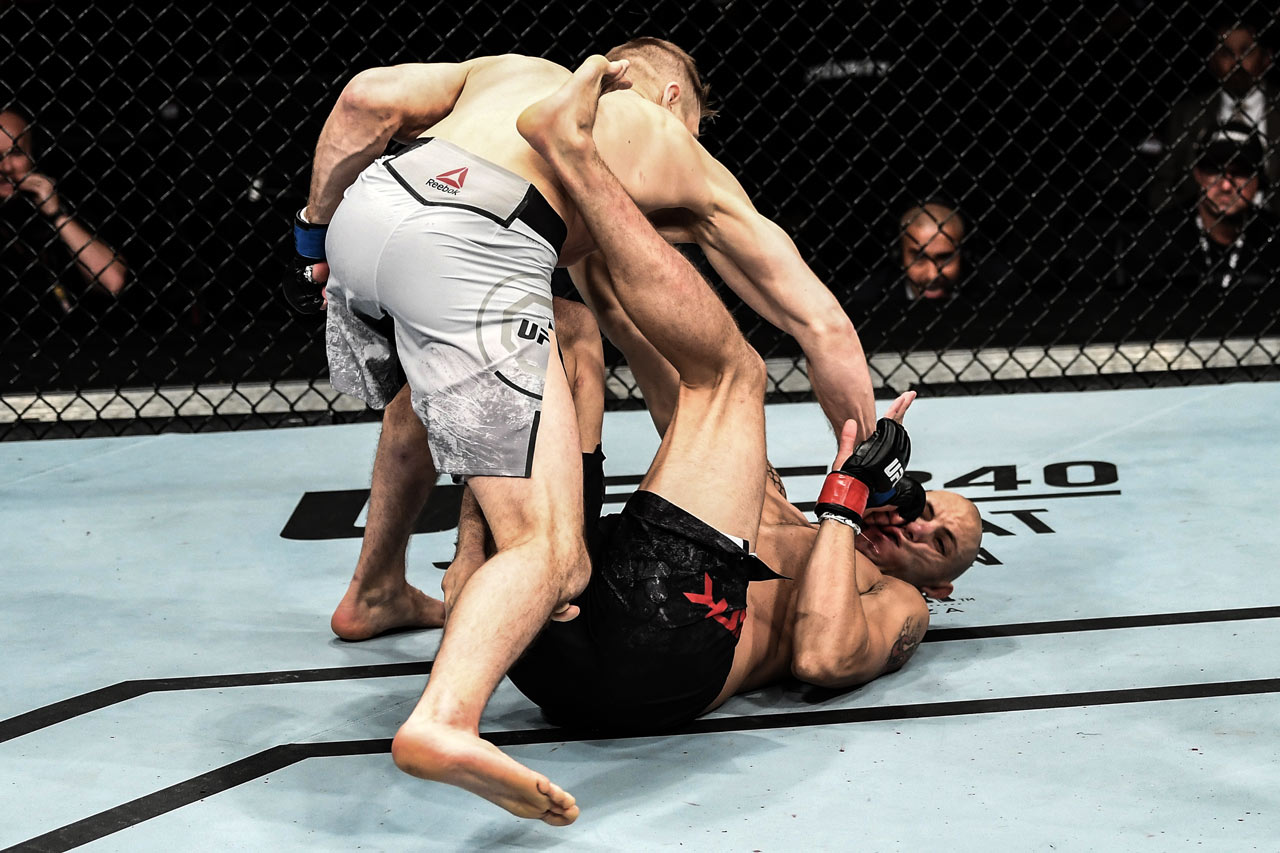 I definitely wasn't in it for the money, because back then there weren't any Kiwis in the UFC. There weren't really any Kiwis making a living off MMA at all.
That's something I never expected to happen for my generation. A lot of my early fights in New Zealand were for free. The idea of being a professional mixed martial artist was unfathomable for me at 18 or 19.
Now, I'm about to be a part of the biggest event in UFC history. It's incredible how far we've come!
That's the Auckland culture. Being a guy that liked a bit of a fight, I thoroughly enjoyed myself growing up in that environment.
I can't wait for UFC 243 in Melbourne. With Al Iaquinta, I got exactly what I wanted: a high-ranked guy and a stadium packed with 60,000 fans.
This is an opportunity I've earned. Three of my last four fights have been first-round knockouts. There aren't many people in this company that can say that.

Fans want to see me fight. That's something that comes naturally with my style. Al is someone that loves to come forward as well, so I think we're going to get in there and go after it.
There's plenty I'll have to watch out for. He's a good boxer with dangerous hands, a good wrestler as well, if he chooses to shoot in for the takedown.
But I'm happy to mix things up. I haven't had the opportunity to show my ground game and submissions at the top of the lightweight division, so I'd be keen to test that out in this fight if that's how it goes.
I'm very optimistic about what I can achieve in the UFC. There used to be 10,000 people between me and the world title. To have 13 people ahead of me now, I feel like the belt is a very attainable goal.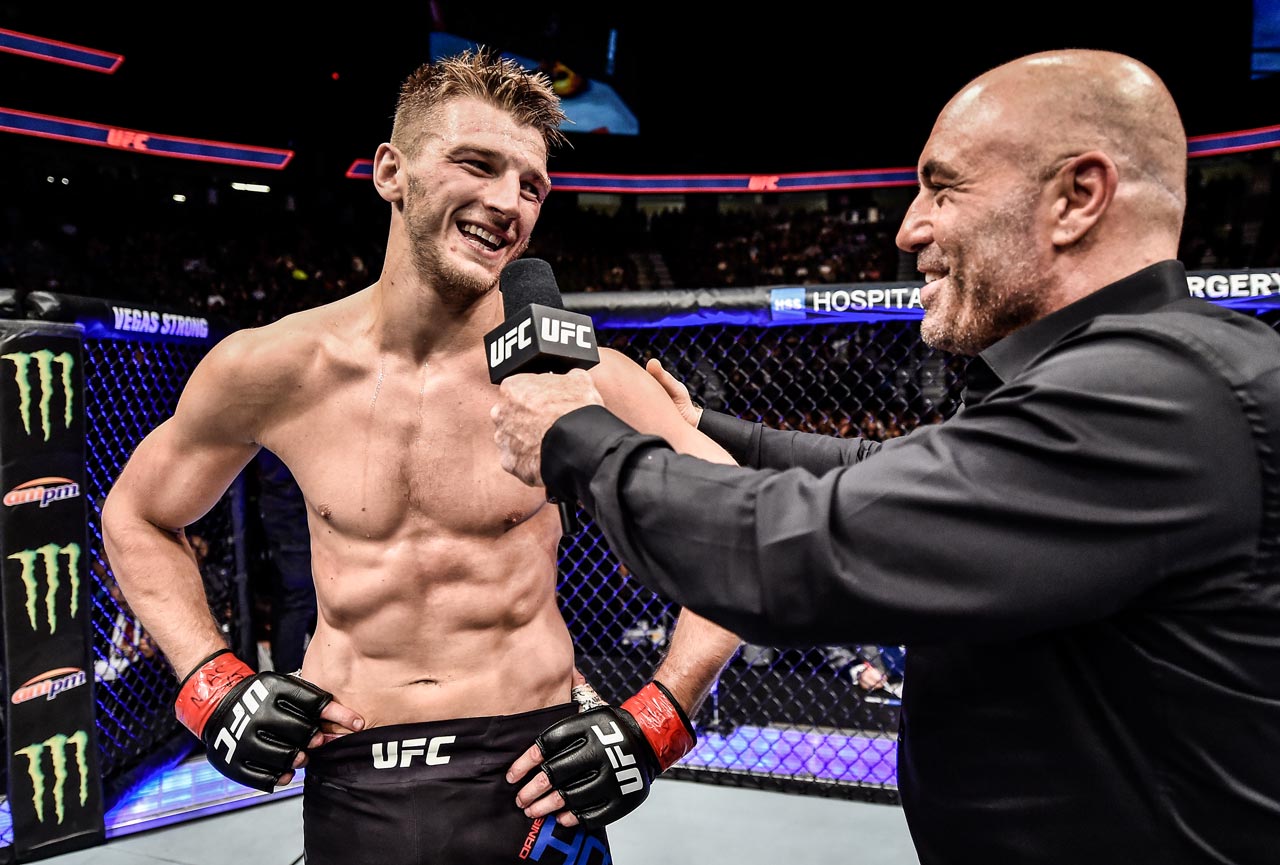 THE WORST THAT CAN HAPPEN
I've had three 'performance of the night' awards in the UFC, which is a nice thing to have next to my name. And not just for the $50,000 bonuses.
The first was against Hatsu Hioki in Adelaide, back in 2015. He was someone I'd followed for a long time, because he was once considered to be the best 145lber in the world.
I took that fight very seriously and caught him with a head kick in the second round, following it up with my hands to get the finish.
That was the moment my career was flipped on its head. He was the first fighter I'd admired as a fan and then had the opportunity to fight and beat. To be able to win in that fashion, gave me a lot of confidence.
The second was against Ross Pearson, another fighter I have a lot of respect for. He's a tough and dangerous boxer and we fought at UFC Auckland, in front of my home crowd. Losing just wasn't an option.
I knocked him out with a perfectly-timed knee up the middle. That's probably my favourite performance in the UFC to this date and a really special moment in my career.
The third came in my last fight against James Vick. He was considered a very dangerous guy, and he'd been calling out a lot of top 10 guys but couldn't get a fight because they genuinely did not want to take him on.
To not only beat James, but to knock him out in his home state, where he was undefeated, was huge for me. It was redemption, because I was coming off the back of a bad loss to Edson Barboza, a fight in which I was dominated.
That was a night that went against me early. I copped a big shot in the first round and my legs were gone from that point on. My heart kept me going. A lot of people ask me about that, like it was a difficult decision to keep fighting. For me it was straightforward. I'm not a quitter.
That's what I love about this sport. So many people seem to think that a loss is the worst thing that can ever happen, but for fighters it's just an opportunity to go away, fix the holes in your game and come back better than ever before.
The thing that surprised me, was how many people doubted me. It was like they'd forgotten the type of fighter that I am. If you've followed my career at all, you'd know that I'm able to come back from losses really well.
I feel like I've always progressed a lot faster than the other fighters around me. When you look at my record, I think it's easy to see why.
I've had a lot of learning experiences, a lot of losses that I've taken on the chin. I've had to put my ego aside, accept that I wasn't good enough and fix my game, so I never make the same mistakes again.
A lot of fighters don't do that when they lose. They don't want to face the fact that their striking just wasn't good enough. That their jiu-jtsu wasn't good enough. That their wrestling was too weak. They only want to look for excuses.
There used to be 10,000 people between me and the world title. To have 13 people ahead of me now, I feel like the belt is a very attainable goal.
But I've never let a loss dishearten me because there are lessons that every fighter has to learn. I appreciate that more than ever now that I'm a coach.
All the young guys I train want a first-round knockout. As far as I'm concerned, one of those early in your career is probably the worst thing that can happen to you. You'll be chasing another for your next five fights and it's going to cost you, because you'll make mistakes.
My first proper MMA fight as a professional went for 15 minutes, so I learned very early on that there's no rush to get the job done.
All you need is to wait for one mistake, so you can grab your opponent's neck or hit them on the chin and put them out. You've got to be patient.
A fight is just the duration of time you have to try and find a way to win.
I try to make sure my guys learn these lessons in the lower ranks, when the damage isn't so severe. If you go hunting for a round one knockout against a high-level opponent, on the world stage, there's a much higher price to pay.
More about: Israel Adesanya | MMA | New Zealand | Robert Whittaker