Keep the ball moving
Because I didn't see Dad play Gaelic, my motivation to play came mainly from my second-eldest brother Kevin. He was a really good under-age footballer. He played in front of big crowds at the highest level, for Tipperary, and I wanted to emulate him.
One time, when I was asked to go for a trial, Kevin, who was in an older age group by then, gave me a great tip, which helped me on my way. He said, 'One thing they want is to just keep the ball moving, keep the ball moving all time'. I remember that clearly and kept it in mind throughout that trial. I don't think I ever told Kevin how much that advice helped me.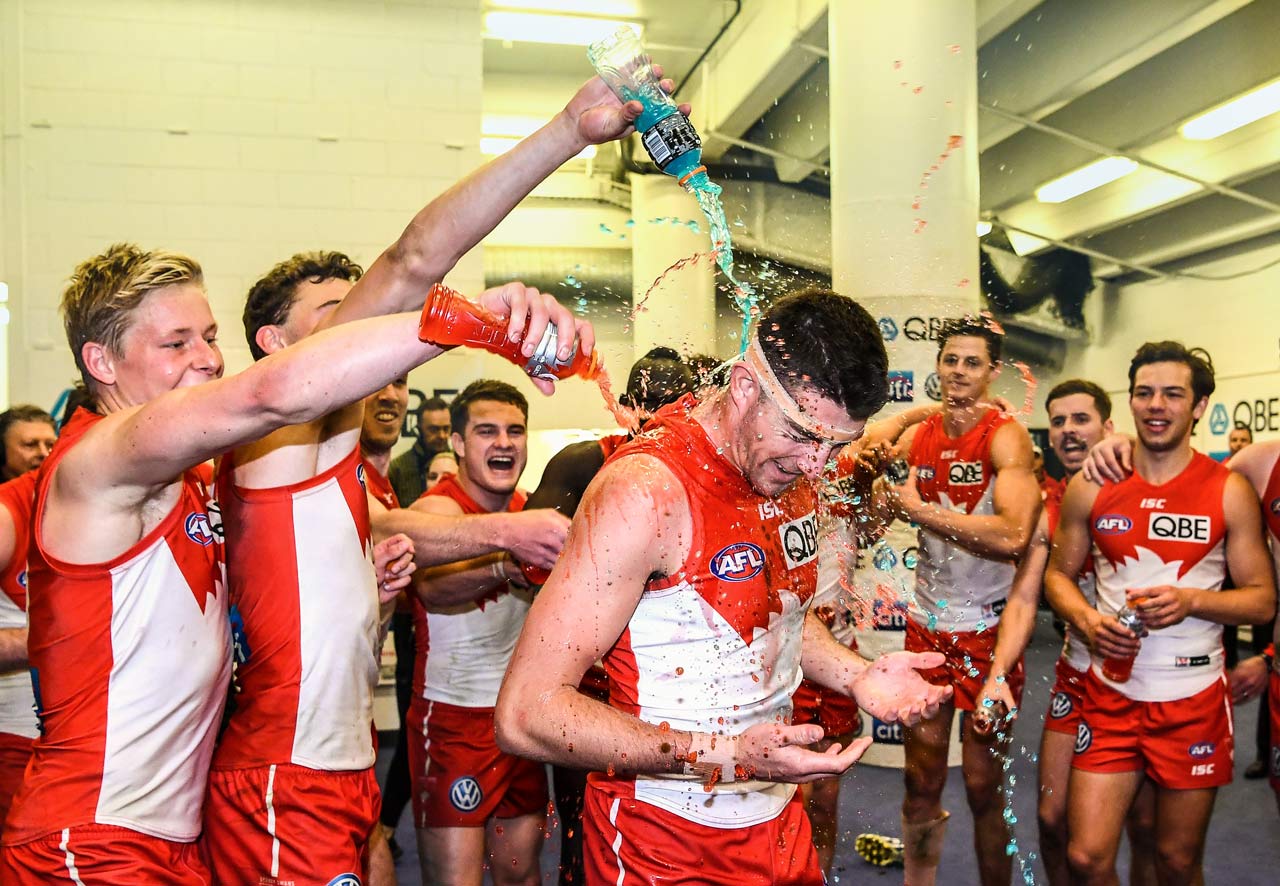 I would have been about 15 then and was selected for the under-18s. My brother above me, Alan, was in the same team and we were lucky enough to go on to win the All-Ireland that year. It was the most special occasion for us.
Our club hadn't won in a hundred years or something and to have that result, and have two brothers in the side, was amazing. It was really my break in the team, my springboard to what probably could have been a career in Gaelic football.
Not surprisingly, my parents were right behind us. They hardly missed a game. Dad likes to make a point of it, that he bought a new car in 2011 and by the end of the year he had 60,000 kilometres on it.
They travelled the length and breadth of Ireland to watch us play that year. And, you've got to keep in mind that it's not warm like here. It was rainy and windy and snowing for a lot of the time, so it was a pretty good effort by them.
that connection
It would have been pretty standard for me to stick with Gaelic football, but the chance to have a go at AFL in Australia was too good to pass up.
I've been here since 2015 and, while I'd like to think my parents miss me, they'd never say it because they know it would be a pull to come back home. They know the opportunity here is huge.
I remember when I was offered the rookie contract, I was in Melbourne and rang home. 'The Swans have asked me to sign a two-year contract', I said. Mum and Dad were on speaker and I remember Dad saying, 'Geez that's great. What else would you do?'

That support straightaway meant so much. They were all behind me, my whole family. It was massive for me.
My parents have been here twice to visit. Of course, I took them to Wentworth Park to see the greyhounds, which I'm pretty sure they enjoyed. Having them here for my debut game for the Swans last year, with my girlfriend Louise and brother Alan, was a massive moment for us all.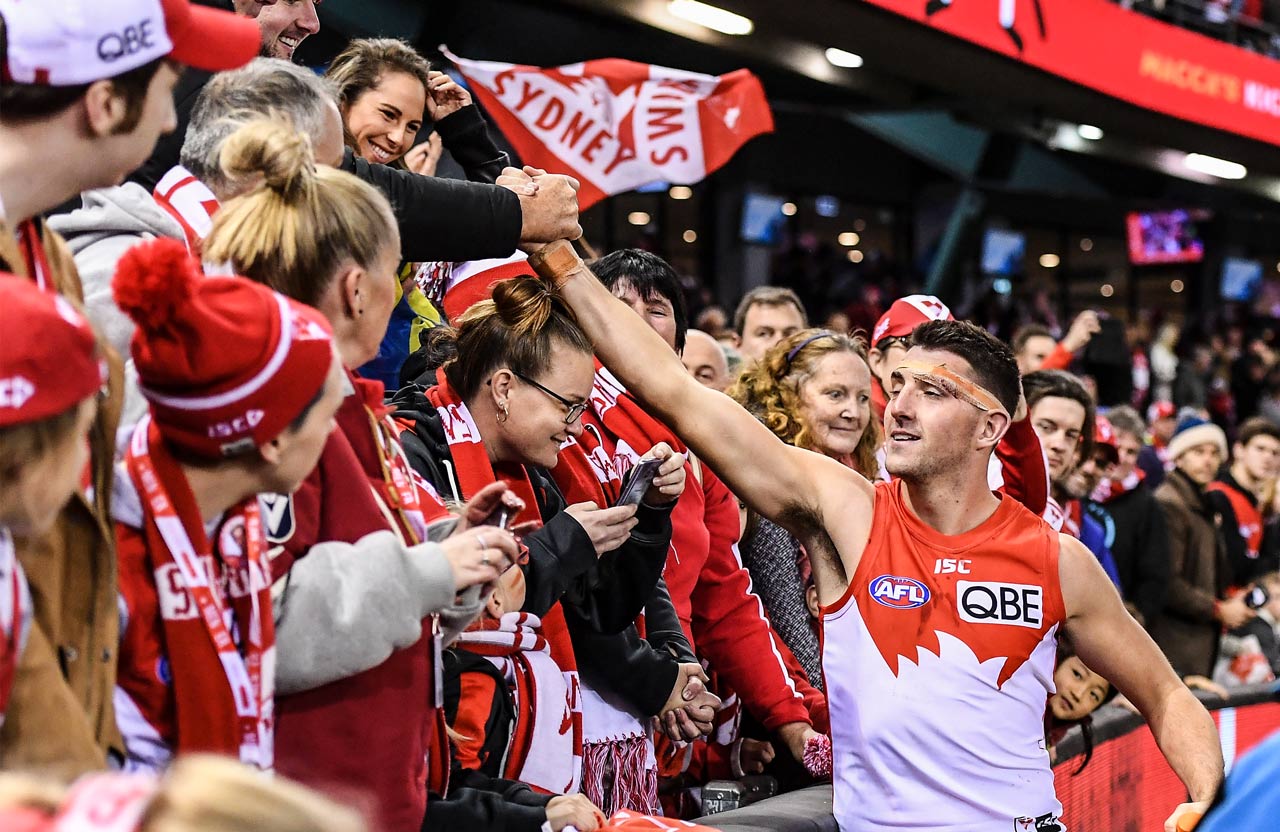 We won a nailbiter against North Melbourne and after the game I remember reaching up into the crowd. Dad had come down to the boundary and reached over some Swans supporters to grab my hand. He'd never show emotion, but he gave my hand a tight squeeze.
It meant so much to me to have them in the stands, knowing my parents brought me up in the right way, done so much for me and taught me how to be a good person first of all, and a good sports person. It was really something.
Having that connection with Dad after the game, that tight squeeze of the hand, I could tell he was immensely proud. I'd like to think that was one of the proudest days he's had.
More about: Sydney Swans