Our parents' backing to be ourselves
In some ways, we were very much your typical Catholic family from the Irish countryside. In other ways, we were anything but.
I'm the youngest of five boys. My mum, Imelda, always reminds us she had five of us under seven at one stage. She was a social worker and continued to work part-time while she was having kids – until she had me. I was the final straw, she says. After I was born, she stayed home to look after us and did an amazing job.
Mum and Dad are deservedly retired now, but Dad is still very much into his greyhounds. Dad was a policeman and played Gaelic football at the highest level.
He tells me the greyhounds are a just a hobby these days, but I think it's more than that. He's never been one to do things by half. His father, my granddad, had greyhounds, too, so it's always been a big thing in the family.
Home for us was a place called Killea, a tiny village a few kilometres from the town of Templemore, in County Tipperary. Killea is a really tight-knit community of maybe 150 people. Pretty much everyone knows everyone, and everyone looks out for each other, too.
It was a beautiful place to grow up. There wasn't much more there than the local Gaelic field, the pub, the church and the local school. Our home was at the base of a mountain and we were surrounded by lots of farms and animals.
There was plenty of noise and arguments in the house, obviously with that many young boys around, but we all became really close to each other. We'd play outside from dawn to dusk, kicking footballs out the front.
Dad would come out and play with us, always hurling or football, Mum would cook dinner, we'd all go in to eat and then go straight back out again. We never really watched TV, there was no PlayStation or anything like that. We preferred to be outside. That's how we were brought up and we all loved it.
Where our family was different from most others in the area was that our parents had a progressive outlook on life. Rural Ireland is very conservative in parts, like rural areas in many other countries.
It's less so now, but certainly when I was growing up the thought was that you'd end up having a few teachers in the family, the eldest son would take over the farm and everyone would go to Mass together on a Sunday.
Our family is Catholic, our parents are very religious in terms of their beliefs, and we all went to Mass on a Sunday for years and years. But Mum and Dad's conservative views didn't stretch into their expectations of us.
They wanted us to pursue whatever we felt passionate about in life. And they backed each of us all the way. We had a lot of freedom to be whoever we wanted to be, whereas many other people around us didn't.
The result is that us five boys have ended up doing quite diverse things with our lives. My oldest brother Sean is a media producer in London. Kevin was a fine Gaelic footballer and did actually become a primary school teacher, but he's fallen in love now and moved up the country. Stephen is in Dublin studying drama and performing arts.
I've gone off to live in Australia to play AFL for the Sydney Swans and my fourth brother, Alan, is living here with me. Alan wanted to have a working holiday out here and I can confirm that he's certainly living up to the holiday part of it.
That's one of the great strengths of our parents. If someone where I'm from said, 'I'm going to work in media in London', most people around would say, 'Geez, why would you do that?' But Dad never took a step back. He said to Sean, 'Yep, you go. If that's your dream, then you go do it'.
Same with Stephen. He said, 'If you want to go off and study drama, then go and do it and don't let anything stand in your way'. Despite being sporty himself, and despite being Irish Catholic, Dad probably gave those brothers of mine just as much confidence and backing as he gave us sporty brothers.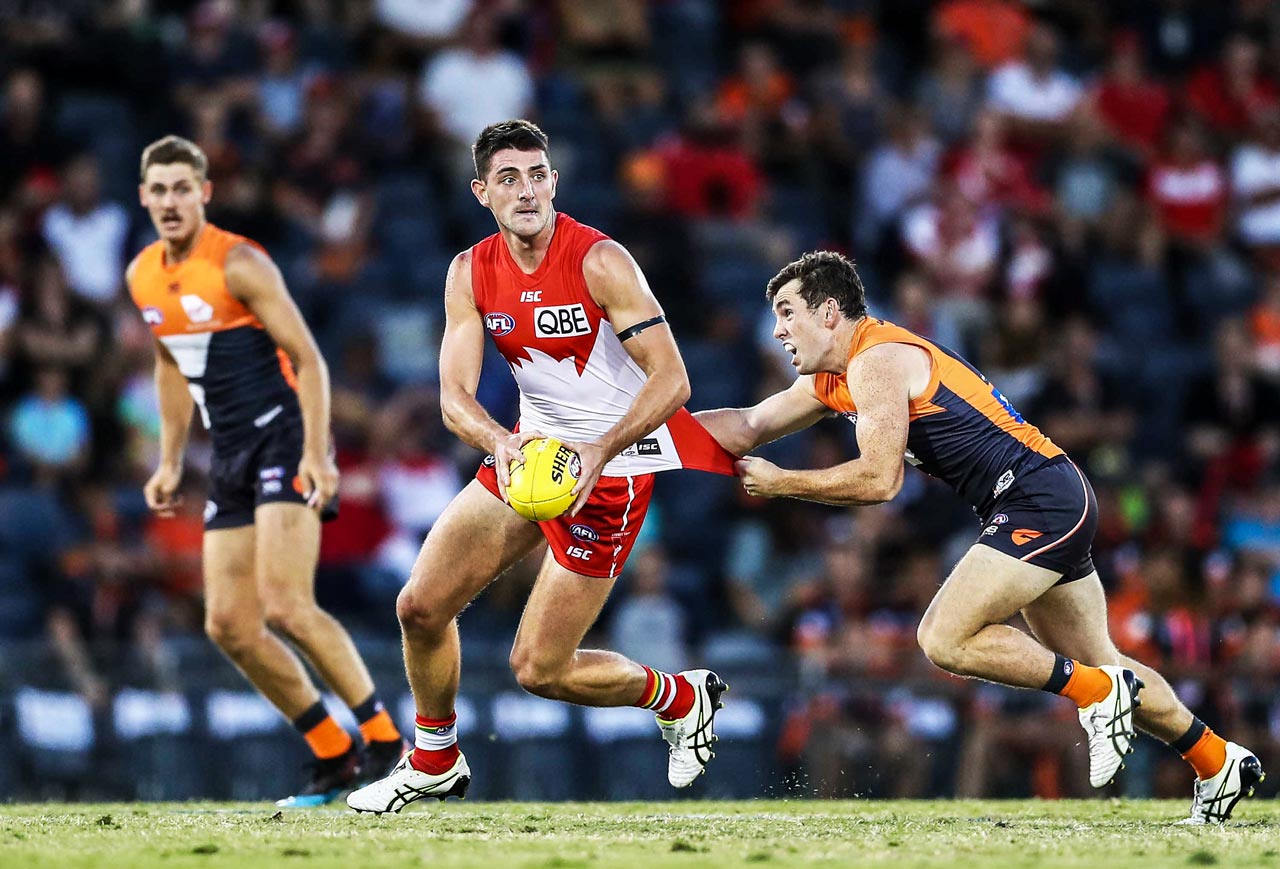 Never by half
As a youngster I spent a lot of time around Dad. I often helped him on our couple of acres out the back, fixing the paddocks and looking after the greyhounds. That was, until I got to about 15 and started getting a bit brazen.
I often tagged along with him to the racetrack, too. He's always been my hero, someone I look up to and respect so much.
One time, when I was working in the paddock with him, he taught me a lesson that stuck with me and I try to apply to every aspect of my life. I was putting down wires and fixing gates and doing a decent job. The gate wiring would hold, but it wasn't a great job.
Dad came over and said, 'Does that look perfect to you?' I knew it wasn't. But, being a stubborn teenager, I said it did. 'No,' he said. 'That's not good enough. Don't ever half-do a job'.

I started to realise that everything my dad did in his life he did to the best of his ability. At times it was hard for him. He was the only one working and he had five kids all wanting to do everything.
Our family is Catholic, our parents are very religious and we all went to Mass on a Sunday. But Mum and Dad's conservative views didn't stretch into their expectations of us.
It's not easy trying to run a family and bring in money. Together with Mum, who was just as determined, they made sure they did everything as well as they could.
Hearing those words from my dad, about never half-doing a job, and seeing the example he set, became a huge message for me. I like to think that way of living is ingrained in me now. I think it's pointless to go about something unless you're going to give it your all.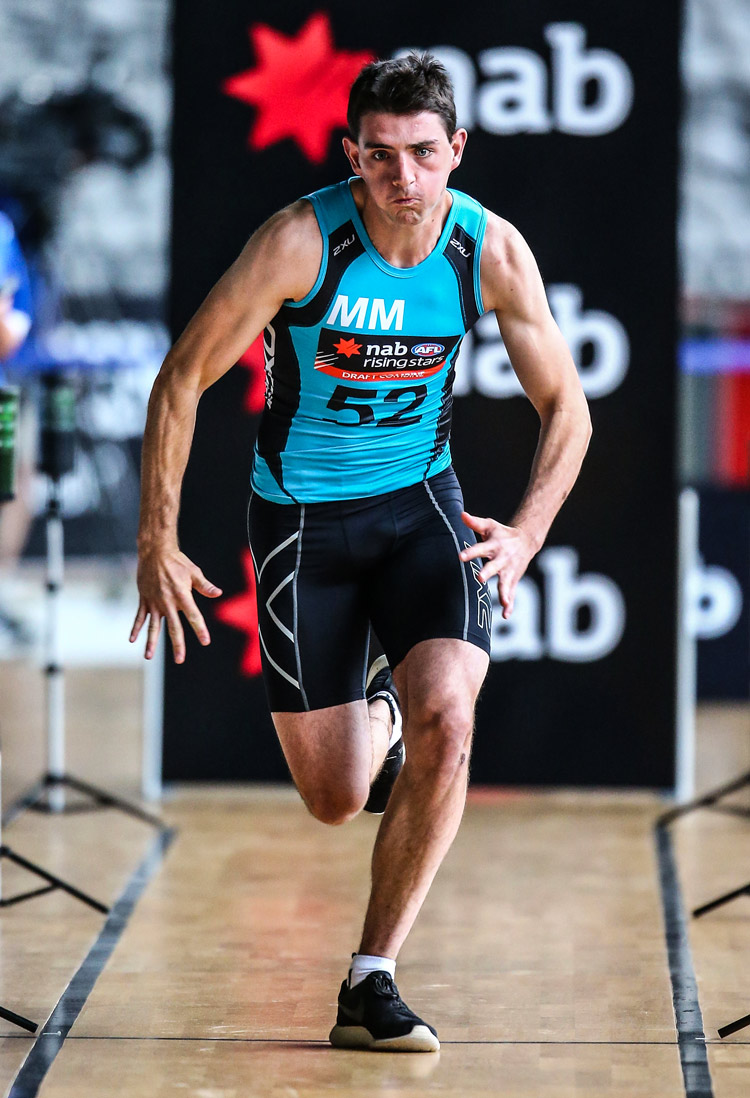 Unfortunately, I never got to see my dad play. There are no videos, not much footage at all. But he likes to tell us how good he was. He reminds us every day… For sure, there are plenty of medals and awards around at home which back up his claim.
Dad spent more than a decade playing for Tipperary, captained them as well, and also captained his local club team to five or six County titles. Amazingly, early on in his career, his police work was up north and he'd travel three hours each way, sometimes twice a week, to play.
At the race track with him, whether it was at Thurles, Clonmel or Kilkenny, I met a lot of people over the years who told me how good Dad was. 'You know, your dad was a tough nut on the field', was often the message.
I thought that was the greatest compliment you could ever get, that people would think you were this tough guy on the field. To me, that was just amazing to hear from people, especially since us kids of his also saw the other side of Dad, the generous, caring and considerate side.
More about: Sydney Swans