A NEW CHAPTER
I don't have regrets or wish I could wipe things from my memory. I'm not ashamed. I believe all your experiences are meant to shape you as a person and how well you manage that is up to you.
I made a lot of amazing friends while I was away backpacking who I still talk to today and I feel lucky and privileged to have seen some of the world. I mean really see it, not just the four walls of a hotel room and a football field.
The best players get into the Matildas squad at a young age and it's non-stop, 24/7 when you do. I got to experience a normal life for a while, which most of the girls don't. I'm grateful for that.
But I wasn't comfortable with the person I'd become. I knew it wasn't me. I needed to start achieving again.
I've been mending bridges with family and friends. My parents, Joe and Kim, love me for whoever I am as long as I'm happy, but I couldn't see that at the time. Or I ignored it. They also love my partner of almost three years, Jasmine.
I've got the best support network. It's never been any different. I just didn't realise it at the time.
Things I didn't see the value of back then I identify immediately now.
When Staj gave me another chance with the Matildas, I vowed to work harder than everyone else and never put a foot out of line because I remembered what I'd get in trouble with him for when he was coaching me at Sydney FC.
He was always on my arse about wearing the wrong socks or the wrong shorts to training and I couldn't see what the big deal was. But it wasn't about the socks and shorts. It was about attitude and professionalism.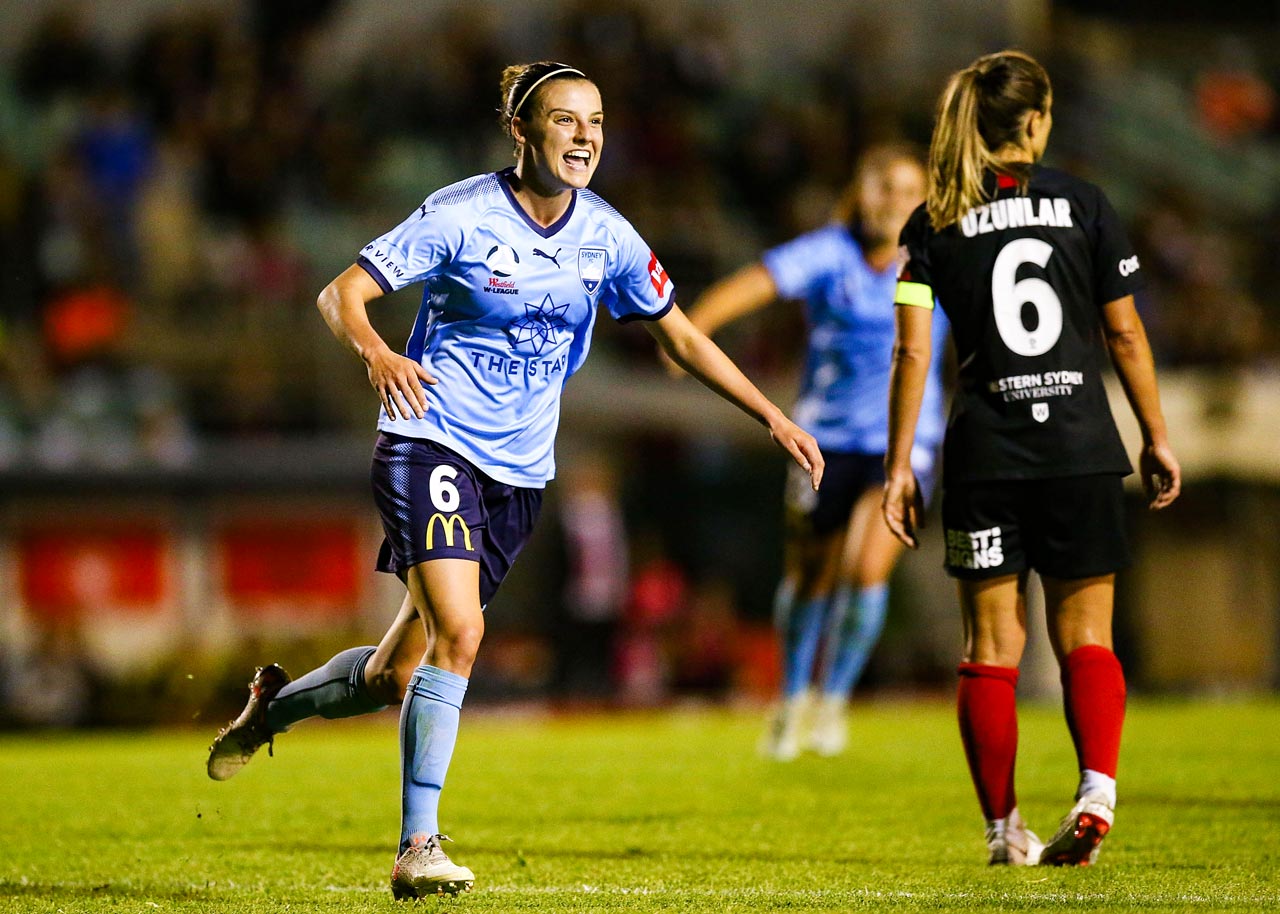 When you're playing at the highest level of sport, doing the one percenters is what makes the difference between being an elite athlete or just one of the rest. I started following those values and haven't stopped.
I've done things a little bit differently. I've played club football in Sweden and Norway, because I love Europe. I've taken things away from those experiences that will stay with me forever. Now I want to play in the US. I'd love to play in Japan and China as well.
I turn 24 three days before Christmas and I believe my experiences have left me as a well-rounded person who has learned a lot and has the ability to have a positive influence on other people's lives.
I've been lucky enough to have good mentors. Lisa De Vanna has been my greatest mentor, whether she knows it or not. She's been my roommate for close to three years on tour now and has helped me a lot. She gives me tough love all the time. She tells me straight, which I think I really need. She keeps my head screwed on like there's no tomorrow.
Now I'm a mentor to young girls and it's such an honour. When kids approach you after games and say they really look up to you and that you've changed their life in a better way just by being you, it's an amazing feeling. I love being a role model.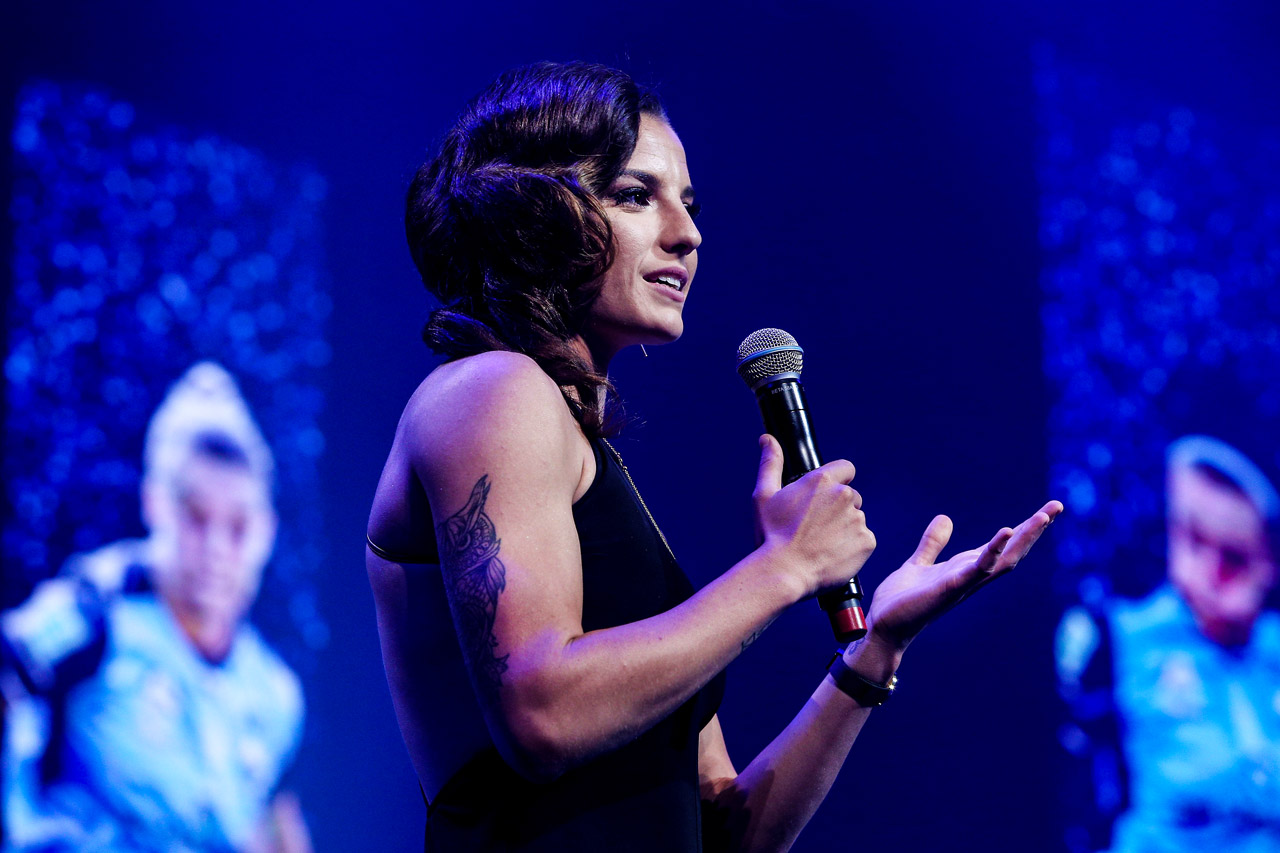 A HELPING HAND
I had a girl come up to me after a Matildas game and she was crying and saying how much of a help I'd been to her. I'd never spoken to her before, but she said my acceptance of my own sexuality had enabled her to accept herself more. When something like that happens, I realise I've got a responsibility here.
I mentor other girls with their football. One of the girls I've had a lot to do with shows promise but has experienced the same problems I did as a kid: rejection.
I was a very small child and I lost count of how many representative teams I got turned away from because the coaches said I wasn't big enough, strong enough, fit enough or fast enough. I never made a state team.
Pretty soon after that, one day it all just hit me. I thought, 'I'm over all this shit. I need to move on and be better.' And that was it. Done. It was like a switch had gone off in my head.
When you invest your heart and soul in football and it's not going as you would like, you end up questioning your whole life. You wonder if you're of any value at all. That's how I felt as a kid and I'm mindful that other kids do now.
This girl was really down about her football and that was translating into her life. She was feeling worthless. I explained to her that while football is important you've got to have other things in your life as well. But with the football, don't let missing out on a rep team stop you.
I want to do more and I've started up a footballing charity that we're in the process of naming. It's designed to provide opportunities for disadvantaged indigenous female kids from remote areas. My first clinic is in Cairns on January 20-21 and I'm in the middle of fundraising for the project.
It's all about goal-setting and providing kids with an opportunity to see that if they want to achieve something, they can.
We'll be providing gear from my sponsors and we'll be taking up as many used pairs of boots as we can to distribute in the communities. One of my aims is to be able to bring the best kids from these areas to Sydney and put them into development programs. I want this to be the start of something big.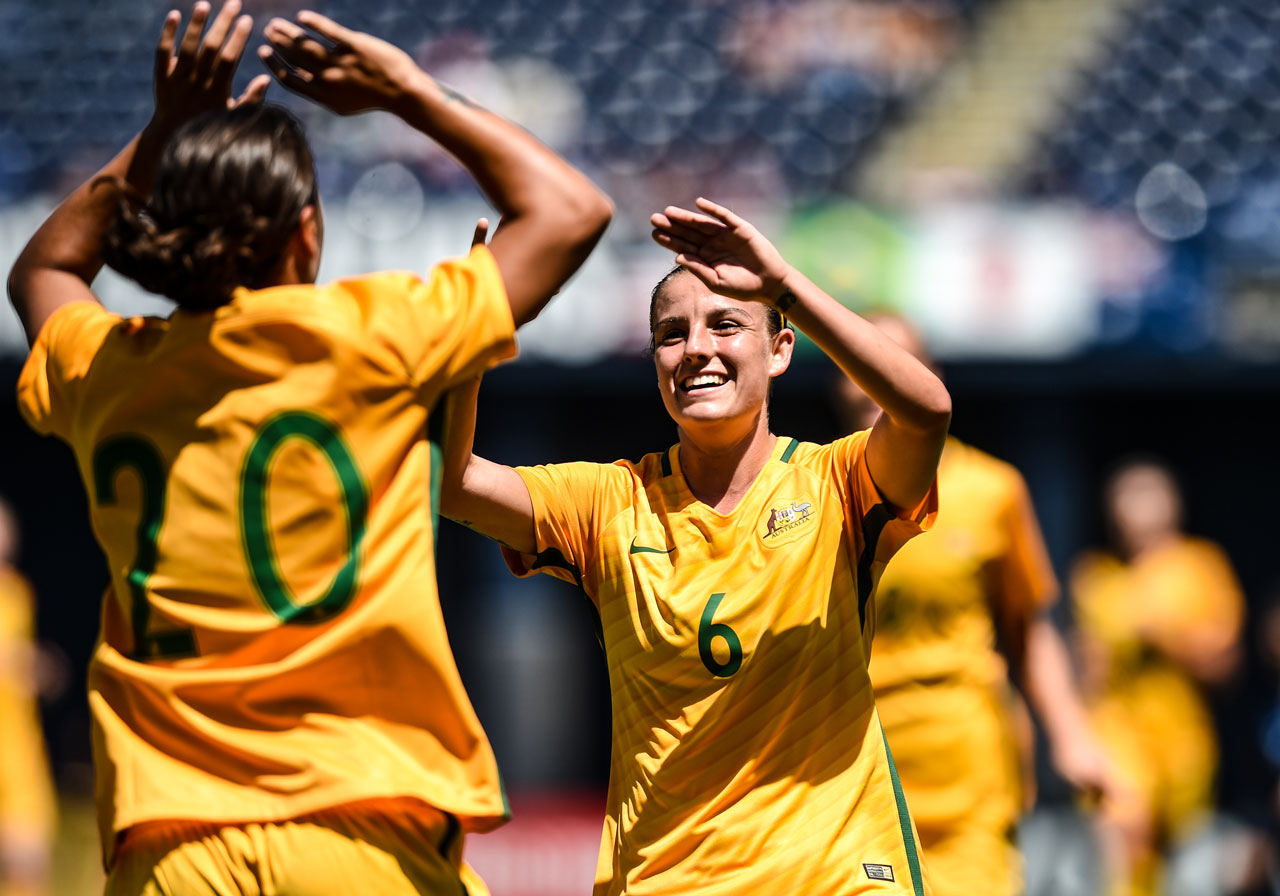 THE BIG GOAL
My life and career goals are very clear to me now. I would love to be an influential player in the national team. A regular starting player, which I think I've almost ticked off now. 
Jasmine and I are talking about having some kids and living overseas together at some stage.
I'm determined to build my charity up, but my biggest goals in the short term are to help the Matildas succeed at next year's World Cup in France and to see the 2023 World Cup awarded to Australia.
I would aim to be in that 2023 team as a driving force, playing in front of all the people – family, friends and supporters – who mean so much to me.
At home, on the biggest stage, I want to show them what I'm really all about.
More about: Alen Stajcic | FIFA Women's World Cup | Lisa De Vanna | Matildas | Mental health | Newcastle Jets | Sexuality | Sydney FC | W-League | Women's Sport