HUGE SHOCK TO THE SYSTEM
I'll never forget that first winter in 2003. I thought, 'What have you done?' 
It was a huge shock to the system moving away from home. It was the first time I'd been away from my parents, living by myself, organising meals, paying bills.
But I remember it as a fun time, starting out a career with not a lot of expectation on you … you're just a young fella where all that was expected of you was to train hard and do your best on the weekend.
It's not just me achieving the milestone. There are a lot of people who have had a contribution and I have no doubt I wouldn't have reached it without so many people helping me.
When myself, Billy and Cooper arrived at the club it was only about four or five years old. Although we'd already achieved a premiership in that time, when we walked around town with our Storm gear on, or if we had sessions elsewhere and had to board planes at Melbourne Airport, we'd always have people asking, 'What do you guys play, what's your team name?' 'Ah, the Storm? I'll keep an eye out for you on TV'.
We didn't care about all of that. Melbourne presented an opportunity to fulfil our childhood dreams of playing professional rugby league and that's all our focus was on.
As time went on, we matured as people as well as footballers. We understood our responsibility to grow our football club and grow our sport. To get young people playing the game in Victoria.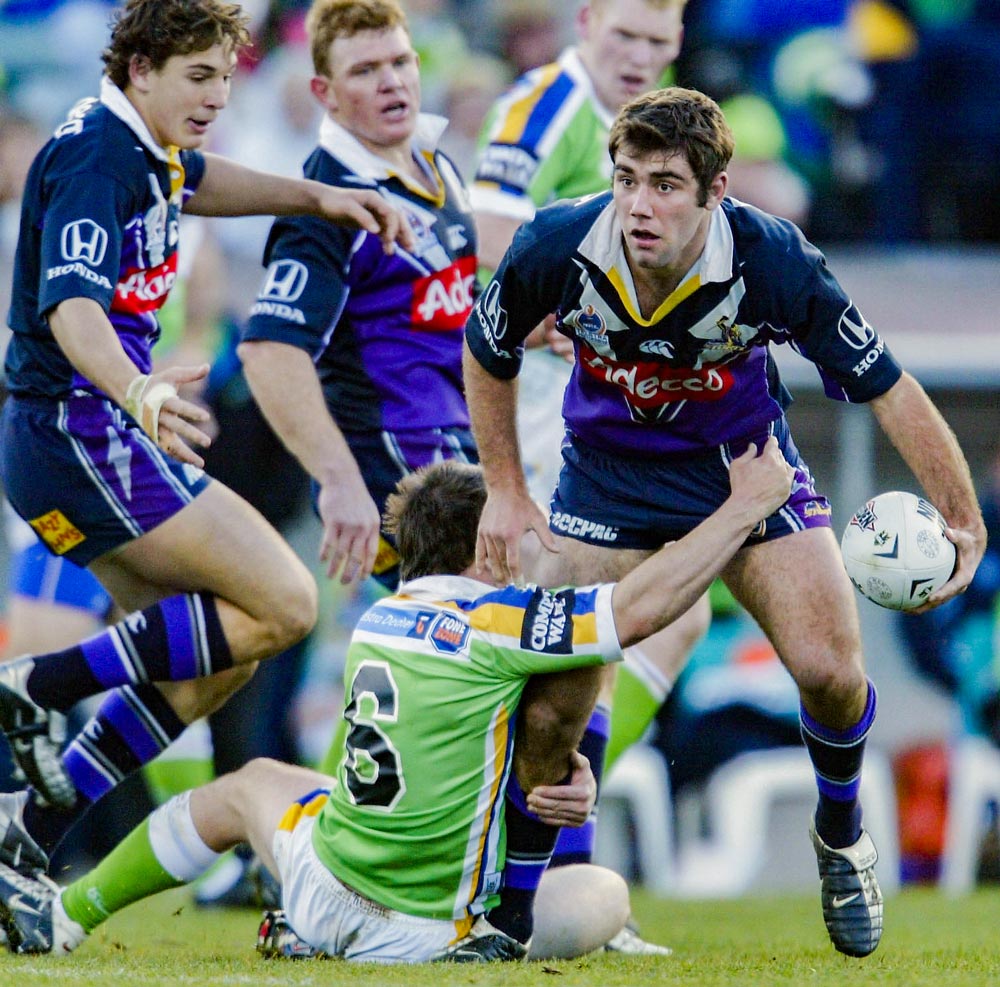 Our mindset and attitude of being part of the Melbourne landscape was never about trying to take over AFL, which was never going to happen. They had been there 150 years and we were the new kids.
All we wanted to do was showcase our club, our sport, and attract some new fans.
ONE-CLUB MAn
I only came close to leaving Melbourne once, midway through 2013.
At the time I was away a lot and my wife Barb was largely managing our home and three small children on her own. I knew it was tough on her and thought a move to the Broncos – close to our extended families – would help, but it was Barb who ended up putting a stop to it.
I think she knew I didn't really want to go. 
From the beginning of my career, I had said to her and my family that I liked the idea of being a one-club man, that I didn't want to be a person who moved around a lot, but it's not easy and a lot of factors come into play.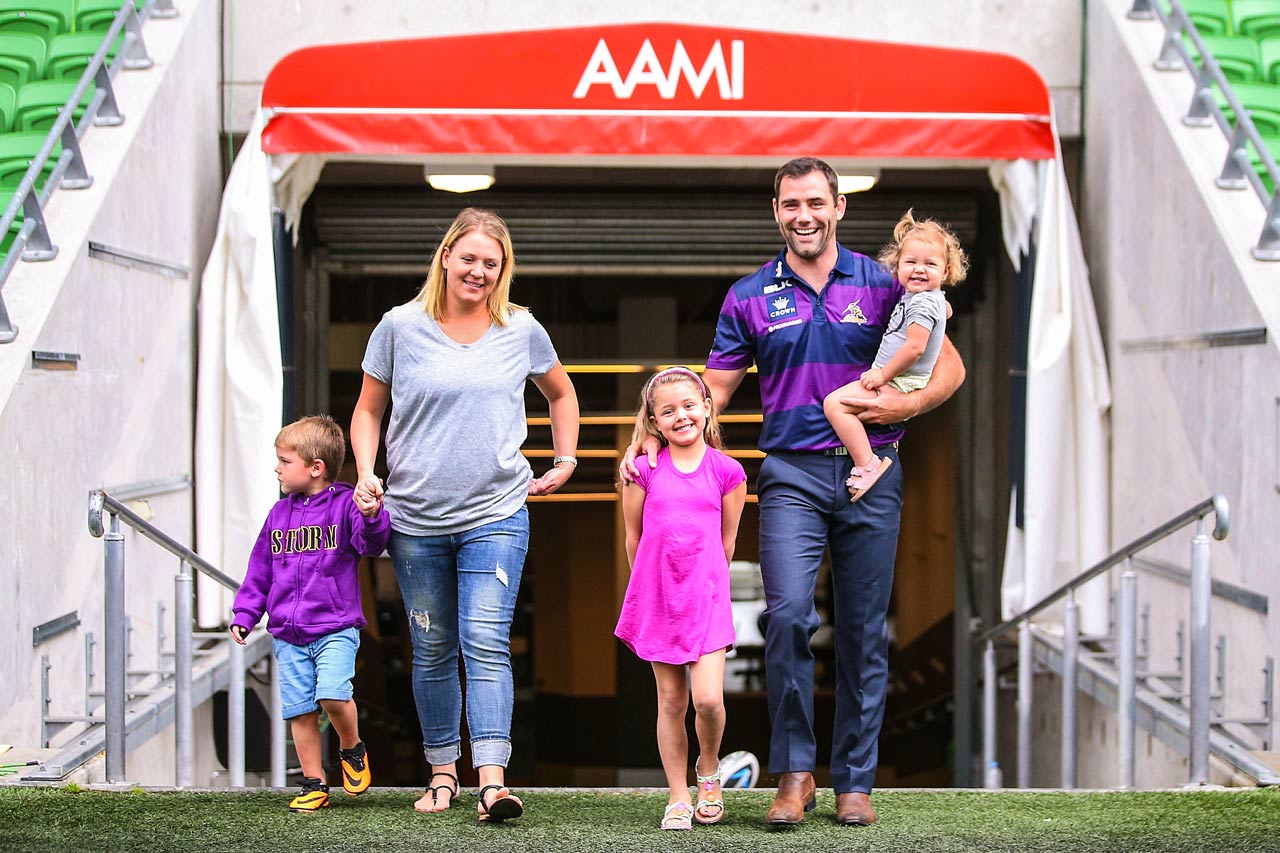 Anyway, when it was time to make the call Barb grabbed me and said, 'I can see this is troubling you, but you're over-complicating things … Do you really want to leave and play for someone else, or do you want to stay and play for the Storm? When you first started, you wanted to be a one-club person.'
I replied, 'No, I don't want to go, but I want you guys to be happy'.
She said, 'If you're here and you're happy, we'll be happy.' That was that! 
HIGHS AND LOWS
Four hundred NRL games. That's a lot of team-mates, many more opponents, some huge highs and the odd low as well.
The 2012 and 2017 grand finals are standout games for me. In 2012, a lot of people had written us off after we went five games without a win. But we stuck strong, got back to basics and made it happen. After the salary-cap issues, morale wasn't at its highest, but we built things back up and made it count.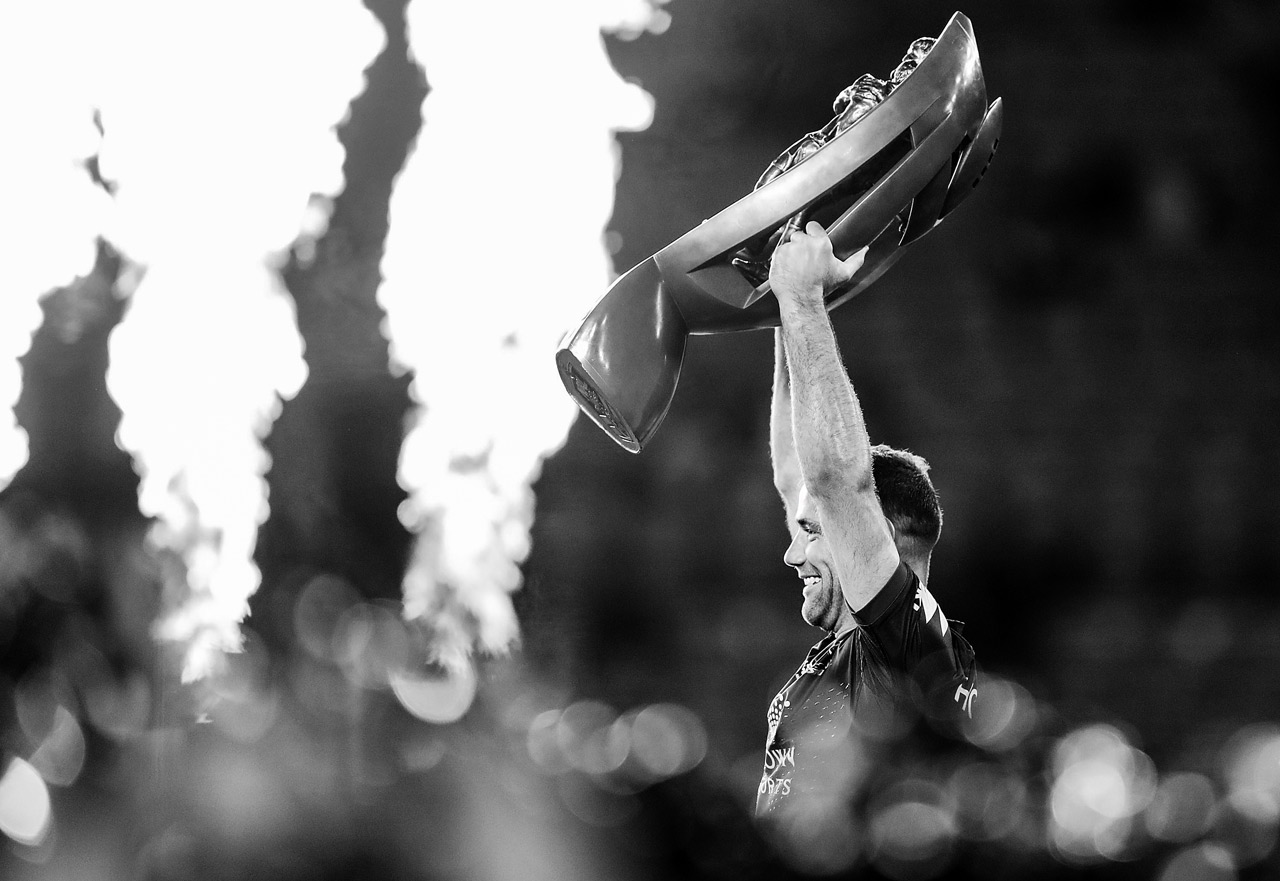 I've had quiet games, obviously, like everyone. But one of the worst nights of my football life came in 2008 when I missed the grand final through suspension.
We lost 40-0 and I felt like I let the boys down. I was sitting there on the bench next to Ryan Hoffmann, who was injured, and felt helpless.
I've played with and against a lot of tough men – mentally and physically. I could name a dozen or more but in terms of mental toughness, Slade Griffin, who had three knee reconstructions and came back to win a premiership, and Billy, who came back after two shoulders to win a Clive Churchill Medal at 35, stand out.
Dallas Johnson and Petero Civoniceva are the physically toughest players I've played alongside.
There isn't a player I've had nightmares about, or been worried about running at me, but there are guys who you know can change a game in a moment. 

Roger Tuivasa-Sheck comes to mind – alarm bells go off whenever he gets the ball. Jason Taumalolo is another. He is so mobile for a big man and has this great ability to suck in two or three guys and then release a quick play-the-ball to get his side on the front foot. 
I've loved being in a leadership position within the teams I have played in – embracing the responsibility. I think that comes from my parents, who were both great role models for me growing up.
I also learned plenty from my junior coaches at Logan Brothers, then moving into the NRL I was around guys like Matt Geyer, Stephen Kearney and Danny Williams. Robbie Kearns and Craig, obviously, as well. In rep footy I learned from one of the greatest ever leaders of our game, Darren Lockyer, who is someone I have always looked up to.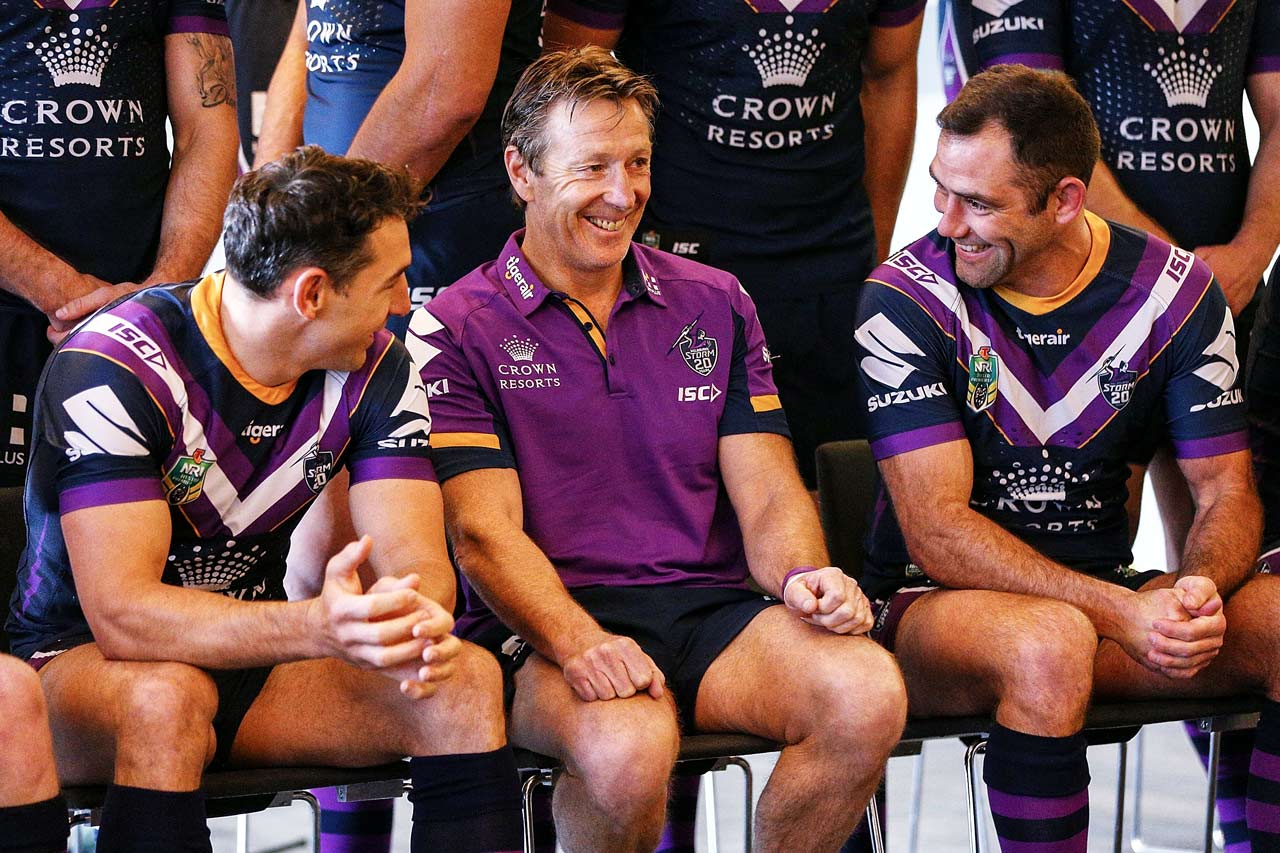 THERE'S A GAME TO PLAY
I don't know if I'll be emotional on Saturday night.
I'm not overly emotional about it yet. It's more been excitement. It's not like it's my last-ever game – touch wood.
I still have one eye on continuing my career, which I think takes most of the emotion away. There's a game to play. 
The last thing I want to do is go out and be overwhelmed by things outside of those white lines, not play well and let my team down. 
I hope everyone has a good night and enjoys being at the game, but for me it's business as usual.
More about: Billy Slater | Brisbane Broncos | Craig Bellamy | Jason Taumalolo | Kangaroos | Leadership | Melbourne Storm | Queensland Maroons | State of Origin