Things you see, but don't believe
I consider myself lucky to have seen the development of Greg Inglis not just as a footballer, but as a person too.
I met him when he joined Melbourne as a 16- or 17-year-old and he made his debut when he'd just turned 18. He was a boy still. Lean and lanky but with a lot of natural ability and athleticism. That's what caught the eye of myself and the rest of the team in the early days, that natural ability.
He had all the physical attributes. His speed, elusive running with the ball, huge leap and ability to catch the ball in the air were all at a high level at such a young age. To watch him progress from that, with those attributes, to a player able to impose himself on all the matches he played was quite special, but not surprising.
To be able to be on the same field as him and watch him do things few other players could do was a pleasure.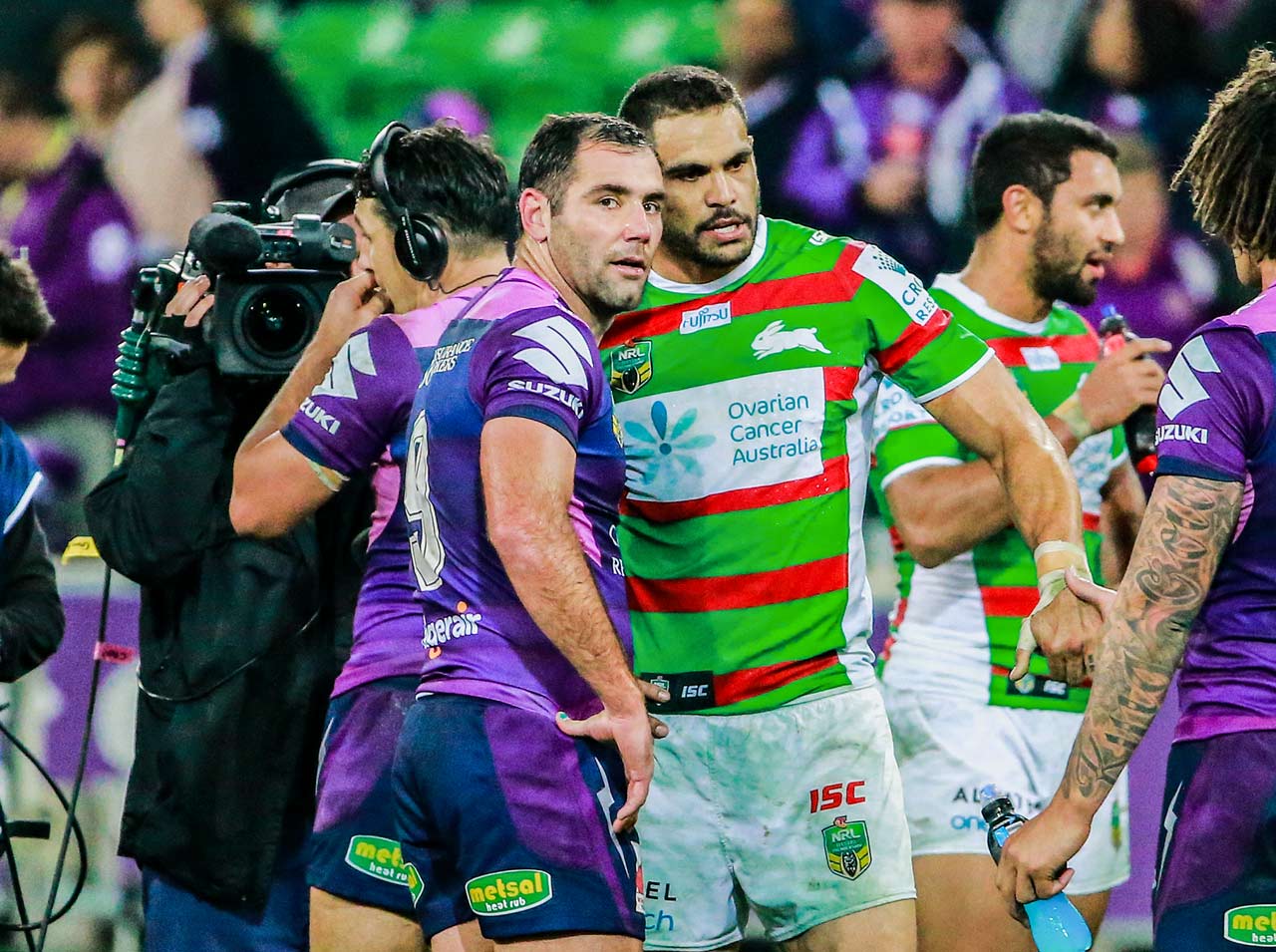 All young guys who come into an NRL club are quite shy and reserved and GI was the same. But he fit in quickly. He's a guy that really enjoyed being around people, teammates and friends and particularly his family. He always wanted to be around people and he's never changed in that through the time I've known him. As with most people, as they get older they become more mature and he became better at speaking in front of crowds and speaking up in team meetings. He developed his skills not only as a team member but also as a leader during his time at Melbourne.
My relationship as a teammate wasn't confined to the Storm days, obviously, as I also played with him for Queensland and Australia.
Watching him develop as a leader in all three aspects of the game was a really nice thing. He started out as a quiet young man who developed into a guy all the young rookies were looking up to.
State of Origin was an obvious progression, and you can see why fans of both states were getting excited and coveted him. He had put together some really high-quality seasons at the Storm at quite a young age.

That quality meant he demanded a call-up. Everyone could see it in games but I had that extra insight of seeing him day to day in training and that left me in no doubt. There are some players where you're unsure if they'll ever make that step up, but I was always confident he had the ability. And it's a tribute to his natural ability that he was able to play multiple positions, whether fullback, centre, wing or five-eighth, that convinced me he would be okay in that Origin arena, wherever he would be picked. Of course, he excelled in all positions he played in.
There has been plenty of talk about his Origin status – there still was this week when he announced his retirement. But I don't remember him ever sitting on the fence with regard to representing Queensland or New South Wales. If he did, he kept that to himself.
He was always adamant he would play for Queensland. Although he was born south of the border, he moved to Queensland at a young age, played junior footy up there, and I felt he always had aspirations to play for Queensland. I never questioned who he wanted to represent and left it to him. There was no note left on his gear in the Storm dressing room, or sneaky conversations to try and persuade him. I didn't need to. It was in him already.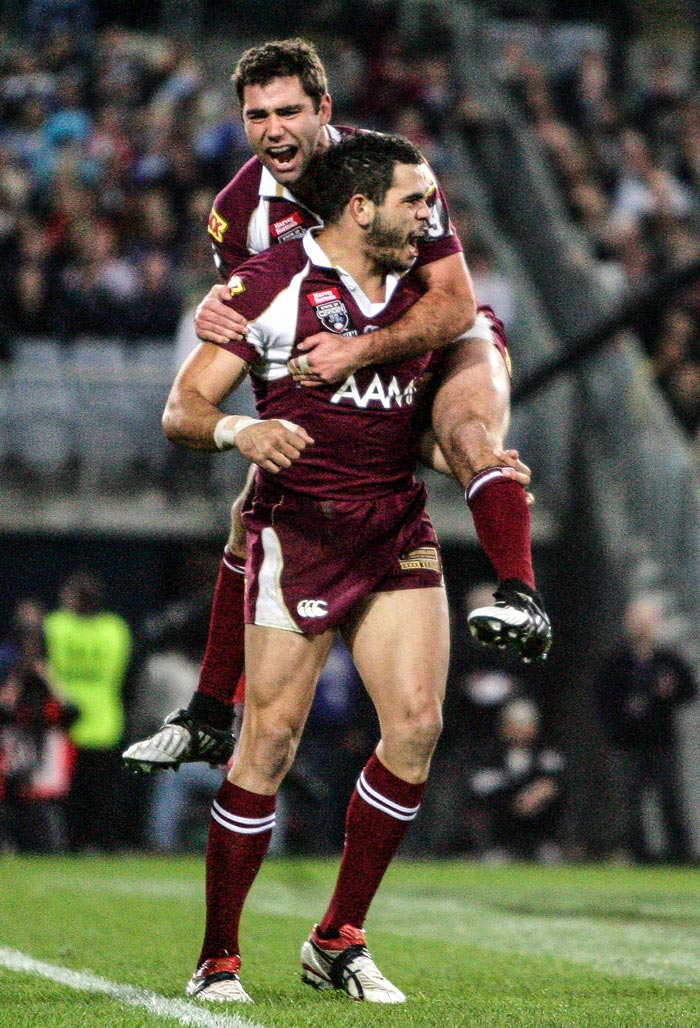 There are so many moments that showcase his abilities. Over time we've all been extremely lucky to witness him in action.
I have a couple of favourites. One was a game we were playing against St George Illawarra at Olympic Park and he got the ball out near the left hand side of the field and ran into poor old Jamie Soward and knocked him six feet into the air before surging over to score.
The other was during the Centenary Test in 2008. GI was chasing a kick and the ball was a lost cause, heading out over the dead ball. I don't know how he got there and couldn't believe what happened when he did.
He scooped it back over his head for Mark Gasnier to score a ridiculous try. No one had any right to get to that ball. That showed the freakish ability he had.
I've seen him pick a ball up from dummy half, 50 metres out from an opponent's line with nothing on, beat three or four defenders and score a try. Just things that you see but don't believe anyone can make happen. There's been so many of them.
I'm sure his transition from his playing days will be seamless.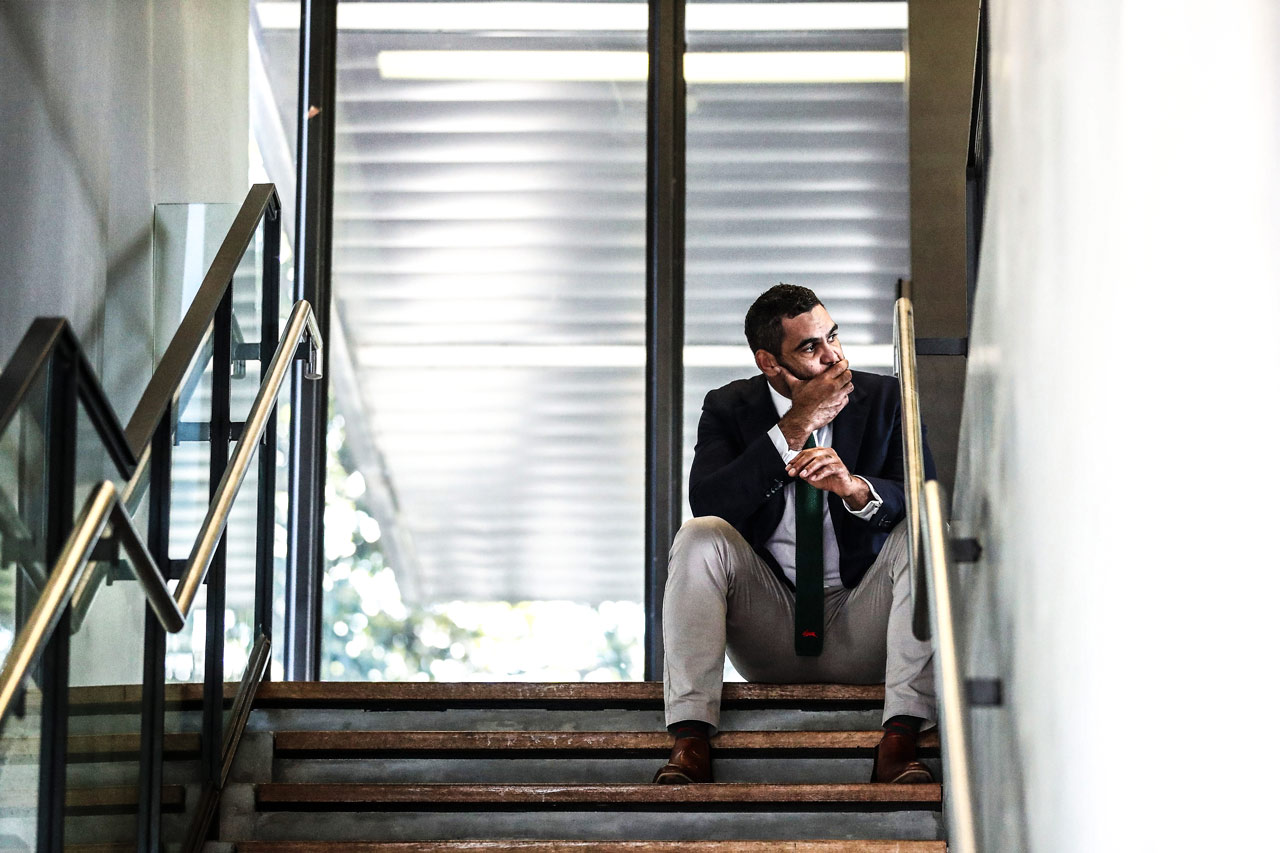 I know Greg has a lot of support at the Rabbitohs. They're a strong club, built on a strong culture and leadership. Whatever aspect/department of the club he works in he will prosper. He's always part of the Melbourne Storm family too, so there a lot of people who want to see him succeed and enjoy his life post-playing.
He's admired and loved by a lot of people so there's never ever going to be a time where there's no one there to help, if he ever needs it. That comes down to Greg. If there is a time where he needs help, he only needs to pick up the phone and call someone and there will be help there straightaway.
Everyone that knows Greg knows he's a wonderful person and we want him to be happy and do the very best for himself after his career is done.
More about: Cameron Smith | Greg Inglis | Kangaroos | Melbourne Storm | NSW Blues | Queensland Maroons | Retirement | South Sydney Rabbitohs | Sponsored | State of Origin