Bernie Vince - Contributor
The beginning, not the end
I was a bit embarrassed, to be honest. I feel more comfortable getting sprayed than praised. If I'm getting sprayed it's like, 'OK, I've got something to work on.' But when I'm being praised? I don't know. I just get a little uncomfortable.
It's been a bit like that since I announced I was walking away from footy. I have been truly humbled by some of the lovely things people have said. The words of Maxy Gawn in his newspaper column, Simon Goodwin at the best-and-fairest, Paul Roos and many others have had a real impact on me these last few weeks. Even though I might've acted a bit awkwardly at the time, I hope they know that I will never, ever forget their kind words. They have meant the world to me.
The decision to finish up my playing career had been a while coming. I actually discussed it with Simon Goodwin the previous season – what it would look like, the timing of it and all those kinds of things – but it really took shape as 2018 played out. I could feel that I was slowing up a bit and couldn't do some of the things I used to do. I've seen players go on a year too long. They've done well the season before – and they've had every right to elect to go around again – but they've ended up looking out of place in their final 12 months. I didn't want that to happen to me.
I've had quite a few people come up to me and say, 'I reckon you could've gone on another year.' That's what I wanted. There's probably an element of them trying to make me feel good but, hey, I'd rather be told that than hear, 'You should've finished last year!'
I told Goody and Josh Mahoney about my decision first. It was the second last week of the home-and-away season and I was determined not to let my news be a distraction for anyone leading into the finals. I told the boys a week or so later before a training session during the bye week.
There was definitely sadness there, even though I was really comfortable with the decision. Footy has been my career for 13 years. That realisation that you're never, ever going to do it again – the finality of it all – does hit you.
Michael Hibberd didn't make it any easier. He was crying in the front row the whole time I was addressing the boys. I was looking at him thinking, 'Mate, are you walking away as well?' The boys joked that he was only crying because he was losing his drinking partner. We're good mates.
But it was lovely. It will stay with me forever.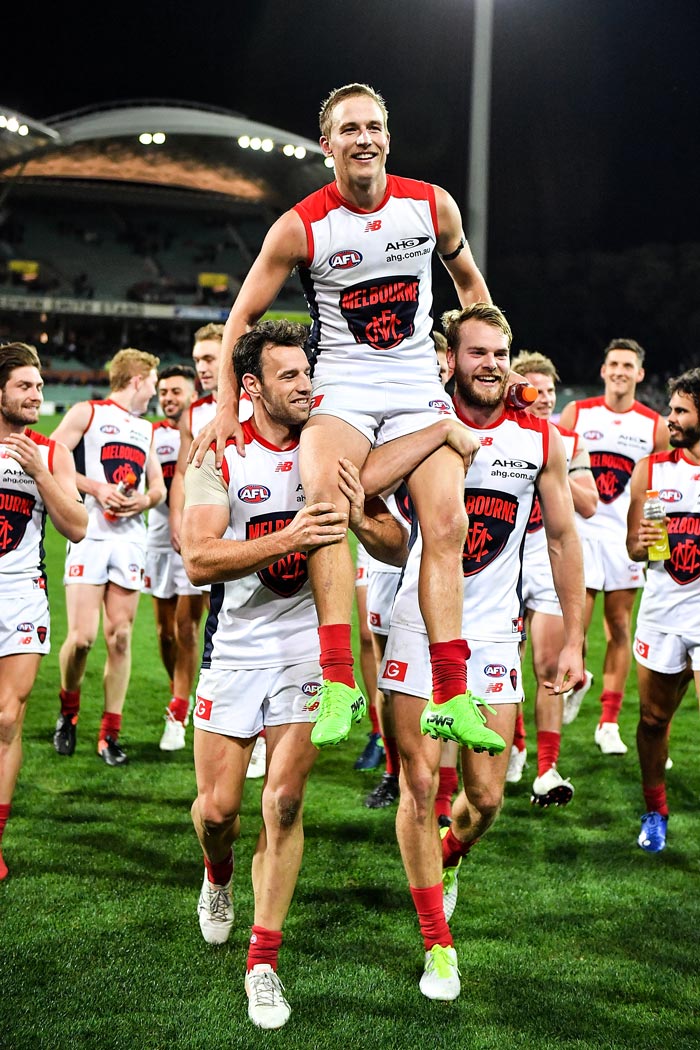 SELLING HOUSES, PLAYING FOOTY
I've been balancing real estate with footy for about three years now.
We sold Tom Bugg's apartment in Port Melbourne and Jeremy Howe's house in Elwood. We lease Chris Dawes' properties as well as Jordie McKenzie's and Sam Frost's. We bought a house for James Harmes and got him a pretty good deal.
Balancing footy and real estate might sound difficult – it certainly did make for a tight schedule most weeks – but if you were organised and up-front with everyone, there wasn't much to it, really.
You're mates, but when they decide to work with you it's business. I always made a point of making that clear from the start, sort of setting the rules, so there was no chance of people talking to other people. I'd say, 'Whatever you say to me is strictly in confidence and won't be shared with anyone.' They probably knew that anyway, but I thought it was important to lay it all out there.
It started with a few conversations with Pride Real Estate. There was an opportunity to franchise out. Pride's head office is in St Kilda and there's a franchise in Elwood. Charlie Clemons, my fellow director, and I set one up in Prahran. We're a separate franchise now.
It wasn't a quick decision to get into property. It took me more than 12 months to decide it was the career for me post-footy. I was in for a while, then I was out. But at the core of it, I was always really interested in property. Making a career out of it seemed like a good idea.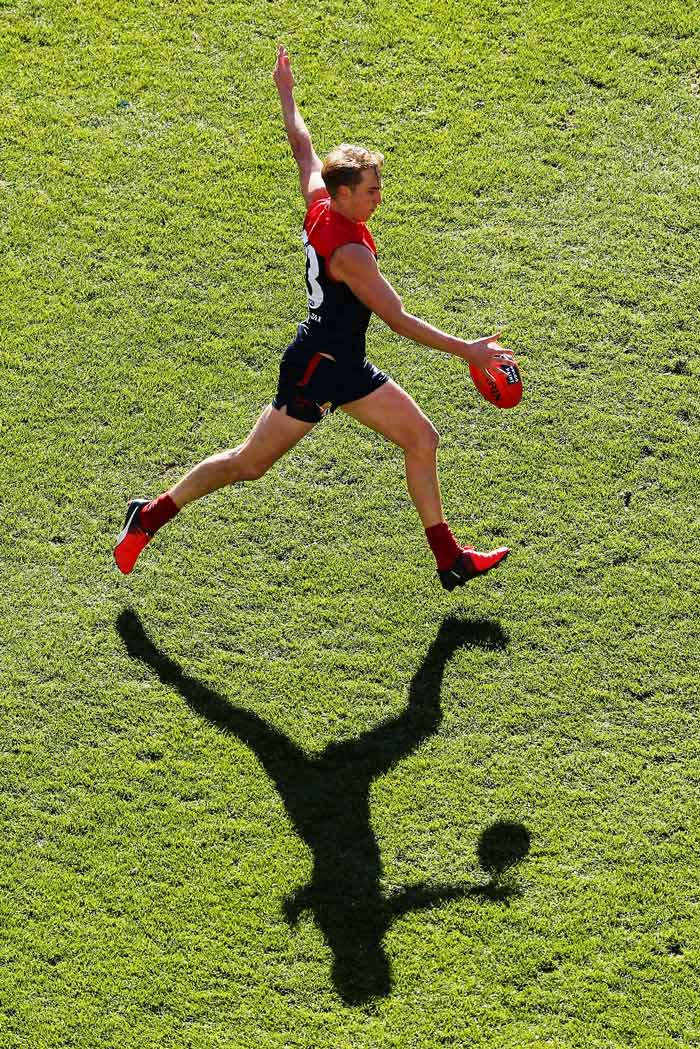 More about: Business | Melbourne Demons | Paul Roos | Retirement | Sponsored | Sydney Swans