THE COACHING JOURNEY
I've been pretty fortunate to work with some great people and in some really interesting environments, through cricket and as a school teacher.
I played my junior cricket at Seven Hills and then 10 years of first grade at Fairfield. At Fairfield, I was the fourth bowler behind Doug Bollinger, Don Nash and Grant Lambert, a pretty handy club line-up!
I was then offered a chance by Gavin Robertson to lead the attack at Blacktown when they started up. I went over and had my best year personally, but the club lost 19 games and I made the tough decision to go back to playing alongside my old mates.
Despite leaving Blacktown, I had a good link with the president there, Jim Hanshaw, who sadly passed away a couple of years ago. Jimmy had put me through my Level 3 coaching certificate and I promised him I'd come back to coach at the club after I'd finished playing, which I did.
At the time I started coaching, I was also starting out as a teacher at Patrician Brothers Blacktown, where I'd gone to school, so I'd work there from 9am until 3pm, hop in the car and go to cricket training.
As my coaching experience broadened, I got involved in NSW under-age programs, which included working with young players like Pat Cummins, Sean Abbott, Kurtis Patterson and Mickey Edwards, and then became the bowling coach for the NSW Breakers.
I've been coaching the Sixers throughout the three-year history of the WBBL, in which we've won the past two tournaments. The role with the Sixers opened up a chance to work with the Southern Stars, which I did for the first time for about nine weeks late last year as an assistant to Matthew Mott.
PLAYERS AS PEOPLE
Most of my coaching work has been with women. But I don't see it as any different to working with men. Often, the message you get in textbooks is that you have to treat girls differently to the boys.
The reality, from what I can tell, is that it's not about gender, it's about understanding what makes each individual tick and understanding the group as a whole.
My role as a teacher has confirmed that for me. I've taught at two massively different schools, Patrician Brothers and, now, at Scots College, where the Principal, Ian Lambert, has been incredibly accommodating and supportive of my coaching career. The demographics at the schools are very different, but each student has unique needs.
Every student I've taught is his own person, no matter which school they're at, and there's no benefit in generalising.
The more I've taught at school and the more I've coached, the more I could see that everyone learns their own way. The role of the teacher or coach is to recognise what works best in each case.
Pez once told me something that kind of spoke to that point. She said she had a soccer coach who said to the team, 'I won't treat you all equally, but I will treat you all fairly'. That is something I have always remembered and tried to do, whether I was working with men or women. Treat everyone – on the field or in a classroom – with respect and as their own person.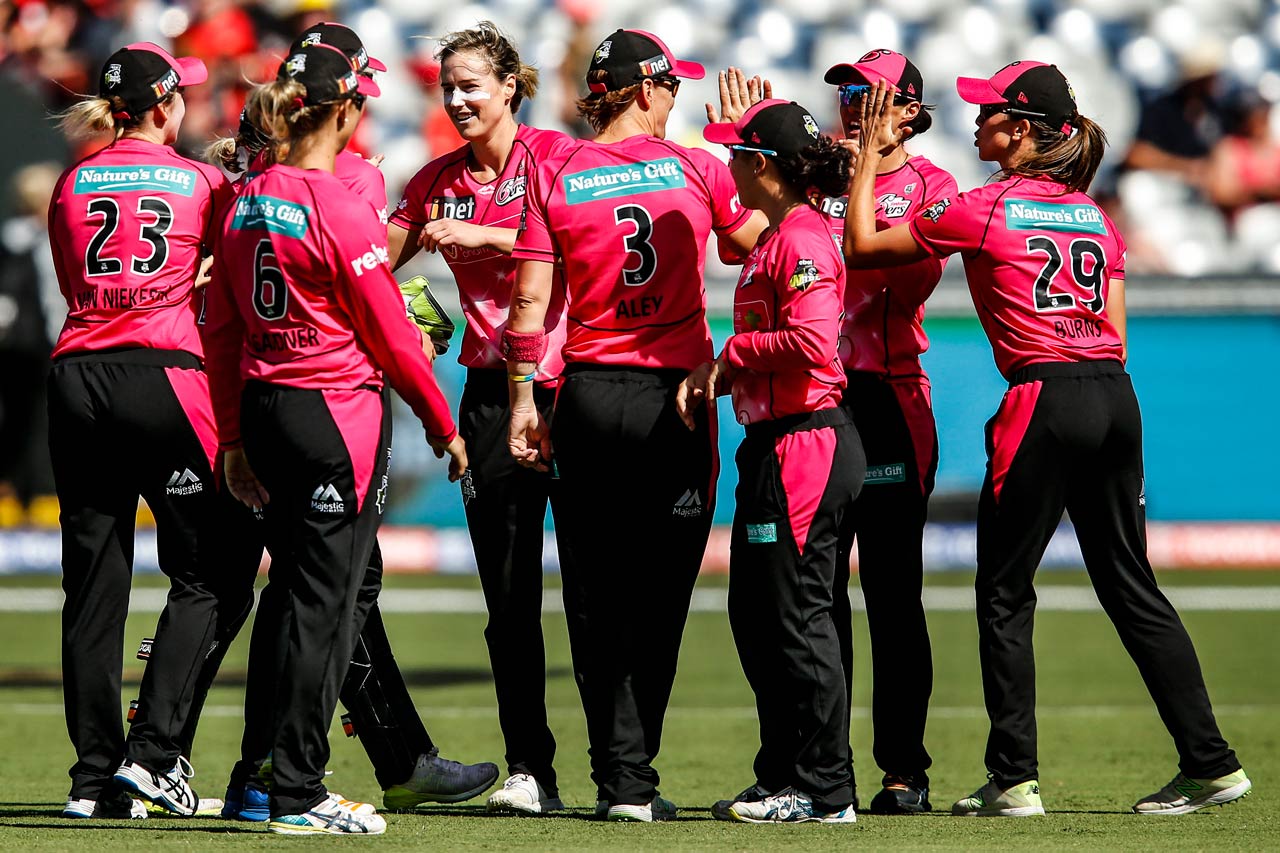 It's pretty handy when your captain thinks along the same lines as you, as far as how to get the best out of the players. In our game last week, we were bowled out for 97 at the MCG. It was a failure, yet we'd finished first on the ladder before the finals.
I asked Pez how she thought we should approach that situation. To her credit, she said, 'I think it's important we celebrate tonight and address the batting issue during the week'.
She said we could bring a couple of things up as a group, but some individuals might respond better to one-on-one guidance or reflection. Some people can cop criticism in front of a group, others can't. Some people will be more forthcoming in a private setting.
There were girls in the group who felt strongly about celebrating in the moment, rather than looking ahead straightaway. Pez understands the concept of players as individuals.
Working with a captain like Ellyse makes coaching that much easier. She extremely well organised and wants to know everything that's going on. She leads by example on the field, but also does incredible work behind the scenes. She's been preparing for this competition since February last year.
Like the influence of the Wiggles, it's a big reason why we've done pretty well in this competition so far and it's helped me to play my role as coach to the best of my ability.
More about: Coaching | Ellyse Perry | Pat Cummins | Southern Stars | Sydney Sixers | T20 | WBBL | Women's Cricket | Women's Sport