Linking with Heals
I guess another advantage of having a father who played at the top level is that it opened a couple of doors for me. One of those doors was to the Channel Nine commentary box at the Gabba when I was about 12 or 13. It became a bit of a life-changing experience for me.
Up until that point, I was going OK at cricket but didn't have a whole lot of passion for it. By the end of that day, I was in love with the game.
Australia was playing the West Indies. We were up in the stands and Dad said he wanted to go and say g'day to a few of his old mates. I picked up my little Puma bat with the Castrol sticker on it (I was a huge fan of Gilly's and that's the bat he used to use) and we headed over.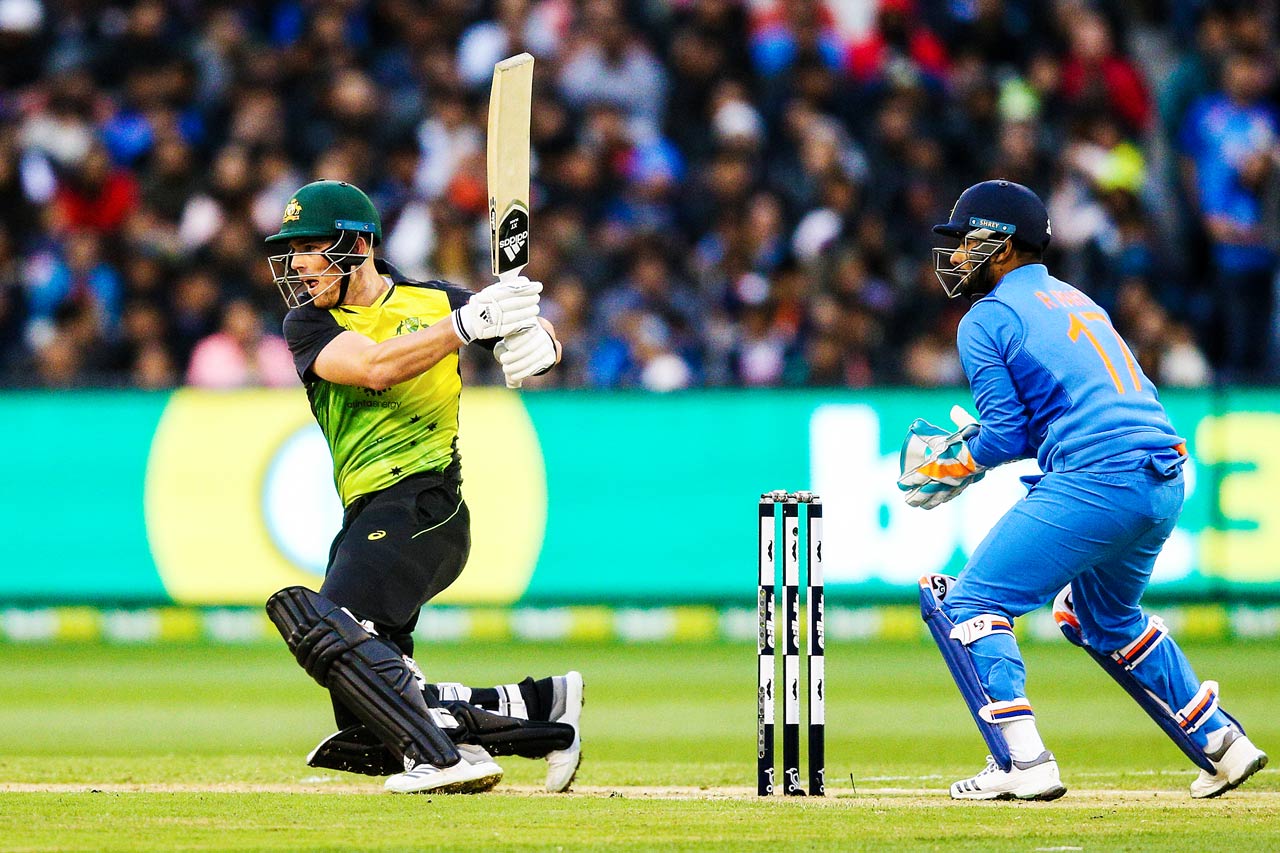 It was amazing for me to see how it all worked. I looked in and there was Tony Greig commentating. The view of the ground was incredible, the best seats in the house, overlooking the bowler's arm. It really opened my eyes to cricket from a bit of a different perspective. I loved it.
Dad introduced me to Ian Healy, which was a buzz. I got him to sign my Puma bat but he kind of shrugged it off and told me I should get a Kookaburra. It's kind of funny to think that about three years later I signed a deal with Kookaburra.
Dad told him I was a wicketkeeper and Heals started asking questions and giving me a few tips. Then he said we could go for a catch some time. A little while later, Dad rang Heals and got him to make good on his offer.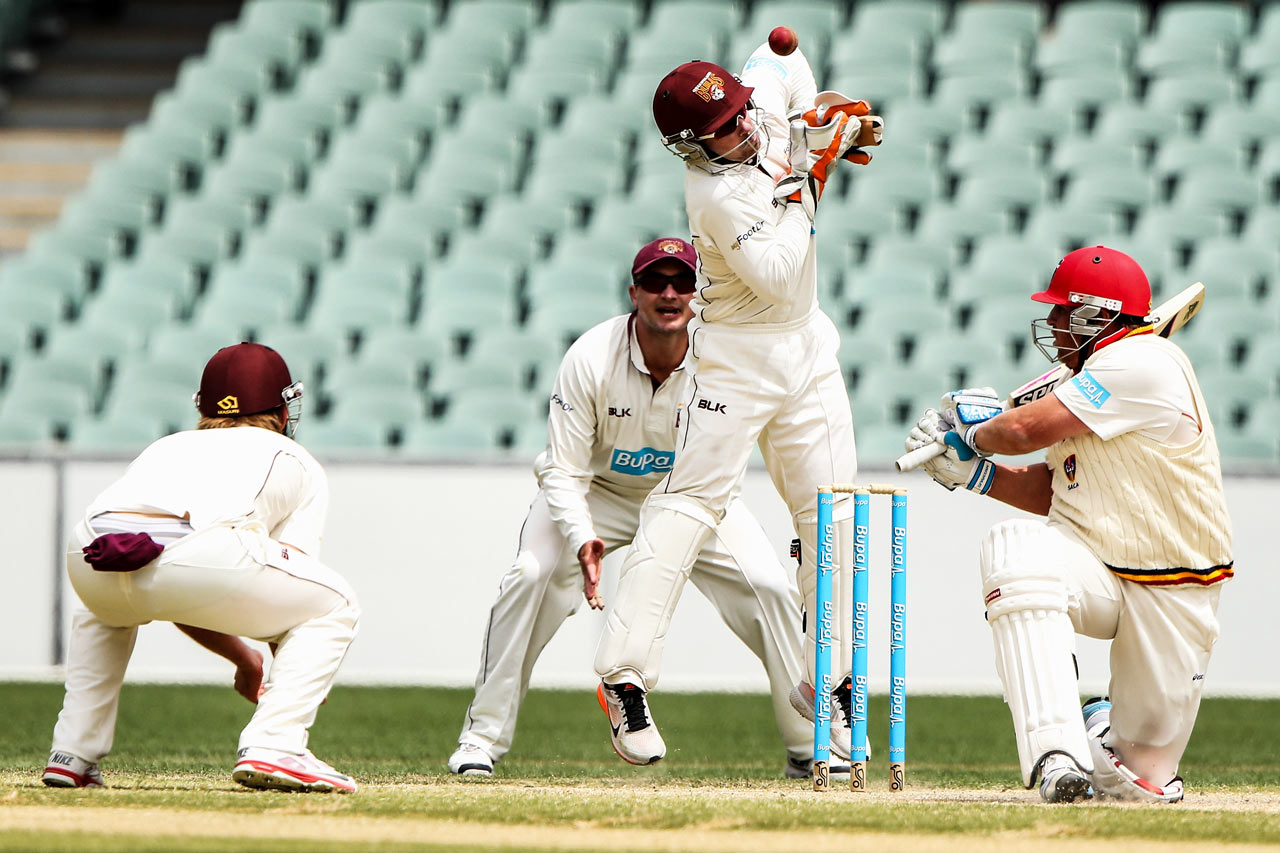 I was pretty lucky to have that link with one of Australia's best glovemen. It became more of a formal link when he did some coaching work with the emerging Queensland sides I played in.
There was another layer to my link with the Healy family. When we moved back to Brisbane from the Gold Coast, I went to Anglican Church Grammar School and met Ian's son. Tom was a bit younger than me, but we started playing together for the school's First XI and became quite good friends, which led to me seeing Ian a bit more as well.
That day at the Gabba with Dad was massive. It grew my love for cricket and opened up some great opportunities for me.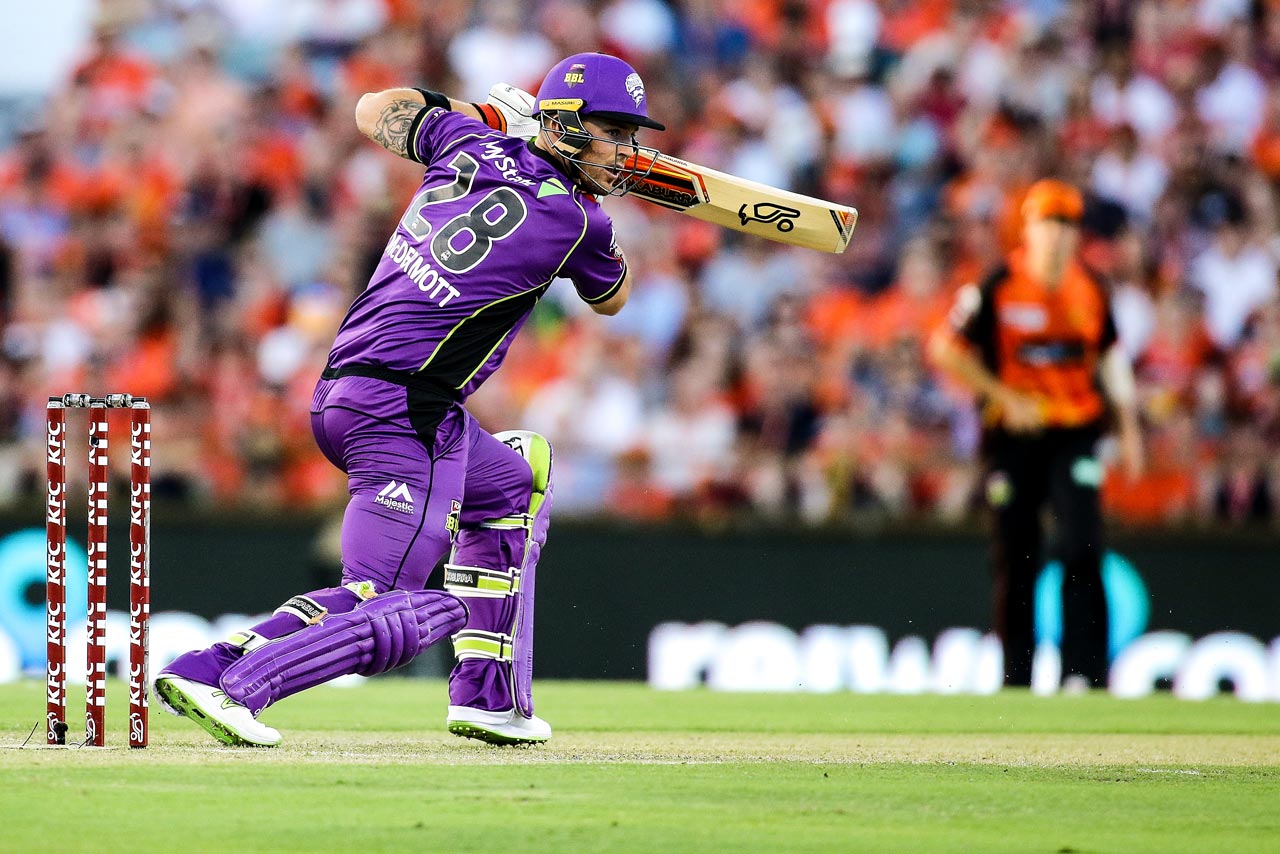 Hit hard, enjoy
I've had a pretty good run over the past few years, but it hasn't all been smooth sailing. And, that's a good thing, too. After one one-dayer and one Sheffield Shield match for Queensland, and a couple of T20s for the Heat, I lost my rookie contract and was released.
I wondered what to do next. Fortunately, I was offered a lifeline by Tassie and made the move down south. It was the best move of my career. I was really pleased to get off on the right foot, scoring 70 and 80 not out on my Shield debut for the Tigers and have gone on from there.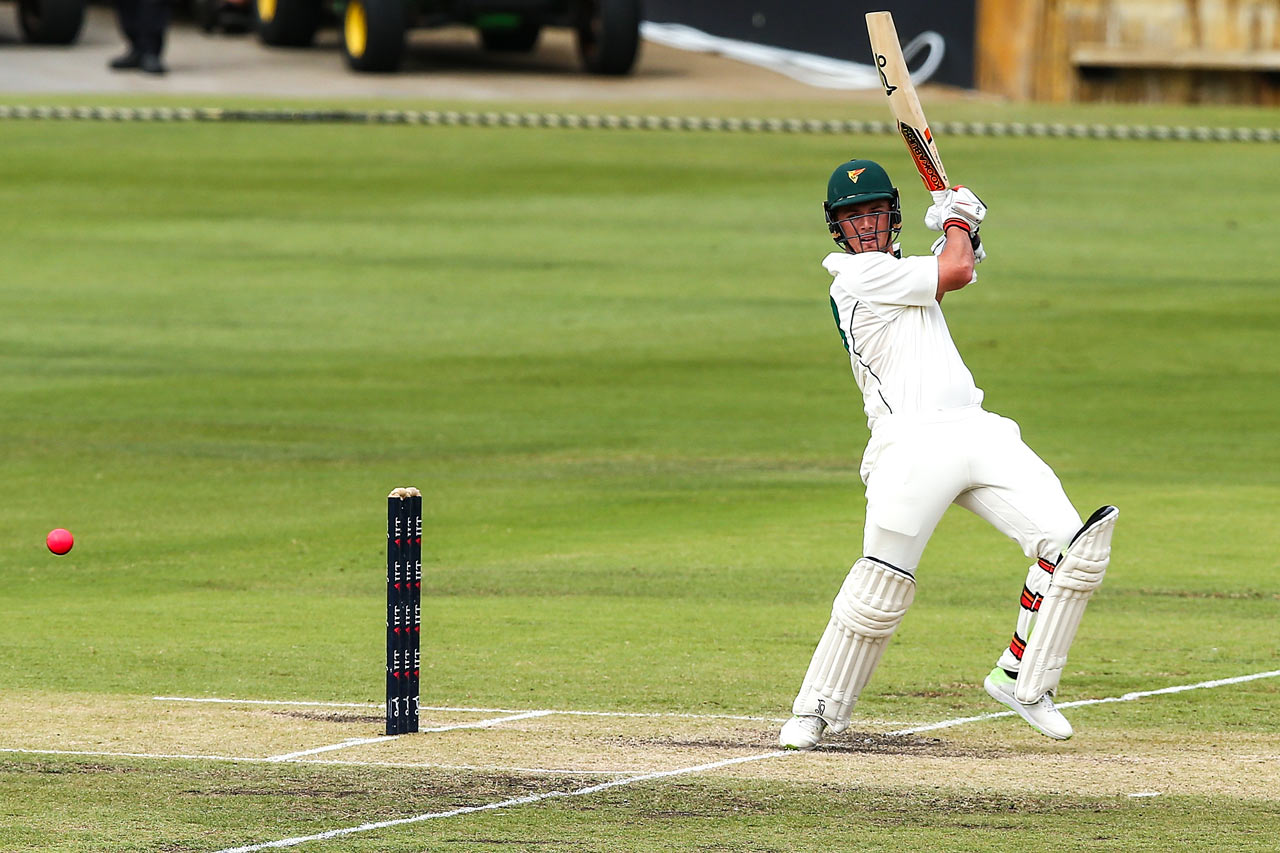 Being part of the Hurricanes set-up has been a real highlight. It's a great group to be a part of. They are a really talented mix of experience and good young talent – though it's never fun facing Jofra Archer in the nets!
I feel like I'm making a good contribution to the team. As much as I'd like to wicketkeep again, we've got Wadey here and I definitely can't complain about him being the first choice. He's an awesome 'keeper. My opportunity is as a batter and it's up to me to make the most of it. If I get a chance to put on the gloves some time down the track, that would be great.
For the moment, it's a pretty clear formula for me – hit the ball hard, enjoy it and keep things as simple as possible. And never look for shortcuts.
More about: Big Bash League | Brisbane Heat | Hobart Hurricanes | Pat Cummins | Sheffield Shield | T20 | Tasmania Tigers