There were whispers going around at the tournament about a bloke named Pat who'd been bowling rockets.
It was the national under-17s championship in Adelaide and, when it was our turn to play NSW, my opening batting partner kindly told me I could face the first ball.
I've never been the type to look for an easy way out. It's a lesson Dad taught me and I applied to my cricket after he took me to the commentary box a couple of years earlier to meet some of his old teammates.
Determined as I was, pretty soon I discovered that the whispers about this Cummins fella were on the money. Facing him was proper scary. Not only was he seriously fast, he was swinging them both ways and sending down the occasional bouncer. It was next level.
The first couple of balls swung away. I played straight down the line and reckon I missed them by a foot. I could barely see the ball.
Then he bowled a short one that I got under. The next ball was short again but it didn't get up as much. I flayed at it and managed to top edge it over slips for four.
Facing Pat was a real eye-opener. Somehow, I survived against him – only to get out a short time later to the bloke bowling at the other end.
I was only 13 or 14, at my first under-17s nationals, and Pat would have been 16. But I'd gone into the tournament pretty confident, having come off a double hundred for Gold Coast under-17s, which had earned me a call-up to the state emerging side.
That double had been a lot of fun. We were playing Redlands in Brisbane, we lost a wicket in about the 10th over and me and Nick Stevens – who's played for Queensland a bit since then – batted the rest of the day.
Nick and I were mates and became even better mates after that innings. He got about 180, I scored 206 and we put on something like 350. By the time we were both past 100, we were just seeing who could hit the biggest six.
Growing up, I remember Dad as a very organised person, almost OCD at times, a real neat freak and always punctual.
Facing real pace at the national championships brought me back to earth. Even though I was much younger than everyone else there, I was kicking myself for not being able to dominate like I had in that game against Redlands. I hated the fact that I wasn't able to contribute. Some kids go to those tournaments and think 'I've always got next year'. But that thought never crossed my mind.
It's that sort of attitude that I think has helped me get to the point I'm at now, playing for Tassie and the Hurricanes, and getting a handful of T20s for Australia under my belt.
There are definitely no shortcuts at the top level. There are express bowlers all over the place now – Jhye Richardson, Billy Stanlake, Riley Meredith and others. Probably the fastest bowler I've ever faced was Shaun Tait, and that was in my BBL debut for Brisbane Heat, at the Adelaide Oval. when I was only 18.
Taity was near the end of his career and bowling rockets. One of the first balls he sent down was a bumper that hit me in the head and did some serious damage to my helmet. A couple of balls later he bowled another bouncer and I hit him for six.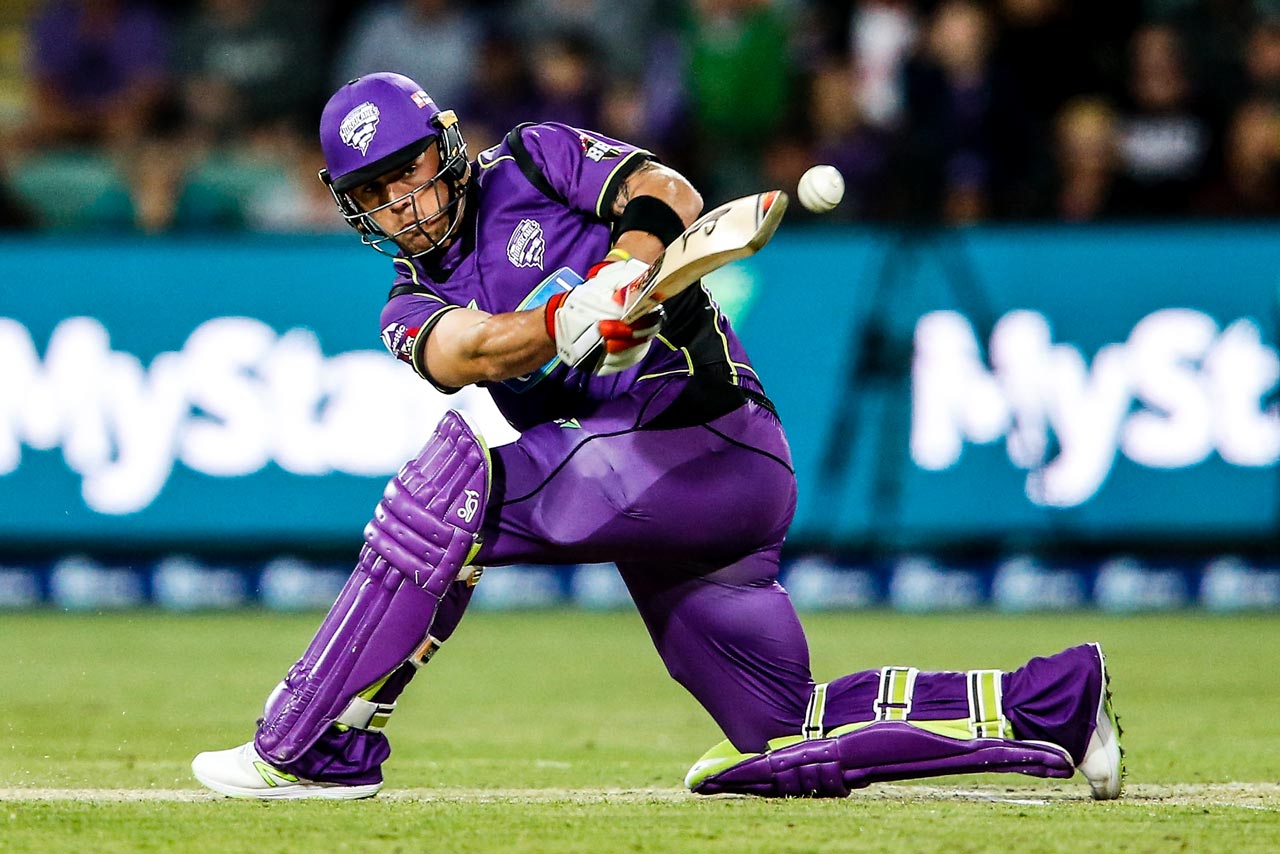 trade skills
It might seem like I grew up around cricket. My dad Craig played 70 Tests in the 1980s and '90s. But I'd only just been born when he finished up his career.
Once I started playing, Dad was never one to give me technical lessons or anything like that. Anyway, he was a bowler and I was more interested in being a wicketkeeper/batsman.
Dad's influence was probably more around the mental side of the game. He'd offer encouragement at times, like any good father. But, above all, he provided me a good example of how to live the kind of lifestyle that helps you to be successful in cricket.
Growing up, I remember Dad as a very organised person, almost OCD at times, a real neat freak and always punctual. Our home was always very tidy. If the bed wasn't made, we'd get in trouble. If we didn't leave the house on time, we'd be in trouble.  One thing Dad would often say was: 'Do it properly the first time and you won't have to do it again'.
Those things had a positive impact on me. I hate being disorganised. I'm always punctual. I always want to do things really well and not just get by.
Part of the culture of Australian cricket is to be punctual and train hard. No one likes waiting on teammates or people who take shortcuts. I'm thankful to have learnt those skills from a young age and I think they've helped me get ahead.
As a kid learning about cricket, I was always thrown in the deep end, playing alongside blokes three or four years older than me. But I always wanted to make the most of every opportunity, no matter who I was playing against or with.
More about: Big Bash League | Brisbane Heat | Hobart Hurricanes | Pat Cummins | Sheffield Shield | T20 | Tasmania Tigers