Farewell chokers tag
Winning the major semi and going into the grand final. Just that week one in the finals in 2010, getting that chokers tag off was a pressure release. The media and critics can shut up for a week.
Of course, the chokers tag comes up again before the major semi-final; you're playing for a grand final, block it out, we're not chokers. 
Big game, win by a point and we're in a grand final.
Wayne brought a sports pysch with him, he was big for us. Block out the outside noise, focus on yourself, points, what you need to do well. The noise can be so loud it can overtake your thoughts in games.
There might have been some older players who played with Browny and there might have been some mateship there that might have caused issues in the team. I never saw that. I don't believe that was a problem or an issue.
It was getting rid of that chokers tag, beating Manly, beating the Tigers, and winning our first grand final that was special.
It was my first grand final but I'm an older player by then, getting on in my career. I understand these opportunities don't come along too often and I know a lot of players in that team have a similar feeling and you want to make the most of it.
We were behind 8-6 at halftime. Not the best first half and I personally had a shocker – I think I dropped two balls, it was really slippery.
We didn't play great. Wayne came in at halftime and he didn't say too much – just, 'You boys hold the ball, complete your sets, you'll win this game'. Just so simple.
There's a belief. His calmness. He's not screaming the lights out in the room. Just said what he said so calmly – didn't rant and rave, and walked back out.
You think, 'Wow, that guy believes in us. He knows we can do this. He trusts this team. We're not going to let him or each other down'.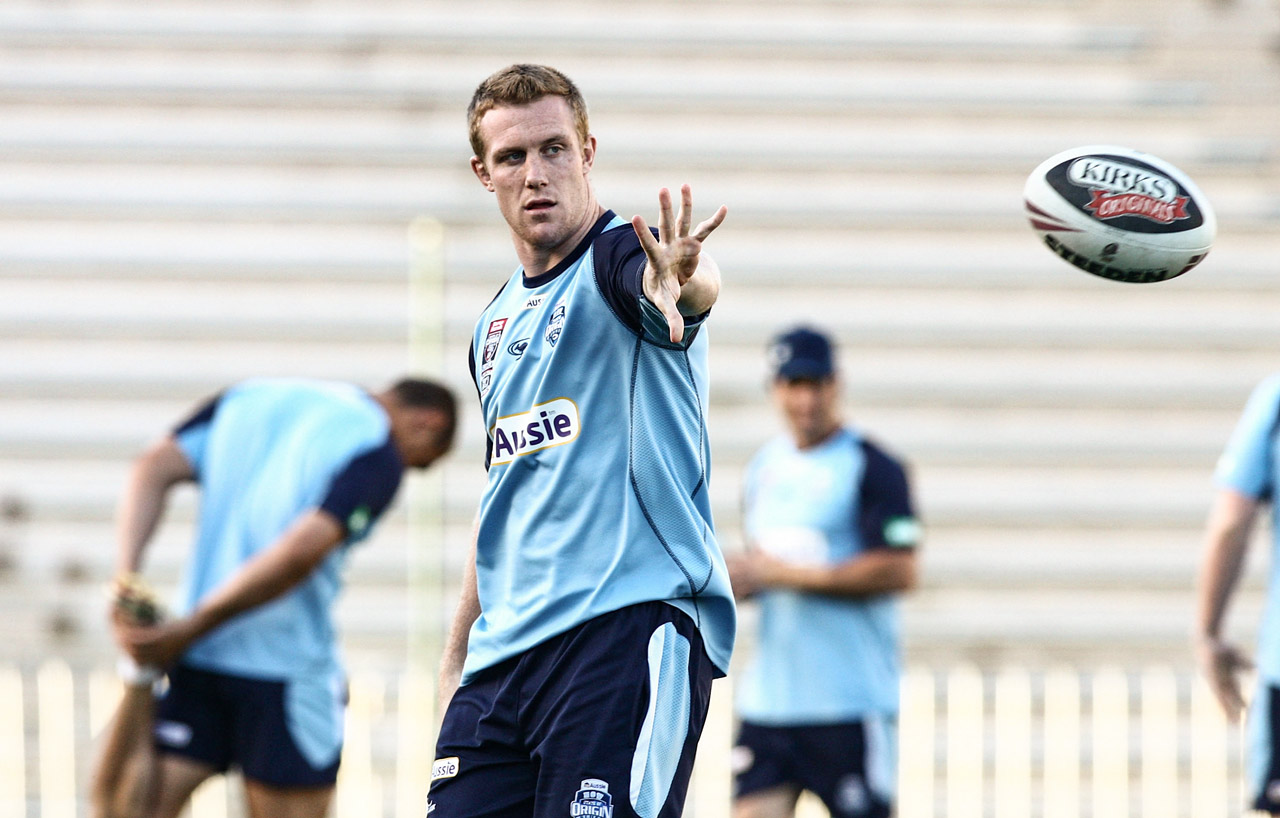 We knew the heartache we'd had previously, the rollercoaster we'd been on. Wayne's belief – our belief we could do better – helped in that second half and we went out there and played some really good footy.
We were dominant, we completed our sets, held on to the ball. Blue skies were back out, the rain stopped and we played really well.
We didn't let them score in the second half. In rugby league games, it's not very often there's 10 minutes to go and you can stand on the field and enjoy it knowing you've got it in the bag.
That game, I knew it and you looked around at your teammates and we knew we had it.
There was no way we were letting that game go. The team was too disciplined and we had the belief it was going to be good.
It was special. Goosebumps to this day.
More about: Brisbane Broncos | Grand Final | Manly Sea Eagles | Nathan Brown | Newcastle Knights | Parramatta Eels | St George Illawarra Dragons | Wayne Bennett | Wests Tigers