'87 was different
Behind those bits of fortune lay a strong foundation, which came from coach Bob Simpson. I remember when I first played limited-overs cricket, there were no tactics, you didn't talk about anything in particular, you just went out and played.
Maybe towards the end of the innings, you'd say to your partner, 'There's only a few overs left, we'd better have a bit of a slog'. Up until then, it was just a normal cricket game, really.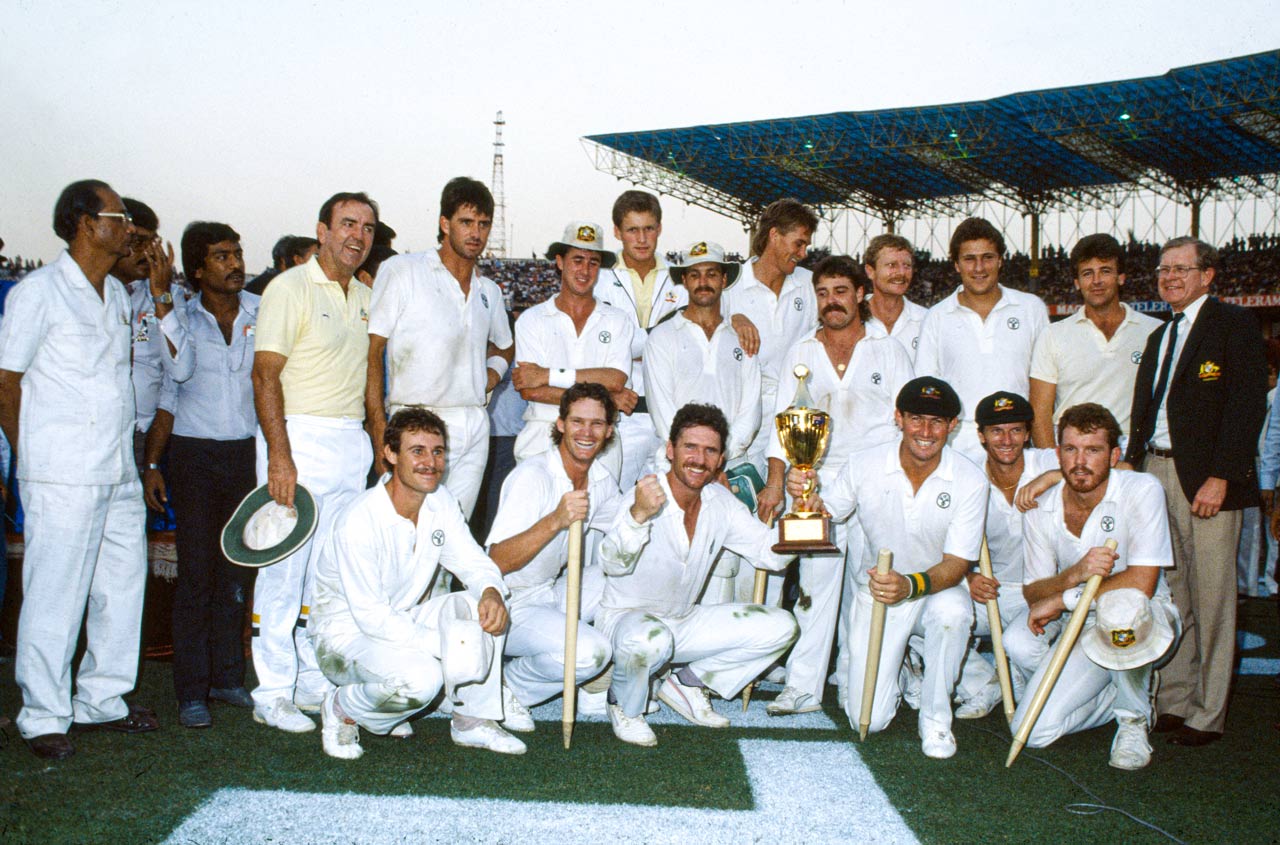 At the 1979 World Cup, our team was without all its superstars, as it was during World Series Cricket. We struggled in the tournament – but we struggled, in general, with the one-day game.
Even in the '83 World Cup, we wanted to do well, but I can't ever remember us sitting down and saying, 'We'll try to start off like this, keep wickets in hand for that and when the field goes out, we'll start knocking it around', or anything like that. It was just up to players' individual talent to get us over the line.
For 1987, it was different. It was the first time we tried to get some tactical game plan in place, even if it was still a very simple structure. It was about aiming to keep wickets in hand and aiming to be at a specific point after 15 overs.
Then it was about knocking it around in the middle overs and having a bit of a flurry towards the end. There was also thought put into the bowling, especially who would bowl when. And we put a bit more consideration into whether we wanted to bat or bowl first.
Bob was the catalyst for that change. Bob's not everyone's cup of tea, but he was very good for our team at that stage, particularly when he first came into the role.

We were a young group and we'd lost our way. But Bob had a really strong work ethic with things like the fielding drills and, overall, the disciplines of practice. He was sensational. He was definitely a factor in why we did well in '87.
Bob was very adamant about getting everyone on the same page, as far as attitude was concerned. He'd sometimes say, 'Up to midnight is your time. After midnight is cricket's time'. Without having actual curfews, he'd lay down the law.
If you'd been out late you really copped it at training. It wasn't a verbal thing, it was more that he'd hammer you with fielding drills until you fell over half-dead. He just knew if you'd been out late. He was like the Inspector Clouseau of the team.
By the time '87 came around, we'd had Bob for 12 or 18 months and those disciplines had taken an effect. Everyone had realised that his changes would have a positive effect, everyone was on board, and we started to see that it was making us better. We definitely weren't as good a cricket team before Bob came along.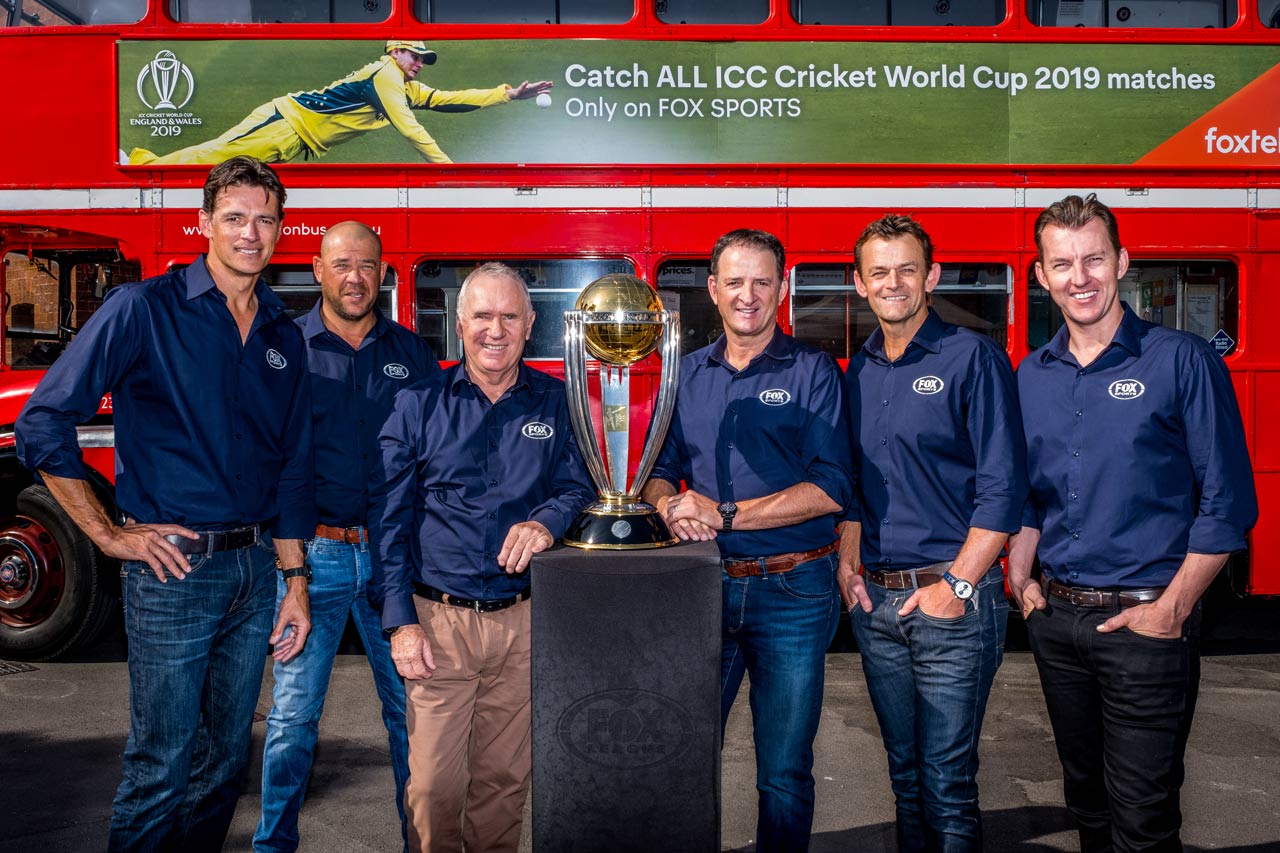 A great mixture
I think another big factor in winning a tournament like the World Cup is the personnel. It might sound obvious, but it's the subtleties the public doesn't see that can make all the difference.
We had a great mixture of guys, including some very good young players. The different characters blended well. To get that cross-pollination was really important.
There had been a period before that in Australian cricket where everyone was looking over their back, waiting for the knife to go in. But that group, around 1987, came together really well.
The match referee agreed. He said, 'It did cross the boundary. I'll get your score adjusted'. So he gets our score adjusted from 268 to 270 – and India make 269.
We had a range of players, with different things to offer. There was the emergence of Steve Waugh, who was a pretty serious sort of character.
Then there was Simon O'Donnell, who was a bit more gregarious and led the team's singing, that type of personality, something like Merv Hughes became later on.
There were other things within the group that balanced each other out, but the key, I think, was that everyone got on. It was just another one of those percentage points that made the difference.
Every game of the Cricket World Cup will be LIVE on Fox Sports from May 30.
More about: Australian cricket team | Coaching | Cricket World Cup | England | Indian cricket team