This is bigger than football
My parents immigrated to Australia from Uruguay when they were young teenagers. Their families left Montevideo in the mid-1970s and moved to Sydney in the hope of finding a better life.
Packing up, leaving somewhere and knowing you're never coming back … that's an incredibly difficult thing to do. It says everything about how strong they are as people.
Everything we have now is down to the hospitality and generosity of this country. But that's not to say there weren't difficult times. There were. My parents both contended with discrimination in various forms.
Growing up, I heard many stories of those hardships. As people from a foreign country that couldn't speak the language, they struggled to make friends and find jobs.
Mum used to eat her lunch in the toilet at school, just so she wouldn't get picked on by the other students. And my father used to get in a lot of trouble because he was different to the other boys.
But the one thing that helped Dad break down barriers at school and work was football.
It was easy to go out and kick the ball around because on the football field, you were all equal. It didn't matter what race or gender you were or where you were from, anyone could play. That helped him settle in Australia.
That's why Common Goal and Football United are so close to my heart.
By joining Common Goal, an initiative backed by Manchester United's Juan Mata, I have pledged one per cent of my salary to tackle social challenges, from HIV/AIDS to gender inequality to youth unemployment.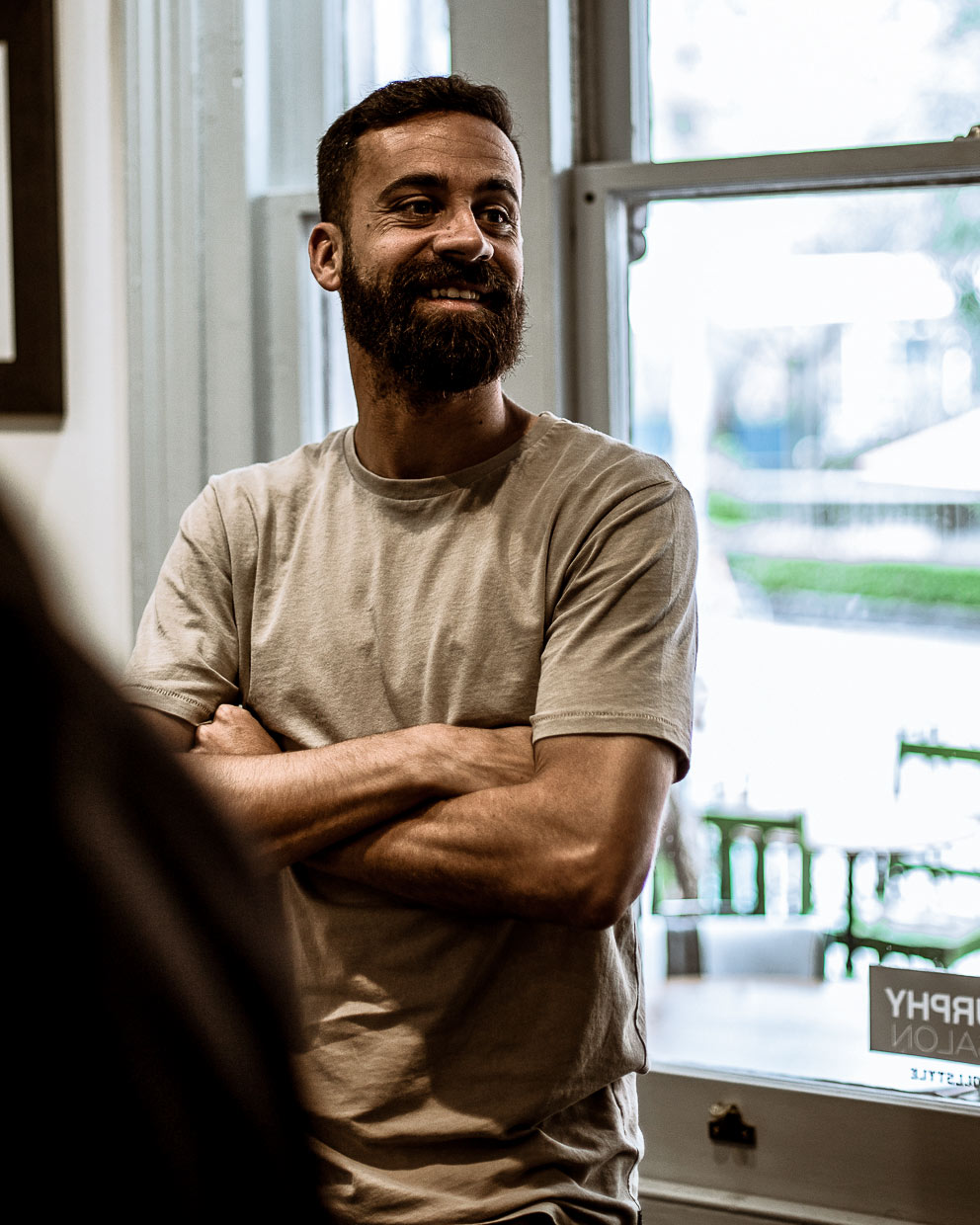 The great thing about Common Goal is that you have control over how your contribution is used. You can either send it to a central fund that distributes money to high-impact NGOs around the world, or you can align yourself with a charity of your choice.
I've decided that my contributions will go directly to Football United, an Australian organisation who do great work with refugees and children in less fortunate circumstances.
Some of those kids are going through tough times at home or have escaped horrible circumstances before arriving in Australia. Football United is improving every one of their lives by giving them a social outlet and new opportunities.
Mum used to eat her lunch in the toilet at school, just so she wouldn't get picked on by the other students.
I first got involved with the program when I was just a skinny 22-year-old, new to Sydney FC. The club had organised for me to help run a session in Liverpool, which was just around the corner from my house.
I'll never forget that very first session I attended, because I was so inspired by the founder Anne Bunde-Birouste. All she wanted was to put a smile on each child's face and make each of them feel like they belonged here in Australia.
That selflessness is what makes Anne such a beautiful person.
I've been involved with Football United ever since and over the last 12 years I've seen kids graduate from participating in sessions, to helping run them. That's been the most satisfying part, knowing that these kids believe so passionately in the program that they want to give back.
It was Anne who told me about Common Goal when it was starting up and convinced me to get on board.
It means a lot to be able to help her make a difference, because although Australia has come a long way since my family moved out here, we've still got a long way to go.
We're a country with a lot of opportunity, a country that is constantly moving forward, but we can't be complacent. While we're quick to look overseas at certain issues and problems, we still have many things that need to be addressed in our own backyard.
There are plenty of things that can be worked on. Common Goal is helping with that.
More about: A-League | Alex Brosque | Manchester United | Premier League | Sponsored | Sydney FC