That stint with the Jets got me recognised and on the way to where I am now. My mum and dad both made sacrifices for me. I appreciate it more and more the older I become.
Mum and dad are still out there, in the same home at Campbelltown. It's a five-bedroom house with a big backyard and pool, and it's a bit of a sanctuary for me when I come home from playing overseas.
I used to have the smallest room because I was the youngest of four kids. Now, with everyone moved out, I can take my pick and spread out with all my suitcases. I've still got one sitting there that I haven't opened yet since coming back from playing in the US. Too much stuff!
I'm now dividing my time between there and a place I recently moved into with Caitlin Foord that's close to where we train with Sydney FC.
The best players in the world miss penalties. That's football. It doesn't mean you're going to miss next time.
I'm very close to all of my family. My sister, Kayla, is my best friend and my brother, Daniel, is the reason I got involved in football. He played and I used to go to the ground with him on Saturdays and spend all day there. He's been a great role model for me.
Daniel has three children – Chloe, 10, Chase, five, and Grayson, just seven months – and being 'Aunty Lani' to them is one of the most important things in the world to me. When I scored at the Olympics, it was Chloe's eighth birthday and I made a 'C' with my hands as a celebration.
I'd love for my family to see me win a World Cup. It's only five months away now in France. That time will fly by. A lot of the Matildas are going to be much better off for having played in the 2015 World Cup, in Canada.
I know I will be. I was only 20 then. I'm a vastly different player with all that experience under my belt since.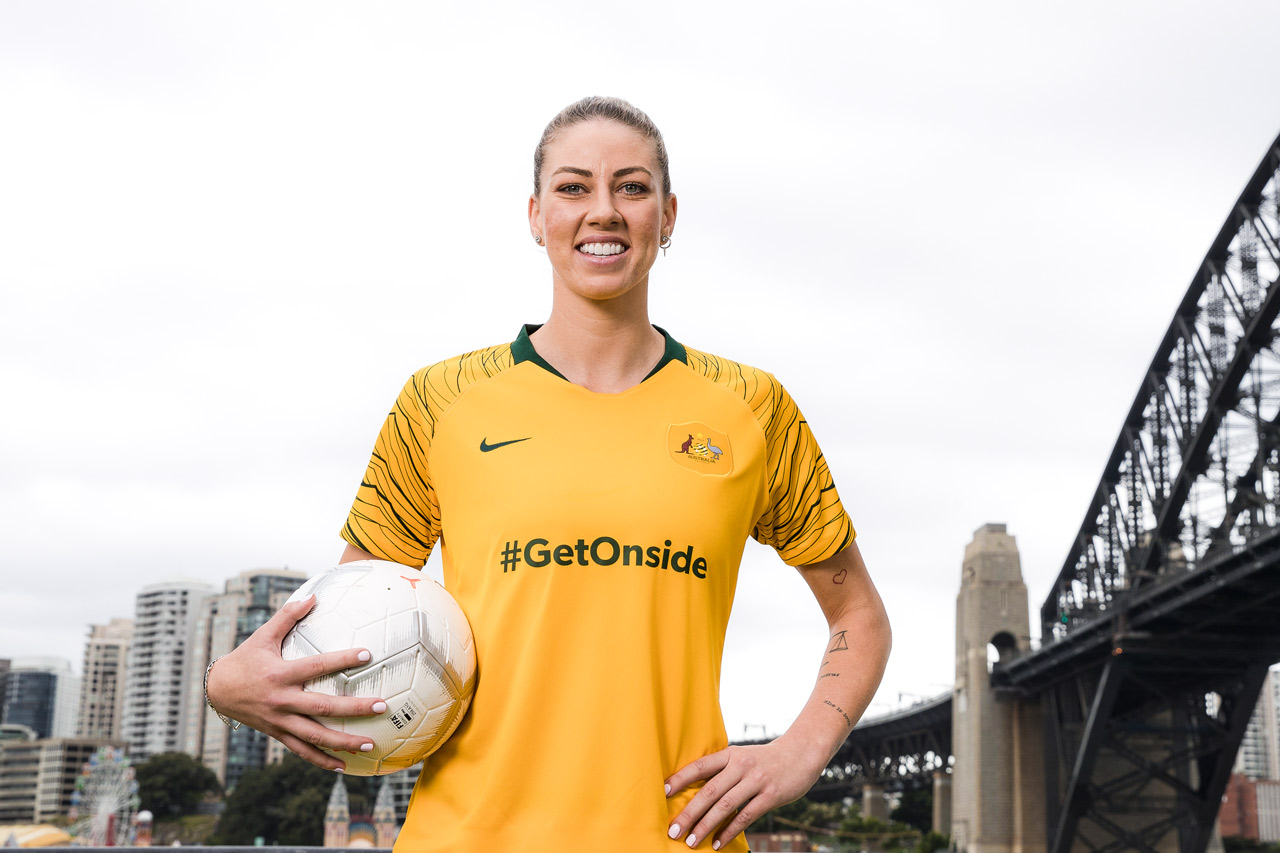 FINDING MY WAY
People know me as a centre-back with the Matildas and Sydney FC, but I still consider myself a midfielder and I loved getting the chance to play there for Orlando Pride in the NWSL while Tom Sermanni was coach.
I debuted for the Matildas under Tom and he would play me as an attacking midfielder, which is where I always played growing up. Recently, in Orlando, he used me as a holding midfielder — which is the position I like the most. It's still a defensive role so it's a fine balance, but you're a little bit further up the field and you're on the ball more.
I'm not your traditional, strong-arm defender. I can put those big tackles in if need be, but I prefer to be on the ball and play out from the back. That's higher up the list of things I do well than putting in a big slide tackle.
But when Hesterine de Reus took over as Matildas coach in 2013, she was looking for a few defenders and with my height I guess I fitted that brief. She started playing me at centre-back and wanted me to do the same in the W-League.
That's why I went from Sydney FC to Western Sydney Wanderers at the time, to fill a role at the back.
I had a few good games at centre-back for the Matildas under de Reus, but in hindsight I'm not sure it was the best move for me. I was young and did what the coach said because I wanted to keep my spot in the side, but I would've loved to have kept developing in the middle.
Not necessarily to play there long-term in the national team, but because it would've helped me become more rounded as a player.
Staj, who had coached me at Sydney FC, left me at centre-back when he took over the Matildas in 2014 and now I'm a centre-back through and through in the W-League and for Australia and I've started to really embrace that position. It's where I fit and if it's where the team needs me, it's where I will play.
I guess whether I keep playing further forward at Orlando depends on who the new coach is going to be. We're waiting to find out, but I hope whoever it is leaves me in the midfield.
Playing centre-back has certainly helped me establish myself as a regular starter for the Matildas. I turn 24 on January 21 and I've already got 74 caps. We don't have enough players in that position to rotate, so I find myself playing in the games where some players are being rested.
The Matildas also play a lot more games now than they did a decade ago, so you can get that total up fairly quickly if you're a regular. I'm proud of my record and grateful for all the chances I get to play for my country.
More about: Alen Stajcic | FIFA Women's World Cup | Matildas | NWSL | Rio 2016 | Sydney FC | W-League | Western Sydney Wanderers | Women's Sport