There's a photo of me with my head in my hands and the 'keeper fist-pumping the air in the background. I know that image so well. It haunted me a for quite a while.
It was sudden-death in a penalty shootout. We were down 7-6 against Brazil at the Rio Olympics and I had to put the ball in to keep our chances of winning the quarter-final alive. The Brazilian 'keeper went the right way and flicked it around the corner. Game over.
I've never watched video of it. I don't need to. I can remember it as clear as day.
It was a feeling of complete devastation. The sort of thing that is sent to test you.
Not just as a footballer, but as a person.
I was nervous wondering if the shootout would go all the way to me. When it did go deep, I looked around and saw there were only a few of us left. Caitlin Foord and I stared at each other and it was like, 'Who's going to take it?'
Neither of us knew what the other was thinking. We were both a bit hesitant. There was a bit of back and forth, so I just said, 'I'll take it'.
I didn't speak again after that. I wanted to feel relaxed, composed and confident, so I blocked everything else out and focused on what I had to do. I thought, 'You've got this'. When it came time, I picked the side I was going to hit it and walked straight down from halfway without flinching.
I lined the ball up, hit it, and, it was saved …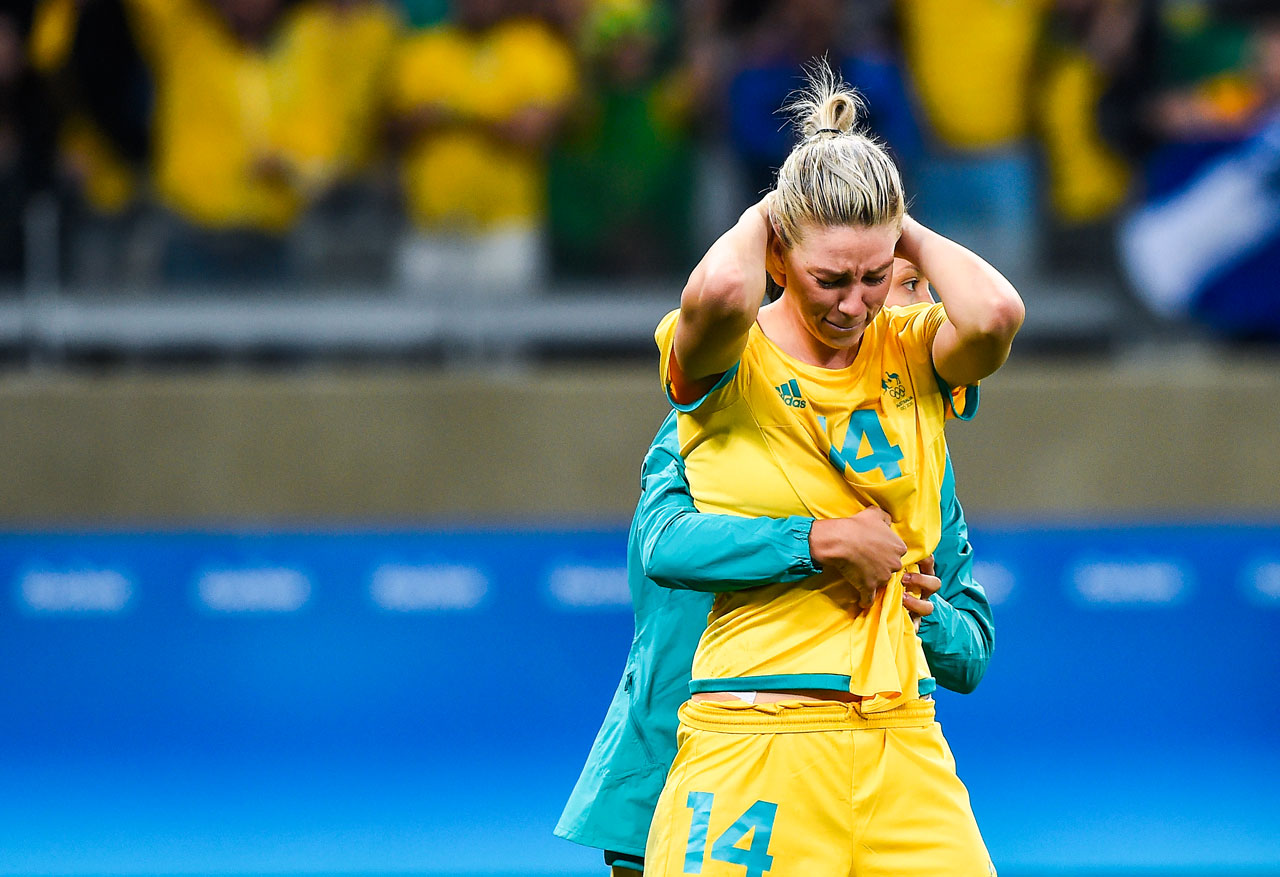 I was in tears even before any of my teammates got to me. They sprinted over to give me hugs. The next morning, our coach, Alen Stajcic, texted Katrina Gorry, who had missed a penalty earlier in the shootout, and me to tell us we were all in it together and not to carry any burden. That shows the type of team we are.
I could've made excuses for that miss in Brazil – I was carrying niggles, the 'keeper kept moving off her line and so on – but I decided I was going to own my mistake. You're not going to learn anything if you're in denial about who was responsible.
I've come out the other side now. I kept going on an upward spiral with my game and my career.
What did change was my mentality. I thought to myself, 'I need to do everything I can in a game to make sure we don't even have to get to the penalty shootout stage'. If I started thinking I'd done enough, I had to believe I could do more.
I haven't taken a penalty since Brazil. I'm not trying to avoid it, that's just the way it has worked out.
The Matildas have had a couple of games since that have gone to shootouts, but neither went past the first five designated penalty takers. But if my team – whether it's club or country – needs me to take one, I'll be ready.
The best players in the world miss penalties. That's football.
It doesn't mean you're going to miss next time.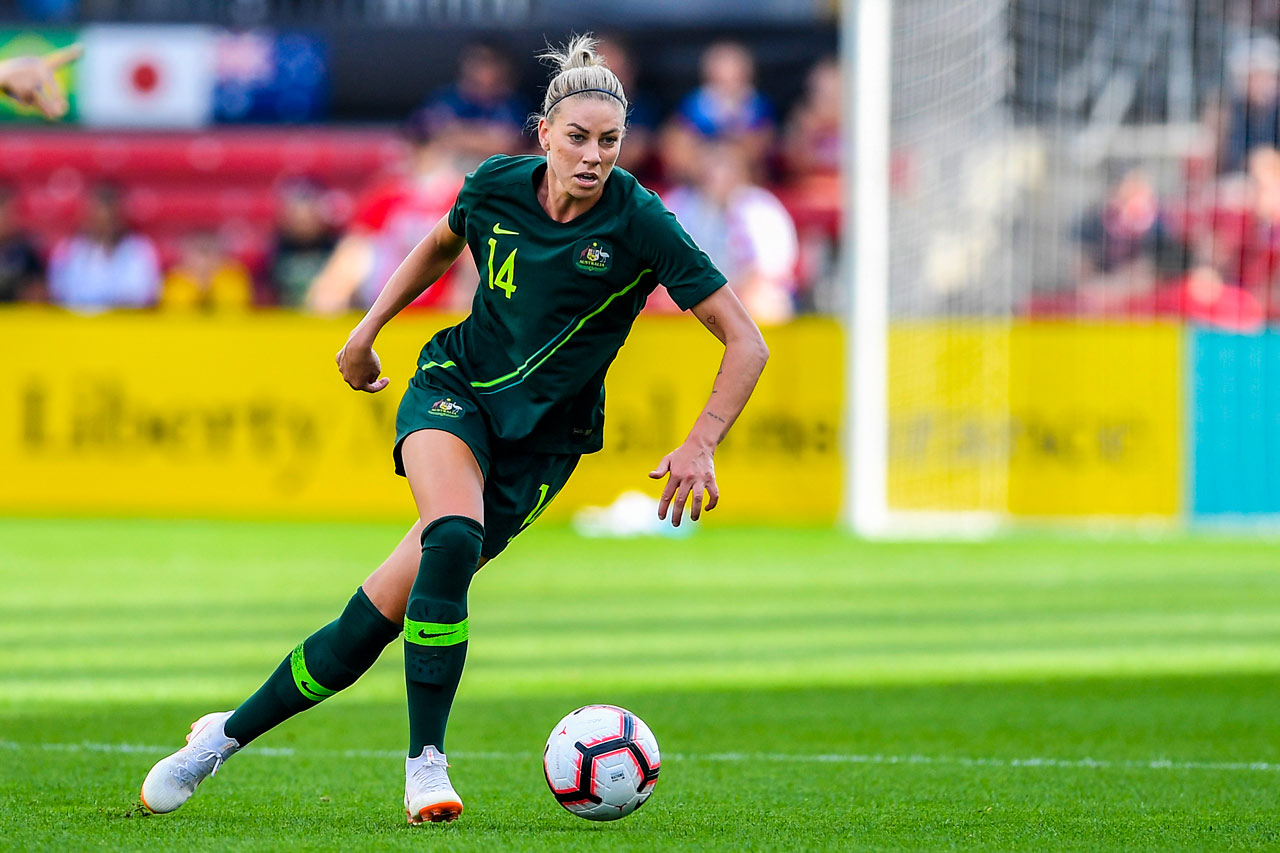 THE SIX-HOUR ROUNDTRIP
It's a long, long drive from Campbelltown to Newcastle via Fairfield, but that's what my mum and dad did to get me to training for the Jets when I played a season for them as a 16-year-old. For those who don't know the area, it's at least three hours each way. A big commitment.
I was at Sydney FC before that, but even though I was considered a pretty decent little player it was a hot side and I couldn't break into it for more than a handful of games at my age.
I went to the Jets for more game-time. I was going to Westfields Sports High School at Fairfield and there was another girl there – Alex Huynh – who was also playing for the Jets. Plus, there were another two Jets players – Nicola Bolger and Linda O'Neill – who would travel with us.
My mum and dad and the mums of the other girls would take turns driving us all to Newcastle and back for three training sessions a week. My parents were both working, so it just depended on which one could get away early when it was our turn.
I didn't wait until the drive home from Newcastle to fall asleep. I'd usually have a good long nap on the way up. Every day I'd leave home to catch a 7.30am train and then a bus to get to school just in time and, with a few training sessions during the week at school on top of that, I was always tired.
The Jets trained at Ray Watt Oval and back then there were no change-room facilities for the women. Just a toilet block. We'd throw our boots on when we got there and take them off to go home without a shower.
My parents had a good-sized family sedan – a Toyota Camry, I think it was – but it was still uncomfortable because we were all dirty and sweaty and in a hurry to get out of there and get home. But I'd usually fall asleep again anyway. All the girls would. It was a quiet trip. We wouldn't get home until after 11pm, then I'd be up at 6.30am to start all over again.
More about: Alen Stajcic | FIFA Women's World Cup | Matildas | NWSL | Rio 2016 | Sydney FC | W-League | Western Sydney Wanderers | Women's Sport