She thrived in that environment
I often see athletes at their lowest. 
One thing that stood out to me was Sam's ability to sustain a high level of her training. Most athletes can train at a high level for a day, or even a week. She maintained that intensity for the whole six weeks she was here.
Everyday. It was incredible to witness such professionalism and drive.
I'd give her at least an eight or nine out of 10 every day. The quality and quantity, and the high volume of work she did when she was here was amazing.
It's a weird thing and I don't know what it means. When talk about the letter gets brought up, it almost brings me close to tears again.
The rehab environment can be a fine mix to put your arm around them and go, 'Hey this is OK, we'll get through this and you're going to get back to where you are,' to 'Come on mate, we have to go here and this is going to be hard work!'
I'm proud of the way our whole team here at the AIS work through those challenges with athletes.
Some people respond to that 'Let's go, faster, faster, heavier, heavier' and some people don't like it. She thrived in that environment.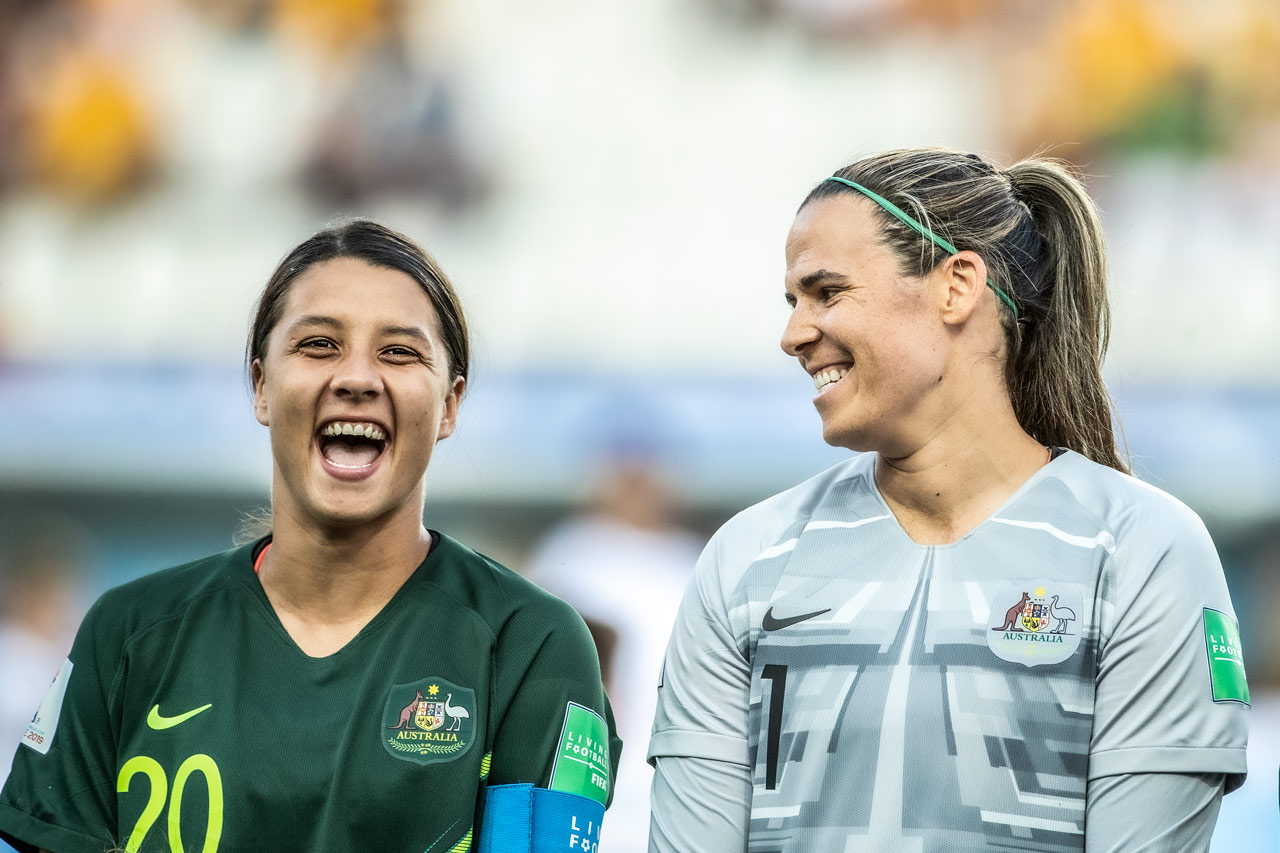 You might have to use different strategies for different athletes but any challenge I set for Sam she not only achieved it but did it with room to spare. If I said we need to do this in 30 seconds, she'd do it in 29. Every single time. She was incredible.
There wasn't one day, even one session in the six weeks, where she turned up to a training session after me. She was always first. And I don't think she ever left before me either.
She was so wrecked sometimes she had to lie on the ground for 15 minutes because she couldn't get up.
I'm heading to a meeting and she's lying on the ground reaching up going, 'Thanks Azza'. Giving me a high five and rolling over again. It was quite funny.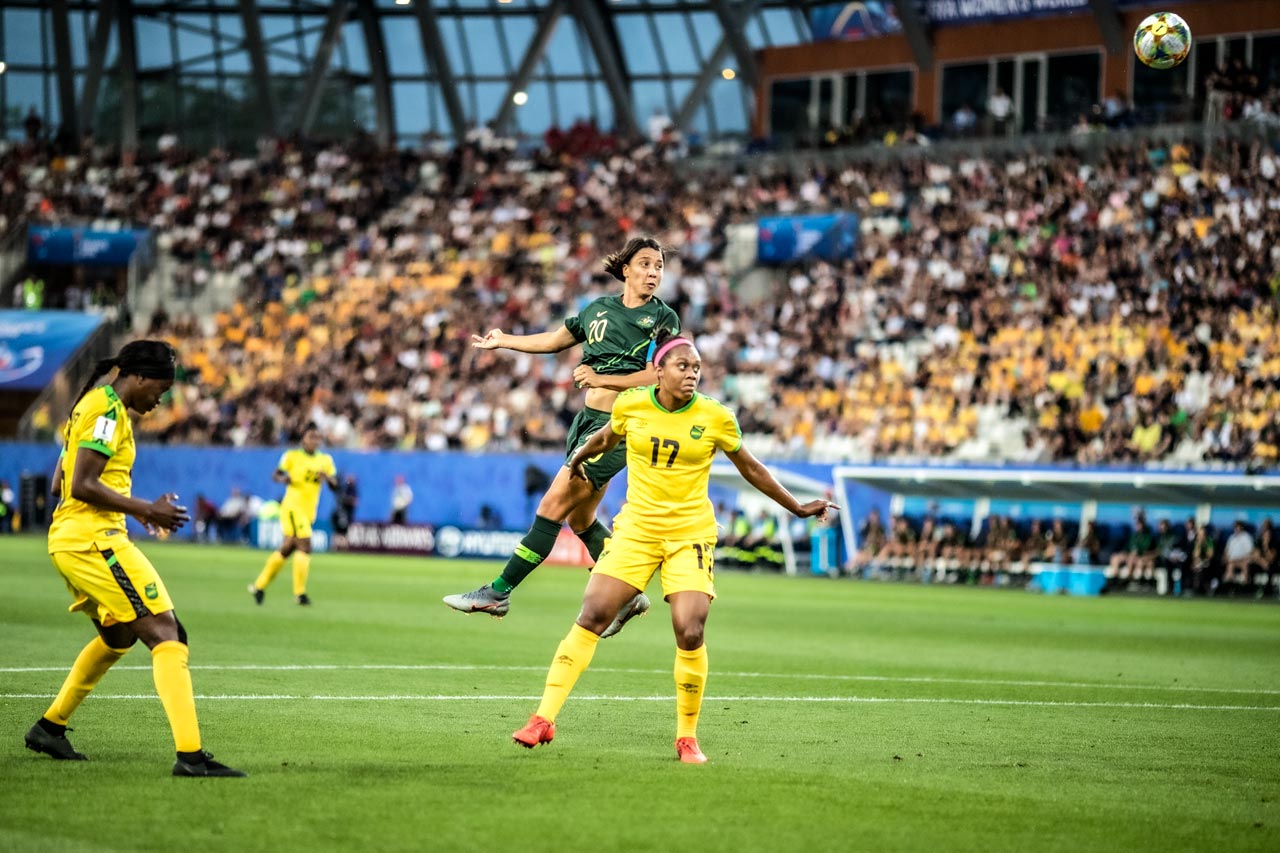 Naturally explosive
I don't think I got to see all of her, of course. She spent the first two weeks on crutches, some of her training was literally walking and then we were on the pitch jogging.
But what I got to see was that hard work and determination … You can see why she's gone on to be what she is in the world of football.
Those headers she scored against Jamaica; I think she's a naturally explosive athlete. I'm not saying she hasn't worked on it but she's an explosive athlete for sure and that helps when you jump to head the ball or to sprint.
If you can put the ball into those dangerous areas for her, she's going to have an advantage by being able to use her athleticism to get to it.
You have to train it but it's an attribute. Some people might be better at crossing. Some have better endurance. She might not be able to run all day, but put her in a sprint with 90 per cent of the players out there and she's going to go really well.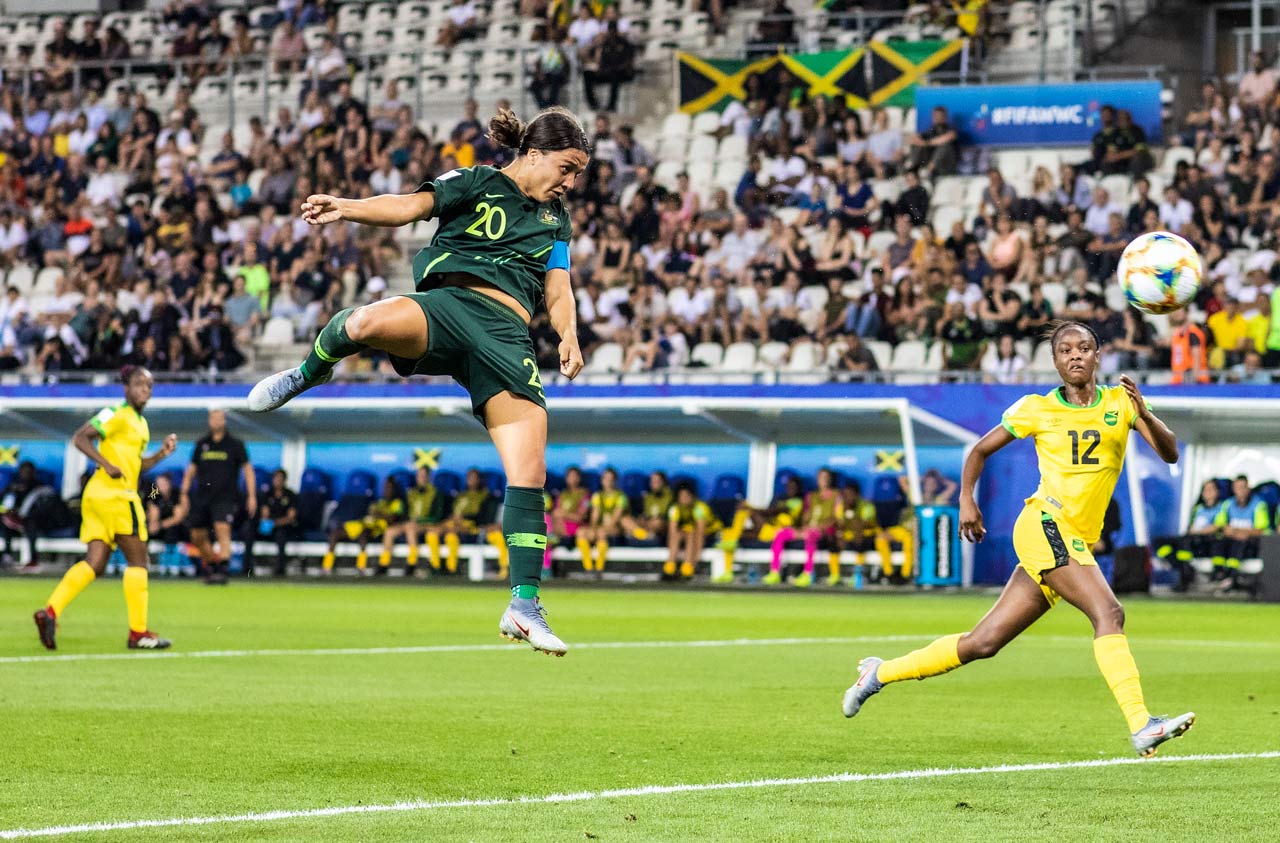 Our last session together was on a Friday morning. She had to do about six run-throughs the full length of the pitch to get clearance for the training camp before the World Cup.
I remember being really nervous watching her do her last rep. You get that way as a coach, because that's when they hurt themselves.
We got through. Had a hug, a high five and a 'Yeah, we finished it'. She said, 'Azz I've got to get a plane, my cab's here in 15 minutes'.
She ran from the field to the cab and left. There wasn't a 'Let's have a coffee and a catch-up and reminisce'. That was basically it.

It is satisfying and gratifying when you see someone you've helped go on and keep on progressing. You are so proud of them as people and what they can achieve.
But I'd like to know what I specifically said and did to make such an impact, because I don't know.
There is a line in the letter, 'You treated me like a person more than a player'. I think I understand what that means but what are the examples? To me, I was just me.
Am I looking forward to catching up with her? Sure, but not just because of the letter. I want to tell her, 'Keep on going. Keep pushing. Wow, you're in the middle of this amazing career. Keep on going.'
More about: FIFA Women's World Cup | Injuries | Leadership | Matildas | Sam Kerr | Women's Sport