When I was a child, my father would almost never go out with me.
Never out for dinner. Never to go shopping. Never to the park.
I knew he loved me. He cared deeply about me. I was his last son, the one he chose to attend the Madrassa to learn the Hafiz Qur'an. The one he stopped from playing cricket for Pakistan to avoid accusations of nepotism.
There have been times we didn't see eye to eye. It took a long time to gain his blessing to marry my love, Sobia. It took a long time before I received his permission to pursue my dream of playing for Australia.
But I believe my best interests were always in his heart. And I believe he is prouder of me now than ever before. This makes me so very happy.
My dad is a superstar in Pakistan. The great Abdul Qadir. A cricket legend. Wherever he goes people flock to him to hug him, ask for autographs and to take photos. When I was young and he had only recently finished playing international cricket, we couldn't do the normal things most families would do. I didn't know any different.
As the child of a legend, I was born with a silver spoon, there is no doubt. He played in the 1980s and '90s, so we didn't have as much money as some people might think. Certainly not as much as cricketers today. But I was still very fortunate compared to most. We lived in a big house in the grand city of Lahore, where I was born 25 years ago, we had a car and everything we needed.
Because we couldn't live a normal life beyond our four walls, my father would try to make it up to us by spending quality time at home. I have fond memories of life back then, largely because of the effort my parents made to make our home our sanctuary. I appreciate that now much more than I did at the time.
There were four floors in our house. The first was rented out. On the second was my father's office. The third floor was where we lived and on the fourth was a terrace with a barbeque. On the terrace there was space for games of tennis ball-cricket and we would use my father's bowling machine. Often, we would do kiting, which was a popular pastime in Pakistan back then.
My childhood was full of friends and cousins coming over to play and to eat meals, spending afternoons with my parents, three brothers and two sisters, and looking to the sky, which was often filled with colourful kites flying from neighbourhood rooftops.
We had other visitors. From time to time cricketers would drop over. Shane Warne visited our house during an Australian team tour to ask my father for some tips. I remember also Anil Kumble coming over to see dad.
When my father did take me out with him, it was often something to do with cricket. Like when I was nine years old and he took me to Gaddafi Stadium, not far from our house, when Sri Lanka was touring. I ended up bowling in the nets to Marvan Atapattu and mucking around with Murali.
It was about that time that I started to realise that my life was a bit different to other kids. It was about that time that I started to understand who my father was, not to me and my siblings playing on the terrace, but to millions of fans around the world.
But I was still too young to see how his fame and importance would impact on my life in the years ahead and steer me in directions I never imagined.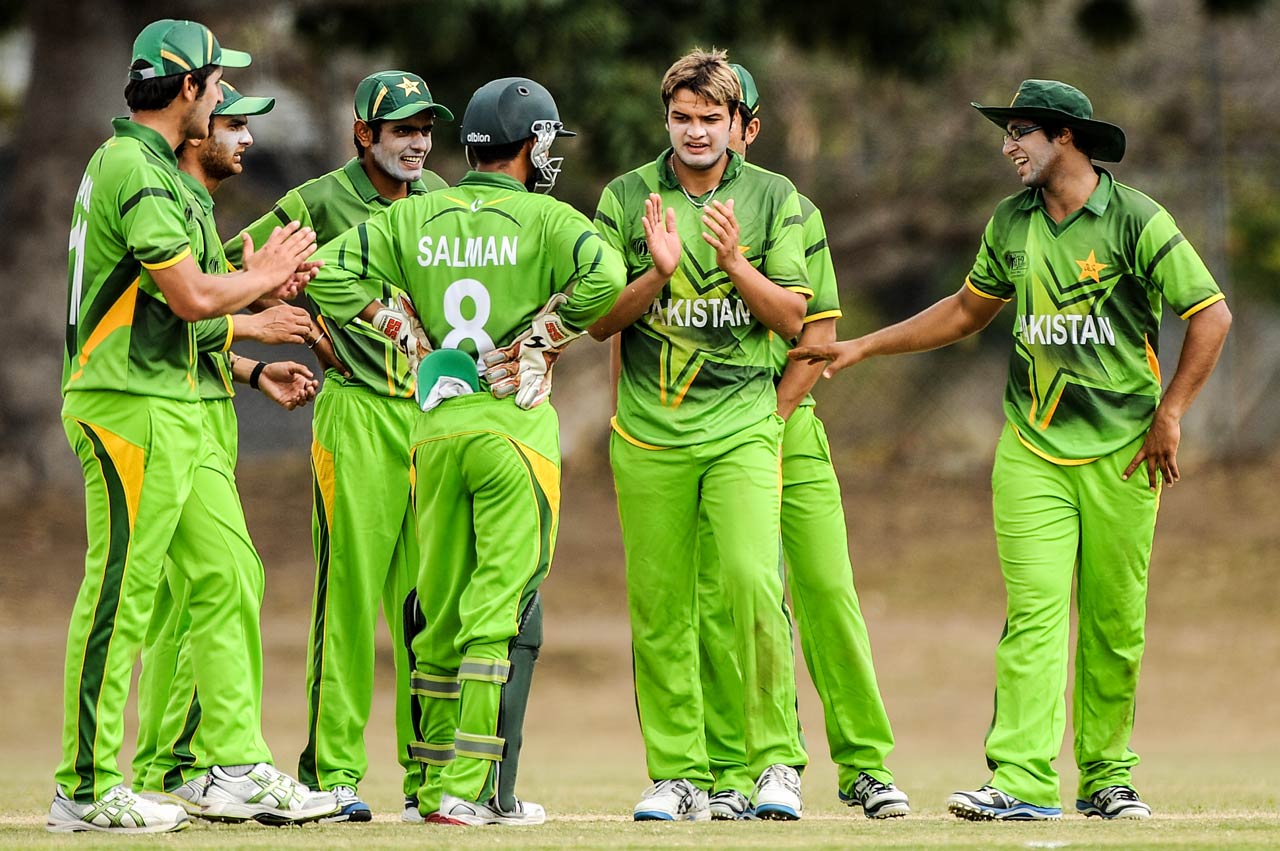 Not angry, more sad
I don't remember ever making a conscious decision to play cricket. It's just in my blood. It was always there.
My brothers were very good cricketers and each played for first-class teams at home. However, my father, by that time, would sometimes speak up about things he saw were going wrong at the Pakistan Cricket Board, which made it hard for my brothers' careers to progress.
These days, one is in England playing club cricket and running a business, another takes care of my father's academy in Lahore and the other runs a property business.
Following in the footsteps of all the men in my family seemed a natural thing for me. I would finish studies at the Madrassa each day at 4.30pm and go straight to my father's academy to practise. I was so exhausted each night that I was asleep by 9pm.
I was very ambitious with my cricket and after a couple of years of this routine, I wanted to trial for the Pakistan under-15s. But my dad said, 'No, you are not ready yet and you can't go'. I didn't listen to him. I went to the trials without telling him and I got selected.
When I came home, he was shouting at me for not listening to his decision. He asked what happened, I told him I got selected and he was shocked.
We talked that night and he started showing me how to bowl. I mean really properly teaching me. He said to me, 'Your career starts now' and he began to outline the steps I needed to take to become successful. I will always cherish that moment.
People didn't look at my performances, or the stats, just my name. When people saw 'Qadir' they would know I was the son of the great Abdul Qadir. People would talk behind my back.
From that time, I started working really hard at my game. When my dad was playing, he would go to the nets at 1 o'clock and come back at 7 o'clock. He had a tremendous work ethic, something that is quite unusual in Pakistan, and I wanted to copy his way.
Bowling leg spin is very hard. To put it in the right place every ball is a great challenge, so I was asking my dad all the time to help me. He was a great support, I was doing well and getting better every day.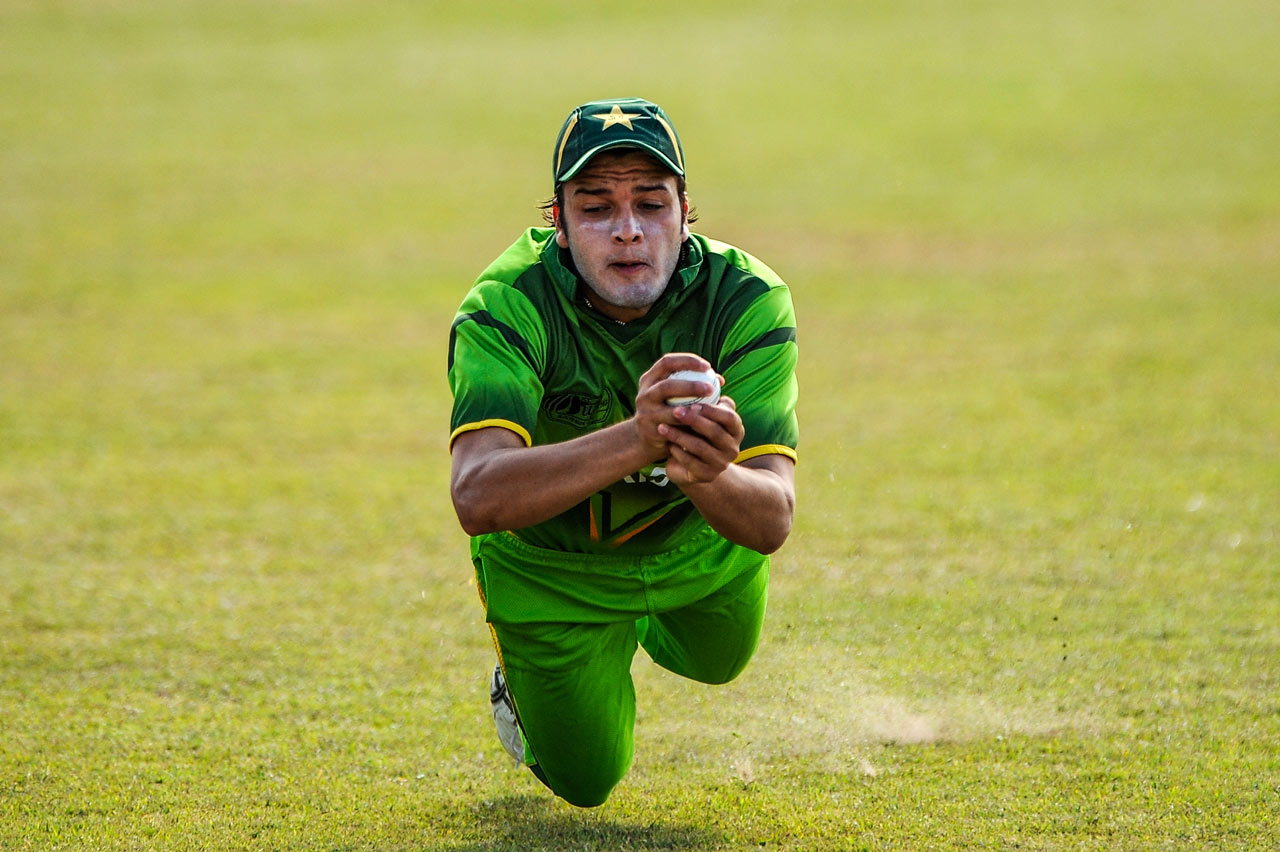 Then something peculiar happened. I was playing in a national tournament and did very well. In one match I took seven wickets including a hat-trick. The people at the Pakistan Cricket Board could watch the game because they could view the ground from their offices. I was named best bowler in the tournament.
Pakistan A was going to tour Australia soon afterwards. The PCB chairman at the time, Ijaz Butt, and two other selectors put my name in the squad. However, my father, who was the chief selector at that time, took my name off the list.
He said he would resign from his post if they put my name back again.
The chief executive, Wasim Bari, asked my father why he cut my name from the squad. Everything had been ready; my clothes, my visas, my flights. My father told him that people would think I was selected only because I was his son. It was a very hard time for me.
I won't say I was angry, more that I felt sad. I could understand why my father did that. It was a real problem for us that all the time people would say I was getting selected in teams because of my dad.
People didn't look at my performances, or even the stats, just my name. As soon as people saw 'Qadir', they would know I was the son of the great Abdul Qadir. People would talk behind my back and it was hard to see how that could change.
That was when I started to tell my father that I wanted to leave Pakistan and play in Australia.
cafes, newspapers and being punctual
I'm learning the national anthem of Australia at the moment. I love this country. I love the people. I love the culture. I feel I belong here and it's where I want to live my life and play my cricket. My goal is to represent Australia at the Twenty20 World Cup in two years' time.
This feeling in me didn't happen overnight. I've been coming to Australia since 2012, when Darren Berry brought me to Adelaide to play club cricket. I played for a time at Hawkesbury in Sydney, a wonderful club. I came here twice with my team back in Pakistan, Lahore Qalandars, to play in series against the Sydney Sixers and Sydney Thunder.
All along the way, people have been so helpful, so encouraging, so giving. I never had such support before. Australian people really care about you. If you need something, they will try to help you get it. If you ask a question, they will try to answer it the best way they can.
I love Pakistan very much and am so very proud of my heritage. It makes me sad that the media portrays the country as dangerous or a place of terrorism. It's not fair and it is not true. Pakistan is a peaceful and beautiful country.
There have been problems with politicians in the past. But now, with Imran Khan, we have a great leader, an inspiration who I believe will show new generations how to be successful for themselves and the nation. I have supported Imran's political career since I was 17 and I wish him and the country every success. But my future is now in Australia.
Playing first-class for Western Australia this season, getting a run for the Prime Minister's XI, playing for the Perth Scorchers in the Big Bash League – this is where I want to be.
It was about that time that I started to understand who my father was, not to me and my siblings playing on the terrace, but to millions of fans around the world.
Away from cricket I still get to enjoy my favourite hobby of playing snooker, but I'm also adopting every part of Australian life I can. Learning the ways of this special place.
I sit at the cafe in the mornings and have a flat white or cappuccino. I've started reading the newspapers each day. I talk to people all the time about Australian culture and beliefs. I want to learn as much as I can. This nation fascinates me and I feel already so much a part of it.
As for the culture of Australian cricket, the biggest lessons I've learnt so far are, firstly, you must be punctual. Also, if you have spare time, enjoy yourself. But when you are training, you must be 100 per cent switched on. These might sound to people here like normal habits, but it is different to how it is in Pakistan.
It feels right to me to follow these rules. I know that they will bring out the best in me as a cricketer.
Finally, last year, my father gave me permission to chase my dream of playing for Australia. He knew there were too many obstacles in Pakistan. He said, 'OK, you are old enough and you can make your own decision'. He says he will support me and this means more to me than you can imagine.
More about: Australian cricket team | Big Bash League | Justin Langer | Perth Scorchers | Religion | Shane Warne | T20 | Western Australia cricket