I didn't give it much thought at first.
'I could have played for Australia, but I didn't get selected because I was black/Indian/Pakistani, so I stopped playing.'
I've heard that story all my life, whether it was from a family friend or just a random bloke.
When I was younger I used to think, 'Sure, sure, that's what everyone says.'
But after hearing this literally a hundred times over many, many years, I started to think, 'Wait a minute. Maybe there is more to this. Where there is smoke, there is fire.'
Obviously, someone saying they could've, would've, should've played for Australia could be a stretch. I could say, 'If I studied even harder at school I could have been a rocket scientist', but no one can know for sure and that's not true on my part.
But what is important is the sadness, hate and anger I've heard in some of the voices of the people who have told these stories.
Those who have been discriminated, racially vilified or segregated because of their race, colour or religion.
They truly believed the door was closed to them.
URDU, KILLER PYTHONS & SLATS
I came to Sydney from Pakistan in the early 1990s. I was almost five. We were crammed in a rented two-bedroom apartment near the city on Cook Road in Centennial Park with my parents, Tariq and Fozia, and two brothers, Nauman and Arsalan, for about five years.
They were old apartments and not big enough for three people, let alone five. But we made do, and for me it was the norm. We had massive Centennial Park literally across the road so going over with my brothers for some cricket was easy. Except initially they never let me play because I was too young. My brothers are ten and seven years older than me respectively, so I had some catching up to do.
I didn't know any English when I arrived. My kindy teacher figured that out first day when she apparently asked me how I was. My Mum was next to me and in my clear Urdu I asked her, 'What's she saying?', or so the story goes.
I actually have no idea how I communicated with my friends initially but I made lots of friends really quickly. And by all accounts after six months I was fluent in English. I also learned about Killer Pythons at the corner store, which I'd forced my Mum to buy me once a week.
We lived five minutes from the Sydney Cricket Ground which was great! We used to wait outside the gates during one-day internationals, because near the end they would open them up and we could go in free of charge. Tickets were too expensive and on days where the ground was packed we wouldn't get in.
The highlight was probably when I saw a flash new red Ferrari drive past our apartment block. When I looked inside it was non-other than Michael Slater! I couldn't believe my luck. How good was Australia!
Then my Dad, who worked as an IT architect, had the means to buy a bigger place for the family way out west in a suburb called Erskine Park, not too far from Penrith. So we moved.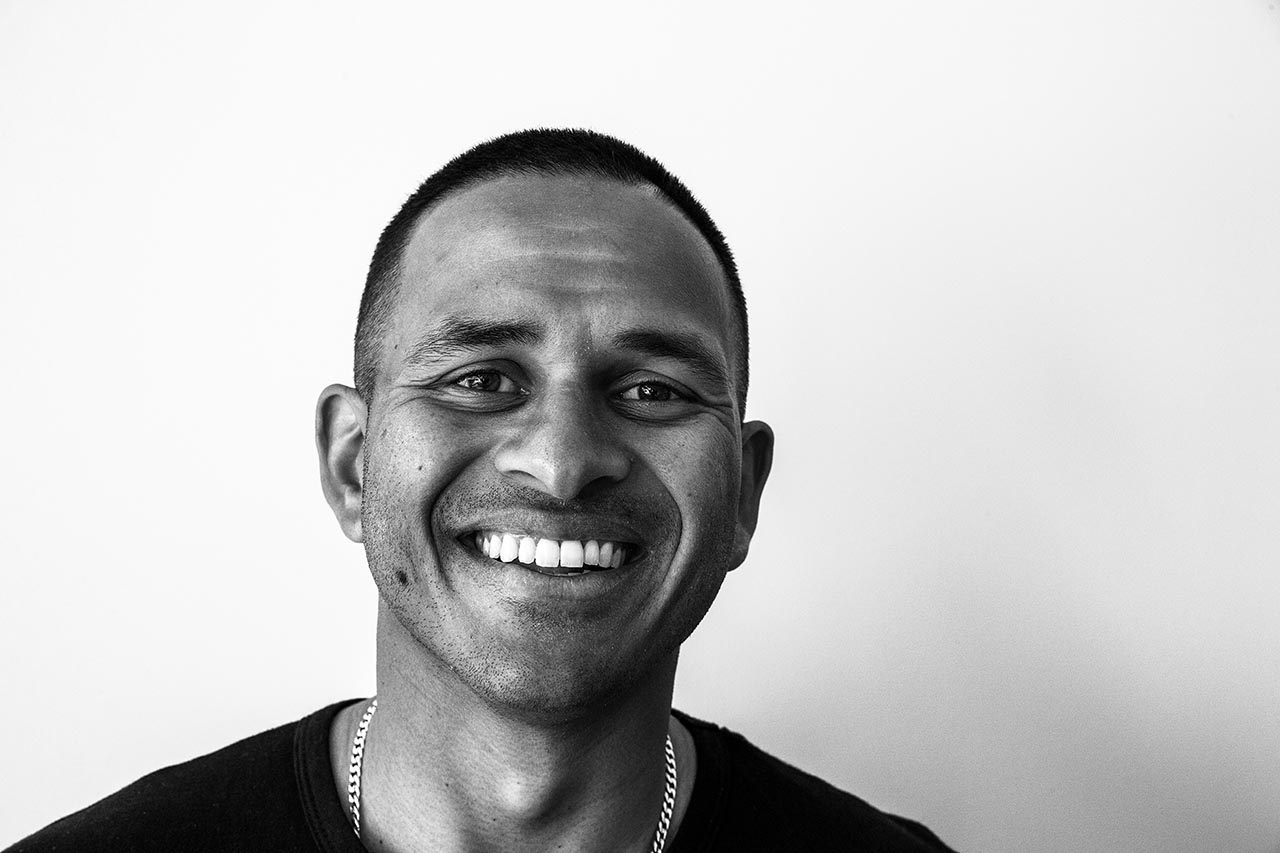 EAST VS WEST
In the 1990s the western suburbs of Sydney were totally different to now. The old Australian 'bogans' were strong in number and around them was a small community of immigrated families. Multicultural Australia was on the rise, especially from Asian families like ours.
I felt like I had entered a totally different country in western Sydney when compared with my earlier years in the eastern suburbs. At school I was called things by other kids I had never heard before.
'F—ing curry muncher' was one of the more popular ones that particularly hurt. I'm not sure why, looking back. I still don't know how to actually munch curry. Kids can be mean and that is normal.
Being racially vilified actually made me stronger in many respects. I even had a couple of kids try to fight me one day heading home from school. For no reason either! They were in my class one second and the school bell rang – the next minute I'm just about to leave the gates of my school and they are having a go at me.
I somehow managed to put up enough of a fight to fend them off but I still don't know why they did what they did.
But what is important is the sadness, hate and anger I've heard in some of the voices of the people who have told these stories.
At the same time, I was listening to an up-and-coming politician by the name of Pauline Hanson segregate a whole race to 'protect the Australian way of life' … or something like that.
I just couldn't believe she could get away saying what she was. I obviously had no idea about politics so, to me, I was just going on my first emotional response. I had no idea I'd be dealing with the same thing 20 years later.
Getting sledged by opposition players and their parents was the norm. Some of them said it just quietly enough for only me to hear. It still hurt, but I would never show it. Most of the time it was when I scored runs. Some parents take things too seriously.
It is for this reason why so many of my friends, most of whom were born outside Australia, didn't support Australia in sporting contests. I didn't either.
Especially in cricket. It was either West Indies, Pakistan, India, Sri Lanka. Anyone else. It's probably why Brian Lara was my favourite cricketer. Let's be honest, he was pretty good!
In hindsight, the fact we didn't support Australia is disappointing. Everything that was going on in our childhood and around us built up this resentment of the Australian cricket team.
I mean, none of them looked like us. I was brought up to believe if I didn't drink alcohol growing up I was un-Australian. So then why should I support a country that doesn't believe in me?
I was brought up to be respectful, humble and polite. But when I watched the Aussie team, I saw men who were hard-nosed, confident, almost brutish. The same type of men who would sledge me about my heritage growing up.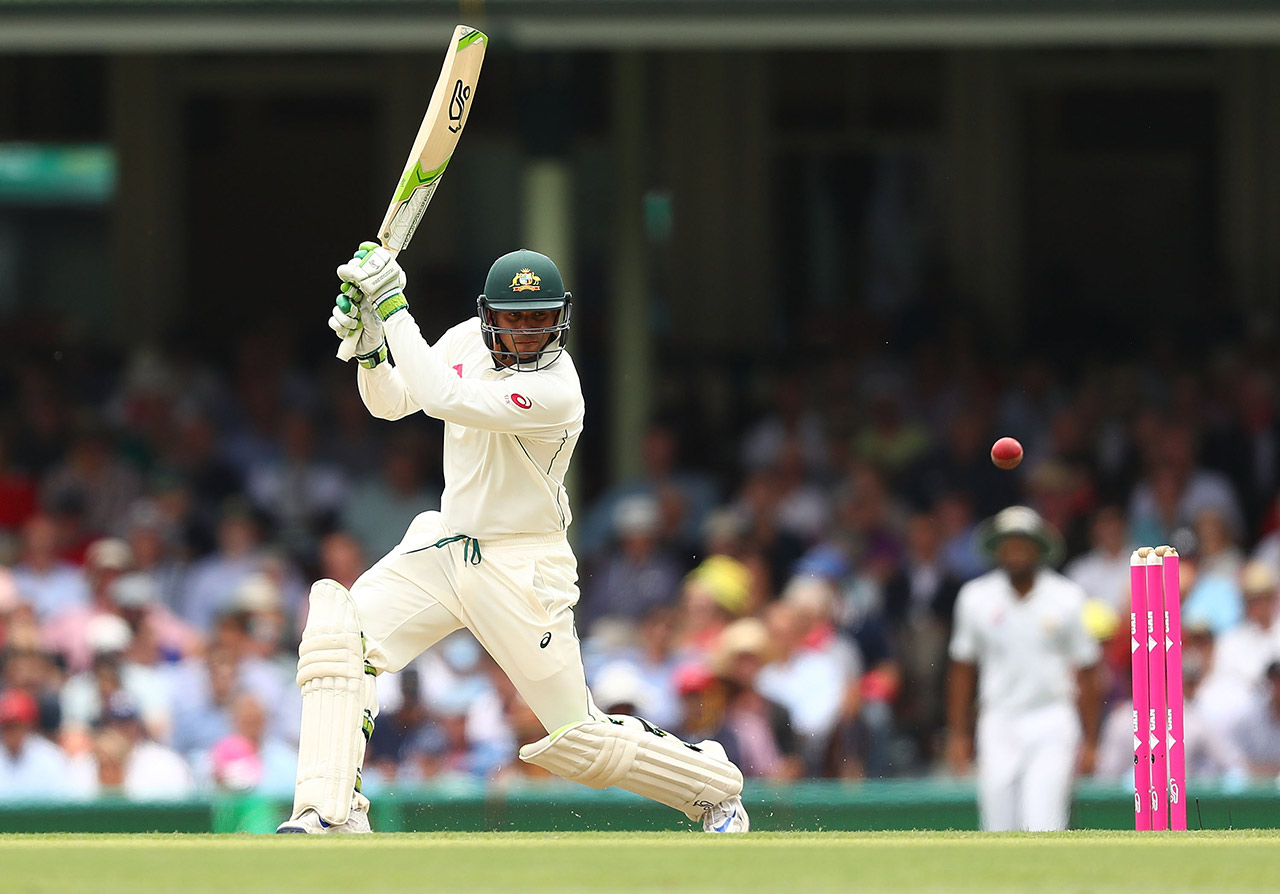 A WELCOME CHANGE
As I grew up – and Australia grew up – things changed radically. I started to understand that the minority of Australians who did treat me this way were just that. A minority.
By high school I was a diehard Australian team supporter. But, from a pathways perspective, the damage had been done. Not to me, but to some of the other immigrant kids who potentially could have gone on to play for Australia. They chose not to pursue a dream because of the negative experiences they had endured.
I count myself lucky to have a very strong-willed family. And a natural instinct that always wants to compete no matter what. 
If I didn't have those things, I may also have been lost in the process – especially when my Mother wanted me to stop playing cricket and focus on my studies when I got to year 10. Typical subcontinental Mum! Fortunately for me my Dad is the greatest cricket tragic of all time, and told my Mum I could do both.
He understood you only get one shot at a sporting career. Stop now and that was the end of it.
Unfortunately, not everyone has that support base, and if you don't you can fall by the wayside very easily as a lot of kids did. You might think they needed to toughen up. You might be right in some respects. Professional sport is cutthroat and only the strongest survive to play at the highest level.
Some of them said it just quietly enough for only me to hear. It still hurt, but I would never show it. Most of the time it was when I scored runs. Some parents take things too seriously.
But that takes years to develop. And, as kids, it's bloody tough to cop.
I was actually embarrassed to call myself Pakistani when I was younger because of this.
I had been molded to believe being from there was uncool. I used to avoid the question or tell them I was from Saudi Arabia, as my parents lived there for six years during my teenage years while I lived with my brothers in Australia. I went back and forth there to visit so it seemed logical. But it was a lie.
My point is this: it's no surprise it has taken Australian cricket so long for coloured players to come through the system.
There is no doubt racism and politics played a large role in selections in the past. I've heard a few stories from past Anglo-Saxon players where this seems to be the case. It would just be the times that they lived in. Certainly cricket and society has come a long way.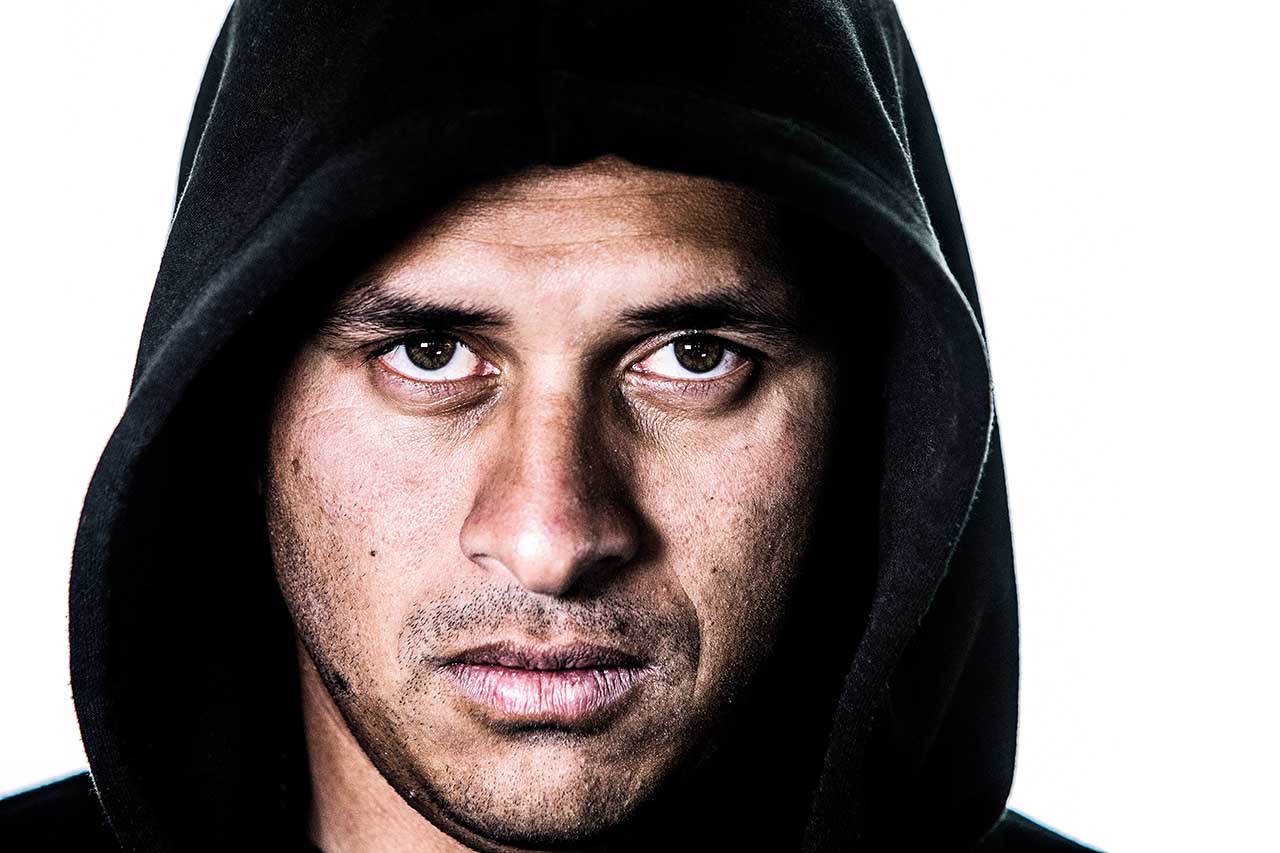 A COLOURFUL FUTURE
So many times I was told by other sub continental parents, 'You will never make it, you're not the right skin colour'. No joke. That might have been true in some respects in past eras and generations, but it just drove me more to prove them all wrong. I wasn't going to look back in regret.
I actually couldn't see myself playing for NSW let alone for Australia because NSW is the toughest team in Australia to make.
It seems a lifetime ago when I was first introduced to the squad. The game was very different, and the pathways the youngsters have now didn't exist. It was purely about performances in grade cricket. And grade cricket itself can be a tough learning ground.
At least now youngsters are given a bit more support to nurture and grow as players, which I'm all for. But more than that it's paving the way for all cricketers from all ethnic, religious and socio-economic backgrounds.
Now subcontinental parents can see a future for their kids, at a younger age. It isn't about making a choice – study or cricket – like my Mum wanted me to do.
And I can see it, in the domestic cricketers of all ages that are coming through now, compared to when I started playing and was the only Asian player at first class level in the whole country.
Now we have Gurinder Sandhu, who is a close friend of mine from Sydney Thunder and represented Australia. Another youngster from the Thunder is Arjun Nair, an excellent young, up-and-coming player.
Being racially vilified actually made me stronger in many respects. I even had a couple of kids try to fight me one day heading home from school. For no reason either!
I'll be honest. I'm probably the first guy now to have a laugh about race and what not. Every teammate I've played with will tell you that. But that's because I find it the best way to let everyone know I don't take myself too seriously. And because all my teammates are respectful enough to have that joke with.
So why is there an emergence of multi race players now in Australia? Maybe it was inevitable with the growing multicultural community in Australia. Maybe it was a few friendly faces at the highest level. We will never know.
What I do know is Australian cricket is slowly changing and will finally have a chance to reflect what Australia really is.
An international team truly representative of its richly diverse population.
More about: Usman Khawaja