Two hundred and eight.
That's how many people won the Sydney Roosters a premiership.
Not just a football team, but a community.
We had 208 people who all mattered. Board members. Football staff. Office staff, from the community and welfare teams to receptionists and finance. The players. Their families.
People use different words – community, tribe, family. Creating a family sense within our football club means that this isn't just about work. It's about loving spending time together, about living our lives through the Roosters community.
That has been our backbone all year.
Everyone needs to have a sense of belonging and importance. It's not just 17 players and a coach. The world doesn't work like that.
Everybody played a role in creating what we call 'home'. Our home. It's a process that doesn't start with Round 1 in March, but way back in November.
We invited the families into the club at the start of the year. We told them, 'This is what we look like. This is how we're looking after your son, your brother, your partner. This is what their program looks like.'
We said to the other staff members, 'This is what it looks like and this is how you can help us.'
We did a lot of that on-field at Allianz Stadium. We wanted them to feel it, not just hear it. We are the Roosters community and this is our home.
There were some special moments spent visualising that together. There were some small mementos given to create a bond, to recognise that they were part of our home for 2018.
That's where the exact number, 208, came from. Every person was recognised. Everyone counted.
We needed everyone to enjoy the ride and support each other to get the result that we wanted, which is not just winning a premiership, but loving walking in here every day. To love sharing experiences and moments.
Winning the grand final made it really worthwhile, but it was worthwhile anyway, thanks to the strength of the community we created.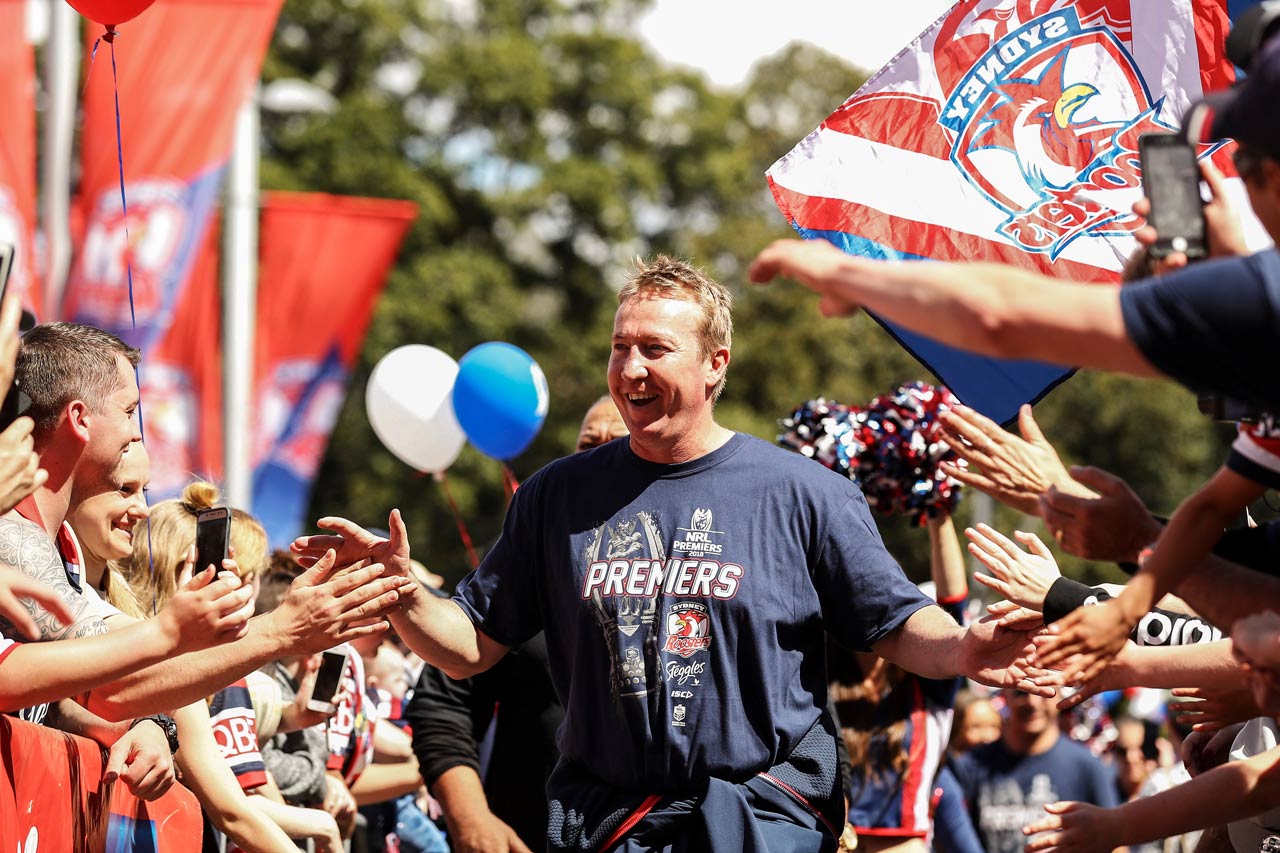 WELCOMED WITH RESPECT
Visualising the Roosters as a home is important, because although we love the Eastern Suburbs and represent the area proudly, there are not many of us who are from here. I didn't grow up here.
Largely because of that, we have a concept of respect that is different to most in sport.
There are a lot of places where you have to earn your respect. If you earn it, only then are you accepted.
We take a different view. If you're signed by the Roosters, it means that you must have something about you. Our coaches, our senior players say: 'You're in. You're one of us.'
You get respect when you walk through the door. You don't have to earn it, you are given it. You can only lose that respect, you don't have to gain it.
We want everyone to feel welcome when they arrive. If you're a part of our community, if you're a part of our home, then you're in. That's what we want. I think that's what a lot of the young guys feel, right from the start, and it's what I want their families to feel. 
There's also a certain exterior to the Roosters, and we don't mind that.
We have the greatest chairman in the game, Nick Politis, and we have a strong board. There's a strength in what they represent. What the Roosters represent, by extension. That external image comes with a certain tag and we wear it with pride. We stand on our own two feet in rugby league.
You get respect when you walk through the door. You don't have to earn it, you are given it. You can only lose that respect, you don't have to gain it.
Yet at the same time, when you walk through the doors, it's a really warm environment. Anybody who comes to our club for the first time is surprised by the buzz and the feel, the equality that we foster within the Roosters.
To enable us to take that approach, we select very carefully the people we include within the Roosters set-up.
We're in sport, so talent is key. We recruit talented individuals, but beyond that, we recruit heavily on character as well.
Character is a word that gets thrown around a lot, but the people who we have at our club, be it players or staff, must have a certain amount of respect in the way they live their lives and treat the people around them.
We don't always get it right, but you don't last long here without the right character.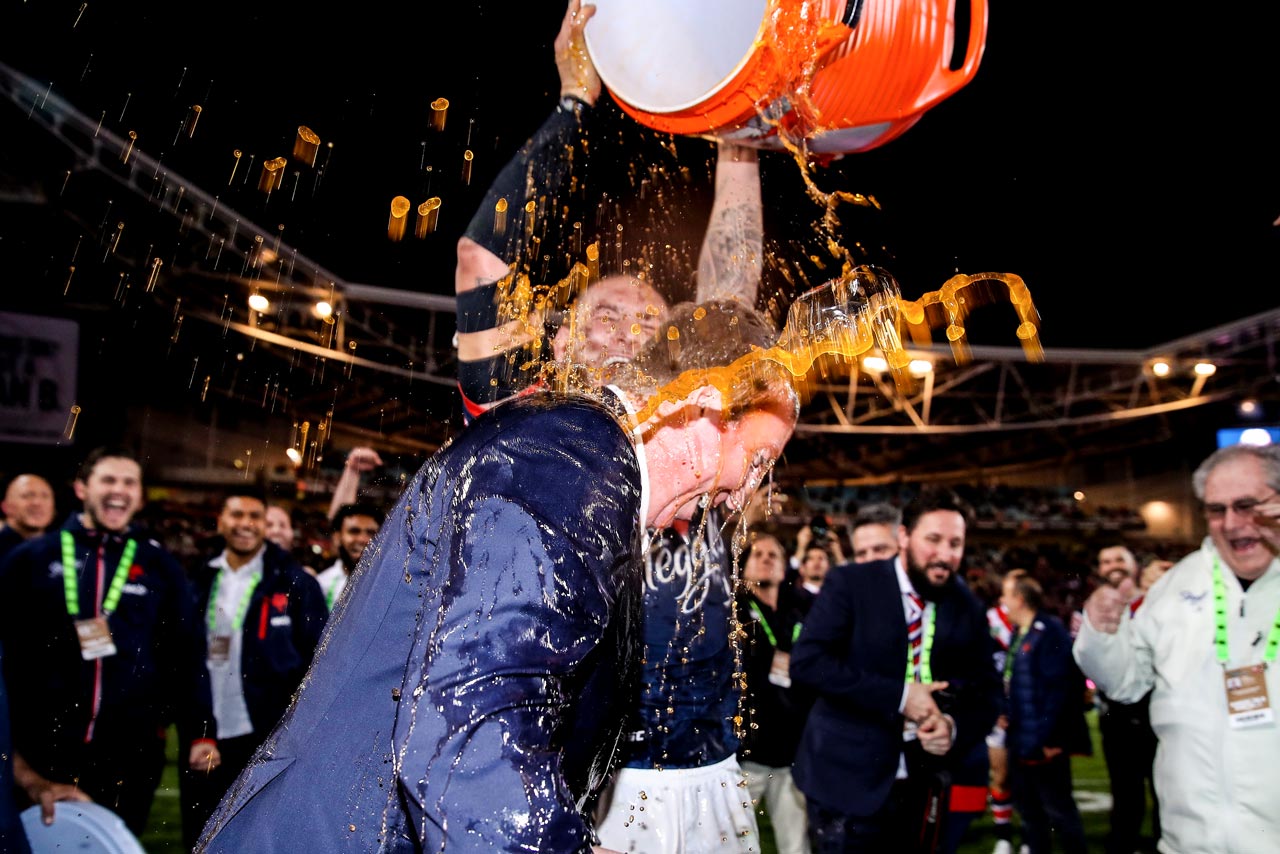 ACTS OF UNITY
I've had some comments about putting Paul Momirovski in on short notice for the preliminary final against South Sydney. Then we had Cooper Cronk – all the public speculation about whether he was in or out of the grand final and what our plan was.
We were very open with all 36 of our players and all 25 of our staff.
At the start of both weeks, we told them, 'This is what we're going to do. This is for us and if we're going to get this done, we need to know – and I need to trust everybody here – that we're going to support Paul, support Cooper. The advantage we'll gain on game day, we can't let that out beforehand.'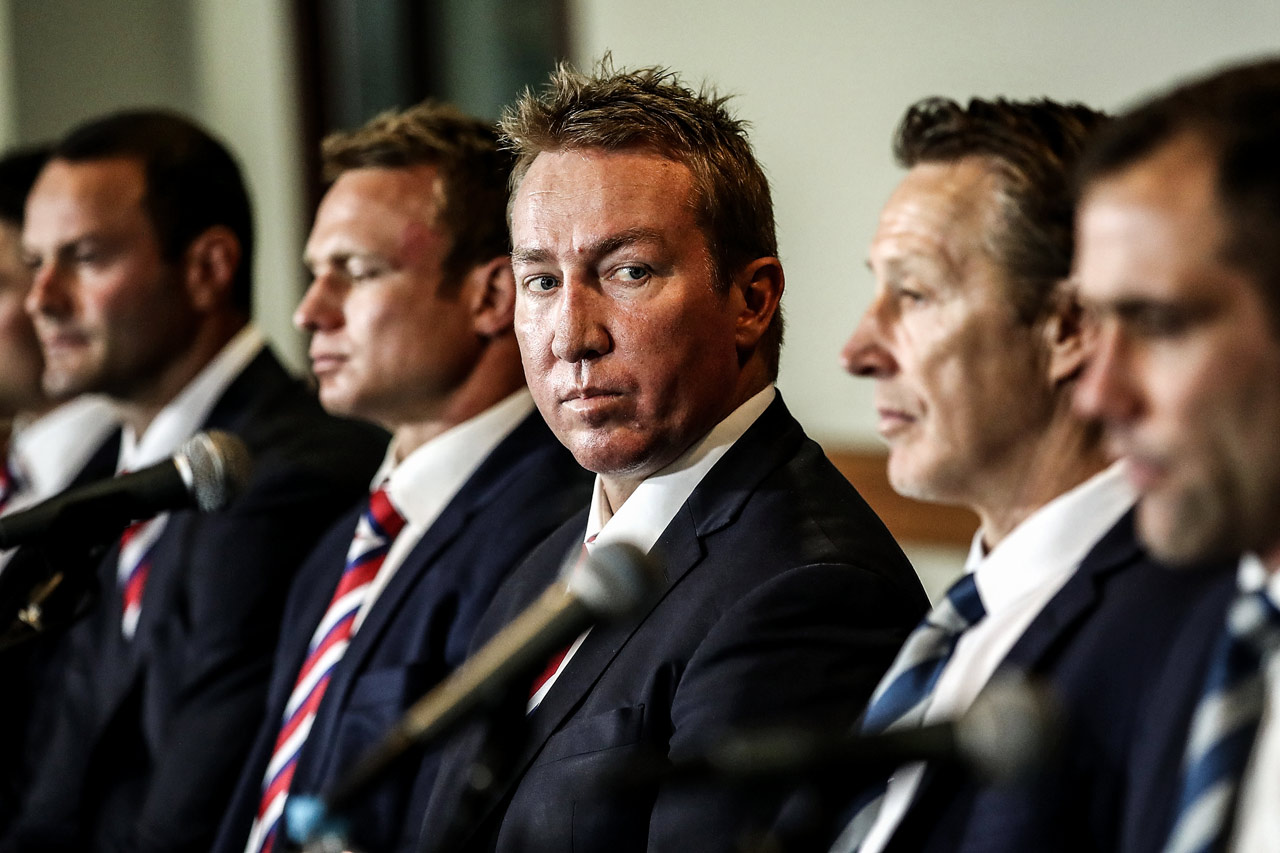 I've had comments from good journalists and people around the game, that they couldn't believe how tight the information regarding Cooper was leading in to the grand final. That was because everyone knew that they had a role to play, even those guys who weren't playing. Everyone knew they were a part of that grand final win.
Paul got us the match-winning try in the preliminary final. He knew his role on that day. He'd been ready for a long time. It wasn't as big a step as people thought, despite being only his second game of NRL, because of the work done in the shadows. We knew he'd get the job done.
Despite the extraordinary circumstances around his shoulder injury, Cooper was the same.
From day one, Cooper brought character to our club. He brought quality. A desire to learn – he's highly coachable. And above all, a team-first approach.
Everyone needs to have a sense of belonging and importance. It's not just 17 players and a coach. The world doesn't work like that.
Cooper talked about what 'we' were going to do and he allowed other people to flourish around him. He wasn't there to be the best player on the park every week, he was there to guide and develop others around him and that's certainly what he did. Right to the end.
There's no doubt that there's a presence about Cooper. He's the ultimate manager of games. He allows everyone to perform their role within a game. That happened right through to the final game of the season. Taking on that responsibility in the grand final, when he was in enormous pain, was the ultimate selfless act.
Yet it wasn't just borne out in grand final week. It started from day one. Cooper was one guy in that group of 208 people who knew his role and carried it out perfectly.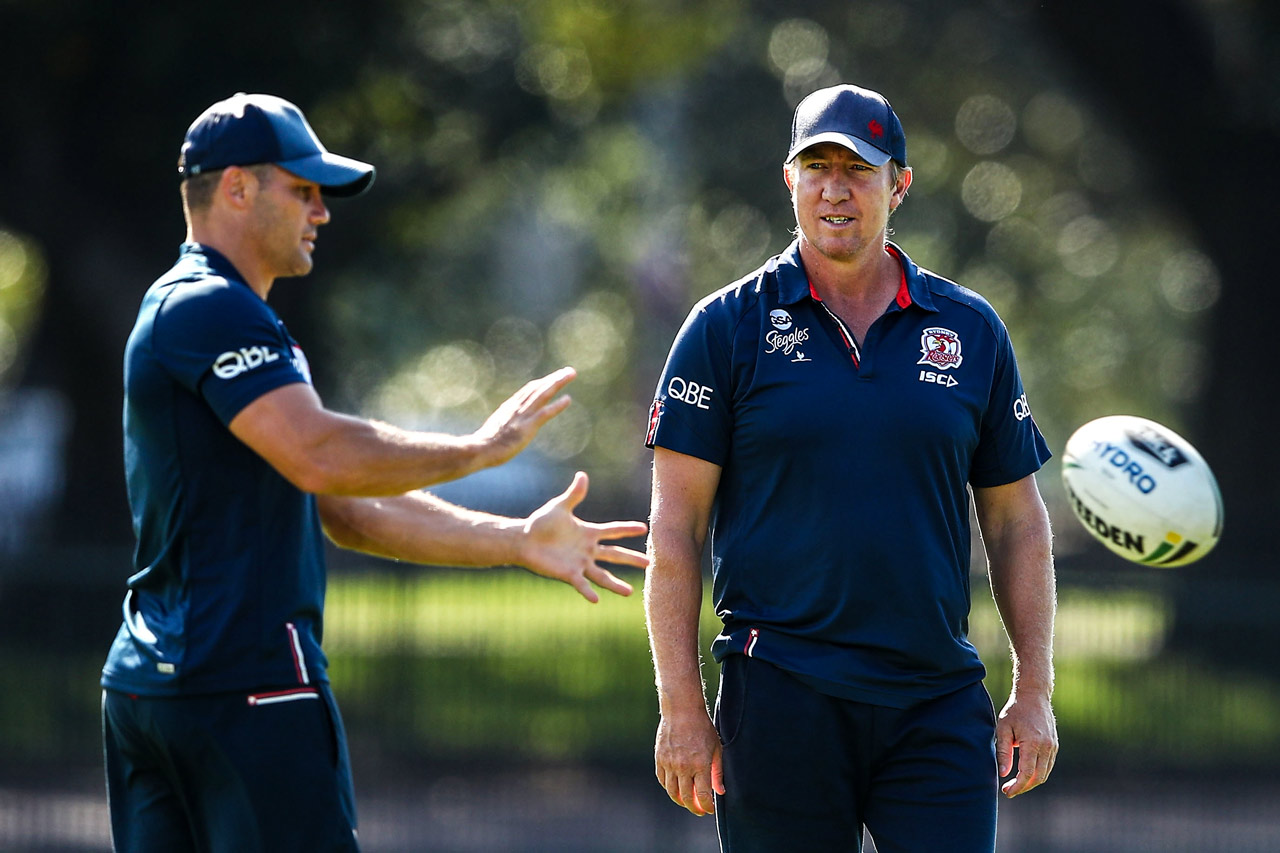 More about: Boyd Cordner | Coaching | Cooper Cronk | Grand Final | Latrell Mitchell | Leadership | Luke Keary | Resilience | Sydney Roosters | Trent Robinson