The others harmed in Goodes shame
They say you shouldn't meet your heroes. Those people mustn't have looked up to Adam Goodes.
I vividly remember the first time I had the chance to shake the hand of one of the most important people in my life.  It was on the AFL's Indigenous All-Stars Camp.
I was a 20-year-old Adelaide Crows player trying to find my way in the game and the world. He was a two-time Brownlow Medal winner, premiership Swan, and leader in the community.
To be honest, Goodesy was more than that. He was a proud and passionate Indigenous man blazing a trail for kids like me.
The feeling in that room was overwhelming for me. I was in the midst of all the guys I had looked up to and continued to look up to. Chris Johnson was telling a story, Michael O'Loughlin was beaming, and then out of nowhere a presence glided into the space.
The handshakes were warmer and the smiles wider. Adam Goodes was here. 
I waited in line, almost like I was getting an audience with the Queen, and then finally my moment came. I spat my name out, I think, and he then spent the next 10 minutes making me feel special, important and welcome.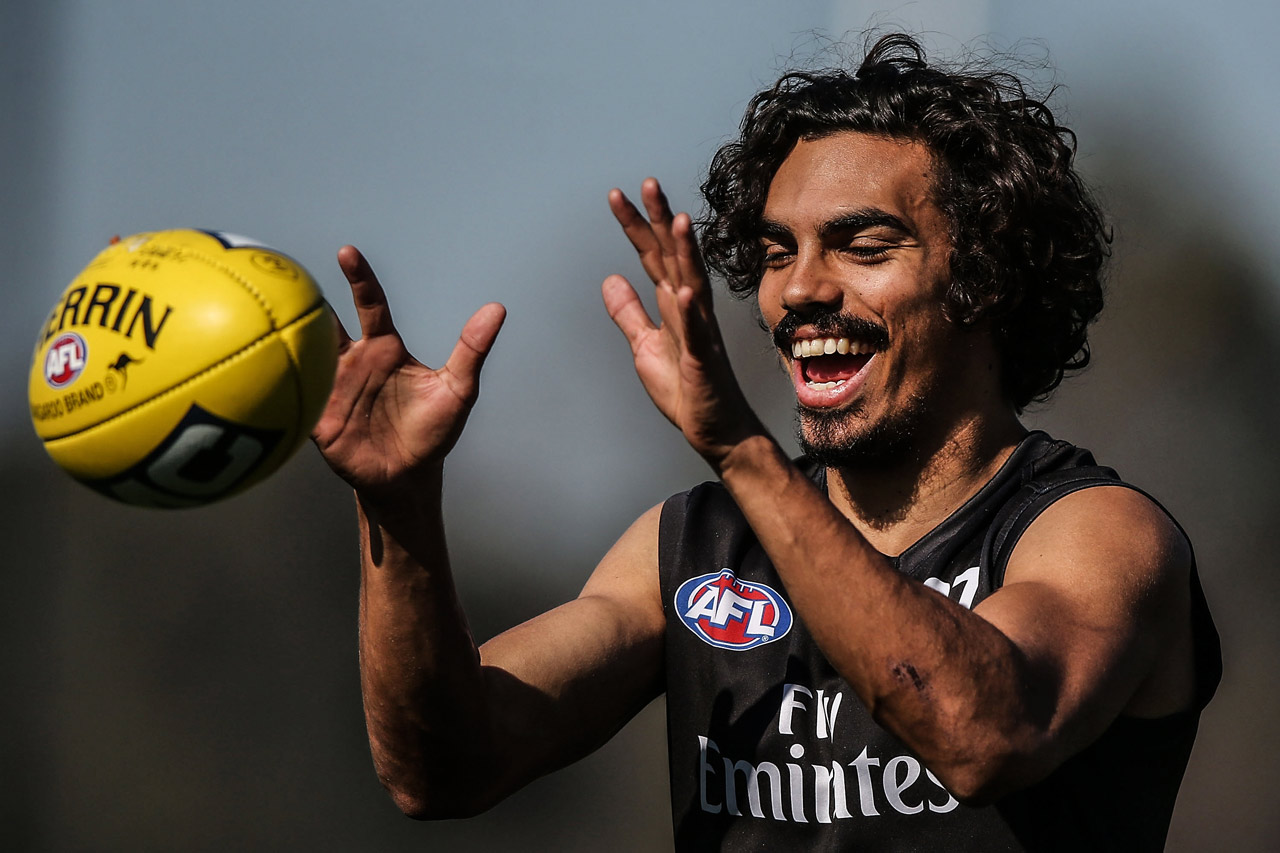 I have been thinking about that moment often since I started thinking about writing this piece and reflecting on The Final Quarter, the documentary around the struggles of a man who was a hero and is now a mate.
I was there the night this ugly saga began. A lot of footy fans who followed my eight-year AFL career won't be surprised that, as usual, I was an emergency for the Swans and watching the game from the MCG stands. 
Goodesy was called an 'ape' by a member of the crowd. A 13-year-old girl in the crowd. Goodesy didn't know her age, her background, her life's challenges … he just knew what he heard wasn't acceptable and pointed it out.
The fallout was disgusting, heartbreaking, eye-opening and took an incredible toll on Goodesy. 
What was his problem? Why did he have to worry about what had happened? Get over it …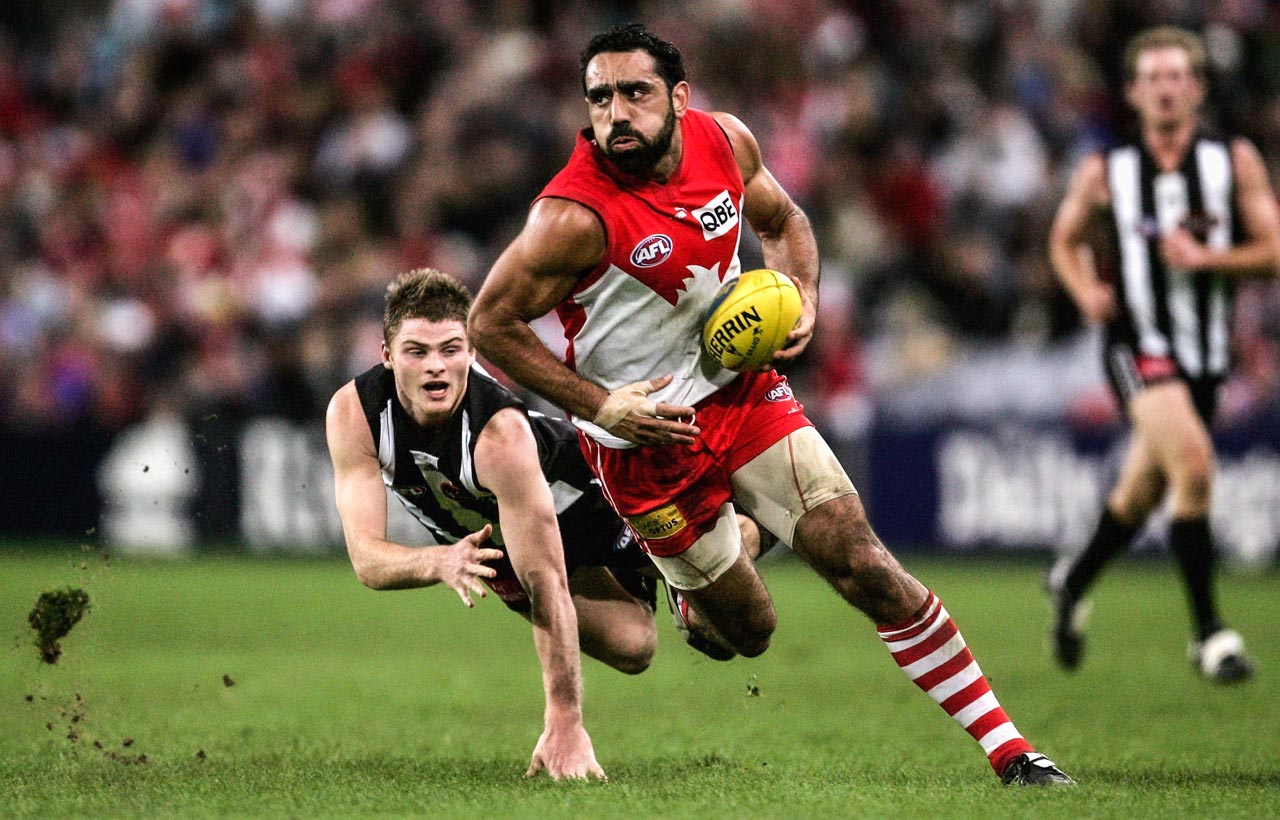 Acid on the wound
For anyone to properly understand why it was disgusting we have to first understand what it's like to be an Aboriginal in Australia. 
Here are some top line statistics to get the ball rolling on that. There were 147 Indigenous deaths in custody from 2008-2019. Aboriginal youth suicide rate is higher than anywhere in the world bar Greenland. We live 10 years less than our Anglo-Saxon brothers and sisters. 
We only got the vote 54 years ago. We also must remember the Stolen Generation, where children were taken from their parents without their consent because they viewed our culture as vile and arcane. 
Oh, and of course, we can't forget that white Australia tried to breed us out. They even came up with a policy. Anyone heard of the White Australia Policy?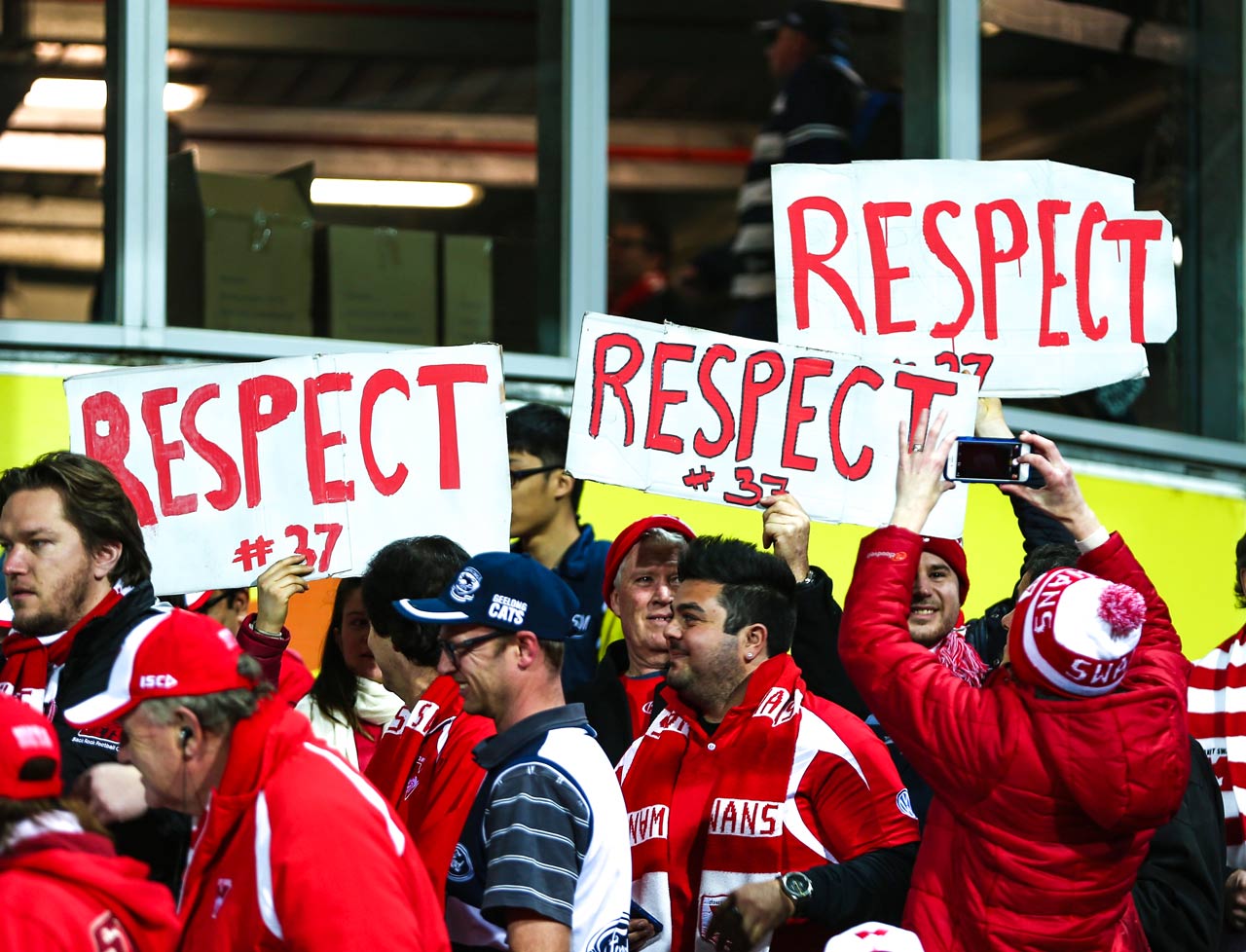 I am not here to lecture. I am not even going to tell you to watch The Final Quarter and try to see it from Goodesy's point of view.
To try and imagine how much pain, anger and disappointment coursed through him as the world turned on one of the game's gentlest and most beautiful souls.
This isn't being written as an attack on Australia. It's rather an educational piece and an understanding on the importance of the documentary. 
The Final Quarter is an important insight into the power of words and actions. 
The following things were said about Adam in our mainstream media by those we look to for our news and balanced views and in headlines across the nation: He was "a sook", who "couldn't handle it", and "could give it, but could not take it". 
I can't imagine how Goodesy felt sitting watching that back. How it transported him back to the darkest days of his life at a time he should have been enjoying the sunset of a brilliant career.

Let's keep in mind that the whole episode started off the back of a man calling out racism in his own workplace. 
Imagine having an entire nation question your integrity as a person and ethics as a sportsperson because you dared have the courage to publicly call out a person who racially vilified you. 
To tip acid on the wound, the national media then ask Andrew Bolt to assess the situation as an 'expert' on racial matters. A man who had been found to be in breach of the Racial Discrimination Act for two articles he wrote about Aboriginal people back in 2009 got to pass judgement on Adam Goodes. 
It was fascinating to see the people called upon as experts to make comment on the matter. Very rarely were they Aboriginal people.
The Final Quarter shows us the cavalcade of white men asked to assess Goodesy's character and behaviour. White men who would have no idea what racial vilification is and how it can affect you. My phone didn't ring once.
More about: Adelaide Crows | Indigenous Australians | MCG | Racism | Sydney Swans