You can't deny what's in your blood
I didn't expect to experience a career-defining moment at Burwood cinemas.
I'd reached a period in my life where I wasn't sure about the direction I wanted to head in. Boxing Boxing Boxing. For as long as I could remember, people had told me the ring was my destiny. It didn't seem to matter what I wanted. I was my father's son. In their eyes, my life had already been mapped out.
But then I got injured. Then I lost motivation. And then I spent three years away from boxing. I signed up to study a business degree at University of Technology Sydney. I reset my life goals. I was questioning everything.
It was around this time I bought a ticket to Creed.
I wasn't expecting anything profound. I just wanted to catch the latest Rocky movie. But within moments of the film starting, I felt like I was watching the story of my life playing out.
A father who loved the fight game. A mother who wanted another life for her son. A young man trying to deny what had always been in his blood and wrestling with the pros and cons of having a famous surname.
Something clicked for me. All the questions I had been beating myself up over were being answered by Michael B. Jordan and Sylvester Stallone. All the things Adonis was grappling with, I was too.
I walked out of the cinema with clarity and full of adrenaline. I was shadow boxing, dancing around, throwing little upper cuts.
I knew from that moment boxing would be my life.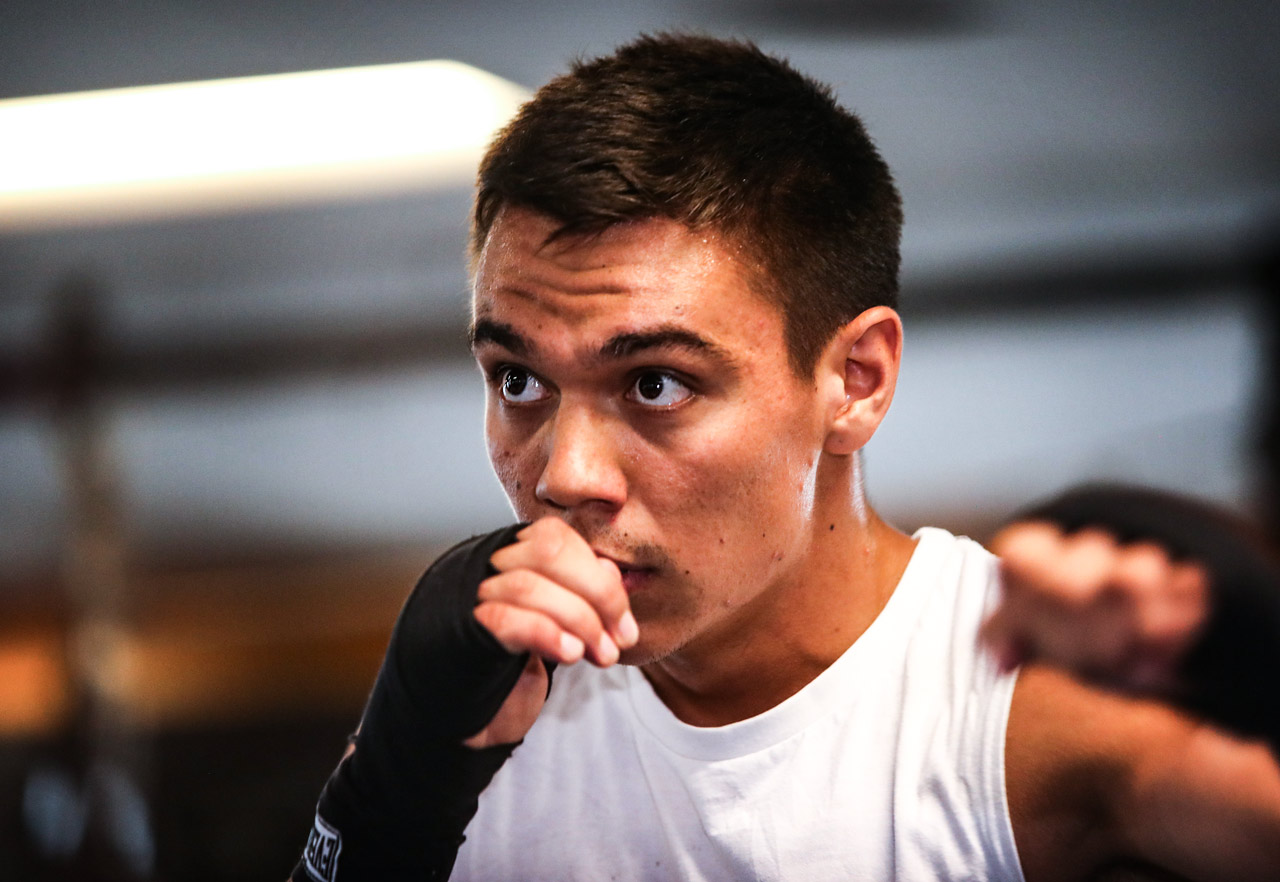 MY CALLING
To understand my journey, I need to take you back to Rockdale PCYC.
That's where it all began for me. It was a second home. It's the place we would go after school and when there was nothing to do. The sounds and the smells are the same now as they were when I was a toddler. I love that place.
Dad would be skipping, sparring, training, sometimes with lots of media around, sometimes not.
I would warm-up with him on the jump rope and before long I was the best skipper at school, double-unders and all. The next step was hitting the pads. And then I was sparring. I met some of my best friends there, punching each other's faces in!
The gym was a safe place for me. It stood for something – routine and consistency and hard work. It meant we weren't out on the street doing stupid stuff. We were in the gym working towards something meaningful.
What I didn't realise at the time was that I was programming myself for life as a boxer. From the age of 12, I've been getting up at 5.15am to go running and train a couple of times a day. Some people have to push themselves to do that. For me, it's just a normal day.
I started fighting as an amateur. It wasn't always easy finding opponents but, when I did, I felt like I had some talent. I won a couple of Golden Gloves.
The last one of those turned out to be a bit of a turning point for me. I hurt my wrist one day doing pad work with my grandfather Boris. He's a very strict man and I always tried hard for him.
It was painful. I could feel it every time I punched a pad or a person. But I didn't say anything about it. It was only pain. Dad always told us, 'Pain is just a feeling you can ignore'. That's how we grew up. Discipline was always No. 1. Dad has got that very military-based, Russian-style hardness about him and it rubbed off on the rest of us.
I mentioned it once to my grandfather and he told me, 'Keep going, it's just a bruise'. So I did. I kept training and sparring for a month and won the Golden Gloves at the end of it. But, by this stage, the pain was too much.
The X-rays showed that the wrist was broken. It was a big operation. I was in a cast for two months and I couldn't do any punching for a year.
I was 17 at the time and the time away from the ring made me question my motivation for the sport.
One year became two, and two became three. I guess there was a bit of rebellion against all the people who had told me I was going to be a boxer. The 'I'm not going to listen to you anymore' type of thing. There was also a bit of mum's influence. I don't think any mother really wants their kid to fight. She was happy when I enrolled into business at UTS.
But boxing was always there in my heart. It wouldn't leave. I would try to stop thinking about it, but it was no use. It was part of me.
We weren't out on the street doing stupid stuff. We were in the gym working towards something meaningful.
I started going back to the Rockdale PCYC. I worked with kids and did some personal training work. I started sparring for some pretty big-name guys and felt like I was more than holding my own. I felt myself being drawn back into the sport.
It was at this time I went to see Creed and everything snapped into place. It spoke to me. I walked out of the cinema thinking, 'This is what I want! I'm ready! Who's next?!'
I thought, 'You know what? I'm my own man now. I'm an adult. I can do whatever I want'. And I wanted boxing.
I tried another life. It wasn't for me. This is where I wanted to be.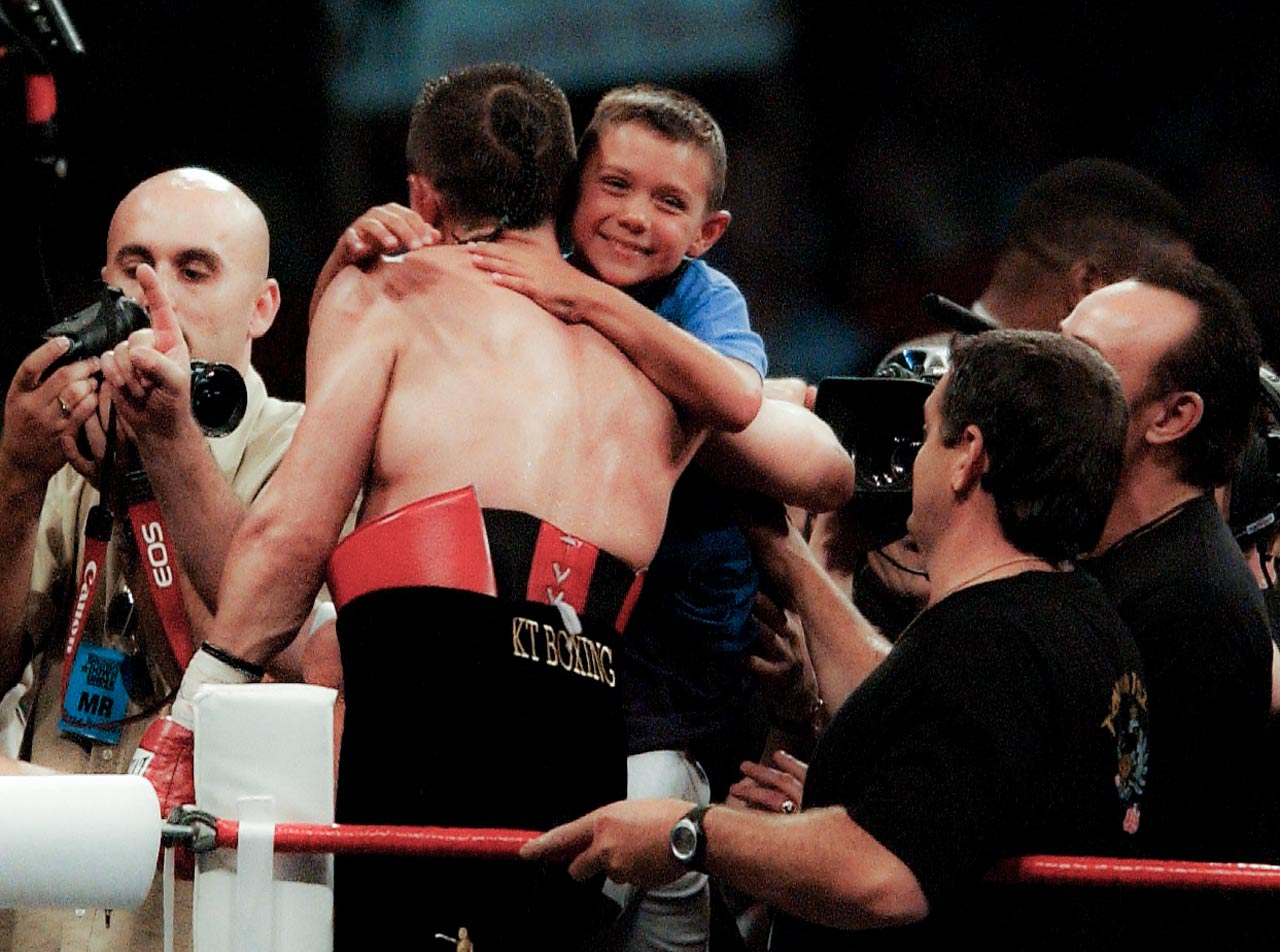 'IT'S A HARD ROAD'
I'm not just Kostya Tszyu's son. I'm Tim Tszyu. I'll be judged on my own results.
Here's the truth about my surname: It did help me early on. It got me into some mad shows and helped me pick up a few sponsors. But that time came and went a while ago. I've reached a point in my career now where my name won't help me.
Dad was the first person I spoke to after making my mind up. He lives in Moscow these days but we're still in touch. I said to him, 'What do you think about me turning professional?'
He said, 'It's a hard road.'
Mum and dad both tried to steer me away from boxing because they know it's a hard life. But dad always said that, no matter what I did, I had his 100% support.
Dad always told us, 'Pain is just a feeling you can ignore'. That's how we grew up.
I'll never forget the feeling of my first pro fight. There were a few nerves, but mainly excitement. My mind was racing through the thousand YouTube videos I've watched, old fights and motivational talks. As kids growing up, I lost count of all the Sundays we spent watching videos of all the mega-fights and the buzz that would go around when we were watching Mike Tyson fight live.
Everything felt natural for me in the ring. It was a good, tough fight. It confirmed to me that this was what I wanted to do with my life.
I'm learning all the time. When I fought Wade Ryan for the vacant WBC Asian super welterweight title, I got hit with a shot in the first round and lost balance.
It didn't really hurt. It was like a little flash. It wasn't a clean knockdown. I felt off-balance and my hands were on the floor.
The referee was counting. I said to myself, 'Now I've really got to toughen up and get back into it. I've lost this round 10-8, so I'm essentially two rounds down in the first round. I need to get my shit together and fight back.'
It was a good maturity step. You know you can get a hit and respond. I ended up winning that fight by unanimous decision.
It reminded me a bit of one of Dad's fights against Diosbelys Hurtado for the interim WBC world superlightweight title. Dad got excited, came in, got hit and lost his balance. He shook it off and won by TKO.
Mistakes happens. It's boxing. We're not ballerinas dancing in there. We're fighting. The trick is to learn from them and make sure you don't make them again.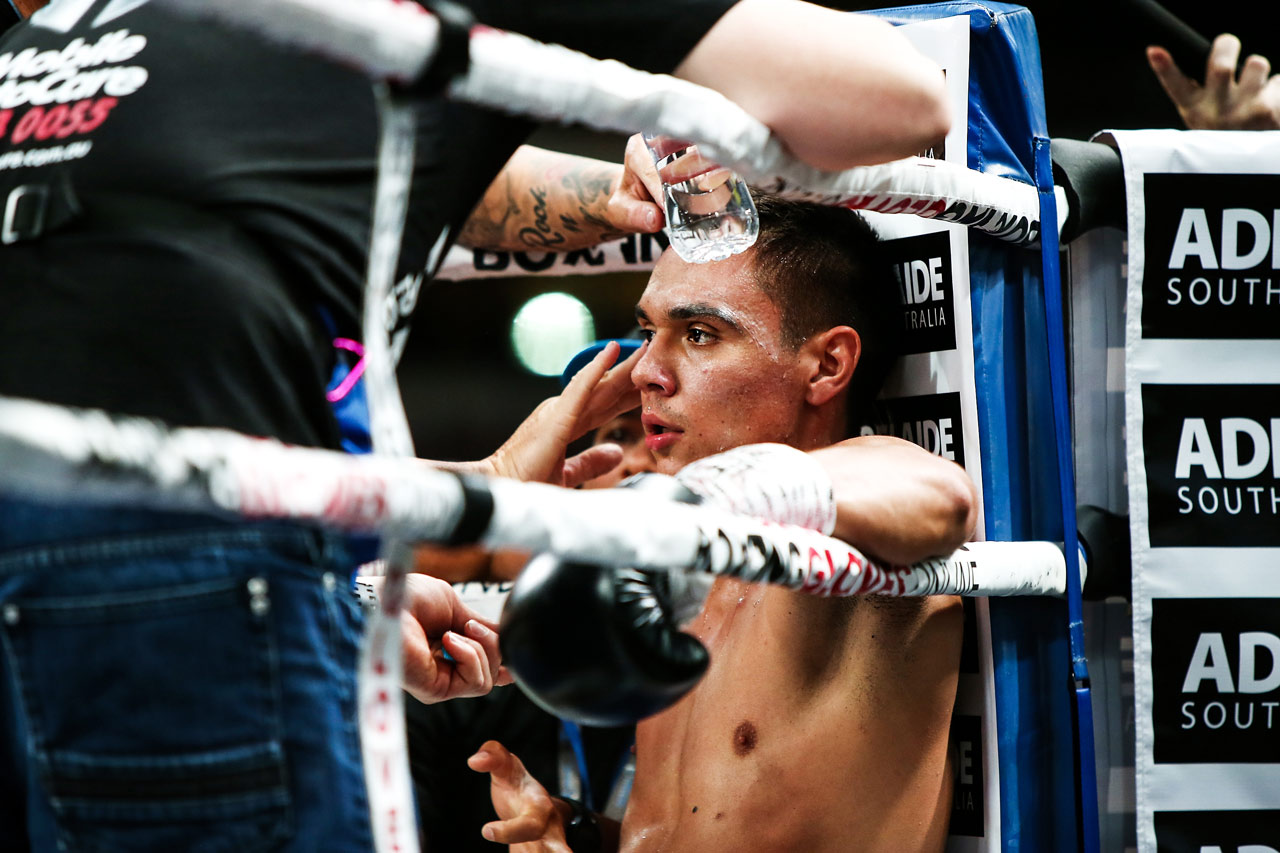 AUSTRALIA, THEN THE WORLD
I've set a few goals for myself. I want to be the best in Australia by the end of the year. I feel like I'm on track. It's very achievable.
The next step is Larry Siwu at The Star in Sydney next week. I need to beat him, then the next guy in front of me, then the next guy after that.
I want to be a world champion. I want to go to Australia, Russia, USA. I want to fight megafights all around the world. I want to be on big posters. I want to fight superstars from all over the planet.
I know everyone will compare my career to Dad's. That doesn't bother me as much as it used to.
You're always going to get that. But I'm my own man. I have my own style. I do my own thing.
I don't really care what other people say.
More about: Sponsored | Tim Tszyu