When Queensland did the impossible
Queensland were supposed to have no chance.
It was 1995. The Super League war had started. Alfie Langer, the Walters brothers, Wendell Sailor and plenty of other Maroons legends were ruled ineligible. A bunch of untried players were called up in their place. Fatty Vautin was coach.
My earliest Origin memory is from that series. It's the memory of Brett Dallas racing away to score a 90-metre try at the MCG in game two. 
There were only a few seconds to go and the Maroons had a two-point lead and were just looking to kill time coming out of their own end.
Dallas ran from dummy half, slipped through a tackle and was gone.
No one could catch him. He was a flying machine.
We were living in Gladstone at the time and our house erupted when Dallas broke into the clear. Everyone was screaming. I was six years old and that vision of him streaking away down the right-hand side is seared into my brain. It was one of the most famous Origin wins ever.
Against all odds, we won that series 3-0. It said everything about what being a Queenslander means.
This year, some people have made a big deal out of the retirements of some of our champion players. There's talk that NSW have the clean sweep all wrapped up. But the Maroons were very competitive in games one and two. And we're playing at home, playing for our state, playing to send Billy Slater out a winner.
Rule one for a Queenslander: there's no such thing as a dead rubber.
Everyone's disappointed the series is gone and there's plenty of motivation on Wednesday night. No one wants to be the first Maroons side in 18 years to concede a clean sweep.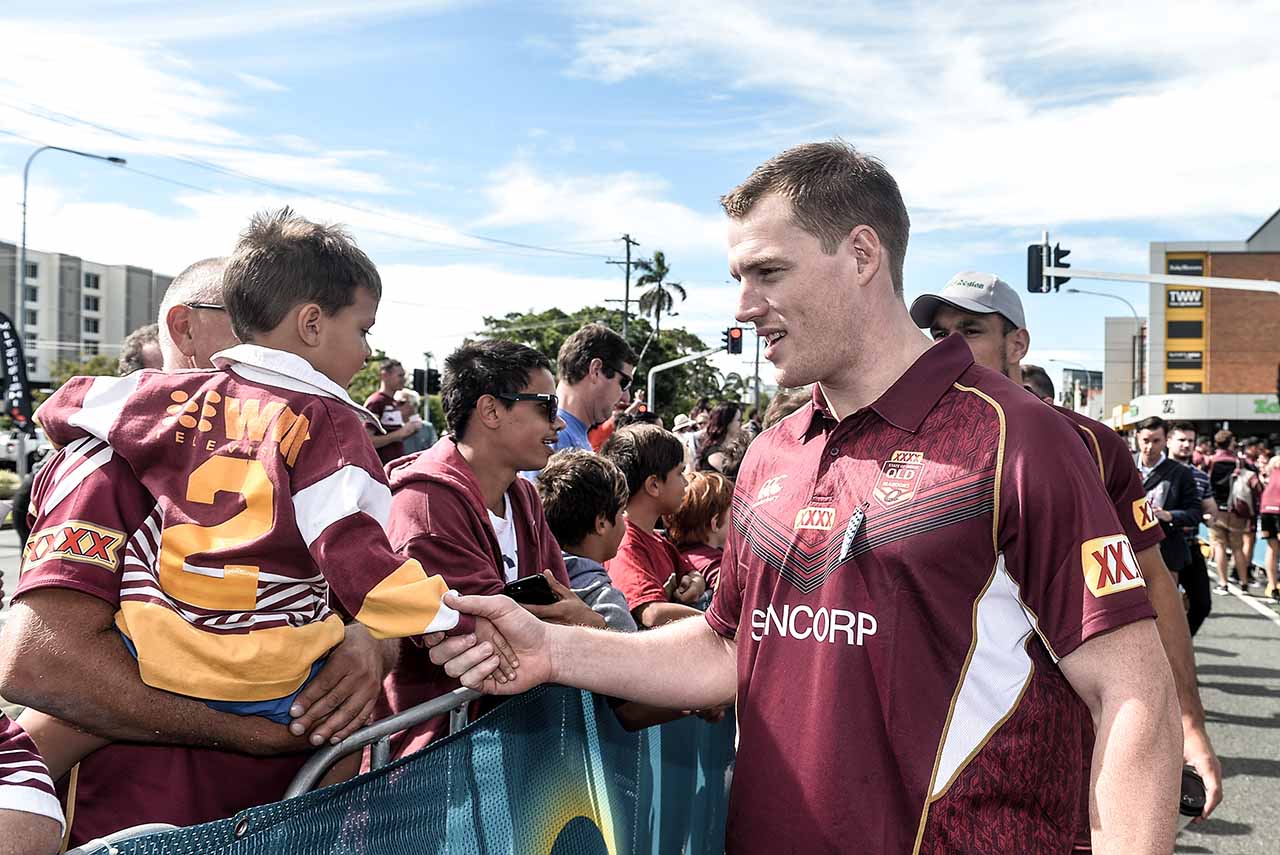 BILLY'S VOICE
The Maroons have changed a lot in the short time I've been involved with the squad.
I made my debut in game two of last year's series and Johnathan Thurston, Cooper Cronk, Cameron Smith and Darius Boyd were all still involved, along with Billy. Michael Morgan was there as well.
Since then JT, Coops, Smithy and Darius have all retired from Origin and Morgs is out injured.
But we haven't been far away. I watched as 18th man for the first two games of this series and just a few key moments have proven the difference.
I thought we were the dominant team for a lot of game two. We couldn't quite take our chances. We've seen that you'll always pay for that in Origin.
Queensland over the years have been specialists at finding a way to win a game in the last 10 minutes. Smithy, Coops, JT, Billy, and going back to Darren Lockyer, they could all do it. But even they had to learn how to ice games. They didn't become experts at it straightaway.
Younger players have to get used to being in those situations. Daly Cherry-Evans, Cameron Munster, Ben Hunt and others do it at club level all the time. I'm sure they can do it at Origin level as well.
Rule one for a Queenslander: there's no such thing as a dead rubber. No one wants to be the first Maroons side in 18 years to concede a clean sweep.
Our preparation for this game is no different to what it was for game three last year, when we were playing to win the series. The intensity is the same.
And because it's Billy's last Origin game, it makes it that much more personal.
Billy's a good mate from our time at the Storm and now the Maroons. His dedication at training is something to be admired. The field sessions and the time he spends watching video – it's been a life lesson for me in how to prepare to meet your responsibilities.
Billy's voice is the one I'll hear loudest and clearest when we're defending against the Blues. He's so authoritative with his talking from the back about where you need to be.
If you're not there, he'll let you know.
The last thing he'd do would be to make this game all about him, so it's up to the rest of us as individuals to decide how we approach that.
The way I look at it is this: When something's important to my teammate, it's important to me, and I'm sure with Billy it will be important to him that we perform well as a team first.
I reckon all the boys will feel that way. It will be a privilege to play alongside him in his last Origin game.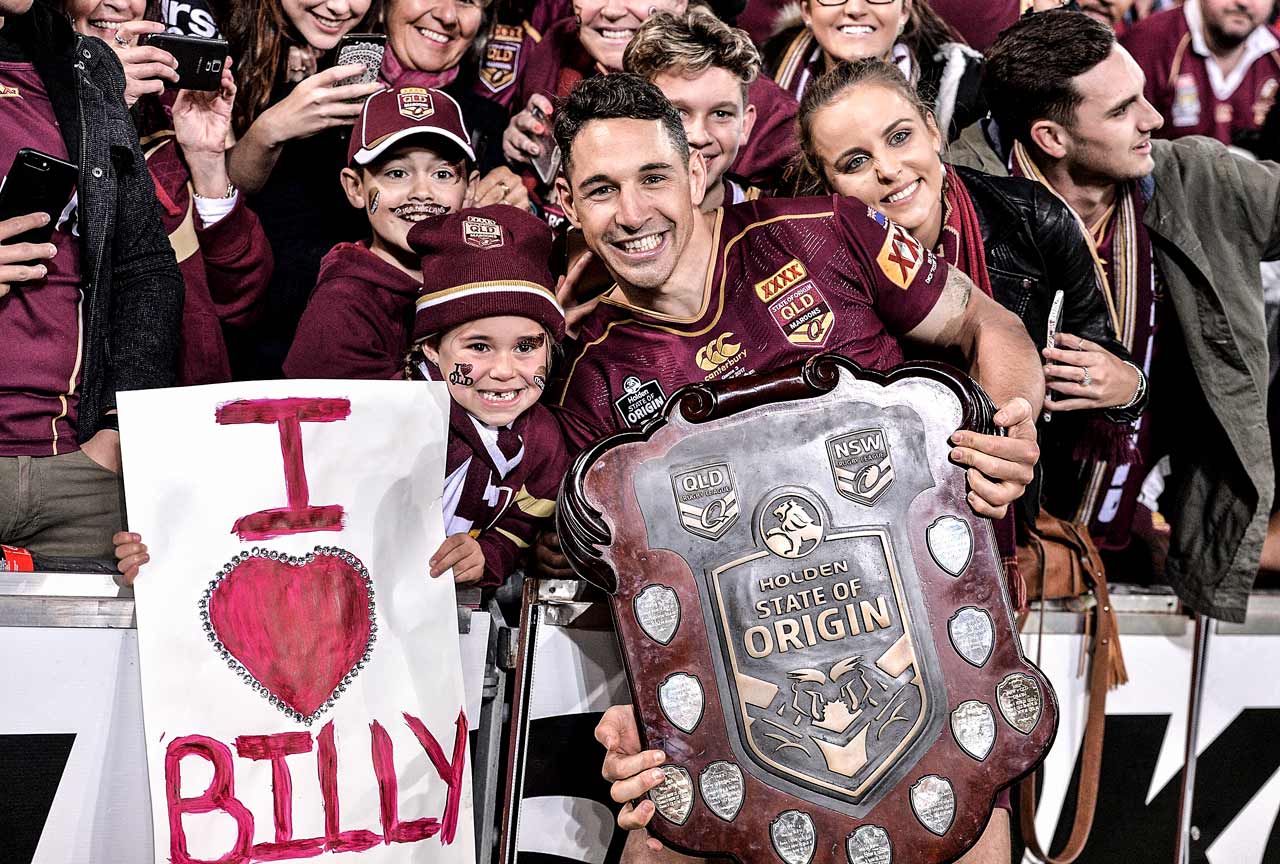 THE BEST ADVICE OF ALL
When I was a kid my grandfather, Don, told me: 'I don't care what you do when you grow up – be a garbage truck driver if that's what you want – so long as you enjoy doing it and give it your all.'
It's the best piece of advice I've ever received.
I know that can be difficult for people to do. Sometimes you might be stuck in a job you don't like, but you've got to put food on the table for your family so you can't just walk away.
I'm very fortunate I've got a job that I love.
Craig Bellamy has hammered home the same point at the Storm that my grandfather hammered home to me all those years ago.
They're good, strong philosophies. And they're so true.
The best players in the game might be earning huge money, but that's not why they started playing footy – and it's not the main reason they keep doing it. It's because they love it.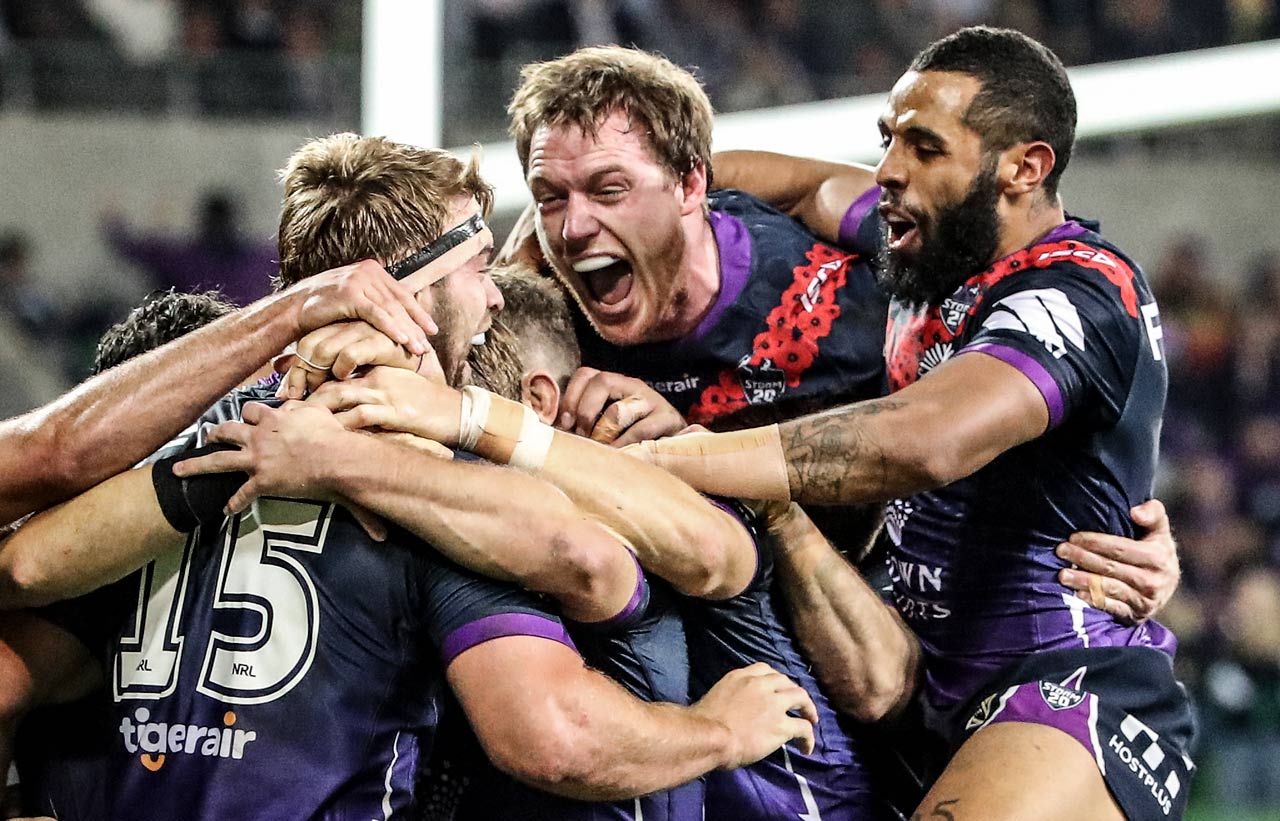 I thrive when I'm exposed to passionate people within the game.
Kevvy Walters is like that. The thing that stands out for me about him as Queensland coach is his passion about the Maroons and our history. With Kevvy, it's all about what we can all do for the cause, not what the team can do for us.
It's been the Queensland way for a long time that the current playing group is surrounded by Origin greats. They're physically involved in the coaching and management of the side.
Alf, Trevor Gillmeister, Steve Walters. Jason Hetherington comes in to camp from time to time as well. If you've got a problem with your game – or you just want some advice on how to approach the mental and physical challenge ahead – it's easy to find the right person to talk to.
I've gone to Gilly about defensive stuff. Everyone knows he was a killer defender and a lot of it is to do with technique and positioning. It's also about attitude. He has given me some great advice. I've been able to apply it to my own game.
It still means so much to these guys to be a part of it, long after their playing days have ended. Their love of all things Queensland rubs off on the whole team.
99 NOT OUT
I'm sitting on 99 NRL games. Touch wood all goes well in Origin III and I'll reach the century for Melbourne against Manly on Saturday.
It's been an incredible journey and it will take a new turn when I join Newcastle next season.
My wife, Casey, has been my rock. We were childhood sweethearts in Rockhampton and, when I finished high school and got a chance at Penrith as a 17-year-old, she came all the way down to Sydney with me.
We were a long way from home and had to grow up pretty quickly.
Casey and I married five years ago and we've got a son, Parker, who is 18 months old. She has supported me in everything I've done. 
You've got to have people believe in you or you're not going to make it.
Craig Bellamy and the leadership group at the Storm – guys like Smithy, Coops and Billy – made me realise the importance of getting the little parts of my game right.
There might not be a stat recorded for some of the things you do, but that's not important. The people who matter know and it will help the blokes around you.
That's why the Storm are so good. They always go the extra yard.
More about: Billy Slater | Cameron Smith | Cooper Cronk | Craig Bellamy | Johnathan Thurston | Kevin Walters | Melbourne Storm | Queensland Maroons | State of Origin | Tim Glasby