Photo that changed my life
I'm not looking at our game against the Broncos as some sort of grudge match. That's not me. I don't go around thinking bad things about people. That's not a good way to live your life.
I know a lot of people are making this game out to be that way, because of what happened with the two coaches during the off-season, but thinking like that isn't going to win you footy matches.
It's still about doing what you need to do on the field to get the two points. Focusing on ourselves, how we want to play, how we're going to defend. Anything else is a waste of time and energy.
I'm not dirty on Anthony Seibold for leaving the Rabbitohs. Things happen. It is what it is and there's no point living in the past. Move on is what I say.
I'll be forever grateful to Seibs for giving me the opportunity to play first grade. I appreciated the fact he gave me the chance to come to the club at all.
He didn't even know me at the start. He hadn't seen any footage of me, so for him to take a leap of faith like that on someone like myself, I'm not going to forget it.
I deeply appreciate what Wayne Bennett is doing for me now as well. He's made me a starting player, he's given me great advice on how to improve my game. He's made it clear he's there for me, whether it's to do with footy or anything else.
Eighteen months ago, there's no way I would've thought I'd ever be coached by the most successful coach the game has seen. I was worried I might not get to play in the NRL at all.
I wasn't wanted by Wests Tigers, where I'd played junior reps right through to NSW Cup. I was working as a concreter and hoping something would come up at some other club, but pre-season training had already started.
Then I came across a photo that reminded me of everything I'd done in the game – and everything I hadn't done at the same time. That was my lowest point.
Picture this
I was living with my partner Shannon and her parents at the time. I opened the wardrobe door so I could sort through some clothes and sitting behind all of that stuff was a photo of the Junior Kangaroos team I'd played for against the Junior Kiwis in 2016.
I picked it up, sat down on the edge of the bed and started going through the players. Nathan Cleary, Dylan Edwards, Robert Jennings, Tevita Pangai Jnr, Coen Hess, Connor Watson . . .
I was reading through the names and thinking, 'This guy's played first grade, this guy's played, this guy's played . . . ' I went through everyone and thought, 'Wow, I'm the only one who hasn't played first grade'. Even worse, I didn't even have a club.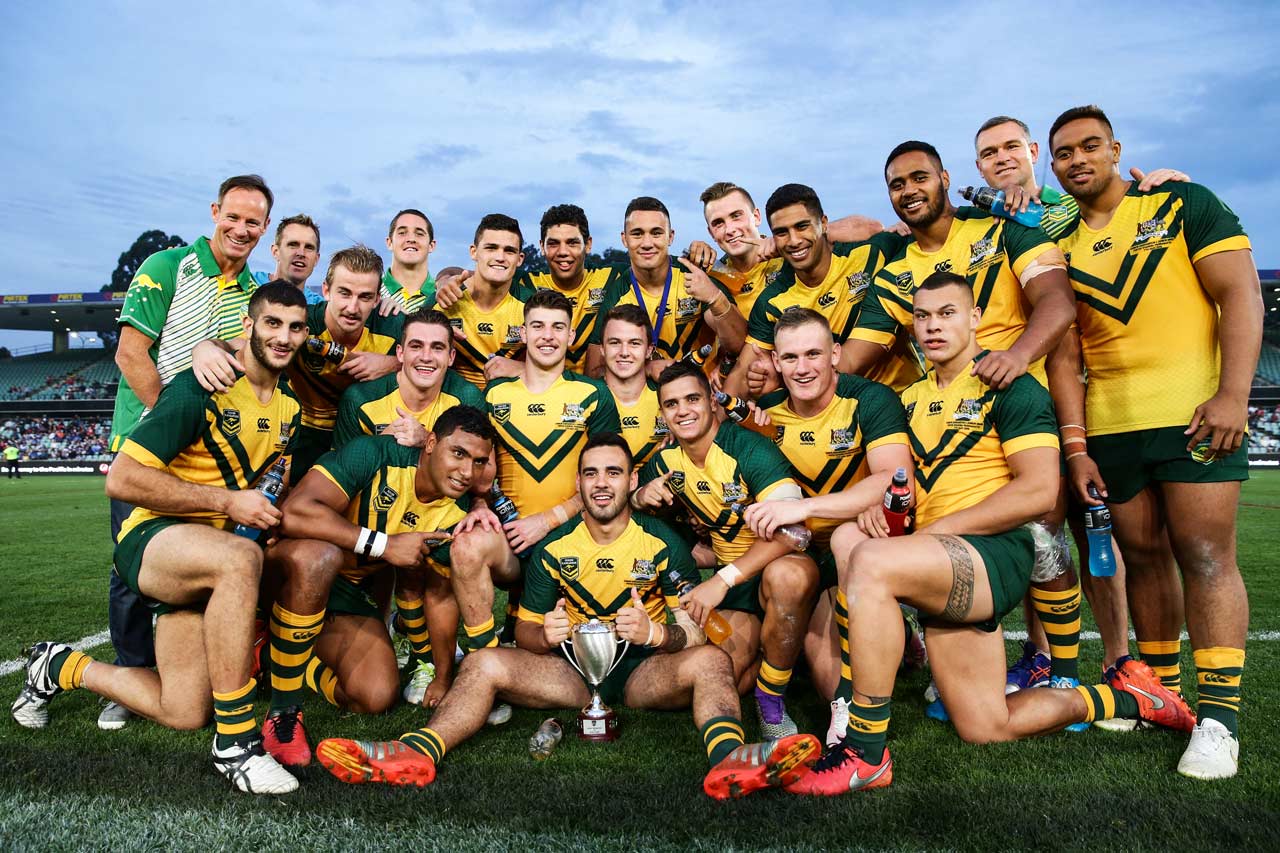 I was gutted. Filthy at being the odd man out. But as much as it rocked me, it planted a seed in me as well.  Pretty soon I was thinking, 'All the boys in that team have played first grade, surely I can do the same'.
I found it made me hungrier, gave me more motivation, but I still needed somewhere to go. Then, a few weeks later, my manager, Isaac Moses, rang me to say we had a meeting at South Sydney.
Seibs offered me the chance to train the off-season and play trial games and we'd see how it went. I was happy to switch concreting for footy. That's a tough job.
I wasn't very fit. I'd been eating the wrong things and put on a bit of weight. But I jumped right in at training the first day. I was desperate to impress. It was hard to get the weight off, but I did eventually.
Eighteen months ago, there's no way I would've thought I'd ever be coached by the most successful coach the game has seen. I was worried I might not get to play NRL at all.
Just before the first round of the season, they gave me a contract. I'll never forget it. Seibs called me into his office, sat me down and told me how happy he was with my pre-season. He said, 'I'm going to debut you this week, I really like how you've been training and how you've gone in the trials'.

I pretty much froze. I had no words at the time coming out. I think I just stared at him for a good 10 seconds. I didn't think it was real at the time. When I was finally able to talk I couldn't stop saying, 'Thank you, thank you'.
As soon as I got out of his office I called my parents and told them the news. They were pretty stoked. They had me on speaker and I broke down and cried. Dad broke down, mum broke down, we were all crying. Happy tears. They were telling me how proud they were.
like a washing machine
We played the Warriors at the new stadium in Perth. When I got handed the number on the sideline to go on off the bench I felt a lot of emotion, but once I got out there all that disappeared. I got my first carry and went from there.
I couldn't believe how fast it was. I felt like I was in a washing machine. We lost, but I absolutely loved the experience.
I played 23 straight games off the bench. Represented Tonga against Samoa as well. But then I missed out for the last round before the finals. Seibs told me he wanted to give Dean Britt a go. It was very disappointing, but what can you do? You've just got to keep on trying.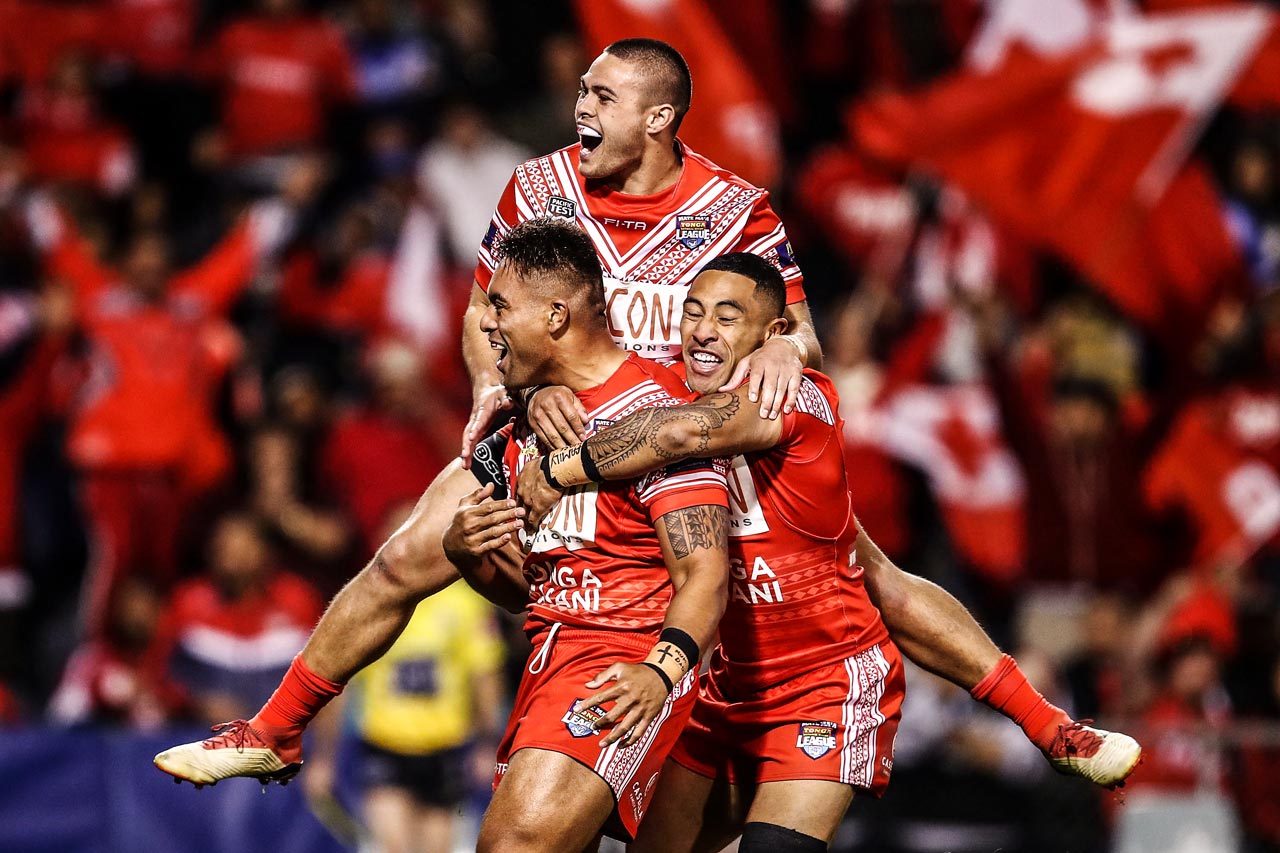 It was very hard for me to watch the boys run out for the first week of the finals and not be in the team. It's a shitty feeling. I missed the first two finals games, but got back in for the preliminary final against the Roosters with Jason Clark out injured. We lost, but it still meant a lot to me.
I was sticking around at Souths, too. I got another one-year deal. I felt like I was really on my way now and that all of the hard slog I went through as a teenager had been worthwhile.
I remember some days it felt like I spent nearly as much time on trains and buses to school, and then to footy training, and then back home, as I did at school itself.
More about: Anthony Seibold | Brisbane Broncos | International rugby league | South Sydney Rabbitohs | Sponsored | Tonga | Wayne Bennett | Wests Tigers