I'm excited to announce today that I have extended my stay with Brisbane.
Every day I turn up to training with the same feeling I had on my first day at the club. I remember back then telling our recruitment manager, Peter Nolan, about how excited I was to train with the boys.
'I've worked here for many years, Tevita, and I still get that feeling,' he said. 'Never lose it.' Three years on and I haven't.
I love training with the lads and working with the staff, who help me become my best on the field, and always support me off it. And that all leads up to the weekend when I get to run out with my teammates in front of the biggest, most vocal and energised members and fans in the NRL. I'm thankful for the way the community has embraced me since I moved up north. 
There are always things to weigh up when you're off-contract. There was interest elsewhere, which was humbling, but re-signing at the Broncos was the best decision. 
You might be wondering why I only re-signed for one year. In short, I don't want to look too far ahead and I don't want to get comfortable. In making my decision to re-sign, I'm glad I took the time to step back and look at everything holistically because it gave me the opportunity to recognise and be thankful for what I have.
A lot of people were involved in the process – my family, good friend Georgio Batsinilas and mentor Steve Babic – and I know they're all excited for me.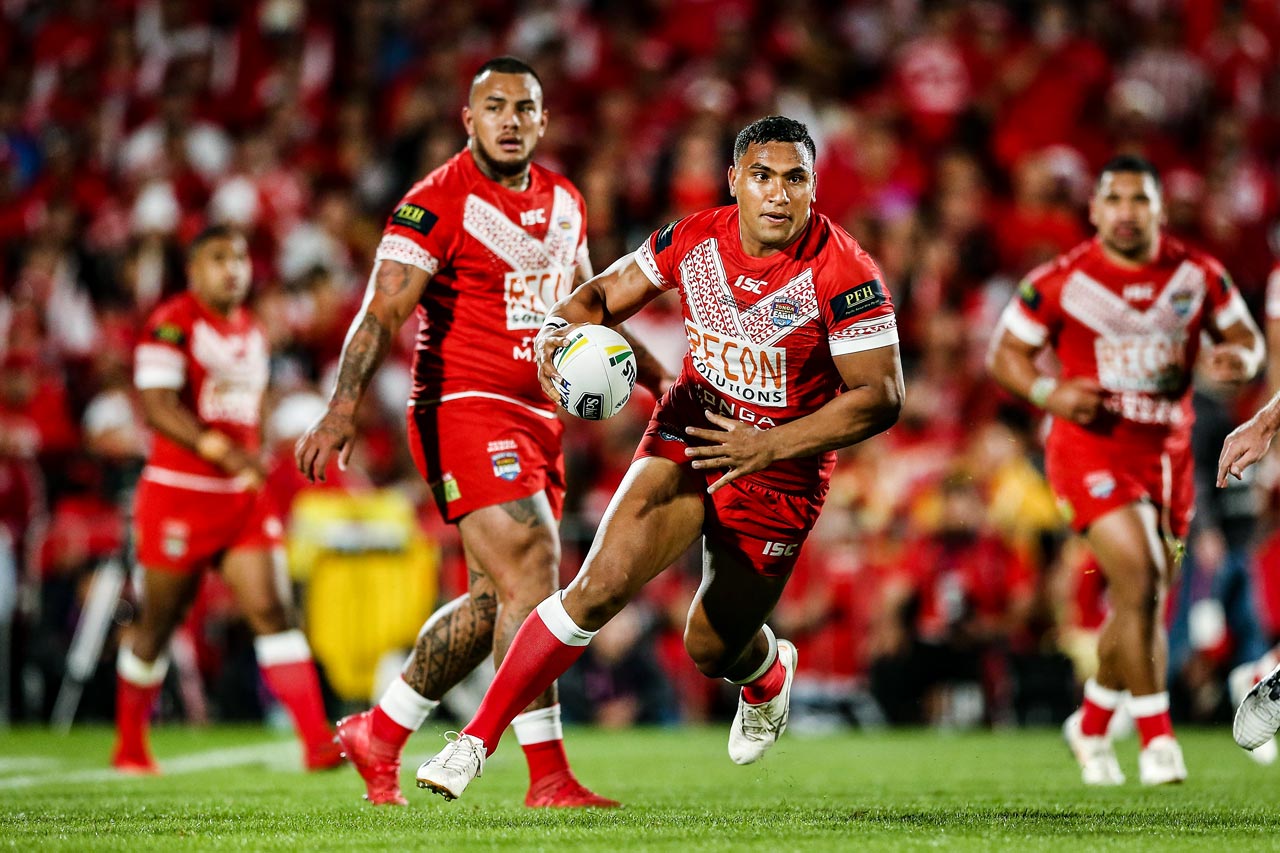 COLD-CALLING WAYNE
I had always looked up to Israel Folau. He was Tongan, super talented and I knew everything about him. To this day, I strap my right wrist exactly the same way he does – white tape with a bit of black on top. It's become a little ritual.
Izzy was playing first grade at the age of 17. That was something I wanted to do. His one-handed try in Origin, his 21 tries in his debut NRL season in 2007 … I just thought, 'Wow, I would love to do that at his age.'
I wanted to be a young first-grader like Izzy and Sonny Bill Williams. I was 18 and getting told I should be playing first grade. Then I was 19 and being told the same thing. Nothing was happening for me. I felt like I was running out of time.

I'd had three pretty good years in the lower grades at the Canberra Raiders and was selected for the Junior Kangaroos on a few occasions. Late in 2015, Tonga picked me in an extended squad to play a Test against the Cook Islands, but I still hadn't made my NRL debut and I was desperate for an opportunity.
So I cold-called Wayne Bennett. I knew Wayne wasn't scared to play young guys in first grade – Sam Thaiday, Corey Parker, Karmichael Hunt and plenty of others got their start young – and I wanted to be a teenager in the NRL.
It took me three weeks from getting his number to actually calling him. I was that nervous!
I'd never met him, but I just needed an outside voice to talk through where my footy was at and what I needed to do to take that next step into first grade. He said he'd been following my career and wondered each week why I hadn't been named on the Raiders' team sheet.
Calling someone like Wayne out of the blue might sound strange to some, but that is how I like to do things. If I'm passionate about something and want an outcome, I'll do whatever it takes to get the right information to ensure I make the right decision.
It took me three weeks from getting Wayne's number to actually calling him. I was that nervous!
Things moved pretty quickly after that.
Wayne asked how I would feel about coming to the Broncos and I replied, 'Give me the minimum wage and I'll come straightaway'. Looking back, that probably sounded a bit desperate, but I was just determined to get a chance to play in the NRL. The pay check was irrelevant.
Not long after that call, I was on my way to Queensland.
I had only been to Brisbane once before for a footy game so I wasn't sure what to expect. I liked it straightaway. The weather was good, the people were pretty laidback and there were heaps of Broncos billboards everywhere. I remember thinking, 'This is crazy – everyone loves footy up here.'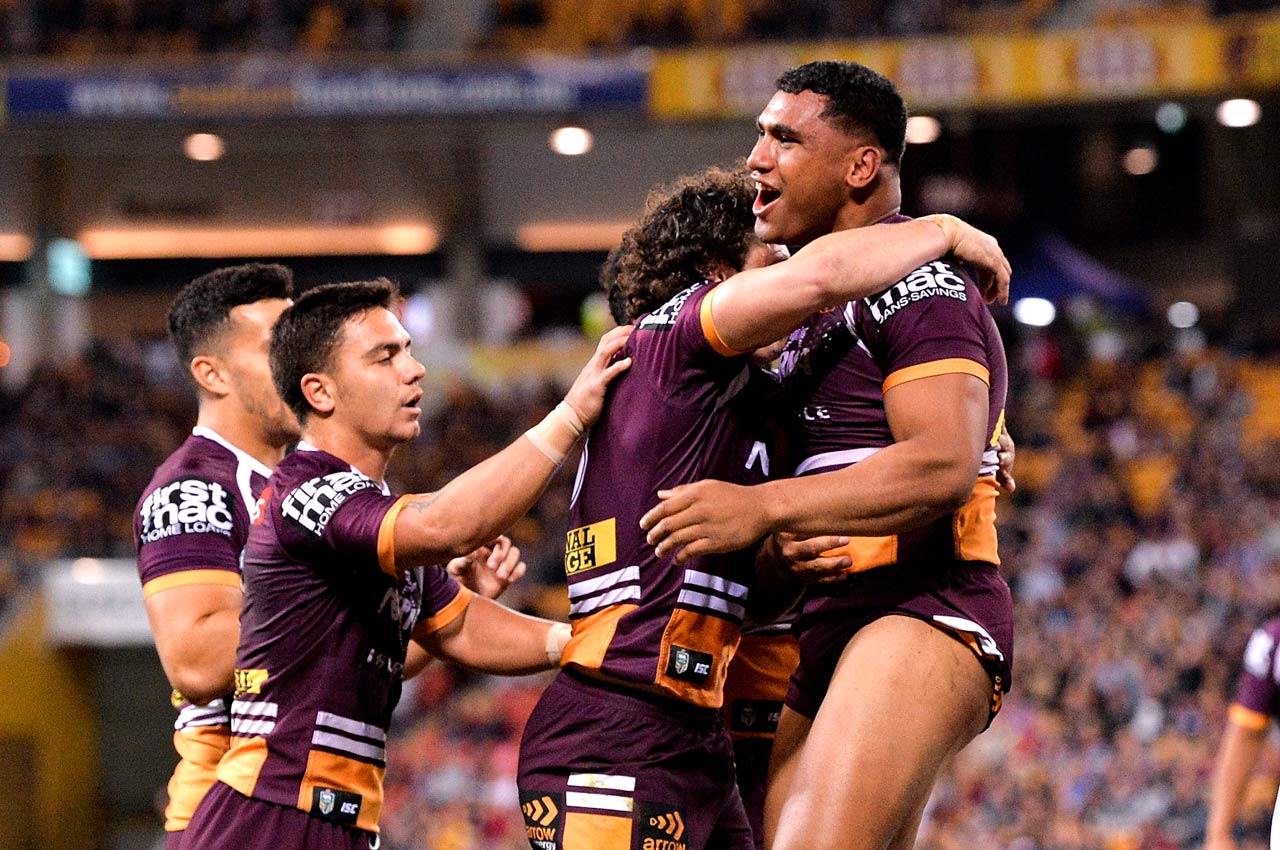 By the time I arrived at our training ground, I was nervous and quiet. It felt a bit like my first day at school.
Looking back, the move was a big risk from a football perspective because the Broncos pack at that time was stacked with Origin and international players – Corey Parker, Adam Blair, Sam Thaiday, Josh McGuire, Alex Glenn and Matt Gillett.
But I looked at the positives. I wanted to earn their respect and learn off them. They were all very welcoming and it helped because I don't remember getting very homesick at all.
The rest is history. I've been here ever since and loved every moment of it.
I might not have cracked first grade as a teenager like Izzy, but I wouldn't change a thing about my journey.
More about: Anthony Seibold | Brisbane Broncos | Canberra Raiders | International rugby league | Israel Folau | Josh McGuire | Tonga | Wayne Bennett