What this Grand Final cost me
I've lost money playing for Sydney FC in the W-League this season.
And I'd gladly do it all over again.
I took leave without pay from my day job as a teacher at McCallums Hill Public School to focus on my football this season. It's the best decision I've made since I first started juggling two careers seven years ago.
I'd been burning the candle at both ends for so long that my body started to break down last season. I was training well and eating right, but still picking up constant niggling injuries.
I knew my two-job lifestyle was to blame. I just wasn't getting enough rest.
For years, every morning was an early start, leaving the house with a packed breakfast, lunch, dinner, snacks and training gear. My family call me 'the bag lady' because I'm always coming or going with five or six bags on my shoulders.
Full working days at the school were followed by long nights at the club doing team sessions, gym and physio. I wouldn't get home until 9:30pm or even 10pm and after a shower you only really have the energy to dive into bed so you can get up and do it all again the next day.
In amongst all that, I was also preparing lessons and marking my students work.
I never wanted to quit but there were definitely times when the pressure got to me. I was beyond tired. I wondered if I could keep going.
My partner, Foti, was the one who made me realise I had to make a change.
He asked if I'd ever thought about taking some time off work. Honestly, I'd never been in a position to even consider something like that before. I'd had a mortgage and other commitments to worry about. But my situation changed and, all of a sudden, it was possible.
'Ultimately, it's your decision,' Foti said. 'Just remember that teaching will always be there for you to fall back on, but you won't be able to play football forever.'
It was good advice and it really hit home for me.
My boss approved me taking leave for term four and over the end-of-year break. With the income I get from football and the help of my parents and Foti, I've been able to make it work financially.
I haven't looked back since.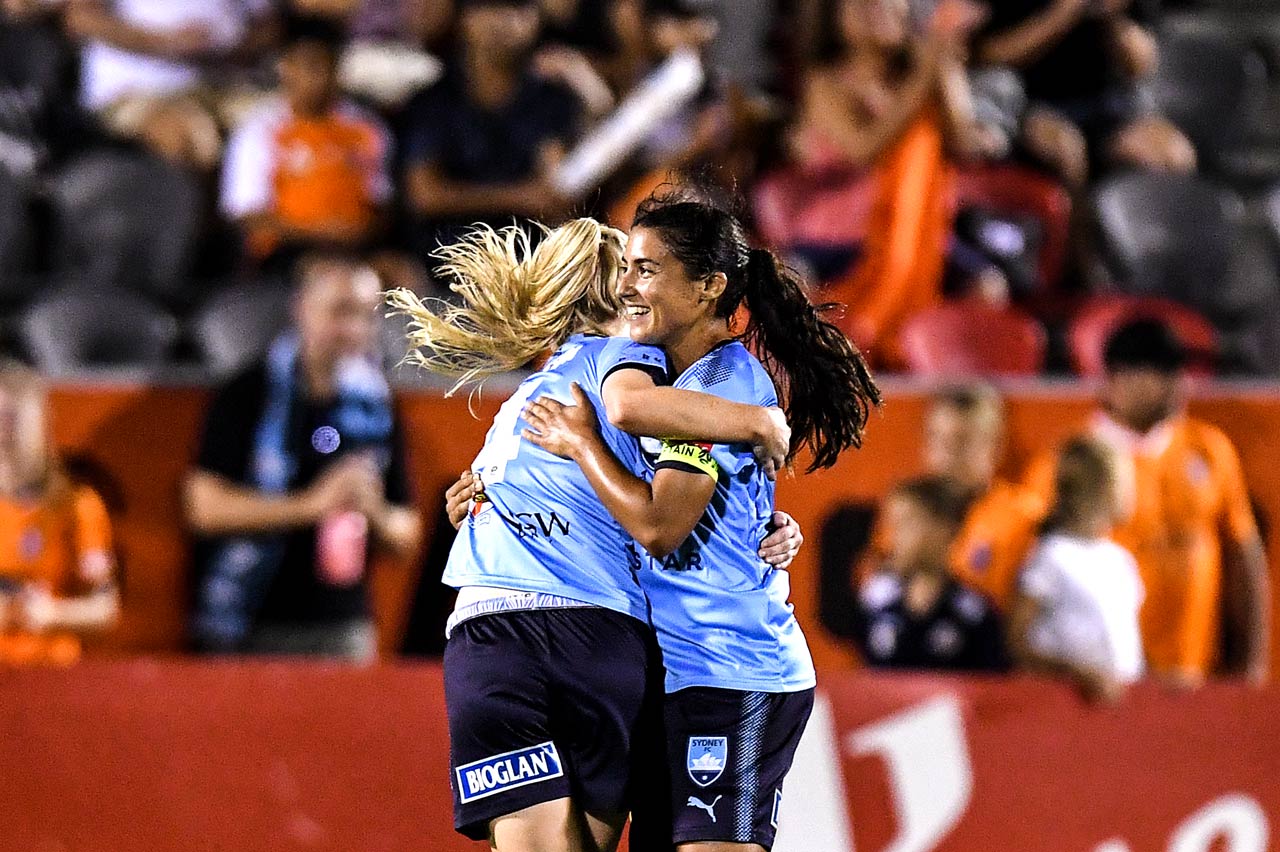 BETWEEN TWO WORLDS
Going fulltime with football was always going to be a bit of an experiment for me. I was actually worried I'd get worse, for whatever reason, but once I got used to the new schedule I quickly realised the benefits.
I went from barely having enough time to think to being able to plan things properly. Now I'm fresh going into every game and my body has never felt better. It's had a huge impact on my performances.
My experience tells me everything about what the W-League can become when it goes fully professional. The standard of play will get so much better. The sport will rise to another level.
I wish we could be there already, but for now some of us have to battle through.
A few players at Sydney FC just started fulltime work this year. For the first few weeks, they couldn't believe how difficult it was. They were almost in disbelief at how I'd been able to manage it for seven years.
That's just how it goes for many of us. Our generation is the one seeing through the transition period as football evolves from an amateur sport into one that is fully professional.
Of course, some players have already made that step up, even if it means they have to play all year round. Playing in the W-League only pays the bills for half the year. For the other six months, they need a contract overseas – usually in America or Europe – to make it work.
I'm just happy to see those girls doing what they love fulltime. I hope that one day every player has the same opportunity because it wasn't long ago that there were hardly any Aussie women going overseas to play. It's been a rapid change.
More about: Alen Stajcic | FIFA Women's World Cup | Grand Final | Matildas | NWSL | Perth Glory | Sam Kerr | Sponsored | Sydney FC | W-League | Women's Sport