Beating poverty, racism & a bullet
Questions rooted in the past roll toward me like the Missouri River that winds through America's heartland and my hometown of Omaha, Nebraska.
How difficult was my childhood? I grew up toughened by the inner-city streets of north Omaha, a dangerous place where joblessness and crime extinguished many other dreams.
What about getting shot in the head after a 2008 street-dice game only four fights into my professional career? I'm alive because the car window slowed the bullet down, proof I'm here for a reason.
The poverty I was raised in? Life was always tough. Nothing was easy. I was never given anything. Either I had to work for it or I had to do something good for it. It was never, 'You can have this' or, 'You can have that'. I'd get something nice for getting good grades, or I'd get it on my own.
But why keep thinking about something that's history? Why keep dwelling on something you can't control? It's over with. So why not look to the future? Leave the past in the past.
My focus is on Jeff Horn, on June 9 at the MGM Grand Garden Arena in Las Vegas. My first fight at welterweight after cleaning out the 140-pound junior welterweight division and becoming the first unified champion since Bernard Hopkins is for a belt – Horn's World Boxing Organization title – the one he took from Manny Pacquiao in Brisbane last year.
You never know what Horn can do. It's a fight, and he's a world champion and an Olympian for a reason. He's not going in there to lay down and give up his belt.
I'm forced to prove something every fight – even more this time, it seems.
People are saying, You don't know how strong you're going to be', and, 'You're going to be the smaller guy', and, 'He's big, he's strong, he's rugged – let's see what you're going to do'.
I'm like, 'Okay…'.
It's a tough fight being that he's a big welterweight. He's durable. He'll be in shape. He's awkward. He comes to win, does what it takes to win.
But this isn't Australia, and I'm not an older Manny Pacquiao.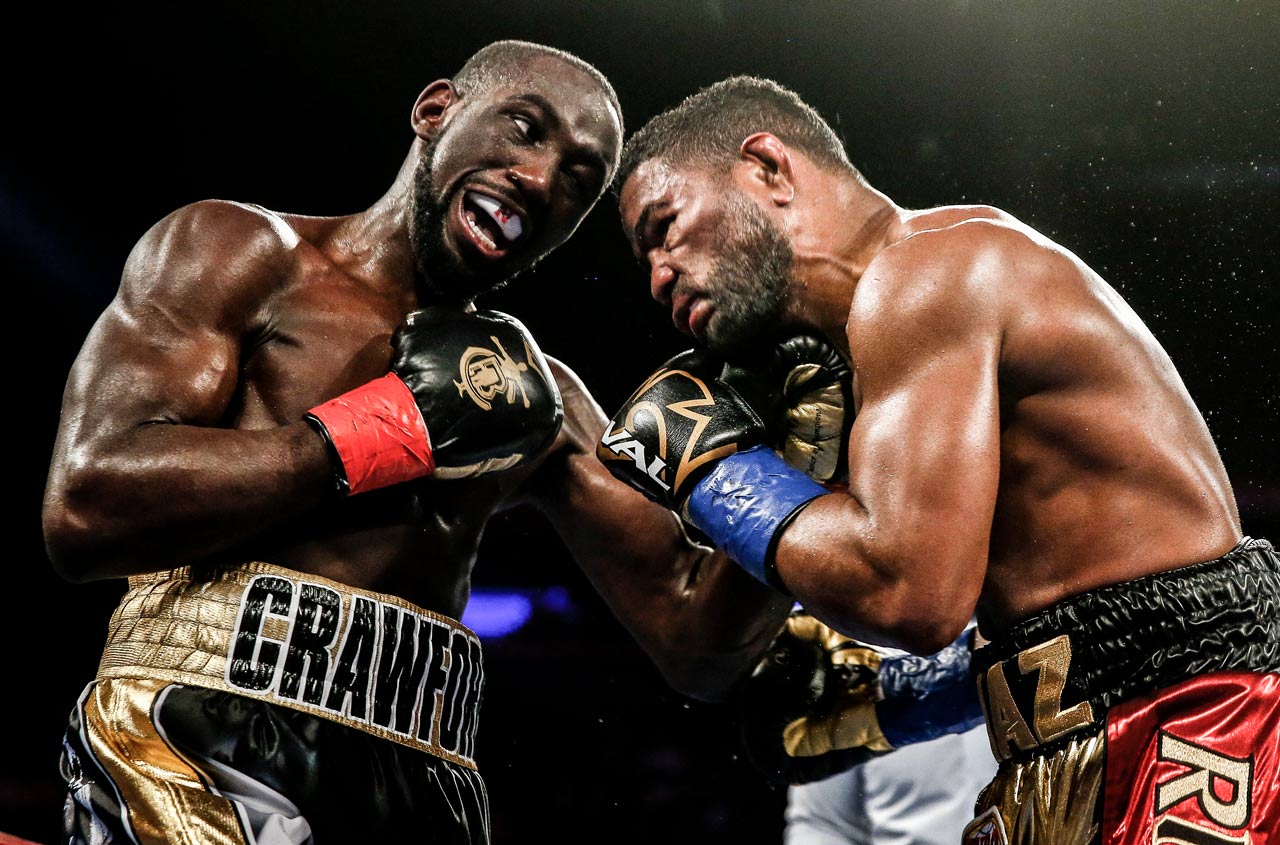 fighting for recognition
My boxing IQ is on a whole, totally different level. As a fighter, I have long felt that people underestimate my size. That's my ultimate edge on this fight night. I walk around in the 160s (around 72-77kg), but it's not just that, it's my strength.
I'm stronger than a lot of people give me credit for, and what that means for this fight is that, at welterweight, I won't lose the steam or energy I sacrificed while performing at junior-welterweight. You know what I did there.
My knockout power will increase at welterweight. I'll be stronger and faster.
Beating Horn (18-0-1, 12 knockouts) will make me an unbeaten, three-division champion. That means a lot, and proves that I'll be around for a long time and that I am what I say I am: the best pound-for-pound fighter of today.
I'm alive because the car window slowed the bullet down, proof I'm here for a reason.
I'm a former fighter of the year and rank either No. 1 or in the top three of most boxing writers' pound-for-pound lists with a 32-0 record and 23 knockouts. Not bad at age 30.
What I struggle to comprehend is why it seems my own country isn't appreciating my accomplishments on the level they've gravitated toward other fighters who've come to America from distant lands. That's just crazy to me.
There's great irony in the fact that Horn became a national hero with his one big win over Pacquiao, and yet if I beat Horn, will I be afforded the same adoration?
The fighters who've come from different countries already have their entire country behind them. But then our country gets behind them, too, more so then someone born and raised 'smack dab in middle America', as the song goes.
It's not just me. It's all the fighters that have confronted this same stuff I'm putting up with.
As a black fighter, it's hard to get the same recognition as everyone else, because… I don't know, there's something about it. The only time a black fighter has really gotten the recognition that was the same as a fighter from overseas is if he's talking shit.
A black fighter can't be nice and good at the same time.
If he's a good boxer and not talking crazy, not trying to choke people out, then he can't sell tickets. If he's not knocking everyone out, he can't sell tickets.
I'm not going to change my ways for anybody. I'm me and that's who I am. I'm real. I don't need to be fake or act like I'm in WWE. Either you like me or not. I'm not going to change who I am to cater to your needs.
It's not that I'm angry. It's just that sometimes I feel like certain fighters get certain things that I feel like I deserve.
After winning the fighter of the year award in 2014, I strongly believe I should've been fighter of the year the last two years. Carl Frampton won by fighting two times in 2016. One was a split decision. The other could've gone the other way. I whitewashed everyone and I fought three times. Last year, I fought two times: against Olympic gold medalist Felix Diaz and for the undisputed junior-welterweight title against fellow champion Julius Indongo.
I stopped them both and wore all four belts, something that hasn't happened in 15 years.
Cleaning out a weight class … if another fighter would've done what I did, he would've been fighter of the year. Why? Because he would have. I just laugh at certain things.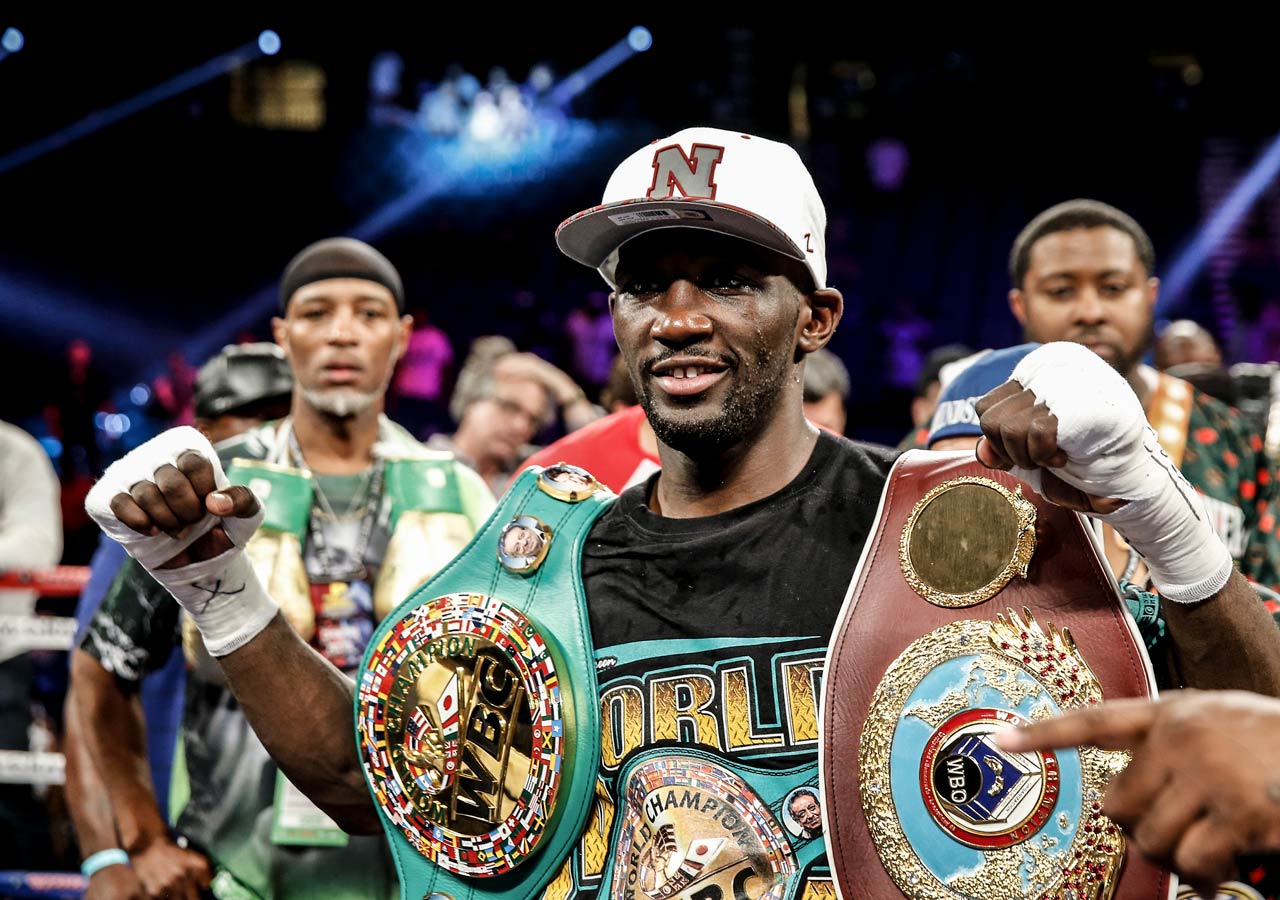 MY TIME WILL COME
Everybody knows I want to be the best, but it's not just that I want to be the best. I want to be recognised as the best. That's what we all do it for. First thing is becoming a world champion. Then, you want to make the type of money to support your family. Then, you want to take your career to the level where you're recognised as one of the best in the world.
And once you become the best fighter, you want to be remembered as an all-time great. Those are the steps I'm trying to take, to get where I really want to be.
You'll run into roadblocks. One is in the form of the fighters who step in the way of you reaching greatness.
Another is in the harshness and negativity of real life. Not allowing that to penetrate me, not succumbing to that, was simple.
I knew what I wanted to accomplish in life. I knew where I wanted to go. I know what's at stake. That's what keeps me motivated. That's what keeps me driven. I first entered the boxing gym at age seven. I didn't know right away it was going to be my thing. Not at all. I was good at multiple sports – football, basketball, wrestling, a little baseball.
But when I was 15, I won the nationals. It was clearly something special for all those watching, quite an honour and something that all the other kids wanted, but I didn't even look at it like that.
It made me want to continue doing what I was doing and get better. Going to a national tournament and seeing all that talent, I compared myself to those guys. I saw multiple fighters more talented than me. I wanted to be on that level. It drove me to surpass them, to go back to the gym and work even harder because I wanted more.
The way I see it, I believe I could've become a world champion without the trials of my youth. Of course. I had the talent. I had the heart. I had the skills. Special fighters do special things. You can go through adversity in a lot of ways to make yourself a champion. It doesn't have to be the family ways or in the streets. It can be in the gym, in fights.
You've just got to stay focused. Everything is about focus with me, because you can lose track real quick going from $15,000 purses to $100,000. I made $600 in my first fight. So you can see how a fighter can easily get sidetracked thinking he's 'made it', because $100,000 is something he's never seen before.
Many fighters have stopped being hungry there with that little money. In reality, you've made nothing. I get hungrier. I don't want to be satisfied with where I am. I want more while I still can achieve more.
Moving to welterweight proves my commitment to that mission.
The bigger names you beat, the more recognition you get. I believe those fights will happen. There's no fight out there that can't get made if it makes sense.
I always say everything comes with time and patience. In time, I became a man in my own right. I have five children now, and everything is good over here with my family. My mom, dad, two sisters, several cousins and my grandmother now attend every one of my fights.
What makes me happiest is for my family to be happy.
My time will come. I'll be humble and patient and everything will fix itself out.
More about: Jeff Horn | Manny Pacquiao | Terence Crawford