Tragedy, prison & coming home
Two phone calls changed my life in the space of a few weeks in 2015.
The first one: 'Tarek, you've been selected for the Socceroos' World Cup qualifiers.'
The second: 'Tarek, your brother is dead'.
I received the latter phone call while sitting in my Socceroos gear, getting ready for breakfast in Dubai a few days before our game against Kyrgyzstan. It was the first qualifier for the World Cup in Russia. I had played four games previously for the Socceroos, but none with World Cup implications.
The significance of the occasion suddenly meant little. Upon taking that call, my thoughts and my heart were with my family back in Merrylands, in Sydney's west, mourning the loss of Adham, my baby brother.
Adham was critically injured in a car accident at my sister's wedding in 1994. He was four years old at the time and remained bedridden for the remainder of his life. Both my parents quit their jobs to be fulltime carers for him, and I sent the majority of my football salary back home to assist with day-to-day living.
Twenty one years after the accident, Adham had gone to a better place. As we believe in my religion, 'To God we belong and to God we shall return'.
Still, I was living my worst nightmare at the same time I was living my dream.
Ange Postecoglou and the FFA were brilliant during that period. They organised to put me on the next flight home. But my family told me to keep living my dream, as that's what my little brother would've wanted. I stayed for the game.
I miss Adham.
Very proud to make my debut for the @Socceroos amazing feeling wearing the green and gold. Alhumduallah ? pic.twitter.com/RDlismCs8k

— tarek elrich®™ (@elrich11) March 30, 2015
MY PRIDE IN AHMAD
I miss my older brother Ahmad. He is my idol.
We've always been competitive with each other. He was better than me in the football department. I won in the looks category!
Ahmad played almost 200 professional games including time in the English Premier League with Fulham, as well as the Wellington Phoenix and Central Coast Mariners in the A-League. He also played for the Socceroos 17 times, scoring five goals, and represented Australia at the Athens Olympics.
Ahmad was arrested in 2011 for a few reasons. You can read about them if you look online. He spent four years in prison and was released in 2015.
When he was arrested and sentenced, I was at the back end of my stint at the Newcastle Jets. Although it's only a two-hour drive from Merrylands, it felt like a lifetime away. I tried to visit Ahmad once a month in between my commitments with the Jets.
Getting away was tough, but I didn't want to go long stints without seeing him.
Ahmad's first day of home release was the day Adham passed away. His first visit was to a cemetery. And I was halfway around the world.
I was living my worst nightmare at the same time I was living my dream.
Visiting Ahmad became even more difficult when I moved my life to South Australia to play for Adelaide United. My big brother was locked in prison, and I was a two-hour flight and a three-hour drive from him.
Whenever I was home for the weekend, or the off-season, I was there with him. I made sure of that.
Ahmad was released from prison for the day of my wedding.
In Islamic faith, we called my day Far-hu. This means A Blessed Day.
After all my family had been through – Adham passing away, my sister Nassren divorcing and raising two children on her own, Ahmad in prison – this moment was the coming together of the Elrich family to celebrate our bond in spite of the struggles we had endured.
These days, Ahmad has a wife, a house and a young daughter, with a baby boy on the way. I really feel that his first visit to Adham's grave put his life in perspective.
I couldn't be prouder of my idol.
MY LOVE FOR MUM & DAD
I miss my mother and father.
My dad, Mahmoud, and mum, Wadad, sacrificed everything for my brothers, sisters and me. My auntie, Tahira, also lived with us growing up, and still does.
Dad, having to provide for six children, worked endless hours driving a taxi around Sydney trying to put food on our table. His priority was giving us the life he never had.
He put me and all my brothers – Adham, Ahmad and my oldest brother Hafiz – into our junior soccer programs at our local club, Parramatta Melita Eagles. All three of the adults in our family took us in different directions at different times to training, and again on game days.
I remember dad once drawing a map on a piece of paper with the directions for mum and Tahira of how to get to games. There was no GPS back then.
As I previously mentioned, mum and dad immediately stopped working and became fulltime carers, as well as parents, when Adham was injured. I knew they were hurting inside, but they never showed it.
Both my parents quit their jobs to be fulltime carers for Adham, and I sent the majority of my football salary back home to assist with day-to-day living.
Even when Ahmad was in prison with an unknown future, they never once showed us kids their pain or fears. My parents have taught me the values that I hold true to my heart and the way I live my life today.
In our street in Merrylands, Hafiz's house sits next to mum and dad's as well as mine. Anyone who walks in our front door isn't a just friend, they are family. They will always be treated that way.
And if you're driving around the area and smell the best barbecue of all time, chances are you're outside the Elrichs' house. It really is that good.
MY NEED FOR FAMILY
I miss my sisters, Nassren and Hanadi.
Ahmad and I were away for so long and they have been an outstanding support to my parents and helped keep our family on track.
And I miss my oldest brother, Hafiz.
Everyone calls him 'H'. If Ahmad is my idol, H is my rock. He is our biggest fan and supporter. No matter what troubles I had as a footballer or as a person he was, and will always be, there for me. Nothing is too much trouble for him.
H copped everything from our parents, as an older brother should. Ahmad and I got away with everything thanks to him!
But, on a serious note, growing up in a society plagued with miseducation, ignorance and sometimes hatred towards people of our faith, it was tough.
H guided me through this and helped me process what was going on around me. I'll always be thankful.
I'm also thankful that he picked the right woman to marry in Nivine. She isn't a sister-in-law to me anymore. She is our blood. She is my sister. She can read me like a book, and knows exactly what is going on in my mind.
I tell her everything. I confide in her and trust her with my life.
I miss walking a few steps down my street, opening the unlocked front door, making a cup of coffee and sitting around with my family, and getting bullied into washing everyone's cars, and cutting their grass.
I miss my 13 nieces and nephews and probably other family members I've forgotten to mention here. I love seeing them run around in my old shirts and pretending to be me on the football field.
I miss my brothers' mates arriving at our house and staying for hours talking about football and other things I probably couldn't share here.
I miss my family.
But to rejoin my family, means I'm leaving another one.
My football family.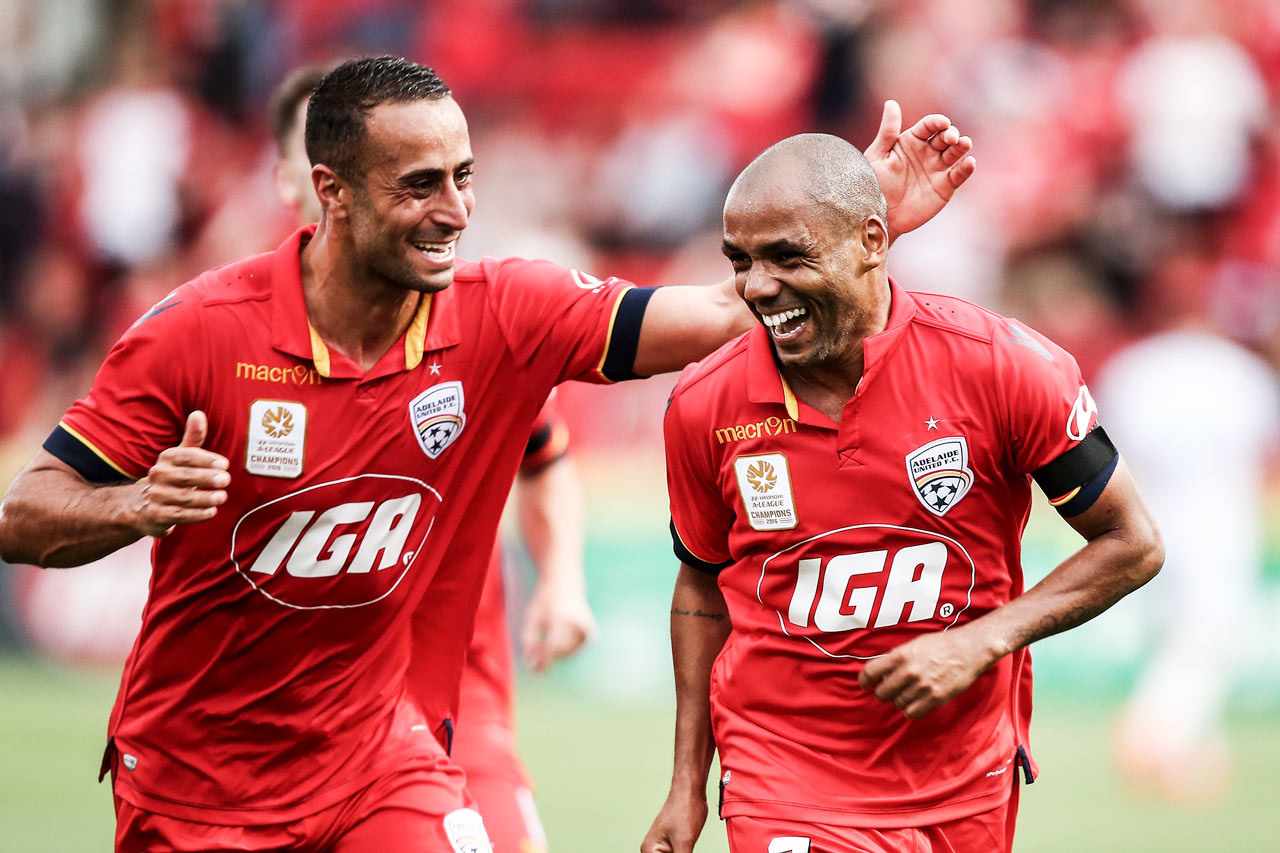 MY HOME
Adelaide United will always be a huge part of my life.
I gave my all to the Reds. My football family there will always hold a special place in my heart. The playing group, my brothers, were the reason I got up in the morning and drove an hour to training in the Northern Suburbs of Adelaide.
We fought on field together, we laughed together and we cried together.
The fans are incredible. Whether it was match day, or going to my local café, they were always encouraging and believed what we were trying to do.
And I leave Adelaide United an A-League and FFA Cup champion. The city and people will always hold a special place in my heart. But now it's time for a new adventure. I have unfinished business at Western Sydney.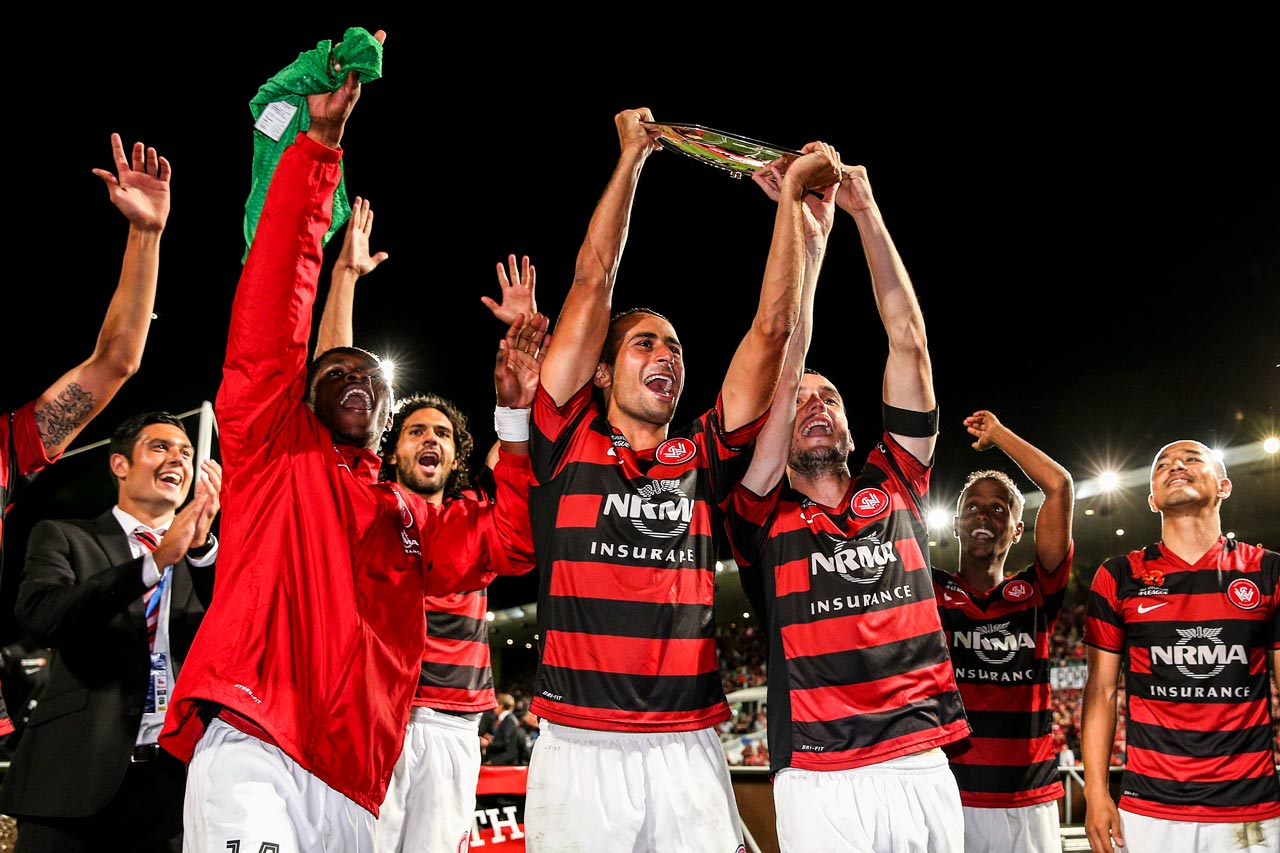 My time there didn't end the way I wanted it to five years ago.
The Wanderers have provided me with an opportunity not only to play football with some of my former Adelaide United brothers, but also to run out and wear the shirt in front of the community in grew up in.
When I was growing up, I felt football was the be-all and end-all.
All I wanted was to play and win. I'm older now with a young family of my own. My perspective and focus is now much broader.
Football doesn't define me.
People know me as Tarek Elrich the cool, charming and fun footballer – but that's only one side of me. Not many know Tarek Elrich the son, nephew, brother, uncle, cousin and husband.
At this point in my life and career, it's time for me to be both.
I can't wait to see my family, and they can't wait to drive a few minutes up the road and see me wear that Elrich name on the back of my playing shirt.
And I can't wait to drive down my street with my new team-mates and share that famous Elrich BBQ smell.
This time, I'm staying home.
More about: A-League | Adelaide United | Ange Postecoglou | Socceroos | Western Sydney Wanderers