What I'll miss, what I won't
I'll miss the girls
The first thing I'll miss is being around the girls on the team daily. They make you feel young. We've just had a couple of weeks of post-season celebrations and it's in those moments that you go, 'My life's not going to be like this soon. It's going to be nine-to-five work and that kind of thing'. So I guess I'll miss the fun that we have off the court.
I'll miss the big competitions
Losing the Commonwealth Games final to England by one goal was quite disappointing. At the time I was obviously devastated. But in sport you don't always have the fairytale ending, and looking back at the experience, I loved the Gold Coast Commonwealth Games. It was one of my favourite tournaments of my whole career. I had lots of fun and I was playing with some of my best mates in Laura Geitz and Caitlin Bassett, so I kind of look back at it as a positive experience.
I never thought I'd be there at all, so I kind of had to had to pinch myself and go, 'Not many people get to do this. Yes it sucks but it's all right'.
My life's not going to be like this soon. It's going to be nine-to-five work and that kind of thing.
I'll miss the Giants
It would have been nice to be the first premiership team at the club, but it wasn't to be. To be a start-up club for two years in the netball and to be in the finals the first two years is still pretty impressive. Obviously, the Lightning went back-to-back but the Giants have a good future ahead of them, it's a great club.
To bring on a netball side was a pretty big thing for a football team, but the Giants embraced us from the beginning. They invited us into everything they do, the functions and get-togethers and so on, and the AFL boys are just so welcoming to us. It's just a really good club to be around.
I will not miss the travel to training
I did set myself up here in Wollongong for life after netball, and most days were OK. But some days when I was exhausted, I just didn't want to get back in the car and travel those two hours to training at Sydney Olympic Park and back. The travel did get to me by the end. That's one of the reasons it just felt like the right time to retire.
But I will miss the interstate travel
It's a bit of fun. Travelling away to matches is probably my one moment away from work and from home, where I actually get to sit and chill a little bit with the girls. There are no other distractions, and you get to have a bit of rest and downtime.
I'll miss challenging myself at training
I'll miss the structure of having a goal and having something that you're pushing yourself to get. Sometimes you'd turn up to training and you don't want to be there because you're tired and exhausted, but there's something crazy about us athletes in the way we want to push ourselves beyond that limit and go into that team zone to see how far you can go individually and as a team. I will miss waking up every day with a structured challenge to get better.
I will miss waking up every day with a structured challenge to get better.
I'll miss a lot of simple things
Like getting in the car and driving to the game. Like putting your dress on – it's kind of weird the feeling that I'm not going to wear my netball dress again. Like not getting myself ready and prepped for the game. Like not making sure that I've got my spare shoes in my bag and checking my bag twice before I leave the house.
I'll miss arriving at the stadium
I'll miss having those familiar faces at the venue – the volunteers and the staff and just saying hello to the them on the way in. I'll miss walking into the changeroom when the music starts blaring. Before we play, we always play a stupid little game like a reaction game or a ball game in the change rooms. Those are fun moments that get everyone relaxed and it's sad to think I won't be doing that anymore.
Every week, Serena Guthrie would give us a different theme for the week so we'd have to submit our songs. Often the same girls would submit the same songs. Jo Harten loves listening to Celine Dion. I won't miss that!
I'll miss the crowds
Before the game is when I notice the crowd the most. You hear your name, your position, and then you run out to a nice screaming crowd. During the game, I'm in my zone and I try to block things out. But I was really trying to absorb the crowd in the last few weeks, knowing that this was going to be the last of it. It is going to be weird.
I'll miss the banners
For the last two years, the Giants have had banners for us to run through before the game. You see the footballers do that and it's the kind of thing that not many people get to experience.
I'll miss wiNning
I'll definitely miss winning. You do all the hard work, but you kind of forget it when you've had a win. Everything just feels so positive and so amazing after a game that you've won. I mean we've always got sore bodies but after a win you don't even notice. The adrenaline's running through the body and you feel like you could do this forever and that's when you go, 'Oh, I could keep playing, I'm doing all right'.
Then you have a loss, and that's when you realise things aren't as easy as winning all the time.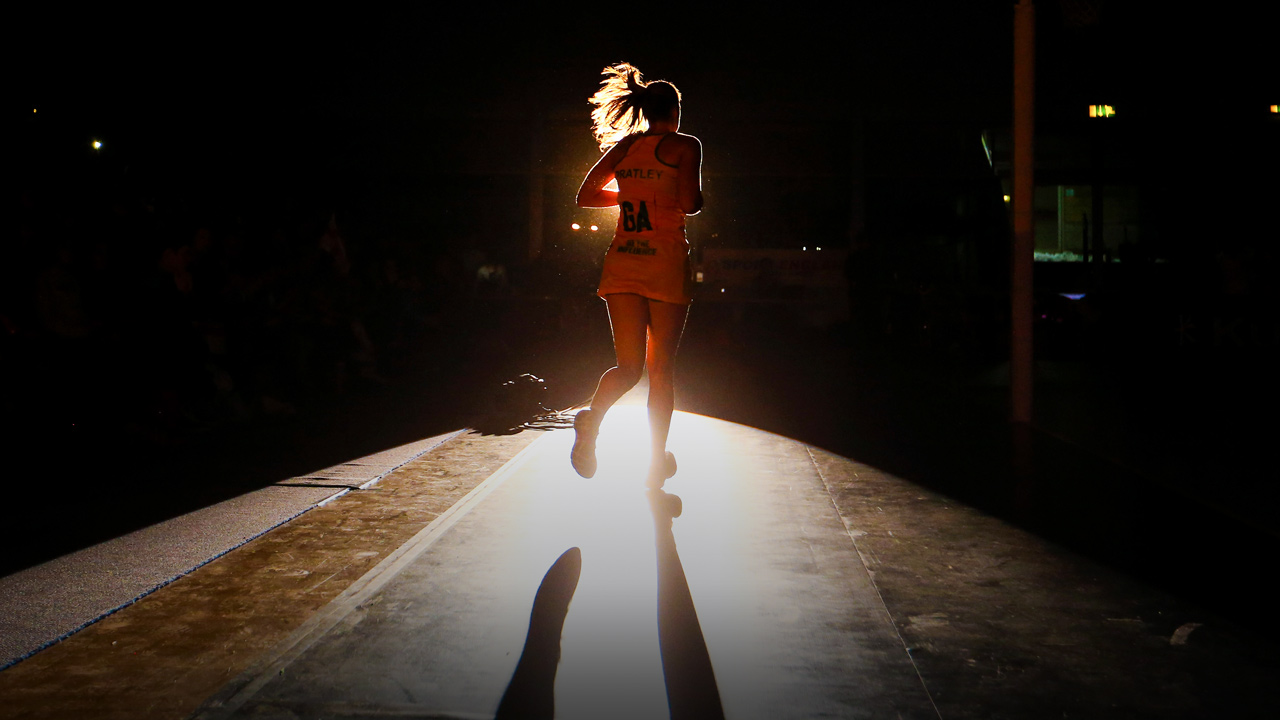 But I won't miss the losing
I won't miss the losing and the sore body. I don't think in a netball season you ever feel fresh. You feel fresher some days than other days, but never completely fresh. I was very fortunate over 17 years that I didn't really see a physio at all. So my body has held up quite well. But there are definitely times where you wake up in the morning, you hobble out of bed and you have to go for a walk in the morning just to get the body moving before you can go to training.
I won't miss the losing and the sore body. I don't think in a netball season you ever feel fresh.
Everyone gets little aches and pains in life and you have to just get on with life and deal with it.
I'll miss the perks
I know it sounds really silly, but I come home with a bag of free clothes and shoes and things at the end of the season and I'll miss that. We tend to just think that's normal, but then my sister sees the things I've brought home and goes, 'Oh my god, you've got so much'.
We're so fortunate in so many ways that we get all this stuff given to us – training gear and other things. Samsung have been amazing. They've given us so much stuff, and I've been given these little things for 17 years. It seems kind of normal but I know it's not.
I'm going to have to go pay for my shoes now.
I think I might even miss the media interviews
It is nice to know that people want to know about you. It will be funny to read a match report on the Giants and my name won't be mentioned at all. I'll be a spectator now as opposed to be spectated.
I'll miss being able to influence games
Being on the bench, when you don't have control of the situation, sometimes it gets frustrating. I can totally see me getting frustrated next year that because I am a bit of a control freak. I'll be watching the game going, 'Oh why didn't they do this?' or, 'I could have done this for them'. It's going to be a different feeling literally sitting in the crowd watching the game because I haven't done that before.
I do want to step away a little bit from the actual play, otherwise I'll just be hanging on too much. I don't want to be the person who can't let go.
I think I need to get a life structure first, then come back and enjoy the game as a spectator!
I won't miss having no time for family, home and friends
I'll have time now. I don't have to travel four hours every day in the car. Being able to do little jobs around the house will be good, and I do want to get a few more animals. I want to start a family eventually, and spend some time with my husband too. I think I've seen the girls more than I see him sometimes!
It will be good being able to catch up on social events. I've got weddings coming up and friends 30ths and all those things that I've always missed because I've got training, so I can actually try and reintroduce myself to my friends and see what they're doing with their lives!
I'll also be helping Brad run our Three Flamingos Espresso café in Albion Park. I'll be doing a bit more to help out in the café and I'll be doing the behind-the-scenes admin work eventually. I'll help out where I can.
I'll miss that awesome feeling of being fit
It's only been a couple of weeks since I finished playing and already I want to do something. I want to go train. I need the sweat, I need to push myself. When I go for a run now, I'm like, 'What's my goal? What am I running for?' I'm always so goal-focused and I'll miss that.
I'll miss having a watch on and having to time yourself on a run. If I'm tired, I can stop to a walk now if I want to. I see myself wanting to set challenges. Maybe I'll sign myself up to a few City-to-Surfs and a those kind of runs where I've actually got a goal to focus on.
I'll miss playing… but not that much!
I've been asked a few times from the ladies down this way if I want to join their team, but I think I'm done. I'd never say never in the future when I'm a bit older and wanting to get into that kind of stuff, but at the moment, I don't think I could actually play without playing competitively. I think I'd lose my mind. So I think I'll stick to runs and maybe some mixed basketball or something a bit more social.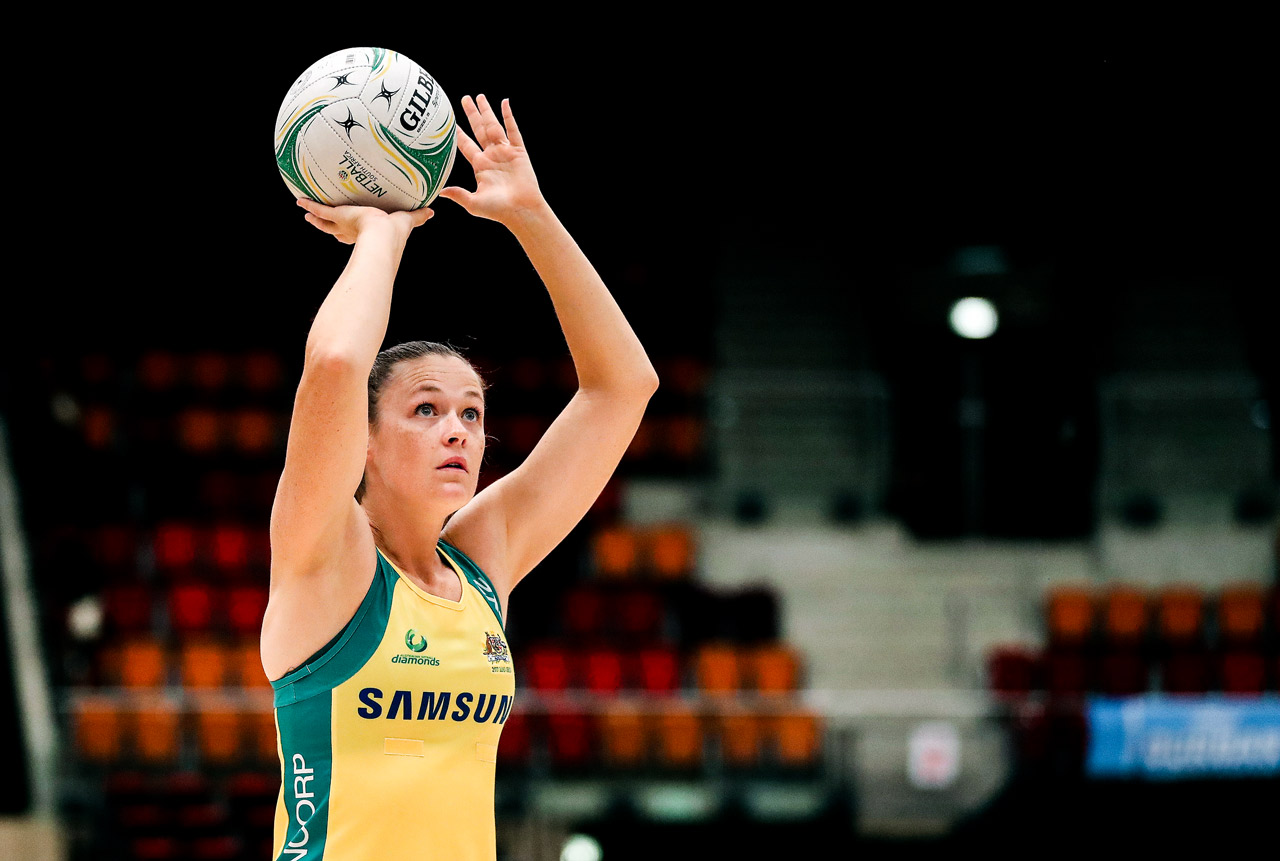 A final thank you
I have to thank Mum and Dad. I grew up on the far south coast of NSW six hours from Sydney in Bega, and the hours they committed to me going to training and games was amazing. They never questioned it – they just did it.
I'd like to thank my husband Brad, he's been through everything with me. The tears, the triumphs, everything.
I have to thank Norma Plummer. Norma was the first professional coach that first took a chance on me. Back when I was 16 she approached me to join the AIS with her, and I was with her in my first Australian team. She was the coach that took a chance on this little kid who had no idea what she was doing.
You know who else I'd like to thank? My doubters.
I'd like to thank anyone who I said I can't do something. Those people actually bring the best out of you because, for me, they provide a challenge to prove them wrong. I am not bitter about all those doubters along the way. I'd just like to thank them, because if people only say positive things about you over and over, you're not going to get any better.
I won't actually miss the emotional rollercoaster. The amount of pressure that people put on you, questioning you about every little thing that you do without really knowing what's going on, it's not normal life I think.
But criticism actually makes you stronger.
Lastly I'd like to thank you, the fans. Thank you all for everything.
More about: Diamonds | Giants netball | Gold Coast 2018 | Jo Harten | Laura Geitz | Norma Plummer | Sponsored | Sunshine Coast Lightning | Super Netball | Women's Sport